Mortgage Help for First-Time Buyers
Buying your first-home should be fun – not frightening. It's easy to see why some people can feel overwhelmed though.
There are a lot of different terms thrown at you from the second you start looking at mortgages: fixed rate, variable rate, repayment mortgage, interest-only, mortgage term, deposit, loan-to-value – and this is all jargon people expect you to already understand.
Not to mention the fact that you might not know much about the homebuying process in general. How long does it take? What other services do you have to pay for? Who do you pay your deposit to? How much do you need in deposit?
You don't have to figure it all out by yourself. We provide mortgage advice for first-time buyers, helping you at every stage of the application process. But that's not all we do.
We're a different kind of broker. We guide you through the entire homebuying journey. We find you the right mortgage, fill out and manage the application, liaise with the lender, arrange the insurance and refer you to a solicitor – all before organising the removal service and helping set up your bills.
We explain how it all works below.
Or, if you want a little more background knowledge first, see our First-Time Buyer's Guide. It's where we break down what it means to be a first-time buyer and the benefits, how mortgages work, deposits for first-time buyers, Stamp Duty and more.
Compare first-time buyer mortgages
John Charcol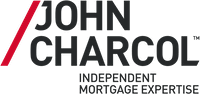 0330 057 5173
£
Cutlers Exchange, 123 Houndsditch London EC3A 7BU
1687 Total reviews
4.84 Average rating
We know that getting on the property ladder can be tough. That's why we created this first-time buyer mortgage comparison tool. We've made it as easy as possible for you to find the best first-time buyer mortgages on the market.
How Can John Charcol Help First-Time Buyers?
We Make It Easy
It's hard to know what your options are when you've never taken out this kind of loan before. Your personal mortgage adviser guides you through the journey, from your very first call with us to the day you move in. We'll even be here to help should your situation – and therefore your mortgage needs - change in the future.
We're Independent
You wouldn't settle for any old home, so why would you settle for any old mortgage? We're an independent mortgage broker, which means we're not tied to any lenders. We look at the whole market to deliver the best mortgage rates for first-time buyers.
We Can Save You Money
Your mortgage adviser learns everything they need to know about your circumstances, so they can find you the best rates for your situation. We could potentially save you up to tens of thousands throughout the term of your mortgage – that's money you could spend on your new home.
Our Process
1First Conversation with Adviser
When you phone us, you can either arrange a phone appointment with your adviser or a face-to-face meeting – whatever suits you. Your adviser will ask you some questions then go away and find you the best deal for your circumstances and future needs. They'll organise a follow up during which they'll present you with what they've found.
2Decision in Principle
Once you're happy with your choice, they'll go about securing your DIP (Decision in Principle) - which is basically a promise from the lender that they'll loan you money on the condition that the information you've provided is correct and subject to a valuation of the property.
3Offer on Property
After you've secured a DIP (Decision in Principle), you'll be in a great position to make an offer on a property. Sellers like DIPs. They show them you can afford the purchase. What's more, the fact that you've already started preparing for the transaction highlights to them that you're serious in your intention to buy.
4Pre-Application and Submission
Following the acceptance of your offer, we'll send you some information which explains all the documents we need to submit to the lender. You'll be assigned a client relationship manager who'll check and submit certified copies of your documents; they'll liaise with both you and the lender. Your adviser will then submit the fully packaged mortgage application.
5Lender Underwriting and Valuation
The lender will underwrite your application; this basically means they'll verify that the information you've provided is correct and review all your documents for themselves. They'll also instruct a valuation for their purposes on the property you want to buy to make sure there are no significant problems with the property and that it's worth the amount you want to borrow.
6Mortgage Offer
If the lender is happy with everything they've found, they'll send you a mortgage offer. They'll also send us a copy.
7Conveyancing
After you've accepted your mortgage offer, you'll go through the legal part of the process, known as conveyancing. This is where the solicitors/conveyancers draw up contracts and organise the actual, legal purchase of the property. You'll also need to arrange buildings insurance at this stage, making sure it's in place from exchange.
8Exchange and Completion
Once everything is in place, your conveyancer/solicitor will exchange contracts with the seller's conveyancer/solicitor. It's at this point that you put down your deposit and are legally bound to buy the property. You'll lose your deposit if you pull out after exchange. The purchase completes when money is transferred on an agreed-upon date. This is when you get the keys to your new home.
Other Services
We're not the kind of broker who only helps you up until you've accepted your mortgage offer. Our long-standing partnerships with our clients and other businesses mean we can deliver the highest quality of service right up to the day you move in.
Concierge Service
We can help you move into your property, set up the utilities, register for Council Tax and more with our complimentary concierge service – available through Just Move In. They organise everything for you, saving most people around £300 a year and up to 8 hours of hassle.
JC Legal
With JC Legal, John Charcol can refer you to a solicitor who'll manage the conveyancing part of the process. We choose from a carefully selected panel of conveyancers and solicitors, giving you access to a variety of quotes, services and options.
Insurance and Protection
We can find you buildings and home insurance through our partnership with Legal & General. We can also organise bespoke mortgage protection for you by selecting from our superb panel of providers. The best part? We charge no arrangement fees for these services.
When choosing the best first-time buyer mortgage, expertise counts
When arranging a mortgage for the first time it's important to remember that the best mortgage rates for first-time buyers aren't necessarily the lowest rates.
Most of the deals shown on this page are exclusive to independent brokers like John Charcol. Once you've compared rates, you should contact our mortgage experts to find the best first-time buyer mortgage for you.