With more than 580 mortgaged properties and 370 buy-to-let mortgage properties repossessed in just the first quarter of 2022, it makes sense that repossessed properties are typically bought and mortgaged again after repossession to a new buyer. In fact, purchasing a repossessed property could save you money as lenders are typically looking for a fast sale.
Whether you buy a repossessed house or flat and make the purchase through an estate agent or at an auction, you can save yourself thousands of pounds and get your hands on the keys in a short period of time.
But how do you buy a repossessed property and what types of factors should you keep in mind? If you're interested in buying a repossessed property, keep reading.
In this guide, we'll talk you through everything you need to bear in mind when thinking about buying repossessed properties.
What Is a Repossessed Property?
A repossessed house or flat is one that the mortgage lender has seized after the borrower stopped consistently paying their mortgage each month, or didn't meet the terms of the mortgage. The lender has the legal right to recoup the outstanding amount borrowed. Once the lender has reclaimed the property, they must then organise the sale of the property to cover the outstanding debt and any other additional costs incurred.
How to Buy a Repossessed House from the Bank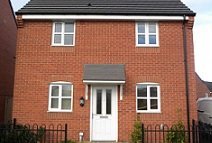 Lenders typically sell repossessed properties through either an estate agent or at auction. As lenders want to recoup their losses as quickly as possible, they'll be looking for a fast sale which is why many choose to sell repossessed properties at auction. A property sale at auction can complete in less than a month. However, buying a property at auction is very different from buying a repossessed house through an estate agent.
So, how do you buy a repossessed house at auction or through an estate agent?
Buying a Repossessed House at Auction
Buying a repossessed property at auction can be a fast and effective way of getting a great deal on a property. Properties put up for auction are generally advertised for around a month before the sale, so you have time to view the property and arrange the necessary finance. You may also use this time to learn more about the property in question. Some people use a bridging loan to fund the purchase of a repossessed house at auction as this is much quicker to organise than a traditional mortgage. They then remortgage the property onto a normal mortgage and paying off the bridging loan once the property is secured.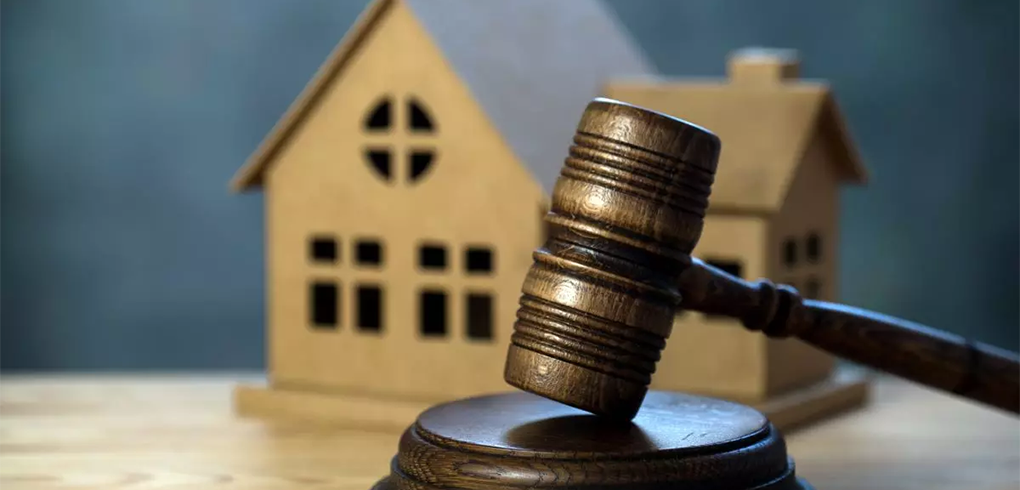 Buying a Repossessed House Through an Estate Agent
Many lenders will sell a repossessed property through estate agents. Estate agents don't usually market repossessed properties in the same way as other properties brought to market due to the negative connotations of repossession. Instead, estate agents normally have a record of potential buyers that they contact about the property. If you're interested in purchasing a repossessed property, it may be a good idea to contact a variety of local estate agents to find out if they have any available.
Is It More Difficult to Get a Mortgage on a Repossession Property?
Getting a mortgage on a repossessed property shouldn't be any harder than getting a mortgage on a standard property. The only significant difference that could make matters slightly more complicated will be if you require bridging finance in order to secure the property quickly (such as at auction). The fact that the house was repossessed previously shouldn't affect your ability to get approved for a mortgage. Mortgage applications are primarily assessed on a borrower's ability to afford the repayments, considered in combination with the size of the deposit they can put down and their credit rating.
If you meet the lender's criteria, then you shouldn't encounter any problems securing a mortgage – regardless of whether the property was previously repossessed.
If you require bridging finance or simply want more guidance on buying a repossessed property, contact our team at John Charcol. As an independent mortgage broker, we can guide you through the process and find you the best finance for your situation.
How Long Does It Take to Buy a Repossessed House?
If you decide to purchase a repossessed house at auction, the process of buying it generally takes around 28 days. As there's no chain when buying a repossessed property, in general it's a far less complicated transaction and therefore, a less time-consuming process. If you're buying the property with a mortgage, the lender will require a mortgage valuation on the property. You'll also need to hire a conveyancing solicitor handle the legal paperwork whether you're using finance to purchase the property or buying it outright with cash.
What Are the Pros and Cons of Buying a Repossessed House?
Buying a repossessed house can allow you to get your hands on a great property deal quickly. Nonetheless, before jumping in, it's important to consider the pros and cons.
Cost Savings
The main advantage of repossessed properties lies in the obvious cost savings. Repossessed properties can cost anywhere between 20% - 30% less than their full market value. However, it's worth noting that these properties sometimes need work, so it may require a degree of investment to bring them up to acceptable living standards.
No Chain
Another significant advantage of buying repossessed properties is the lack of a chain to hold things up. As you'll be buying the house from the bank, you won't have to wait for the sale of properties in the chain, making the transaction a much faster process.
Fast Sale
The lender wants to sell these properties quickly to minimise their losses, which means you can get your hands on a repossessed house much faster. Lenders often use auction houses as a way to secure a speedy sale.
Poor Condition
It's not uncommon for repossessed properties to be in fairly poor condition. That's why it's a good idea to view the property before making an offer or a bid to identify any damage and the level of disrepair so you know how much you may need to invest to bring it up to scratch. These properties can have all kinds of issues, from a few missing fixtures and fittings to requiring significant refurbishment.
High Competition
The prospect of a great bargain and a faster sale means repossessed properties are often highly sought after and even subject to bidding wars. Competition over these properties can be fierce, so it's a good idea to consider more than one property and set yourself a budget, so you don't spend more than you intended.
Potential Gazumping
If you buy a repossessed property via an estate agent, be aware of potential gazumping – which is where your offer is accepted on a property but someone else swoops in and puts a bid that's higher than yours, so the property goes to them. Most lenders will ask agents to keep properties on the market even if a sale price is agreed upon to see if they can get a higher offer. Lenders generally have no reservations about gazumping buyers, even if you've spent money on a valuation or legal fees. While this could also happen if you buy a repossessed property at an auction, it's less common as there are penalties for pulling out of a sale after bidding ends.
Hidden Costs
When properties are repossessed it's common for some, if not all, utility services to be disconnected. You'll probably have to pay for them to be reinstated. A survey on the property may also reveal potential issues that require work that will add to your costs.
Are There Any Risks to Buying a Repossessed House?
When you buy a repossessed house, you don't get told why the property was repossessed. The property may have been affected by:
Having building control or planning issues
Having a restriction that the owner breached
Damage done to the property or neighbouring properties
The repossession may also have been simply the result of the owner failing to meet their mortgage repayments and there may be no issues with the property itself. You won't know the full extent of any issues with the property until a valuation or survey is carried out. It's your responsibility to check the quality of a property before you purchase it.
Will Buying a Repossessed Property Affect My Credit Score?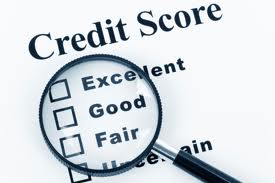 Buying a repossessed property shouldn't have any impact on your credit rating. All debts related to the repossession will be registered against the previous owners. However, you may discover that the previous owners have other outstanding debts registered to the address apart from their mortgage. While this shouldn't be cause for alarm, it can be worthwhile to regularly check your credit report for the first few months after you've purchased the property. If anything on your report is incorrectly registered against you, speak to the lender straight away.
Furthermore, if anything comes through the post that looks like it might be from a debt collection agency or a is a payment demand, call the companies concerned and explain that the people they're chasing don't live at the address anymore and ask them to update their records. Any post that comes for the previous owners should be returned unopened to the sender with "not known at this address" written on the envelope.
What Important Things Must I Do When Buying a Repossessed House?
There are some essential steps to take when purchasing a repossessed house. Your checklist should include the following.
Check Local Search Records
Carrying out a property search should be the minimum action you take before buying a repossessed property. You must find out if there are any issues with the land the house is built on - including building regulation issues, planning consent, flood risks, ground stability or contamination issues.
Find Out About any Structural Issues
As with any property purchase, a professional survey is essential for finding out if there are any major issues such as asbestos, rot, dampness, subsidence, or Japanese Knotweed which can cause weakness to foundations or drainage systems. The report should tell you whether you're in the process of acquiring a bargain or exposing yourself to a host of problems.
What Are the Rules When Buying a Repossessed House at Auction?
When you buy a repossessed property at an auction, the gavel going down is effectively equivalent to you and the bank exchanging contracts. However, one big difference is that you're required to pay a 10% deposit on the day of the auction and then the outstanding 90% within 28 days. That means you'll have to have all of your finance in place quickly. A way to secure finance quickly is to use a mortgage broker and have them arrange bridging finance for you.
Can I Buy a House After a Repossession?
Buying a house after repossession is not uncommon and many people do it. If you have experienced a repossession, you'll need to find out which lenders you can apply to, the criteria of those lenders, and demonstrate that you've had good credit since your repossession. The best way to do this is through a mortgage broker like John Charcol.
Several factors can affect your mortgage application following a repossession, including the following.
Timing of the Repossession
If your home was repossessed within the last 3 years, you may find it very difficult to get approval for a mortgage unless you can put down an extremely large deposit. If your repossession was further back than 3 years – and you meet all the lender's criteria - you'll be eligible for a mortgage with an LTV (loan-to-value) of up to 85%. If your repossession was more than 6 years ago – and you meet all the lender's criteria - you'll be eligible for a mortgage with an LTV of up to 90% or possibly even 95%.
The timing of the repossession can also affect the mortgage rate. For instance, the rate will be much higher if your repossession was during the past 3 years.
Size of the Repossession
If the sum involved in your repossession was particularly high such as in the millions – or was for several mortgages, you may find it difficult and expensive to get a mortgage. However, if your repossession only involved a few thousand pounds and just one mortgage, you should find that many lenders will be happy to consider your mortgage application and offer competitive rates.
Reason for the Repossession
Lenders will want an understanding of why the repossession occurred if it was within the last 6 years. They'll look at your credit profile and will require a satisfactory explanation for the repossession – e.g. circumstances out of your control such as loss of a family member or illness, etc.
Legacy Payments
You won't be able to get any secured lending if you still owe money to your previous lender following a repossession.
Other Credit Issues
If you have had other credit issues besides a repossession, such as arrears, late payments, defaults, CCJs, or bankruptcy – especially since the repossession – you may struggle to get approval for your mortgage application. If you're concerned, it's definitely worth speaking to a mortgage broker who can learn about your particular circumstances.
Buying a Repossessed House: The Bottom Line
Whether you want to invest in a property or are keen to get back onto the property ladder, buying a repossessed house can seem like the ultimate bargain. Not only can you make substantial savings, but you can also complete the purchase process considerably quicker.
However, buying a repossessed property isn't a decision you should rush into, especially if you need to get a mortgage. Fortunately, you're in the right place. Our expert team of independent advisers at John Charcol have access to an extensive range of lenders and mortgage products and will be able to advise you on the best options available that meet your needs. Get in touch with us today on 0330 433 2927 or send us an online enquiry.