Compare 1000s of large loan mortgage deals with the experts at John Charcol
John Charcol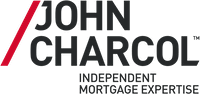 0330 057 5173
£
Cutlers Exchange, 123 Houndsditch London EC3A 7BU
1477 Total reviews
4.84 Average rating
Our comparison tool provides an indication of the large loan mortgage deals currently on the market. We're experts are specialist in large mortgages and we regularly assist clients in purchasing some of the most expensive properties in London and across the UK. Once you've found a deal we can assist by looking at if you qualify or if there are better options available by conducting a more detailed, personalised search.
If you're a high net worth clients looking to arrange a large mortgage loan, we can help you save time and money and our mortgage experts will manage your application from start to finish.
When choosing the right mortgage deal, expertise counts
Many of the large loan deals highlighted by our mortgage comparison tool will only be available through independent brokers like John Charcol. When you've found a deal that you think is right call our experts and they can compare it to 1000's of mortgage products, including deals only available through private banks and specialist lenders.
When arranging any mortgage it's important to remember that the best deals aren't necessarily about the lowest mortgage rate possible. By choosing John Charcol our experts will help you by researching the market and recommending the best product based on a variety of criteria, such as, the rate available to you, the mortgage set up costs, whether or not the product is portable to another property and the amount of any early repayment charges.
We understand that your time is precious and our experts will endeavour to help you save time, effort and money.