How Do You Find a Large Mortgage Loan?
Most high street lenders in the UK offer mortgages of up to £1 million with a handful stretching to £2 million. As a general rule, these lenders will only offer mortgages where the LTV (loan-to-value) is between 60% and 75% of the property value.
Thankfully, there are plenty of specialist lenders and private banks offering mortgages at higher LTVs. These lenders typically also have a far more open approach to assessing income and can usually take your broader income and asset base into account when considering your borrowing requirements.
Borrowers typically need to use high net worth mortgage brokers like John Charcol to access these specialist lenders and private banks. We also ensure purchases are completed smoothly and discreetly.
Minimum Deposit for a Big Mortgage
The minimum deposit for a large mortgage is 10%, but this is only possible in certain circumstances. Every case is assessed assets individually, although a typical deposit is 15% or more.
John Charcol can also find lenders that will consider loans against current assets to boost cash deposits.
Interest Rate Range for Large Loans
Average interest rates for larger mortgages are 1.5% - 2% (2020). There are options with interest rates as low as 1.2% - 1.5%, but these are bespoke and are only available in some situations.
AUM and Dry Lending
There are 2 ways in which a large mortgage lender might offer you a mortgage; both have benefits and downsides which you'll need to consider and discuss with your mortgage adviser:
AUM (assets under management) - this is a common scenario with private banks. Under this arrangement, the lender will want to manage other assets for you - such as your stocks and shares portfolio. These assets provide the lender with greater security and often result in them offering a higher LTV or a larger income multiple than would have otherwise been achieved
Dry Lending – this arrangement works in the same way as a traditional mortgage. It's where the lender takes security over the property they're lending against without taking security over any other assets which you may already have
Large Mortgage Loan Payments
Due to the bespoke nature of large mortgage loans, it's often possible to structure the monthly mortgage payments in a way that better suits your personal circumstances. For example, this may involve an annual rather than monthly mortgage payment to coincide with annual bonus payments.
Your mortgage broker will discuss these options with you and work with the lender to find the solution that best meets your needs.
Talk to our experts today
Compare Large Mortgage Loans from Specialist Lenders
You can use our comparison tool to look at mortgages currently on the market in the UK, however it's worth noting that not all specialist mortgage lenders publish their rates. Therefore, we recommend you speak to an adviser for a more accurate picture of the rates available.
How Can John Charcol Help with Larger Mortgages?
We Take Care of Everything
With over 45 years of service, we've seen it all. We can save you money, time and make buying your property easy.
We're Highly Recommended
We have over 1,500 5* reviews on reviews.co.uk, so you can feel confident that your mortgage is in the right hands.
We Give Personal, Expert Advice
We work around your schedule to help you arrange a mortgage that suits your circumstances, no matter how complex.
Our Process
1. First Conversation with Adviser
When you phone us, you can either arrange a phone appointment with your adviser or a face-to-face meeting – whatever suits you. Your adviser will ask you some questions then go away and find you the best deal for your circumstances and future needs. They'll organise a follow up during which they'll present you with what they've found.
2. Decision in Principle
Once you're happy with your adviser's recommendation, they'll go about securing your DIP (Decision in Principle) - which is basically a promise from the lender that they'll loan you money on the condition that the information you've provided is correct and subject to a valuation of the property.
3. Offer on Property
After you've secured a DIP (Decision in Principle), you'll be in a great position to make an offer on a property. Sellers like DIPs. They show you can afford the purchase. What's more, the fact that you've already started preparing for the transaction highlights to them that you're serious in your intention to buy.
4. Pre-Application and Submission
Following the acceptance of your offer, we'll send you some information which explains all the documents we need to submit to the lender. You'll be assigned a client relationship manager who'll check and submit certified copies of your documents; they'll liaise with both you and the lender. Your adviser will then submit the fully packaged mortgage application.
5. Lender Underwriting and Valuation
The lender will underwrite your application; this basically means they'll verify that the information you've provided is correct and review all your documents for themselves. They'll also instruct a valuation for their purposes on the property you want to buy to make sure there are no significant problems with it.
6. Mortgage Offer
If the lender is happy with everything they've found, they'll send you a mortgage offer. They'll also send us a copy.
7. Conveyancing
After you've accepted your mortgage offer, you'll go through the legal part of the process, known as conveyancing. This is where the solicitors/conveyancers draw up contracts and organise the actual, legal purchase of the property. You'll also need to arrange buildings insurance at this stage, making sure it's in place from exchange.
8. Exchange and Completion
Once everything is in place, your conveyancer/solicitor will exchange contracts with the seller's conveyancer/solicitor. If your deposit is coming from savings or a gift, then it's at this point that you put the deposit down and are legally bound to the property. You'll lose your deposit if you pull out after exchange. If your deposit is coming from the sale of your current property, then it's transferred at completion as part of the whole purchase. The purchase completes when the money is transferred on an agreed-upon date. This is when you get the keys to your new home.
John Charcol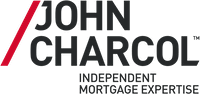 0330 057 5173
£
Cutlers Exchange, 123 HoundsditchLondonEC3A 7BU
Excellent
Anonymous

Fantastic service from start, kept in the loop with everything

Posted

MarvB

John @John Charcoal couldn't have been better. Highly professional, quick response rate, accurate and timely advice. Very happy all round.

Posted

Fiona

Absolutely brilliant. It has been a very long road to finally owning my own home but Randeep has been there all along and just at the end of the phone. The mortgage process was very slick and they found me solicitors and a company who sorted out all my utilities too. Couldn't recommend them more!

Posted

Tom

Chris L at John Charcol recently helped us as first-time Homebuyers. Not only did Chris find us a brilliant deal that enabled us to find our dream home, he was also very friendly, knowledgeable & helpful throughout the entire process - perfect if like us you've not done this before! 10/10 would recommend Chris.

Posted

Jeremy

Scott Barron provided an amazing service for a few key reasons. Firstly, as a Kenyan resident (ex UK), he found a product for me. This wasn't easy to find and certainly took time to get approved. Scott was constantly in touch, updating me all the time and pushing the lender for confirmation regularly. Felt like he was really taking care of my interests. I'm very grateful to Scott and the team at Charcol.

Posted

Richard

I have just done my second mortgage application with Scott Barron and as usual his service was first class. He has helped me outside of his normal working hours and his determination to get the best for me was faultless again. I will always use Scott for my mortgage needs. Toni was also excellent and communicated throughout professionally and made the process simple for me. Can't recommend highly enough.

Posted

Carole

I would highly recommend John Charcol. Emily and Andy Cairns were brilliant! Emily was always available to explain and assist with what was not an easy situation and I am happy to have exchanged and completed on my new house. Many thanks to both of them

Posted

Anonymous

Scott Barron and Chantelle Parker were extremely helpful and communicative throughout the process. They helped me find solutions to my slightly complex mortgage situation. I would refer family and friends to Scott and Chantelle.

Posted

Anonymous

Excellent service and support. This was a somewhat complicated re-mortgage, but we were supported at all times and the process was very smooth and successful.

Posted

James

Ryan Guy at John Charcol helped me out recently and was absolutely fantastic. He diligently contacted about 40 mortgage providers and gave me good, clear, helpful advice. He regularly called and emailed me with updates. Top bloke and top service

Posted
Do Any Banks Offer Million Pound Mortgages?
There are high street lenders that provide mortgages up to £2 million. You'll need a specialist broker with experience in large mortgage loans for anything above £2 million though, as these lenders require that you use a mortgage broker or intermediary.
Why Is It More Difficult for High-Net-Worth Individuals to Get a Mortgage?
It can be more difficult for high-net-worth individuals to get a mortgage, unless you use an expert broker with experience in this field.
This is because:
Not all lenders will allow you to borrow a very large amount of money, which means you'll likely require a specialist lender
The range of options available to you will differ in structure and flexibility
The way your income is structured may be very complex
Borrowers tend to be busy people with major time constraints
Many of these mortgages are bespoke, so finding which lender will offer the best deal requires experience and time
A specialist mortgage broker with experience servicing high-net-worth individuals will be able to make this process easy for you.
How Long Do Large Home Loans Take in the UK?
Large mortgages for residential purposes can take 3 – 6 weeks on average with a specialist mortgage broker, assuming there are no significant issues. In certain circumstances, it's possible to complete in 2 weeks or less.
Do I Need to Use a High-Net-Worth Mortgage Broker?
You'll need a high-net-worth mortgage broker if you want to borrow over £2 million. The lenders and private banks that provide large mortgages like these won't accept applications directly from borrowers. They require that you use a specialist broker or intermediary.
Nonetheless, it's important you use a high-net-worth broker that will provide you with an entirely excellent service. John Charcol have years of experience in this area and will manage everything for you with efficiency. We know what will suit your needs, are experts in understanding very complex income structures and always provide a smooth and discreet service.
Can I Get a Large Buy-to-Let Mortgage?
JC Legal
We can help you with conveyancing by referring you to a legal team experienced in high-net-worth loans, via our JC Legal service.
Home Insurance
No need to scour the market in search of the best insurance packages. We can find you buildings and contents insurance for your specific needs.
Protection
It's especially important that you protect yourself against unforeseen circumstances when you take out a large loan. Our in-house team can arrange protection cover tailored to your specific needs.
Concierge
We can help you arrange removals for your new property, pack up, organise cleaners, set up utilities and bills, register for Council Tax and more with our free Concierge Service.