How do I find a large loan mortgage broker?
Who offers larger mortgages these days?
As property prices in and around London and our other big metropolitan cities continue to rise into the millions, you may find that you need a larger mortgage to secure the kind of home you want to live in. The problem is that many high street lenders simply won't lend above the £1m mortgage mark.
John Charcol is an expert in helping high net worth and high income clients to arrange larger mortgages. We approach specialist lenders and private banks who we know are willing to lend on a larger scale, particularly if the borrower is supported by a professional mortgage broker like John Charcol.
Compare 1000s of large loan mortgage deals with the experts at John Charcol
John Charcol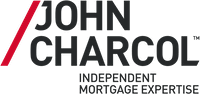 0330 057 5173
£
Cutlers Exchange, 123 Houndsditch London EC3A 7BU
1699 Total reviews
4.84 Average rating
Our comparison tool provides an indication of the large loan mortgage deals currently on the market. We're experts are specialist in large mortgages and we regularly assist clients in purchasing some of the most expensive properties in London and across the UK. Once you've found a deal we can assist by looking at if you qualify or if there are better options available by conducting a more detailed, personalised search.
If you're a high net worth clients looking to arrange a large mortgage loan, we can help you save time and money and our mortgage experts will manage your application from start to finish.
Are lending limits rising in line with property price rises?
Many of our high net worth and high income clients are finding that standard lending limits simply don't go high enough for the kind of property they want to buy. It is not unusual to raise a mortgage for more than a million pounds when wanting to purchase a property, either to live in or as an investment in or around London, Manchester, Birmingham Edinburgh, Glasgow, Bristol or other desirable locations.
If you're looking for a larger mortgage, you need to make a case to one of the specialist lenders or private banks who are used to arranging loans for larger sums.
How can John Charcol help with larger mortgages?
We are possibly the biggest and most established arranger of larger mortgages in the UK. We'll spend time looking at your personal financial situation and do our best to build a case for the loan you need.
With years of experience and excellent contacts, we know who to approach in order to secure larger mortgages at competitive rates. As a respected broker we can:
Talk directly with underwriters at specialist lenders and private banks who we know have a proven track record in closing larger mortgage deals
Understand structures like family trusts, offshore investments, international wealth and multi-currency income profiles and present a compelling case on your behalf
Manage larger mortgages for UK and foreign nationals and deal with any other financial or professional advisers you may wish to be involved
Find competitive rates even on very large mortgages (we regularly arrange mortgages of multiple millions for clients)
Move quickly enough to ensure that you get the home or property investment you have set your heart on, as time is often a factor in larger deals
To find out how we can help with your larger mortgage, call us on 0344 346 3672 or enquire now.
Need some advice?
Send us your details and we will help find the mortgage that's right for you:
Frequently asked questions
How much of my bonus can be counted as earnings for a larger mortgage application?
That depends on the lender. Some High Street lenders will use 25% of the last bonus added onto the basic salary...some will take 100%. We know who is best to approach when bonuses are part of the equation.
If the high street lenders tell me I can't get the multiple on my salary, are there other places I can go?
Yes. We deal with regional building societies, private banks and other niche lenders who will look at each client on an individual basis. The range of income multiples can be as high as five times or more.
As a foreign national, can I still get a UK mortgage?
Yes…it helps if you are living in the UK, but if you are outside of the UK we can still assist. It really helps if you have a global tax adviser or work for a large international corporation. Keep in mind there are some countries that do not allow their citizens the ability to borrow towards a property purchase.
Can you help me to arrange a mortgage around my busy work schedule?
At Charcol we're used to working with high net worth individuals who are under real time pressure. That's why we come to you and fit in with your schedule.
I want a flexible mortgage that allows me to use my bonus to reduce it each year in significant payments. Can that be arranged?
We're expert at arranging this kind of mortgage, making the best of low rates of borrowing with capital payments when bonuses are available.
Is there a fast-track service so that I can secure the property I have my eye on now?
Unlike high street lenders we're fast and nimble, so if you need us to talk to an Estate Agent or make things happen fast to secure a particular property, we'll do everything we can to make that happen.
Can I speak to someone with the authority to make decisions based on my real circumstances rather than computer-set limitations?
Yes. At Charcol our consultants are all experienced independent financial advisers. We often arrange London City mortgages through reputable private banks and investment houses who have much more flexibility on who they lend to and how much they will lend.
When choosing the right mortgage deal, expertise counts
Many of the large loan deals highlighted by our mortgage comparison tool will only be available through independent brokers like John Charcol. When you've found a deal that you think is right call our experts and they can compare it to 1000's of mortgage products, including deals only available through private banks and specialist lenders.
When arranging any mortgage it's important to remember that the best deals aren't necessarily about the lowest mortgage rate possible. By choosing John Charcol our experts will help you by researching the market and recommending the best product based on a variety of criteria, such as, the rate available to you, the mortgage set up costs, whether or not the product is portable to another property and the amount of any early repayment charges.
We understand that your time is precious and our experts will endeavour to help you save time, effort and money.
Why John Charcol?
Independent We know where to find the best deals for people like you.
Experienced We've been arranging mortgages for almost 40 years.
Personal We'll come to you and take as much pain out of the process as humanly possible.
Expert Many of our clients don't qualify for a standard mortgage. That's where our expertise comes in.
Flexible We're used to working with high net worth individuals who want flexible mortgages that give them best value.
Fast We work quickly to make things happen in the timeframes you need.
Accessible We're real people available on the end of the phone or in person, as and when you need us.