How Do You Find a Large Mortgage Loan?
Most high street lenders in the UK offer mortgages of up to £1 million with a handful stretching to £2 million. As a general rule, these lenders only offer mortgages for more than £750,000 at LTVs (loan-to-values) of 75% and below.
Thankfully, there are plenty of specialist lenders and private banks offering mortgages at higher LTVs. These lenders typically also have a far more open approach to assessing income and can usually take your broader income and asset base into account when considering your borrowing requirements.
Borrowers typically need to use high net worth mortgage brokers like John Charcol to access these specialist lenders and private banks. We also ensure purchases are completed smoothly and discreetly.
Minimum Deposit for a Big Mortgage
The minimum deposit for a large mortgage is 10%, but this is only possible in certain circumstances. Every case is assessed assets individually, although a typical deposit is 15% or more.
John Charcol can also find lenders that will consider loans secured against some forms of existing assets that aren't property.
Interest Rate Range for Large Loans
Average interest rates for larger mortgages via mainstream large loan lenders tend to be 1.25% - 2.5% (2021). There are options with specialist large loan lenders like private banks from 2.5% - 4.5% (2021), but they're often bespoke and depend on the borrower's unique situation.
AUM and Dry Lending
There are 2 ways in which a large mortgage lender might offer you a mortgage; both have benefits and downsides which you'll need to consider and discuss with your mortgage adviser:
AUM (assets under management) - this is a common scenario with private banks. Under this arrangement, the lender will want to manage other assets for you - such as your stocks and shares portfolio. These assets provide the lender with greater security and often result in them offering a higher LTV or a larger income multiple than would have otherwise been achieved
Dry Lending – this arrangement works in the same way as a traditional mortgage. It's where the lender takes security over the property they're lending against without taking security over any other assets which you may already have
Large Mortgage Loan Payments
Due to the bespoke nature of large mortgage loans, it's sometimes possible to structure the monthly mortgage payments in a way that better suits your personal circumstances. For example, this may involve an annual rather than monthly mortgage payment to coincide with annual bonus payments.
Your mortgage broker will discuss these options with you and work with the lender to find the solution that best meets your needs.
Talk to our experts today
Compare Large Mortgage Loans from Specialist Lenders
You can use our comparison tool to look at mortgages currently on the market in the UK, however it's worth noting that not all specialist mortgage lenders publish their rates. Therefore, we recommend you speak to an adviser for a more accurate picture of the rates available.
How Can John Charcol Help with Larger Mortgages?
We Take Care of Everything
With over 45 years of service, we've seen it all. We can save you money, time and make buying your property easy.
We're Highly Recommended
We have over 1,800 5* reviews on reviews.co.uk, so you can feel confident that your mortgage is in the right hands.
We Give Personal, Expert Advice
We work around your schedule to help you arrange a mortgage that suits your circumstances, no matter how complex.
Our Process
1. First Conversation with Adviser
When you phone us, you can either arrange a phone appointment with your adviser or a face-to-face meeting – whatever suits you. Your adviser will ask you some questions then go away and find you the best deal for your circumstances and future needs. They'll organise a follow up during which they'll present you with what they've found.
2. Decision in Principle
Once you're happy with your adviser's recommendation, they'll go about securing your DIP (Decision in Principle) - which is basically a promise from the lender that they'll loan you money on the condition that the information you've provided is correct and subject to a valuation of the property.
3. Offer on Property
After you've secured a DIP (Decision in Principle), you'll be in a great position to make an offer on a property. Sellers like DIPs. They show you can afford the purchase. What's more, the fact that you've already started preparing for the transaction highlights to them that you're serious in your intention to buy.
4. Pre-Application and Submission
Following the acceptance of your offer, we'll send you some information which explains all the documents we need to submit to the lender. You'll be assigned a client relationship manager who'll check and submit certified copies of your documents; they'll liaise with both you and the lender. Your adviser will then submit the fully packaged mortgage application.
5. Lender Underwriting and Valuation
The lender will underwrite your application; this basically means they'll verify that the information you've provided is correct and review all your documents for themselves. They'll also instruct a valuation for their purposes on the property you want to buy to make sure there are no significant problems with it.
6. Mortgage Offer
If the lender is happy with everything they've found, they'll send you a mortgage offer. They'll also send us a copy.
7. Conveyancing
After you've accepted your mortgage offer, you'll go through the legal part of the process, known as conveyancing. This is where the solicitors/conveyancers draw up contracts and organise the actual, legal purchase of the property. You'll also need to arrange buildings insurance at this stage, making sure it's in place from exchange.
8. Exchange and Completion
Once everything is in place, your conveyancer/solicitor will exchange contracts with the seller's conveyancer/solicitor. If your deposit is coming from savings or a gift, then it's at this point that you put the deposit down and are legally bound to the property. You'll lose your deposit if you pull out after exchange. If your deposit is coming from the sale of your current property, then it's transferred at completion as part of the whole purchase. The purchase completes when the money is transferred on an agreed-upon date. This is when you get the keys to your new home.
John Charcol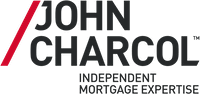 0330 057 5173
£
Cutlers Exchange, 123 HoundsditchLondonEC3A 7BU
Excellent
Andrew

Second experience of dealing with Scott Barron at John Charcol and again a good one. Scott was indispensable in finding a mortgage to suit specific and complex circumstances, then well supported by Louise Cheatle in seeing it through to completion. I would happily use them again and am clear on the value added by brokerages when seeking a good value mortgage.

Posted

Hisham

It has been an abslout peace of mind to deal with John Charcol and Harris Zubair in specific. He has helped myself and my wife to get the best mortgage deal as first time buyers and been there for us for every questions and documents we needed through out the process. Harris even helped to get us a great interest rate for the mortgage from our first offer and we really happy and would recommed to anyone with or without selfemployed to use there/his service. We would we be definatly using them for future purchases of property.

Posted

Hayley

John Charcol, more specifically Daniel Dordan-Pike and Reanne Monteith, provided my boyfriend and I with the best customer service we have ever received in our lives. We stumbled across John Charcoal from a Google search after we had multiple mortgage brokers tell us that my boyfriend was too much of a complicated applicant due to him being self-employed and not being able to work most of 2020 due to Covid, this on top of the fact we were first time buyers! I submitted a website enquiry late one night and the very next morning, Daniel gave me a call to discuss our case. This phone call was the most amazing first contact and Daniel explained the whole mortgage process so well and clear that I felt like I way buying nothing more than a loaf of bread from the local shop, he just made everything seem so easy and straightforward. Within a matter of days, Daniel provided us with a number of lenders that he confidently felt would accept us (even as complicated applicants). Within 2 weeks, I believe our mortgage application was submitted and it was now in the lenders hands but at no point were we left in the lerch - Daniel was in constant contact with us giving us updates on how the application was going from the lenders. Sadly, the first lender did come back and say no but Daniel was fantastic and straight away raised an appeal to have our application re-evaluated as he truly believed there was nothing for them to say no to. As well as having the appeal running, Daniel also completed a second application with our next lender of choice to ensure that no time would be lost during this stage. Luckily for us, Daniel's appeal to our first lender of choice went through and we had a mortgage offer within about 1 month of our first contact with John Charcol. Daniel was so incredible and efficient that it made us feel so secure during the entire mortgage application process. After we signed our Mortgage Deed, we were then assigned a case handler (Reanne) to help ensure that everything from then to the point of exchange went smoothly. Reanne rang me to introduce herself and once again I immediately felt secure with John Charcol by our side. Unfortunately, our solicitors were probably some of the worst you could imagine but during our entire battle with our Solicitors, Reanne was there every step of the way pushing things forward and just going above and beyond her duty to help us. Even 5 months after our mortgage application had been approved and we had paid for John Charcol's services, Reanne was still on hand helping us get through the process. She was in constant contact checking in on things, liaising with our lenders, chasing our solicitors and at one point even became our IT guru when our solicitors messed up some of our documents. Reanne was the most helpful, responsive and efficient person we have ever come across and the service Reanne provided us was nothing short of perfection. We have been in contact with a number of other employees at John Charcol (Sam Walker, Fiona Allan, Katherine Hollyoake are a few names off the top of my head) and every single one of them have been fantastic and provide us with the highest possible level of service! I am so grateful for Daniel and Reanne and I will recommend them to anyone I possibly can because their help and service has been impeccable and without them, I truly believe we would not be moving into our property! If you are looking for the best mortgage brokers, then John Charcol are the answer!

Posted

Manassh

Very helpful and efficient

Posted

John

Daniel at John Charcol has given us a first class service from start to finish, his patience and advice has been instrumental to the process. I cant thank him enough.

Posted

Mark

Randeep Sodhi has now helped my wife and I with 4 mortgages. He always finds us what we want and I have never considered using anyone else since our first communication. I would recommend him to anyone.

Posted

Anonymous

Harris sorts my mortgage for me every time, he's been super helpful as always. I don't think I could trust anyone else to manage it, trust is really important in this instance. He always explains things so I understand my options. Which is really important when providing support and service around financial commitments.

Posted

Anonymous

My advisor, Randeep, had helped me with a couple of purchases now and has always come up with great solutions. Highly recommended.

Posted

Katie

Randeep was brilliant at explaining exactly what we needed to do for our remortgage and at finding us the right mortgage provider and rate. We're very happy with the service!

Posted

Chandos

Randeep Sodhi's service was excellent every step on the way. It wasn't the most straightforward transaction, and he was very patient and resourceful at getting things sorted. Would highly recommend Randeep in particular.

Posted
Do Any Banks Offer Million Pound Mortgages?
There are high street lenders that provide mortgages up to £2 million. You'll need a specialist broker with experience in large mortgage loans for anything above £2 million though, as these lenders require that you use a mortgage broker or intermediary.
Why Is It More Difficult for High-Net-Worth Individuals to Get a Mortgage?
It can be more difficult for high-net-worth individuals to get a mortgage, unless you use an expert broker with experience in this field.
This is because:
Not all lenders will allow you to borrow a very large amount of money, which means you'll likely require a specialist lender
The range of options available to you will differ in structure and flexibility
The way your income is structured may be very complex
Borrowers tend to be busy people with major time constraints
Many of these mortgages are bespoke, so finding which lender will offer the best deal requires experience and time
A specialist mortgage broker with experience servicing high-net-worth individuals will be able to make this process easy for you.
How Long Do Large Home Loans Take in the UK?
Large mortgages for residential purposes can take 3 – 6 weeks on average with a specialist mortgage broker, assuming there are no significant issues. In certain circumstances, it's possible to complete in 2 weeks or less.
Do I Need to Use a High-Net-Worth Mortgage Broker?
You'll need a high-net-worth mortgage broker if you want to borrow over £2 million. The lenders and private banks that provide large mortgages like these won't accept applications directly from borrowers. They require that you use a specialist broker or intermediary.
Nonetheless, it's important you use a high-net-worth broker that will provide you with an entirely excellent service. John Charcol have years of experience in this area and will manage everything for you with efficiency. We know what will suit your needs, are experts in understanding very complex income structures and always provide a smooth and discreet service.
Can I Get a Large Buy-to-Let Mortgage?
JC Legal
We can help you with conveyancing by referring you to a legal team experienced in high-net-worth loans, via our JC Legal service.
Home Insurance
No need to scour the market in search of the best insurance packages. We can find you buildings and contents insurance for your specific needs.
Protection
It's especially important that you protect yourself against unforeseen circumstances when you take out a large loan. Our in-house team can arrange protection cover tailored to your specific needs.
Concierge
We can help you arrange removals for your new property, pack up, organise cleaners, set up utilities and bills, register for Council Tax and more with our free Concierge Service.