Mortgage Advice for Home Movers
Moving home is a really exciting time. There are a lot of fun parts you get to enjoy – such as viewing houses, exploring local areas, choosing new furnishings – but these are sometimes overshadowed by the more stressful parts, like arranging a mortgage.
John Charcol is an independent mortgage broker with access to the whole of the market. We not only provide mortgage advice for moving home, we manage your entire property-buying journey so you can enjoy this experience - like you're supposed to.
Keep reading for information on the mortgage options available to you and how our experts can help you, or see our Guide to Moving House for a detailed walkthrough of how it all works, tips on buying a new home and our moving house checklist.
Have a more specific question you need answered? Ask our mortgage experts.
Talk to our experts today
Compare the Best Mortgage Deals for Moving House
You can compare mortgages for moving home with our best buy tables below:
Porting a Mortgage vs Switching a Mortgage
When you move from a home you already have a mortgage on to a new property, you typically either switch to a new mortgage with a new lender or take your existing mortgage with you to your new home via "porting".
Porting Your Existing Mortgage
When you "port" a mortgage, you transfer your existing mortgage from your existing property to your new one.
Technically, your existing mortgage is repaid upon the sale of your existing property and a new version of the same product is taken out on the new property. This happens at completion.
You may want to move home with your existing mortgage if you have a particularly competitive rate that you want to keep, or to avoid any ERCs (early repayment charges). You'll need to ask your lender or broker whether your mortgage is portable.
Even if your mortgage is portable, you still may not be able to take it with you as you'll have to reapply for the mortgage with the lender and may not qualify if your circumstances and/or the criteria have changed, or the property you're looking to buy is deemed unsuitable security by your current lender.
Learn more about porting your mortgage when moving house in our guide.
Switching to a New Mortgage When Moving House
It's more common to switch mortgage products when you buy a new house, than move your existing mortgage to the new property. Sometimes, people switch providers because their lender won't let them port their current mortgage, but usually people switch simply because there are better deals available.
When you switch to a new product, your existing mortgage is repaid upon the sale of your existing property and a brand new product is taken out on the new one. This also happens at completion. Learn about managing the property chain in our guide.
See what's currently on the market with our free mortgage comparison calculator.
How Can John Charcol Help You Move?
We Take Care Of Everything
With over 45 years of service, we've seen it all. We can save you money, time and make buying your property easy.
We're Highly Recommended
We have over 1,800 5* reviews on reviews.co.uk, so you can feel confident that your mortgage is in the right hands.
We Give Personal, Expert Advice
We work around your schedule to help you arrange a mortgage that suits your circumstances, no matter how complex.
Talk to our experts today
Our Moving Home Mortgage Process
1. First Conversation with Adviser
When you phone us, you can either arrange a phone appointment with your adviser or a face-to-face meeting – whatever suits you. Your adviser will ask you some questions then go away and find you the best deal for your circumstances and future needs. They'll organise a follow up during which they'll present you with what they've found.
2. Decision in Principle
Once you're happy with your adviser's recommendation, they'll go about securing your DIP (Decision in Principle) - which is basically a promise from the lender that they'll loan you money on the condition that the information you've provided is correct and subject to a valuation of the property.
3. Offer on Property
After you've secured a DIP (Decision in Principle), you'll be in a great position to make an offer on a property. Sellers like DIPs. They show you can afford the purchase. What's more, the fact that you've already started preparing for the transaction highlights to them that you're serious in your intention to buy.
4. Pre-Application and Submission
Following the acceptance of your offer, we'll send you some information which explains all the documents we need to submit to the lender. You'll be assigned a client relationship manager who'll check and submit certified copies of your documents; they'll liaise with both you and the lender. Your adviser will then submit the fully packaged mortgage application.
5. Lender Underwriting and Valuation
The lender will underwrite your application; this basically means they'll verify that the information you've provided is correct and review all your documents for themselves. They'll also instruct a valuation for their purposes on the property you want to buy to make sure there are no significant problems with it.
6. Mortgage Offer
If the lender is happy with everything they've found, they'll send you a mortgage offer. They'll also send us a copy.
7. Conveyancing
After you've accepted your mortgage offer, you'll go through the legal part of the process, known as conveyancing. This is where the solicitors/conveyancers draw up contracts and organise the actual, legal purchase of the property. You'll also need to arrange buildings insurance at this stage, making sure it's in place from exchange.
8. Exchange and Completion
Once everything is in place, your conveyancer/solicitor will exchange contracts with the seller's conveyancer/solicitor. If your deposit is coming from savings or a gift, then it's at this point that you put the deposit down and are legally bound to the property. You'll lose your deposit if you pull out after exchange. If your deposit is coming from the sale of your current property, then it's transferred at completion as part of the whole purchase. The purchase completes when the money is transferred on an agreed-upon date. This is when you get the keys to your new home.
JC Legal
Not only do we arrange your mortgage, we can find you a conveyancer from our select panel. Our recommendation will be based on your situation and timeframe to ensure your move goes according to plan.
Concierge
With our Concierge Service, we can help you move into your new home, set up utilities, register for Council Tax and more. There's no arrangement fee and you could save up to 8 hours of hassle.
Home Insurance
You'll need buildings insurance for your new property. We're partners with Legal and General, so we can find you suitable buildings and contents insurance.
Protection
Our inhouse team can also arrange protection insurance for you. What's more, we don't charge an arrangement fee.
John Charcol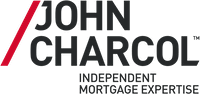 0330 057 5173
£
Cutlers Exchange, 123 HoundsditchLondonEC3A 7BU
Excellent
Anonymous

My advisor, Randeep, had helped me with a couple of purchases now and has always come up with great solutions. Highly recommended.

Posted

Katie

Randeep was brilliant at explaining exactly what we needed to do for our remortgage and at finding us the right mortgage provider and rate. We're very happy with the service!

Posted

Chandos

Randeep Sodhi's service was excellent every step on the way. It wasn't the most straightforward transaction, and he was very patient and resourceful at getting things sorted. Would highly recommend Randeep in particular.

Posted

Jordan

This review has taken me much much longer than it should have done, but when moving in a new home life becomes hectic for a while. However, we first contacted Razz over a year ago now, and have recently (a month or so) moved into our house. I can not express enough how easy going Razz was, how quick he got things done but also how laid back he was and wasn't pushy when we laid back on the house move in the middle of it. When we did get back in contact, he was very quick to start where we had left things. Razz is the most friendliest person throughout the whole house move I have had to deal with, things were always straight forward for him, never a worry on our side and no job was too big for him to complete for us. With being first time buyers and a young couple, there was a lot that was understood as easy on our behalf, but Razz made that very straight forward and spoke in plain English to explain a lot easier to us. Both me and my partner are overwhelmed by his help and without him, the mortgage side of things would have not been as easy, let alone the best deal we could have wished for. I for one was really impressed when we got the figures back. Towards the end of the house move things started to drag and become quite stressful, which had nothing to do with Razz, however, I contacted him with my concerns and straight away he contacted the relevant people and all of a sudden things got moving very quick and in the week we had a moving in date. I will forever recommend Razz to anyone I know who may be moving house. Thank you for the bottom of our hearts to John Charcol and especially Razz for making our lives that little bit easier, being so very friendly and just one call away on every little question or situation I had. Razz your the best at what you do and we will forever be in your debts for making a first time buyer at so much ease with everything. We both really can't thank you enough, when some companies we used were hard work, YOU lifted a massive weight of our shoulders by working along side you! Your not only known as amazing by us but also by a lot of others I know! Thanks again! Jordan and Lee.

Posted

Marlon

John Charcol have been absolutely amazing! As first time buyers especially in these uncertain times, we were really anxious about getting on the property ladder but our mortgage adviser Lawrence was brilliant in answering all of our questions and making sure we were comfortable with all of our decisions. Samantha was also fantastic with explaining all our options regarding insurance policies and the "serious stuff" which made the whole process much easier to understand! We couldn't recommend John Charcol more highly and are so grateful and lucky to have their expertise during our journey!

Posted

Sarah

As two young(ish) self-employed people, my partner and I weren't convinced the type of mortgage we were looking for was going to be possible for us. We spoke to a couple of other mortgage advisors first who weren't able to find the right thing for us, but after speaking to Sophie at John Charcoal, our minds were instantly put at ease. Sophie found us the perfect mortgage so we could buy our dream home in time to save on the stamp duty holiday. After that, Samantha dealt with the rest of the process right through from receiving our mortgage offer to moving into our new home. We couldn't have asked for more helpful advisors. I believe the service was well worth the money, and wouldn't hesitate to use them again in the future.

Posted

Shakkir

Really really happy with the service provided to me from John Charcol and in particular Razzak, I have already recommended them to friends and family and will continue to recommend this company to all. Professionalism was spot on and they go above and beyond to make the process easy. I was struggling to find a mortgage for a few months and after speaking with Razzak I was given a mortgage offer within under a month. Once again thank you very much for your services

Posted

Sam

John Charcol were extremely professional throughout my purchase process, I couldn't have asked for a more responsive and efficient service. They found the right mortgage for me within a couple of days and dealt with all that comes with it at every stage through to completion, not just a mortgage advice service but a dedicated team that delivers a high quality service throughout.

Posted

E

Professional and friendly service from Randeep would recommend

Posted

Steven

Buying a home is stressful enough, particularly in the current climate, so it's great to know that you have someone fighting your corner. We've been very happy with the service and support we've received throughout and they come highly recommended.

Posted
What Are the Mortgage Costs When Moving House?
We've listed some of the costs you might face when taking out a mortgage loan and moving house, below.
Stamp Duty
You pay Stamp Duty when you buy a property or piece of land over a certain value in the UK. Find out how much you'll pay with our Stamp Duty calculator.
Mortgage Valuation
When a lender's considering your application, they'll arrange a mortgage valuation on the property you want to buy. It's a way for the lender to make sure the property is worth the minimum amount you want to borrow and is suitable security for a mortgage.
Conveyancing/Solicitors' Fees
After you accept your mortgage offer, your solicitor arranges all the paperwork for your new property. Talk to your solicitor to find out how much they charge. Alternatively, we can help you find a conveyancer with John Charcol Legal.
Home Insurance
All lenders require that you take out buildings insurance on your new property when you move house. You may also want to consider contents insurance.
Broker Fee
It's normal for brokers to charge a fee for arranging your mortgage. This should always be discussed with you during your first call or meeting with your adviser.
Removal Fees
Unless you're moving all your belongings and furniture yourself, you'll likely want a removal company. We can help you organise removals with our free Concierge Service.
Product Fee
If you're porting your mortgage and borrowing a larger amount, your lender may charge a product fee.
ERCs (Early Repayment Charges)
You'll only pay an ERC if you pay back your current mortgage before the introductory period ends in order to switch to a new product.
Lender's Arrangement Fee
The lender's arrangement fee covers the costs of organising your mortgage. It can be a flat fee or a percentage. Your lender will tell you how much you'll pay in arrangement fees.
Booking Fees
A booking fee is a one-off application fee you pay to book and reserve the rate for the mortgage while your request is processed.
Moving House Mortgage FAQs
Do You Need a Deposit When Moving Home?
You need a deposit when you move home whether you're taking out a new mortgage on the new property or porting your existing mortgage. You put down a cash deposit at the exchange of contracts. If your deposit is coming from the sale of your current property, it will be transferred at completion.
Do You Have to Pay a Deposit When Porting a Mortgage?
You still pay a deposit when you port a mortgage as there are no 100% mortgage products on the market anymore. Therefore, you need a deposit to add to the mortgage to make up the full purchase price of the property; often the deposit will come from the proceeds of the sale of your current property, but you can also use savings or an inheritance.
Can I Move House with a Fixed Mortgage?
If you have a great fixed mortgage rate you don't want to lose, you can ask your lender whether your mortgage is portable. If it's not, you may be able to switch to a new – and possibly better – fixed rate mortgage product with a different lender.
How Do I Downsize My Mortgage?
You can sometimes downsize your mortgage when you move home if you take out a mortgage for a property that's worth less than your current property. It's important to note that any ERCs (early repayment charges) on your existing mortgage will still be charged on the amount of your existing mortgage that you actually repay whilst downsizing.
How Will Moving Home Affect My Insurance and Protection Requirements?
Can I Get a Mortgage on a Home if I'm over 60?
Should I Get a 5, 10 or 20 Year Mortgage?
There are a few different factors that determine which mortgage term you should choose.
These include:
Why you're moving
How long you plan to live in your new property
What you can afford in monthly repayments
The amount you want to borrow
When you are looking to retire
Any expected future financial changes (expenditures or incomes)
Your adviser will guide you through the options and find you the mortgage that best suits your current and future needs.