Moving House Mortgage Advice
Moving home is a really exciting time. There are many fun parts you get to enjoy – such as viewing houses, exploring local areas, choosing new furnishings – but these are sometimes overshadowed by the more stressful parts, like arranging a mortgage, particularly where you may have special requirements like a non-standard construction mortgage or specialist property type.
It's a life-changing decision so it's important to get the right mortgage whether you're downsizing, upsizing or moving into your dream home. Even if you've already experienced the moving and mortgage processes when applying for a first-time buyer mortgage, the added stress of selling your existing home can make the experience more complicated. Don't worry though - we're here to make it as easy as possible.
John Charcol is an independent mortgage broker with access to the whole of the market. We not only provide mortgage advice for moving home, we manage your entire property buying journey so you can enjoy this experience - like you're supposed to.
Keep reading for information on the mortgage options available to you and how our experts can help you, or see our moving house guide for a detailed walkthrough of how it all works, tips on buying a new home and our moving house checklist.
Have a more specific question you need answered? Ask our mortgage experts.
Expert Tip - Nick Mendes, John Charcol. June 2023
We were expecting a dip this year in people moving, driven by uncertainty due to rising interest rates. But there's still going to be growth when it comes to property prices and recent figures show an uplift. People are still keen to move as they want to live in a property that they love and will serve their needs - and with the right advice you might be able to borrow more than you think to get the home of your dreams.
Talk to Our Experts Today
Compare the Best Moving House Mortgage Deals
See below if a new mortgage deal can save you money when making the move by comparing the latest moving house mortgage rates and fees.
Changing to a New Mortgage VS Porting Your Existing One
When you move from a home where you already have a mortgage to a new property, you typically either take out a new mortgage or take your existing mortgage with you to your new home via "porting".
OPTIONS FOR MOVING A MORTGAGE TO A NEW HOUSE
When you move a mortgage to a new house, you "port" it. Porting simply means you transfer your existing mortgage from your current property to your new property.
Technically, your existing mortgage is repaid upon the sale of your existing property and a new version of the same product is taken out on the new property. This happens at completion.
You may want to move home with your existing mortgage if you have a particularly competitive rate that you want to keep or to avoid any ERCs (early repayment charges). You'll need to ask your broker whether your mortgage is portable.
Even if your mortgage is portable, you still may not be able to take it with you when moving home as you'll have to reapply for the mortgage with the lender. You may not qualify if your circumstances and/or the criteria have changed, or the property you're looking to buy is deemed unsuitable security by your current lender.
Learn more about porting your mortgage when moving house in our moving house guide.
SWITCHING TO A NEW MORTGAGE WHEN MOVING HOUSE
It's more common to switch mortgage products when you buy a new house, than move your existing mortgage to the new property. Sometimes, people switch providers because their lender won't let them port their current mortgage, but usually people switch simply because there are better deals available.
When you switch to a new product, your existing mortgage is repaid upon the sale of your existing property and a new mortgage is taken out on the new property. This also happens at completion. Learn about managing the property chain in our guide.
See what's currently on the market with our free mortgage comparison calculator.
Want to Renovate Instead of Move?
Want to improve your current home rather than move to a new one? Compare remortgage deals now.
How Can John Charcol Help You Move?
You Can Leave Everything to Us
Not only do we handle the whole mortgage process, our legal and concierge services can help with conveyancing and assist your move.
We're Highly Recommended
We have more than 1800 5* reviews and over 45 years of experience helping satisfied clients get mortgages for their new homes.
We Can Help Whatever the Situation
We have access to specialist lenders and can help you find a deal in all kinds of situations, including if you're an expat, have bad credit, or need a large loan.
Talk to Our Experts Today
Our Moving House Mortgage Process
1. First Conversation with Adviser
When you phone us, you can either arrange a phone appointment with your adviser, a video call or a face-to-face meeting – whatever suits you. Your adviser will ask you some questions then go away and search mortgage deals to find you the best one for your circumstances and future needs. They'll organise a follow up during which they'll present you with what they've found.
2. Decision in Principle
Once you're happy with your adviser's recommendation, they'll go about securing your DIP (Decision in Principle) - which is basically a promise from the lender that they'll loan you money on the condition that the information you've provided is correct and subject to a valuation of the property.
3. Offer on Property
After you've secured a DIP (Decision in Principle), you'll be in a great position to make an offer on a property. Sellers like DIPs. They show you can afford the purchase. What's more, the fact that you've already started preparing for the transaction emphasises that you're serious in your intention to buy.
4. Pre-Application and Submission
Following the acceptance of your offer, we'll send you some information which explains all the documents we need to submit to the lender. You'll be assigned a client relationship manager who'll check and submit certified copies of your documents, all while liaising with you and the lender. Your adviser will then submit the fully packaged mortgage application.
5. Lender Underwriting and Valuation
The lender will underwrite your application; this basically means they'll verify that the information you've provided is correct and review all your documents for themselves. They'll also instruct a valuation for their purposes on the property you want to buy to make sure there are no significant problems with it.
6. Mortgage Offer
If the lender is happy with everything they've found, they'll send you a mortgage offer. They'll also send us a copy.
7. Conveyancing
After you've accepted your mortgage offer, you'll go through the legal part of the process, known as conveyancing. This is where the solicitors/conveyancers draw up contracts and organise the actual, legal purchase of the property. You'll also need to arrange buildings insurance at this stage, making sure it's in place from exchange.
8. Exchange and Completion
Once everything is in place, your conveyancer will exchange contracts with the seller's conveyancer. If your deposit is coming from savings or a gift, then it's at this point that you put the deposit down and are legally bound to the property. You'll lose your deposit if you pull out after exchange. If your deposit is coming from the sale of your current property, then it's transferred at completion as part of the whole purchase. The purchase completes when the money is transferred on an agreed-upon date. This is when you get the keys to your new home.
Not only do we arrange your mortgage, we can find you a conveyancer from our select panel. Our recommendation will be based on your situation and timeframe to ensure your move goes according to plan.
With our Concierge Service, we can help you move into your new home, set up utilities, register for Council Tax and more. There's no arrangement fee and you could save up to 8 hours of hassle.
You'll need buildings insurance for your new property. We're partners with Legal and General, so we can find you suitable buildings and contents insurance.
Our in-house team can also arrange protection insurance for you. What's more, we don't charge an arrangement fee.
John Charcol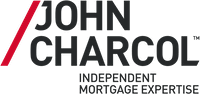 0330 057 5173
£
Cutlers Exchange, 123 HoundsditchLondonEC3A 7BU
Excellent
LocalBusiness
4.86 based on 2259 reviews
LocalBusiness

I would like to thank John Charcol especially Leigha and Reiss for their support with my recent mortgage application. The process was so smooth and stress free I couldn't recommend them enough. This is the second time I have used this company and will continue to do so for every application.

Posted

LocalBusiness

It was amazing experience Mr Shaahid was extremely proactive to get me mortgage.

Posted

LocalBusiness

Excellent from start to finish. We were in a bit of a unique situation to get a mortgage and Maz (Mufazzal Choudry)has been brilliant at every step. Communication has been clear and helpful and we couldn't recommend him highly enough.

Posted

LocalBusiness

We had excellent service from Samm Walker when arranging our life insurance recently. Samm was very friendly, helpful and patient with us whilst going through the whole process. Highly recommended! Thank you!

Posted

LocalBusiness

Verified Buyer

Excellent service from start to finish. From initial consultation, to getting the offer finalised, Mufazzal Choudhury was great at guiding us through the process and taking the lead on sorting everything out. Would highly recommend Mufazzal/Maz and John Charcol as a mortgage broker. Maz was open to questions at most times of the day fitting us in around our busy schedules. He's been continuously diligent, continuing to provide us revised offers and reduced rates as lenders lower their products.

Posted

LocalBusiness

Verified Buyer

As a self-employed expat looking for a buy-to-let mortgage, I needed a broker who could track down a competitive deal for niche borrower, and Charcol brokers Mark Brazier and Hollie Yeates did it. As well as finding me the perfect mortgage, they offered brilliant support throughout the process, and everything went very smoothly their end.

Posted
What Are the Mortgage Costs When Moving House?
We've listed some of the costs you might face when taking out a mortgage loan and moving house, below.
Stamp Duty
You pay Stamp Duty when you buy a property or piece of land over a certain value in the UK. Find out how much you'll pay with our Stamp Duty calculator.
Mortgage Valuation
When a lender is considering your application, they'll arrange a mortgage valuation on the property you want to buy. It's a way for the lender to make sure the property is worth the minimum amount you want to borrow and is suitable security for a mortgage. There are a few different types of house surveys you can arrange if you require more information about any future work the property might potentially need or details about the structural integrity of the property.
Conveyancing/Solicitors' Fees
After you accept the mortgage offer, your conveyancer/solicitor arranges all the paperwork for your new property. Talk to your conveyancer/solicitor to find out how much they charge. Alternatively, we can help you find a conveyancer with John Charcol Legal.
Home Insurance
All lenders require that you take out home insurance on your new property when you move house. You may also want to consider contents insurance.
Broker Fee
It's normal for brokers to charge a fee for arranging your moving house mortgage. This should always be discussed with you during your first call or meeting with your adviser.
Removal Fees
Unless you're moving all your belongings and furniture yourself, you'll likely want a removal company. We can help you organise removals with our free mortgage Concierge Service.
Product Fee
If you're porting your mortgage and borrowing a larger amount, your lender may charge a product fee.
ERCs (Early Repayment Charges)
You'll only pay an ERC if you pay back your current mortgage before the introductory period ends in order to switch to a new product.
Lender's Arrangement Fee
The lender's arrangement fee covers the costs of organising your mortgage. It can be a flat fee or a percentage. Your lender will tell you how much you'll pay in arrangement fees.
Booking Fees
A booking fee is a one-off application fee you pay to book and reserve the rate for the mortgage while your request is processed.
Moving House Mortgage FAQs
Do You Need a Deposit When Moving Home?
You need a deposit when you move home whether you're taking out a new mortgage on the new property or porting your existing mortgage. You put down a cash deposit at the exchange of contracts. If your deposit is coming from the sale of your current property, it will be transferred at completion.
Do You Have to Pay a Deposit When Porting a Mortgage?
You still pay a deposit when you port a mortgage. Typically, the deposit would come from any equity you've built up in your existing property.
Can I Move House with a Fixed Mortgage?
If you have a great fixed mortgage rate you don't want to lose, you can ask your lender whether your mortgage is portable. If it's not, you may be able to switch to a new product and find the best fixed rate mortgage with a different lender.
How Do I Downsize My Mortgage?
You can sometimes downsize your mortgage when you move home if you take out a mortgage for a property that's worth less than your current property. It's important to note that any ERCs (early repayment charges) on your existing mortgage will still be charged on the amount of your existing mortgage that you repay whilst downsizing.
How Will Moving Home Affect My Insurance and Protection Requirements?
Can I Get a Mortgage on a Home if I'm Over 60?
There are later life lending options if you want to move home but are past the typical mortgage age limit. See what our expert has to say about mortgages for people over 50 and 60.
Should I Get a 5, 10 or 20 Year Mortgage?
There are a few different factors that determine which mortgage term you should choose.
These include:
Why you're moving
How long you plan to live in your new property
What you can afford in monthly repayments
The amount you want to borrow
When you're looking to retire
Any expected future financial changes to your expenditure or income
Your adviser will guide you through the options and find you the mortgage that best suits your current and future needs.
How Long Does It Take to Switch to a New Mortgage Deal When Moving Home?
It typically takes 4 - 8 weeks for the switch to take place but it can take longer if there are complications. You should speak to a mortgage broker when you first start thinking about moving to help ensure the switch goes smoothly.
How Do We Move Houses When a Mortgage Is Not Paid Off?
If you've still got a mortgage to pay off, you will have 2 options when looking at moving house. You can either port your current mortgage to the new property, which lets you stay with your current lender, or you can look at getting a new mortgage. Getting a new mortgage can help save you money as you may be able to find a better rate. If you want to switch to a new deal but haven't reached the end of your introductory rate period, you may face some ERCs. Speak to a mortgage broker about which option is the most cost-effective for your circumstances.
Do I Need a Mortgage Adviser to Move House?
Not everyone has to use a mortgage broker when moving house, as high street lenders can deal directly with applicants. Nonetheless, going straight to a lender will narrow down your options and risk you losing out on a better deal.
Therefore it's always advisable to contact an experienced mortgage broker when you're looking at moving house and making a mortgage move. A broker will be able to help you find the best mortgage offer for your situation, which can save you money. Plus, it means you won't have to handle the stress of finding a new mortgage offer on your own.