Compare the Best Buy-to-Let Mortgage Rates
Use our free and easy best buys comparison tool below to compare the best BTL mortgage rates and remortgage buy-to-let deals from across the market.
Talk to Our Experts Today
What Is a Buy-to-Let Mortgage?
A buy-to-let or buy to rent mortgage is a type of mortgage specifically for properties that are owned or purchased with the intention of renting them out.
They're often set up on an interest-only mortgage basis, which means you only make monthly interest payments each month. The outstanding loan balance - i.e. the amount you borrow - doesn't reduce and is paid back at the end of the mortgage term via a suitable repayment vehicle, usually the sale of the property.
If you rent out a property on which you only have a residential mortgage, you'll be in breach of your mortgage agreement which could put your property at risk of repossession. To rent out your property without breaching your mortgage agreement you'd have to either obtain consent to let from your existing lender or switch to a buy-to-let product. Find out more about converting your residential mortgage to buy-to-let.
You can find out more in our Complete Buy-to-Let Guide.
Why Is Finding the Best Buy-to-Let Rate Essential?
Buy-to-let mortgages are designed for people who want to buy a property and rent it out rather than live in it themselves. It's an investment. Therefore finding the right buy-to-let deal is critical if you want to make the most of your financial venture - otherwise, what's the point?
As an independent mortgage broker with over 45 years of experience, we're perfectly placed to advise you and find a mortgage that matches your property needs. John Charcol has access to the whole market and we're experienced in finding the most suitable mortgage product for less conventional situations. Contact our experts today to get the right deal for you.
Expert Tip - Nick Mendes, John Charcol. November 2023
In recent months we've seen fixed rate pricing come down and lender criteria ease (regarding minimum income and top-slicing) for buy-to-let mortgages. Although we're seeing lower rates, we're also seeing higher arrangement fees. Therefore, bear this in mind when selecting a product as it may be more cost-effective to opt for a higher rate with a lower arrangement fee option.
WHAT ARE THE DIFFERENT TYPES OF BUY-TO-LET MORTGAGES?
Most buy-to-let mortgages are interest-only. This means that you only pay the interest back each month and you settle the mortgage balance at the end of the mortgage term, usually by selling the property. There are several different rate options when it comes to interest-only buy-to-let mortgages, including:
Standard variable rate (SVR) - each lender has its own standard variable interest rate. This rate often moves in line with the Bank of England's Base Rate, but it doesn't have to. The lender can decide when it goes up or down. The SVR is usually the highest interest rate and it can change without warning. You wouldn't take out an SVR mortgage deal, but would be transferred onto your lender's SVR when your introductory (fixed, discount or tracker) rate period ends. You would typically avoid going onto your lender's more expensive SVR by remortgaging when your introductory rate is due to end
Fixed rate - this is usually an introductory deal in place for a set number of years at the start of your mortgage. The fixed interest rate will stay the same for that period, usually 2, 3 or 5 years. After this, you'll be moved onto your lender's SVR, which will usually be higher, unless you remortgage onto a new BTL deal
Discount rates - this is another introductory offer, where you will pay a set percentage less than your lender's SVR. For example a 2% discount rate on a 5% SVR would mean that you pay 3% interest. This can go up and down in line with the SVR
Tracker - a tracker mortgage moves in direct relation to the Bank of England's Base Rate, set above it by a certain percentage. For example, you might be paying 2% more than the Bank of England Base Rate. When the Base Rate goes up or down, so will your mortgage interest. Tracker rates are again available as introductory rates offered for a certain number of years, though some lenders may offer them for the duration of your mortgage
Limited Company Buy-to-Let Mortgages
Choosing the type of rate you want isn't the only aspect of buy-to-let mortgages you need to consider. You can also look at whether you want a buy-to-let loan for private landlords - as is the focus of this page - or a buy-to-let mortgage via a limited company. Both serve the same purpose, but a limited company buy-to-let mortgage is in the name of a limited company - not your personal one - meaning it can offer certain tax benefits for some people.
Buy-to-Let Mortgage Criteria and Considerations
Rental Income
Your adviser will ask you for a rental income estimation when they first gather information about your circumstances and requirements for a buy-to-let mortgage. A rental income estimation is basically how much you think you'll be able to charge in monthly rent on a property. You can ask estate agents for rental income estimates when you view properties. It's also worth looking online at the rent for similar properties in the area you want to purchase. You need to provide your adviser with a rental income estimation as the lender will use your expected rental income to calculate what you can afford in monthly interest payments when they put together your DIP (Decision in Principle).
They usually ask for rental income to be between 125% and 145% of the monthly interest payments and often conduct a "stress test" assuming an interest rate of around 7% to make sure you'll be able to cover any fluctuations in interest rates or surprise expenses. Buy-to-let lenders will still look at your personal income to check you would be able to cover any future repairs or periods when the property is vacant.
---
Deposit
Rental property mortgages have higher interest rates and usually require bigger minimum deposits than residential mortgages - 25% compared to 5% or 10% - to compensate for the additional risk taken up by the lender.
---
Age
Minimum and maximum ages for buy-to-let lenders vary but a few will accept applications from people as young as 18 years old and some will go as high as 85 years old. There are even a handful that don't have a maximum age limit.
---
Borrower Status
You can be a first-time buyer, first-time landlord, experienced landlord or professional landlord. Which lender you can use depends on individual lenders' preferences, but typically first-time buyers will find fewer lenders willing to lend on buy-to-let properties. Not all lenders accept large portfolios either.
---
Location of Borrower's Residence
Buy-to-let lenders normally require that borrowers live in the UK. There are some lenders that accept expat applicants, but these underwriters may have slightly stricter overall criteria.
---
Credit History
A poor credit history can make it difficult to obtain a mortgage, especially one at a particularly competitive rate. There are some lenders that are more flexible than others but these often require that you use a broker like John Charcol.
---
Tax
Landlords are taxed differently from private residential property owners. You'll pay additional Stamp Duty when you buy your property and Income Tax on rental income you receive from your tenants. It's also worth nothing that you might have to pay Capital Gains Tax if you eventually sell the buy-to-let property.
Why Should You Use a Buy-to-Let Mortgage Broker?
Buy-to-let mortgages can be complicated and it's the job of a mortgage broker like John Charcol to find you a suitable product.
Why Is It So Important to Use a Broker for a Buy-to-Let?
It's not always easy to find the right information about the potential property types or the buy-to-let mortgage affordability criteria you need to meet online. We know the requirements for each lender and will look at your entire situation and future needs, so we can advise you accordingly
Some lenders require that you use a mortgage broker and won't accept applications directly from applicants, which means we can give you access to more lenders and better rates
Buy-to-lets can be particularly complex, especially if you're a new landlord. As an experienced buy-to-let mortgage broker we make sure you understand how these mortgages work and exactly what you're applying for
The adviser assigned to your case will do all the hard work for you, ensuring you get the best deal for your property
How Can John Charcol Help You Get a Buy-to-Let?
We Take Care of Everything
We manage all aspects of your application, including liaising with the lender throughout the entire process.
We're Highly Recommended
As an award-winning broker we have negotiated hundreds of successful buy-to-let mortgage applications.
We Give Personal, Expert Advice
Buying a property at auction? Got a complex income structure? Our advice is tailored to your situation.
Our Buy-to-Let Process
Below are the main steps you'll take to find the best buy-to-let mortgage - from quote to completion.
1. Meeting with Adviser and Mortgage Research
When you call us, you can arrange a phone or video appointment with your buy-to-let mortgage adviser or a face-to-face meeting – whatever suits you best. Your adviser will ask you a few questions and, once they have all the information they need, they'll begin the process of finding you a mortgage for your circumstances and future needs. They'll also arrange a follow up call to present you with what they've found. It may require more than one conversation to gather all the right information, depending on where you are in your property search.
2. Decision in Principle
Once you're happy with their recommendation, they'll go about securing your DIP (Decision in Principle) - which is basically a promise from the lender that they'll loan you money on the condition that the information you've provided is correct and subject to a valuation of the property.
3. Offer on Property
After you've secured a DIP (Decision in Principle), you'll be in an excellent position to make an offer on your investment property. Sellers like DIPs. They show you can afford the purchase and have passed the lender's credit check.
4. Pre-Application and Submission
Following the acceptance of your offer, we'll send you some information which explains all the documents we need to submit to the lender. You'll be assigned a client relationship manager who'll check and submit certified copies of your documents; they'll liaise with both you and the lender. Your mortgage adviser will then submit the fully packaged mortgage application.
5. Lender Underwriting and Valuation
The lender will underwrite your application; this basically means they'll verify the information you've provided and review all your documents for themselves. They'll also instruct a valuation for their purposes on the property you want to buy to make sure there are no significant problems with it.
6. Mortgage Offer
If the lender is happy with everything they've found, they'll send you a mortgage offer. They'll also send us a copy.
7. Conveyancing
After you've accepted your buy-to-let mortgage offer, you'll go through the legal part of the process, known as conveyancing. This is where the solicitors/conveyancers draw up contracts and organise the actual, legal purchase of the property. You'll also need to arrange buildings insurance at this stage, making sure it's in place from exchange.
8. Exchange and Completion
Once everything is in place, your conveyancer/solicitor will exchange contracts with the seller's conveyancer/solicitor. It's at this point that you put down your deposit and are legally bound to buy the property. You'll lose your deposit if you pull out after exchange. The purchase completes when money is transferred on an agreed-upon date. As soon as you have a date for completion you'll know when the property can take tenants, and can therefore start speaking to a letting agent.
John Charcol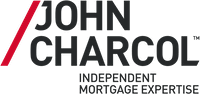 0330 057 5173
£
Cutlers Exchange, 123 HoundsditchLondonEC3A 7BU
Excellent
LocalBusiness
4.86 based on 2259 reviews
LocalBusiness

I would like to thank John Charcol especially Leigha and Reiss for their support with my recent mortgage application. The process was so smooth and stress free I couldn't recommend them enough. This is the second time I have used this company and will continue to do so for every application.

Posted

LocalBusiness

It was amazing experience Mr Shaahid was extremely proactive to get me mortgage.

Posted

LocalBusiness

Excellent from start to finish. We were in a bit of a unique situation to get a mortgage and Maz (Mufazzal Choudry)has been brilliant at every step. Communication has been clear and helpful and we couldn't recommend him highly enough.

Posted

LocalBusiness

We had excellent service from Samm Walker when arranging our life insurance recently. Samm was very friendly, helpful and patient with us whilst going through the whole process. Highly recommended! Thank you!

Posted

LocalBusiness

Verified Buyer

Excellent service from start to finish. From initial consultation, to getting the offer finalised, Mufazzal Choudhury was great at guiding us through the process and taking the lead on sorting everything out. Would highly recommend Mufazzal/Maz and John Charcol as a mortgage broker. Maz was open to questions at most times of the day fitting us in around our busy schedules. He's been continuously diligent, continuing to provide us revised offers and reduced rates as lenders lower their products.

Posted

LocalBusiness

Verified Buyer

As a self-employed expat looking for a buy-to-let mortgage, I needed a broker who could track down a competitive deal for niche borrower, and Charcol brokers Mark Brazier and Hollie Yeates did it. As well as finding me the perfect mortgage, they offered brilliant support throughout the process, and everything went very smoothly their end.

Posted
We're partners with Legal and General, so we can find you buildings and contents insurance for your new property.
It's important to protect yourself against the unforeseen. Our in-house team can organise mortgage protection that's tailored to suit your unique needs.
We have access to a select panel of trusted conveyancers and solicitors so, not only do we arrange your mortgage, we can refer you to a trusted solicitor for the conveyancing part of the process.
We can help you prepare your property for tenants with our exclusive Concierge Service - available through our partners Just Move In. They'll arrange all the removals and more.
Who Can Get a Buy-to-Let Mortgage?
When assessing whether you're eligible for a buy-to-let mortgage, lenders assess your potential rental income and look at whether you meet certain criteria. The criteria and requirements you need to meet can vary from lender to lender. Because buy-to-let mortgages are typically seen as riskier for lenders than residential mortgages, they tend to have stricter requirements. To find out your options, call us on 0330 433 2927.
Are Buy-to-Let Interest Rates Different from Residential Rates?
Even the cheapest buy-to-let mortgage rates tend to be a little higher than the rates included in mortgage deals on residential properties as buy-to-lets are riskier investments for lenders.
For example, if you have a mortgage on your home and a mortgage on a rental property, but you find yourself able to make only one of these monthly payments, it's very likely you'll prioritise the mortgage payment on your home over the one on the rental property.
Therefore, to compensate for the additional risk, buy-to-let lenders set interest rates slightly higher. They also usually require a bigger minimum deposit – usually at least 25%.
You can look at BTL rates from across the market with our free comparison tool above.
How Many Buy-to-Lets Can I Have?
Lenders have different rules regarding how many mortgages you can take out with them for buy-to-let properties. There are also some limits based upon your entire portfolio, including any properties mortgaged with other lenders. Many high street lenders cap the number of buy-to-let properties you can have while there are other lenders that work with portfolio landlords who own 4 + properties. Find out more about being a portfolio landlord.
How Much Can I Borrow for a Buy-to-Let?
The amount you can borrow and the rates available to you will depend on the size of your deposit and your expected rental income, as this will determine how much you'll be able to afford in monthly interest payments. Use our buy-to-let calculator to estimate how much you could borrow.
Can You Change a Residential Mortgage to a Buy-to-Let?
You can apply for consent to let on your residential property from your current lender if you only intend on renting it out for a certain period of time - e.g. a year. Alternatively, if you want to let out your current home indefinitely and maybe release some equity from it at the same time to buy a new home, you'll want to consult a mortgage broker about letting to buy.
Can a First-Time Buyer Get a Buy-to-Let?
It is possible for a first-time buyer to take out a mortgage on a buy-to-let property but there are very few lenders available that offer these kinds of niche products, so you may want to consult a mortgage broker on buy-to-let mortgages.
Can You Get Mortgage on a Buy-to-Let Property with a Deposit of Less than 25%?
The majority of buy-to-let lenders offer LTVs (loan-to-values) up to 75%. There are several specialist lenders which offer LTVs up to 80%. You may want to speak to a mortgage adviser if you're after one of these slightly more specialist mortgages as they tend to be relatively expensive.
Can You Apply for a Mortgage in a Limited Company Name?
You can apply for LTD company BTL mortgages in a limited company name but some lenders will require that the limited company has been set up as an SPV (special purpose vehicle). If you're setting up a company to purchase an investment property, you should seek professional tax advice to help you decide if it's the right course of action. Find out more in our LTD Company Buy-to-Let Guide.
Why Might a Buy-to-Let Mortgage Application Be Declined?