Buying a property usually requires saving large sums which can be a challenge for some people. If you're hoping to apply for a mortgage but don't have a deposit, you may still be able to get on the property ladder with a no deposit mortgage. A no deposit mortgage lets you borrow the entire cost of the property's purchase price.
There are many options available to buyers to give you a helping hand. If you need a mortgage with no deposit, you're in the right place. In this guide, you'll find all you need to know about this type of mortgage, how it works and your options.
How Do Mortgages and Mortgage Deposits Work?
Mortgages are loans you borrow from a mortgage lender to buy a property. You'll eventually pay the loan back with interest, usually via an arrangement such as a standard monthly payment. Alternatively, you can just pay the interest monthly and then settle the capital in one lump sum. This is called an interest-only mortgage.
Mortgage deposits are typically calculated as a percentage of the property's value. You usually save up the mortgage deposit then borrow the remaining balance to cover the rest of the property's purchase price. Typically, the smallest deposit you can put down is 5%, which means if you were purchasing a home for £200,000, you'd have to save £10,000 for a deposit. The mortgage would have an LTV (loan-to-value) of 95%, as it would be covering 95% of the property purchase.
The bigger your deposit, the more likely you'll be accepted for a mortgage and the better the products and therefore interest rates available to you. The most competitive interest rates on mortgages are typically those where the buyer has put down a deposit of at least 40%. This would be £80,000 for a property valued at £200,000 – an LTV of 60%. Our mortgage repayment calculator will give you an idea of your monthly mortgage payments based on the interest rate. Don't forget, you'll need to provide proof of your mortgage deposit.
What Is a No Deposit Mortgage?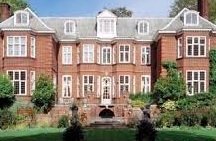 A no or 0% deposit mortgage is when you borrow the entire value of the purchased property and don't put down a traditional deposit. These are frequently referred to as 100% mortgages. While most lenders will require buyers to put down a minimum 5% deposit towards the cost of buying a property, a 100% mortgage lets you borrow the full value of the property. 100% mortgage lenders still require some security though. We explain how this works below.
How Do No Deposit Mortgages Work?
No deposit mortgages have LTVs of 100%. A mortgage's LTV represents the percentage of the property's value purchased with money borrowed using a mortgage.
With no deposit, the mortgage covers 100% of the purchase price of the property. For example, if the property costs £200,000, you would borrow £200,000.
As the lender typically still needs some security, besides the property itself – instead of giving a traditional deposit – usually one of your family members or close friends either has a charge added onto their property or puts money into a linked savings account with a lender. They don't need to make any payments towards the charge if they choose that option or they can earn interest on their savings if they opt for the linked account. This security acts as a kind of placeholder and can be reclaimed by the family member after a fixed period of time during which the borrower has made all the monthly payments and met a certain LTV.
A new product has been introduced by Skipton, whereby a first-time buyer who has a track record of renting for at least a year can secure a 100% mortgage on that property. Find out if you're eligible for this kind of product by speaking to a mortgage broker.
Can I Get a No Deposit Mortgage?
It's possible to get a mortgage with no deposit in the traditional sense, but whether you're eligible will depend on your unique situation. You'll usually still also need to provide some security that can be put up by a family member or close friend, in the form of a charge on their property or money added into a linked savings account. This is a popular option for many parents to help their children get on the property ladder. The lender will also want to see that you can afford your monthly payments. You're more likely to be approved for a no deposit mortgage if you have a regular income, low levels of debt and a good credit record.
Can I Get a Mortgage at 50 with No Deposit?
Planning to buy your first home at 50? If this is the case, whether you will qualify for a mortgage with no deposit will depend on each individual lender's criteria and your unique circumstances - for example your affordability and the term of the loan.
If you currently own a property and have enough equity, you should be able to use that equity to go towards the deposit on your new home.
There are alternative later life lending options for buyers over 50 that may be more suitable.
Can I Get a Mortgage for a First-Time Buyer with No Deposit?
A lot of the no deposit mortgages available are designed to help you as a first-time buyer but previous homeowners are also eligible. Some of the no deposit, 100% mortgages available in the UK are:
Barclays Family Springboard Mortgage
Lloyds Lend a Hand Mortgage
Halifax Family Boost Mortgage
Family Building Society Family Assisted Mortgages
There might be slight variations between each product but your adviser can help you figure out which is best for you.
How Can I Get a Mortgage with No Deposit?
Getting a mortgage with no cash deposit will typically require that you have a close friend or relative put up security by either:
Putting a lump sum into an interest-earning savings account with the mortgage provider. They cannot withdraw the money until a fixed period has passed in which you made all your monthly mortgage and interest payments and met a certain LTV
Or having a charge put on their home by the mortgage company as security if you were to fall behind on monthly mortgage interest payments. They don't need to make any payments towards this charge and it will be removed after a fixed period has passed in which you made all your monthly mortgage and interest payments and met a certain LTV
Are There Disadvantages to No Deposit Mortgages?
While a no deposit mortgage means you don't have to spend years saving for a deposit, there are 3 key drawbacks to keep in mind:
You'll usually need to find a relative or friend with enough savings or equity to put up security for you. If you find someone willing to help, their home or savings might be at risk should you fail to meet your mortgage payments
100% mortgages tend to have higher interest rates than normal mortgages. You may also find that application fees and lending charges are higher
If your house falls in value, you might be left with negative equity, which means the value of the loan secured on your home is larger than your home's value. The charge or savings contributed by your family member would then be locked away for longer
What if It's Not Possible to Get a Mortgage with No Deposit?
If you're unable to get a no deposit mortgage, other options are available.
First-Time Buyer Mortgages
Some first-time buyer mortgages help first-time buyers get on the property ladder with a 5% deposit. The Government will compensate mortgage lenders for a percentage of any losses sustained should a borrower default on their mortgage and the lender repossesses the property.
Joint Mortgages
Buying a home with other people will mean there up to 4 of you are saving for a deposit. You'll also typically have a higher joint income which means you can borrow more and afford a more expensive house. You could get a mortgage with a partner, friend or relative, such as a parent, who wants to help you get on the property ladder.
New-Build Developer Loans
Some property developers offer loans to help with enough money for a deposit when you buy one of their new homes. For instance, a property developer may lend you up to 20% of the property's value, which you'll need to repay in 15 years. To qualify for this type of loan, you must be able to afford to pay off the property developer's loan and cover your mortgage repayments.
Right-to-Buy Mortgages
People living in a council property for more than 3 years may be entitled to purchase the home at a reduced price with Right to Buy. You could receive a discount of up to 70% depending on how long you've lived there. Some mortgage lenders will allow you to use the discount as a deposit.
Shared Ownership
With a shared ownership mortgage, you can buy a portion of the property, typically 25% – 75%. Your local authority or a housing association will own the rest of the property, and you'll pay rent on their portion.
Deposits for shared ownership mortgages tend to be 5% – 10% of the value of the share you purchase. For example, to purchase 50% of a home worth £300,000, your share would be worth £150,000. You'd need to put down £7,500 for a 5% deposit or £15,000 for a 10% deposit.
Saving for a Deposit
If these mortgage options aren't possible, you may require a larger deposit, which could mean you'll have to save up for longer. The larger your deposit, the more mortgage deals available to you and the better the rates.
To make saving a deposit a bit easier you might want to consider a lifetime ISA.