Applying for a mortgage needn't be daunting. Most people just don't know what to expect. In this guide, we'll take you through the process, explain the key stages and help you understand your options.
What's the Mortgage Process?
There are 6 simple steps to a successful mortgage application: pre-application, initial application, assessment and affordability checks, valuation, offer, completion.
1Pre-Application
Before you apply for a mortgage, you need to make sure you're in a good financial position. Gather credit reports from 3 external bodies and check that there's no information which could deter a lender. If any information in your credit report is incorrect, contact the agency so they can amend the error as soon as possible. Lenders may have issues if you're not on the electoral roll, have previously missed payments on credit commitments or have defaults or county court judgments recorded against you.
You also need to assess your financial situation. How's your credit score? Is this the right time to apply for a mortgage? A bad credit score can be severely detrimental to the deals available to you, so consider whether you need to improve your rating before starting your mortgage application.
If you've never applied for a mortgage before, you can use our online table to compare mortgage rates for an initial idea of the deals available to you.
There's a lot of jargon to get your head around when you first start your research, especially if you're a first-time buyer. Some of the terms you want to look out for include:
Mortgage type, e.g. fixed, variable or tracker
The interest rate on your mortgage. Your interest rate won't change if it's a fixed-rate, whereas the interest on a variable rate mortgage may move up and down. Tracker rate mortgages are a type of variable rate and are usually directly linked to the Bank of England base rate; they can go up as well as down.
The rate of interest you'll pay at the start of your mortgage before any introductory rate ends.
The amount you must pay each month towards your mortgage once your contract starts based on the product interest rate, the method of repayment and the overall mortgage term.
The duration of your mortgage refers to the length of the time that the introductory rate is valid. It may be that you've chosen a mortgage rate that's fixed for an initial period.
The money you'll pay to arrange the mortgage. Scheme fees cover costs such as arrangement, valuation and property surveying. Mortgage fees will typically cost you anywhere from £0 up to £2,000, depending on the chosen product. You'll also have to pay Stamp Duty on anything above £250,000, or over £425,000 for first-time buyers.
---
2Initial Application
Once we've found the ideal mortgage for your situation and you're happy to proceed, we'll contact the chosen lender for a Decision in Principle (DIP). This is not the actual full application but the first part where we tell a lender all about you. The feedback is called a Decision in Principle or Agreement in Principle and is subject to the full application and underwriting, including a satisfactory valuation. The lender essentially promises that they'll accept your official mortgage application as long as the information you've given them is correct and can be validated. We explain everything you need to know about securing your DIP below.
Once we've secured the DIP, we'll start compiling your official application. We'll send you an Introduction Pack and a Key Facts Illustration (KFI) which will include a list of the documents we need to send to the lender. Your adviser will go through the Introduction Pack and KFI with you before we send them. You'll then send us your documents so we can check them while we process and underwrite your mortgage application inhouse, before submitting it to the lender on your behalf.
---
3Assessment and Affordability Checks
After we've submitted your mortgage application, the lender will underwrite your application further. You'll need lots of documents to support your application, like payslips, bank statements, accounts, etc. The lender may also require additional documents throughout the process. There can be a lot of back and forth at this stage, which is why we liaise with the lender on your behalf. We'll also deliver regular updates on the progress of your application so you're always aware of how it's going.
Lenders usually perform what is known as a "stress test" or affordability assessment. Essentially, they look at your net disposable income, i.e. your net monthly pay, to see if you could still afford the monthly payments should interest rates rise – even if you're on a fixed rate. This is in place to protect both you and the lender, should the Bank of England increase interest rates significantly.
---
4Valuation
The lender will arrange for a surveyor to carry out a valuation of the property you want to buy to assess its value and suitability as security for the mortgage. This valuation is for the benefit of the lender, not the buyer.
Every now and then a property requires repairs, or the price being asked for is too high. In these circumstances, it's sometimes possible to renegotiate with the vendor. Generally, lenders look at the size and condition compared to similar properties that were sold recently in the local area, but the valuation process will differ between lenders.
You pay for the valuation when we submit the full application to the lender – not when securing a DIP. Your mortgage adviser will explain this to you beforehand, so you won't be shocked by any surprise fees.
---
5Offer
Once you've passed the initial affordability checks and the lender has valued the property, your lender will send you a legally binding mortgage offer. If you haven't chosen for any product/arrangement fee to be added to the mortgage or, if you haven't paid this on application already, you'll be required to pay it now. Some lenders may just deduct product/arrangement fees from the mortgage money they send to your solicitor. Your mortgage adviser will go through all of this with you well in advance.
Sometimes, you're given at least 7 days to decide whether you want to accept the mortgage offer, but many lenders skip this step. They assume that, if you use that mortgage to complete on the purchase, then you've accepted their mortgage offer. You can cancel your mortgage application at any point up until you exchange contracts, at which time you're legally bound to following through to the last stage – completion. Be aware you may lose money if you cancel; the amount will depend on how far through the application process you are, e.g. if you've paid a valuation fee and the surveyor has already visited the property, or you've already paid some legal fees before deciding to stop the process.
---
6Completion
Once you've accepted the mortgage offer from your lender, there are only 2 major steps left. Signing contracts and the transference of your deposit money. Your solicitor will contact you to arrange a date to sign contacts and confirm the transference of your deposit.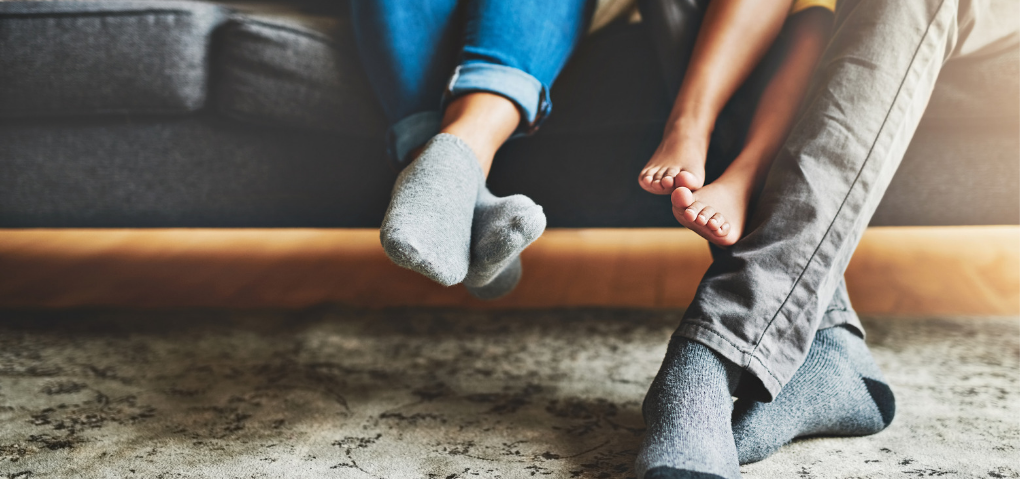 What's a Decision in Principle?
Also known as a "mortgage in principle" or Agreement in Principle (AIP), the DIP is an agreement from a mortgage lender that they'll lend you a certain amount of money, on the condition that the information given to them is accurate. We give them information on your address history, your earnings and your credit commitments. This enables them to do a quick credit search and to credit score your potential application. They also have an underwriter vet this initial application. Then they'll either accept or decline based on your information and their findings.
A DIP is not something to enter into lightly. The lender will carry out credit checks that leave either a soft or hard footprint. A soft footprint won't affect your credit score with other lenders, but multiple hard footprints can. This can have a negative impact on the mortgage deals available to you. It's therefore important to speak to a mortgage adviser who can explain all of this to you in more detail, rather than applying for a DIP yourself.
About Mortgage Requirements
As mortgages tend not to cover 100% of the purchase price, you'll need to pay a deposit on the house to cover the difference between the mortgage amount and the purchase price. A lender will want you to pay no less than 5% of the property price up front, but deposits of 10% or more are common.
Your lender needs certain documentation from you to carry out the assessment stage of your mortgage application. They need to verify who you are and whether you can afford to repay your mortgage based on your net earnings and financial commitments. You must therefore provide evidence of your identity, income and finances.
Documents you may need to provide to support your mortgage application are:
Proof of ID, e.g. a passport or driving (provisional) license
Proof of address, e.g. utility bills
Proof of earnings, e.g. payslips
Proof of income and out goings, e.g. bank statements
Your lender needs to verify that you'll always be able to make your mortgage payment, e.g. you take out a variable interest rate mortgage and rates increase. Can you afford the new repayments?
The lender will run financial checks and likely review the following areas:
Employment
Salary and other income
Expenses
Outstanding credit commitments, loans and direct debits
Any debts or defaults
Any other financial commitments, such as childcare costs or school fees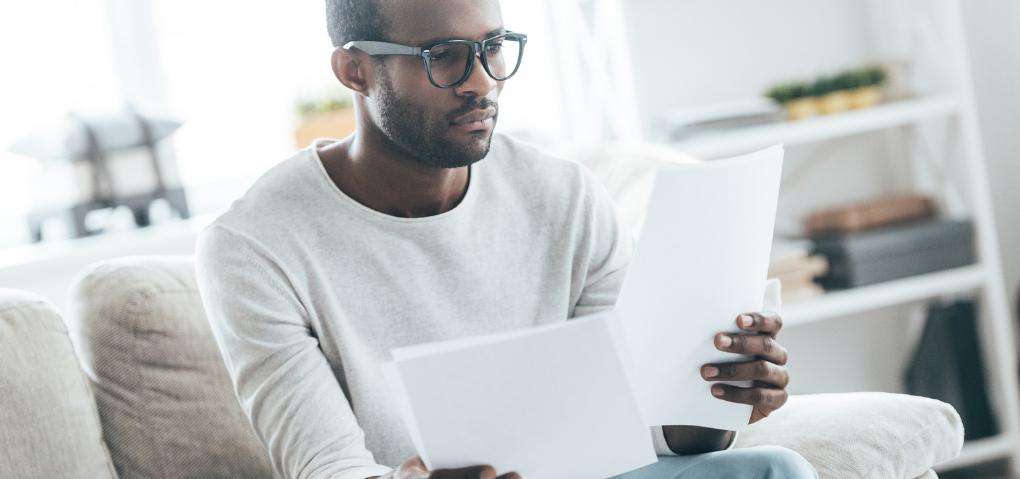 How Long Does a Mortgage Application Take?
The timeframe for a mortgage application varies from person to person. How long it takes to get a mortgage depends on your unique situation as well as the speed of the lender. Your mortgage could easily be ready in 2 weeks, but this isn't always possible. You may have a complex situation which requires a lot of back and forth with the lender, or there may be issues with your mortgage application, such as those raised on a valuation. A good reference point is about 4 weeks. Your adviser will give you a more accurate idea of the timeline you're looking at once they start the process.
When you ask John Charcol for independent mortgage advice, we take all the hassle and stress out of choosing and arranging your mortgage. We not only source the best mortgage for your situation from over 90 lenders, but our helpful UK mortgage advice team manages the entire process for you. From application to successful completion.
This means that we can retain more control over the application process and keep you updated at every step. Your solicitor will manage the legal aspects of either a property purchase or a remortgage. They'll be heavily involved once the mortgage offer is released and the money starts being prepared and made ready for completion – we'll still be here to assist you and answer any questions you may have.