Background image
The original independent mortgage broker
John Charcol is the original independent mortgage broker in the UK. We have over 45 years' experience in finding the best mortgage rates for every type of buyer.
Whether you're investing in property or looking to buy your first home, our mortgage advisers can help. Our expert, independent mortgage advice will make buying your property easy.
Excellent
4.85 Average rating

As featured in:
Why Choose John Charcol Mortgage Brokers?
We Take Care of Everything
With over 45 years of service, we've seen it all. We can save you money, time and make buying your property easy.
We're Highly Recommended
We have over 1,500 5* reviews on reviews.co.uk, so you can feel confident that your mortgage is in the right hands.
We Give Personal, Expert Advice
We work around your schedule to help you arrange a mortgage that suits your circumstances, no matter how complex.
How Can an Independent Mortgage Adviser Help?
Your mortgage adviser will learn about your situation and explain your mortgage options before making a product recommendation. We're a whole of market mortgage broker which means we're not tied to any lenders; we look at products from across the entire market to find the best deal for you. Once you're happy with your recommendation, we'll pass you over to your client relationship manager who'll manage the rest of the mortgage process for you.
Unlike other UK mortgage brokers, finding and arranging the best mortgage for your circumstances isn't all John Charcol do. We help you through your entire property-buying journey. Our team can find you conveyancers, insurance and protection cover. We can also help you move into your new home and set up things like utilities and Council Tax.
Ready to get started? Contact us today for the best independent mortgage advice.
We work with more than 120 mortgage lenders, including:
Your mortgage will affect the profit potential of your buy-to-let investment. Use our free and easy best buy tool to compare current mortgage rates.
Nearing the end of your fixed term? Or maybe it's just time for a better rate? See what mortgages are on the market right now.
Let us take care of everything: the mortgage, the application, conveyancing, insurance, protection, removals, utilities. Make your move easy.
It doesn't need to be complicated. We'll guide you through, right up to the day you move in. Take your first step towards homeownership now.
Specific requirements? Need your portfolio packaged? We're specialists in commercial mortgages.
It doesn't matter how complex your case is. We're experts. See how we can help.
The kind of specialist mortgage you need will depend on your unique situation. We're experts in a range of specialist mortgages: commercial, self-employed, expat, bridging, offset, second charge and more. We understand what you need. Ask us about your options.
What Our Customers Say
John Charcol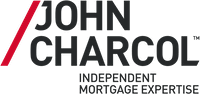 0330 057 5173
£
Cutlers Exchange, 123 HoundsditchLondonEC3A 7BU
Excellent
John

We are very grateful to Harry Limburn and Emily Gould for their assistance over the last few weeks in procuring our bridging loan. The works to our house are now underway. Efficient, friendly, encouraging, thoughtful …… we could go on but you get the gist! Based on the was that they looked after us I would thoroughly recommend John Charcol to anyone.

Posted

Anonymous

Friendly, competitive, flexible, and made the whole process easy to navigate! Damien worked tirelessly to find us the best rate and terms for a mortgage suited to our needs, and made sure we had very regular updates on the progress of our application from start to finish.

Posted

Laura

Damien was brilliantly helpful and made the whole process stress free. Excellent service.

Posted

Christopher

Gracias a todos puntualmente

Posted

Anonymous

I had a complex mortgage requirement that I couldn't get ant other broker to help with Shaahid picked it up and managed to get a lender that could get us the finance we needed Absolutely now way this would have happened without his help

Posted

Sophie

Steven was really helpful throughout the whole process. Always available to discuss any queries I may have and explain everything in an appropriate way. I would wholly recommend his services.

Posted

Anonymous

Recently contacted Andrew Ireland from John Charcol to help with remortgaging my daughters property and changing details of ownership. From the beginning, he was extremely helpful, professional and informed us of the ongoing process. Any queries were promptly answered and the whole experience was a positive one. I would definately recommend Mr Ireland and will use him again, if required.

Posted

Michael

competent salespeople make concessions to people very satisfied with their work

Posted

Ben

I just completed on my first property and am immensely satisfied to have had Jon Charcol as my broker. Katie Thomas and Maisie Reeves looked after my mortgage application, and I'm very grateful to them for the service they provided. Katie was able to clearly articulate the complicated world of mortgages to me when it was wholly new and unclear. Her advice I trusted, and this is invaluable as a first time buyer. Maisie dealt with my application during the closing stages and was very personable in her communication and interaction with the agents and solicitors. This was also greatly appreciated. One area for development would be a little more communication with the client in relation to expected timescales for the mortgage offer. That said, I'm still highly satisfied with the services provided, and will remain a client in the future. Thank you both!

Posted

Dr

We dealt with Darren and Holly for a bridging loan. They were both very helpful and made the application straight forward. Barclays Bank delayed the completion of the transaction and we have been told that is usual for Barclays! However the persistence of the John Charcol team saw it through successfully. We would recommend John Charcol to anyone who wants a bridging loan. Anna and Dick Horsnell

Posted
Award-Winning Mortgage Experts
John Charcol have been providing mortgage advice for a long time. We stand at the forefront of the UK mortgage industry and have won many awards for our hard work and contributions. We set the benchmark for excellent service as one of the best mortgage brokers in the UK.
Mortgage Resources
We've got guides on everything - from remortgaging to tax on rental income. Find the information you need right here.
Look at mortgage rates on the market right now with our free comparison tools.