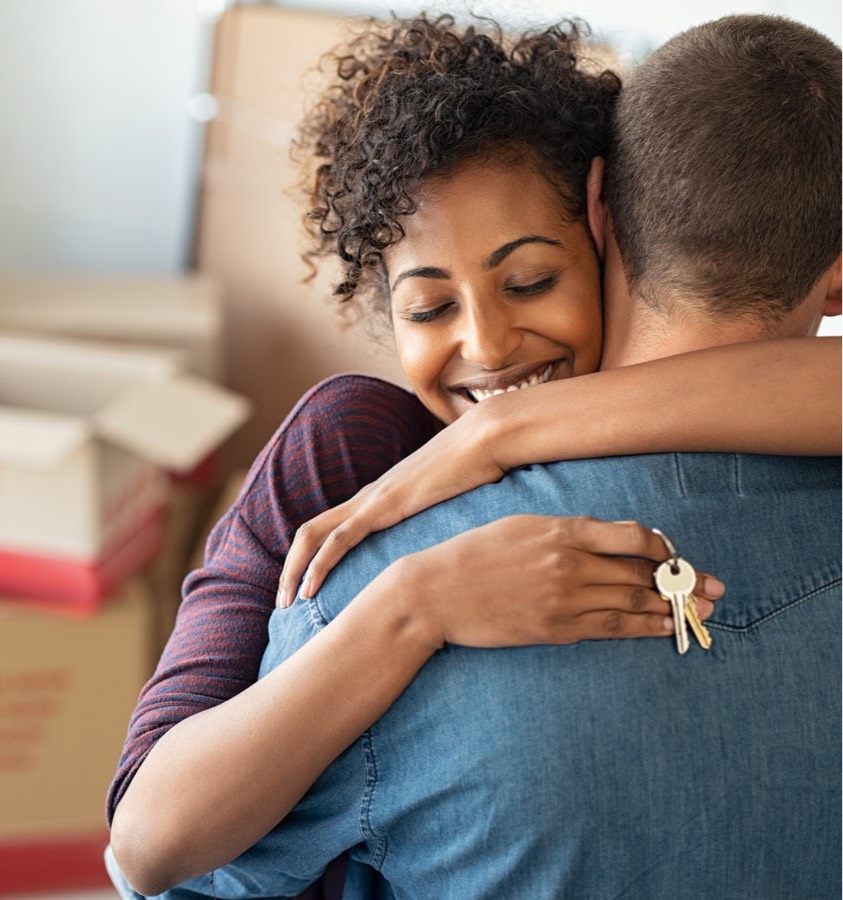 The original independent mortgage broker
The original independent mortgage broker
John Charcol is the original independent mortgage broker. We have over 40 years' experience in finding the best mortgage rates for every type of buyer.
Whether you're investing in property or looking to buy your first home, we can help. Our expert, independent mortgage advice will make buying your home or property investment easy.
Excellent
4.85 Average rating

Why Choose John Charcol Mortgage Brokers?
We Take Care of Everything
With over 45 years of service, we've seen it all. We can save you money, time and make buying your property easy.
We're Highly Recommended
We have over 1,500 5* reviews on reviews.co.uk, so you can feel confident that your mortgage is in the right hands.
We Give Personal, Expert Advice
We work around your schedule to help you arrange a mortgage that suits your circumstances, no matter how complex.
How Can An Independent Mortgage Adviser Help?
Your dedicated adviser will learn about your situation and needs before narrowing down your mortgage options. Once you're happy with our mortgage recommendation, we'll pass you over to your dedicated client relationship manager who'll manage the rest of the mortgage process for you.
Unlike other brokers, arranging your mortgage isn't all John Charcol do. We help you through your entire property-buying journey. Our teams can find you conveyancers, insurance and protection cover. We can also help you move into your new home and set up things like utilities and Council Tax. Ready to get started? Contact us.
We work with more than 120 mortgage lenders, including:






Buy-to-Let
Your mortgage will affect the profit potential of your buy-to-let investment. Use our free and easy best buy tool to compare current mortgage rates.
Learn More
Remortgage
Nearing the end of your fixed term? Or maybe it's just time for a better rate? See what mortgages are on the market right now.
Moving House
Let us take care of everything: the mortgage, the application, conveyancing, insurance, protection, removals, utilities. Make your move easy.
First-Time Buyer
It doesn't need to be complicated. We'll guide you through, right up to the day you move in. Take your first step towards homeownership now.
Commercial Mortgages
Specific requirements? Need your portfolio packaged? We're specialists in commercial mortgages.
Self-Employed Mortgages
How will being self-employed affect your mortgage? Ask us. We'll explain everything.
Expat Mortgages
It doesn't matter how complex your case is. We're experts. See how we can help.
The kind of specialist mortgage you need will depend on your unique situation. We're experts in a range of specialist mortgages: commercial, self-employed, expat, bridging, offset, second charge and more. We understand what you need. Ask us about your options.
What Our Customers Say
John Charcol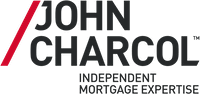 0330 057 5173
£
Cutlers Exchange, 123 HoundsditchLondonEC3A 7BU
Excellent
Ian

I dealt with Kathryn Toomer who arranged my mortgage. My case wasn't completely straightforward but Kat worked really hard to secure me an excellent deal with a high street bank and stuck with it over a protracted sale and purchase process. I cant recommend highly enoough.

Posted

Adam

Scott Barron was fantastic start to finish. Him and his team couldn't do enough for us. Would definitely recommend to a friend. Thank you Scott!

Posted

Simon

Randeep Sodhi was first class. Got us a very good deal with HSBC. Worked extremely hard to get it whilst holding some other offers in the background as a reserve. Many thanks Simon

Posted

Sevda

Scott & Louise did an excellent job to get my mortgage to completion, I will come back to them in the future. Thanks again.

Posted

Liz

By giving us measured, sensible advice. By keeping in touch regularly and responding quickly to any questions. Our adviser was Lawrence Bolarinwa and he was a delight to work with.

Posted

Mike

I have gone John Charcol several times now and on each occasion I have received a first class service and they have found the best deals for me.

Posted

Nathaniel

David Pudney was simply fantastic to deal with on our remortgage. He found us the perfect product for our circumstances and ensured we had a smooth transition from deciding which lender to use and then obtaining the initial offer right through to completion. Cannot recommend him highly enough for any of your mortgage needs. We will definitely be returning to David when we require assistance again.

Posted

Andrew

Second experience of dealing with Scott Barron at John Charcol and again a good one. Scott was indispensable in finding a mortgage to suit specific and complex circumstances, then well supported by Louise Cheatle in seeing it through to completion. I would happily use them again and am clear on the value added by brokerages when seeking a good value mortgage.

Posted

Hisham

It has been an abslout peace of mind to deal with John Charcol and Harris Zubair in specific. He has helped myself and my wife to get the best mortgage deal as first time buyers and been there for us for every questions and documents we needed through out the process. Harris even helped to get us a great interest rate for the mortgage from our first offer and we really happy and would recommed to anyone with or without selfemployed to use there/his service. We would we be definatly using them for future purchases of property.

Posted

Hayley

John Charcol, more specifically Daniel Dordan-Pike and Reanne Monteith, provided my boyfriend and I with the best customer service we have ever received in our lives. We stumbled across John Charcoal from a Google search after we had multiple mortgage brokers tell us that my boyfriend was too much of a complicated applicant due to him being self-employed and not being able to work most of 2020 due to Covid, this on top of the fact we were first time buyers! I submitted a website enquiry late one night and the very next morning, Daniel gave me a call to discuss our case. This phone call was the most amazing first contact and Daniel explained the whole mortgage process so well and clear that I felt like I way buying nothing more than a loaf of bread from the local shop, he just made everything seem so easy and straightforward. Within a matter of days, Daniel provided us with a number of lenders that he confidently felt would accept us (even as complicated applicants). Within 2 weeks, I believe our mortgage application was submitted and it was now in the lenders hands but at no point were we left in the lerch - Daniel was in constant contact with us giving us updates on how the application was going from the lenders. Sadly, the first lender did come back and say no but Daniel was fantastic and straight away raised an appeal to have our application re-evaluated as he truly believed there was nothing for them to say no to. As well as having the appeal running, Daniel also completed a second application with our next lender of choice to ensure that no time would be lost during this stage. Luckily for us, Daniel's appeal to our first lender of choice went through and we had a mortgage offer within about 1 month of our first contact with John Charcol. Daniel was so incredible and efficient that it made us feel so secure during the entire mortgage application process. After we signed our Mortgage Deed, we were then assigned a case handler (Reanne) to help ensure that everything from then to the point of exchange went smoothly. Reanne rang me to introduce herself and once again I immediately felt secure with John Charcol by our side. Unfortunately, our solicitors were probably some of the worst you could imagine but during our entire battle with our Solicitors, Reanne was there every step of the way pushing things forward and just going above and beyond her duty to help us. Even 5 months after our mortgage application had been approved and we had paid for John Charcol's services, Reanne was still on hand helping us get through the process. She was in constant contact checking in on things, liaising with our lenders, chasing our solicitors and at one point even became our IT guru when our solicitors messed up some of our documents. Reanne was the most helpful, responsive and efficient person we have ever come across and the service Reanne provided us was nothing short of perfection. We have been in contact with a number of other employees at John Charcol (Sam Walker, Fiona Allan, Katherine Hollyoake are a few names off the top of my head) and every single one of them have been fantastic and provide us with the highest possible level of service! I am so grateful for Daniel and Reanne and I will recommend them to anyone I possibly can because their help and service has been impeccable and without them, I truly believe we would not be moving into our property! If you are looking for the best mortgage brokers, then John Charcol are the answer!

Posted
Award-Winning Mortgage Experts
John Charcol have been providing mortgage advice for a long time. We stand at the forefront of the mortgage industry and have won many awards for our hard work and contributions. We set the benchmark for excellent service.
Mortgage Resources
Mortgage Guides
We've got guides on everything - from remortgaging to tax on rental income. Find the information you need right here.
Compare Mortgage Rates
Look at mortgage rates on the market right now with our free comparison tools.