Background image
The original independent mortgage broker
John Charcol is the original independent mortgage broker in the UK. We have over 45 years' experience in finding the best mortgage rates for every type of buyer.
Whether you're investing in property or looking to buy your first home, our mortgage advisers can help. Our expert, independent mortgage advice will make buying your property easy.
Excellent
4.85 Average rating

Why Choose John Charcol Mortgage Brokers?
We Take Care of Everything
With over 45 years of service, we've seen it all. We can save you money, time and make buying your property easy.
We're Highly Recommended
We have over 1,500 5* reviews on reviews.co.uk, so you can feel confident that your mortgage is in the right hands.
We Give Personal, Expert Advice
We work around your schedule to help you arrange a mortgage that suits your circumstances, no matter how complex.
How Can an Independent Mortgage Adviser Help?
Your mortgage adviser will learn about your situation and explain your mortgage options before making a product recommendation. We're a whole of market mortgage broker which means we're not tied to any lenders; we look at products from across the entire market to find the best deal for you. Once you're happy with your recommendation, we'll pass you over to your client relationship manager who'll manage the rest of the mortgage process for you.
Unlike other UK mortgage brokers, finding and arranging the best mortgage for your circumstances isn't all John Charcol do. We help you through your entire property-buying journey. Our team can find you conveyancers, insurance and protection cover. We can also help you move into your new home and set up things like utilities and Council Tax.
Ready to get started? Contact us today for the best independent mortgage advice.
We work with more than 120 mortgage lenders, including:





Buy-to-Let
Your mortgage will affect the profit potential of your buy-to-let investment. Use our free and easy best buy tool to compare current mortgage rates.
Remortgage
Nearing the end of your fixed term? Or maybe it's just time for a better rate? See what mortgages are on the market right now.
Moving House
Let us take care of everything: the mortgage, the application, conveyancing, insurance, protection, removals, utilities. Make your move easy.
First-Time Buyer
It doesn't need to be complicated. We'll guide you through, right up to the day you move in. Take your first step towards homeownership now.
Commercial Mortgages
Specific requirements? Need your portfolio packaged? We're specialists in commercial mortgages.
Self-Employed Mortgages
How will being self-employed affect your mortgage? Ask us. We'll explain everything.
Expat Mortgages
It doesn't matter how complex your case is. We're experts. See how we can help.
The kind of specialist mortgage you need will depend on your unique situation. We're experts in a range of specialist mortgages: commercial, self-employed, expat, bridging, offset, second charge and more. We understand what you need. Ask us about your options.
What Our Customers Say
John Charcol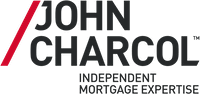 0330 057 5173
£
Cutlers Exchange, 123 HoundsditchLondonEC3A 7BU
Excellent
Karen

Emily and Nick have been incredible. Both delivered an outstanding service. Great communication and everything was done in a timely manner. Look forward to working with you both again in the near future.

Posted

Anonymous

Randeep Sodhi provided an excellent service; he was consultative, helpful and matched us with a financial product which met our needs. He kept us informed with regular updates, thereby minimising any concerns, which we are very grateful for. Very professional - 5 stars - would highly recommend.

Posted

Barry

Emily Gould and Tiara Hardy are the 'Dream Team' when it comes to second charge mortgage finance. I had the fortune of being referred to them, and they sorted two separate cases on different properties within one year. Tiara ensured the cases were fully understood and researched, with the best products sourced; Emily then kicks in with ensuring that the case runs smoothly to completion. Neither case was straightforward, but all obstacles were overcome. It was clear both times that Tiara and Emily both have good relationships with the relevant lenders, which always made the difference. Emails returned on time, phone calls made when necessary; job done. I would recommend John Charcol, and particularly Emily Gould and Tiara Hardy, without hesitation. Thanks guys, both times round. You're both a credit to John Charcol.

Posted

Christopher

Tiara Hardy and Emily Gould have been fantastic every step of the way in arranging specialist finance for my latest renovation project. Having been a mortgage broker myself for many years I know good service when I see it. In particular, Emily supported the whole case through to completion even working the case on her days off which is above and beyond so a massive thanks needs to go to her for that. Best wishes for Christmas to all the team and looking forward to more future projects together.

Posted

David

Andrew Ireland at John Charcol was fantastic. Our circumstances meant that getting a mortgage wasn't straightforward but Andrew listened to our needs and advised us on the best way forward. There was a significant issue with the lender and their valuer going around in circles but Andrew's persistence meant that the issue was resolved and we were able to move forward. If we had being doing this ourselves the purchase would almost certainly have fallen through. Very, very highly recommended.

Posted

Silvia

Top professionals I have to say, trustable and reliable. My case was dealt by Scott Barron and Louise Cheatle (was Toni Walker before Louise Cheatle) My entire year is almost dealing with three small purchases, with one purchase failed within ten days. It's all nightmare that i wake up in the morning I know I have to deal with estate agents, lenders and solicitors like a full time job, especially solicitors because most of them create issues on purpose My case with them I have a crazy lender, got my mortgage application into four months and a half. The crazy people will never create one problem, but a series problems, then all consequences came to me one by one. Scott has showed enough patience and professionalism to bring everything back on track once and once again. I was actually thinking if my case was not with him, should fail at early stage. I should say BIG THANK YOU

Posted

Andy

We dealt with Andrew Ireland at John Charcol. He was truly outstanding. Our case was complex, involving refinancing on two properties. Andrew gave really clear guidance on our options from the start and then kept on our case with the lenders and the legal teams throughout. We tried several brokers while seeking advice on our refinancing needs. John Charcol and Andrew Ireland were the best by a mile. None of the other brokers gave such clear guidance at the beginning and, in their rush to say they could help, the others failed to factor in key information which was crucial to the lenders who would lend in our circumstances.

Posted

Mr &

My husband and I couldn't recommend John Charcol enough to our family and friends! The service we have received has been outstanding. We wanted to say a massive thankyou to Scott, Fiona and Chantelle in assisting us with our house move. They have gone above and beyond with helping us over the past 13 months, and guided us through all the obstacles that were thrown our way during the pandemic and chains collapsing. They took all the stress away from us and made the whole process run as smoothly as possible.

Posted

Sharif

Gets the job done, good channels of communication! Completed my case swiftly and effectively.

Posted

Chowdhury

My wife and I had a wonderful experience working with Randeep Sodhi of John Charcol for our investment property mortgage loan. From beginning to end he was very informative, extremely thorough and attentive to our financial needs, thus making sure that we were getting the best deal possible. He is one of the most knowledgeable, honest professional mortgage advisor we have ever worked with. He kept us advised every step of the mortgage process, explaining the reason for every obscure document requested from us. His manner was always friendly and he was always available to our every question we had. We highly recommend Randeep Sodhi and his company to our friends. We will certainly use him in future. He is remarkable and a five star advisor.

Posted
Award-Winning Mortgage Experts
John Charcol have been providing mortgage advice for a long time. We stand at the forefront of the UK mortgage industry and have won many awards for our hard work and contributions. We set the benchmark for excellent service as one of the best mortgage brokers in the UK.
Mortgage Resources
Mortgage Guides
We've got guides on everything - from remortgaging to tax on rental income. Find the information you need right here.
Compare Mortgage Rates
Look at mortgage rates on the market right now with our free comparison tools.