Taking out a mortgage is a big deal – but it's also how most people buy their first home. It doesn't need to be overwhelming when it's actually pretty straightforward. We explain how it all works in this guide.
What to Expect When Buying Your First Home
Buying your first property should be exciting – it's the place you'll call home and where you'll start a new life. That's why we've written this First-Time Buyer's Guide: to explain everything you need to know about purchasing a property so you can embark on your house-hunting mission with confidence and can concentrate on what it's really all about – finding your first home.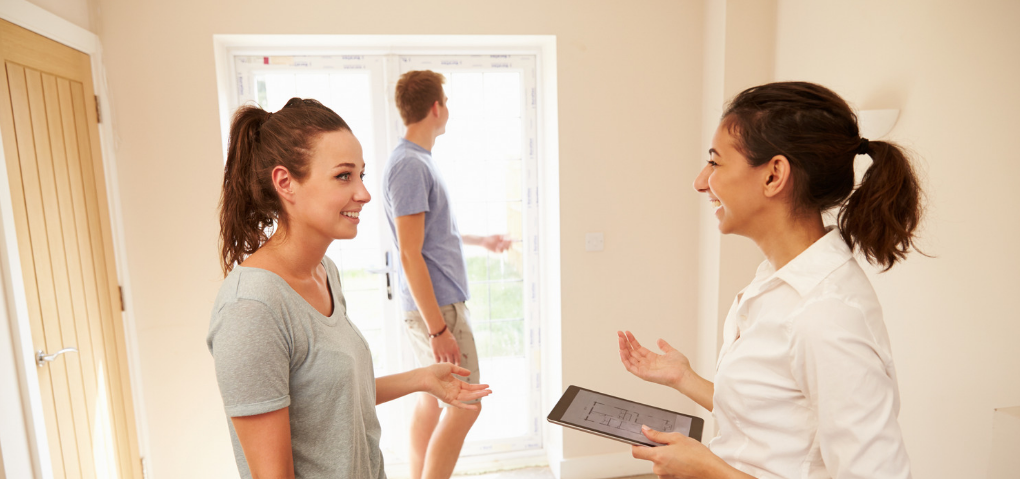 What Is the Definition of a First-Time Buyer?
To qualify as a first-time buyer, you must have never acquired a major interest in a residential property or an equivalent interest in land situated anywhere in the world.
Why does it matter if you're a first-time buyer? Because first-time buyers currently receive coveted Stamp Duty relief and are eligible for certain schemes. These benefits can make a real difference to the costs you face when buying a home – but obviously, not everyone qualifies as a first-time buyer.
It doesn't matter whether you purchased the property alone or with others – if you purchased the property with other people then you all need to meet the first-time buyer criteria.
You won't qualify as a first-time buyer if:
You previously inherited or were given a property as a gift
You previously acquired a property through a financial institution on behalf of a person under an alternative finance scheme
You were added to the title deeds of a property someone else purchased
However, you may still qualify if:
You previously acquired a property as a trustee, unless you're also a beneficiary of the trust
You own or previously owned non-residential or mixed-use property, but only if the property does or didn't include dwelling
The interest you acquired was the grant or assignment of a lease with less than 21 years to run
Taking Out a Mortgage
Buying a home is the most expensive purchase you'll ever make, but people do it all the time. How? They take out a mortgage.
A mortgage is a big loan. You borrow money from a lender to buy a property. Eventually, you pay back the loan with interest. This typically happens over time via regular payments – otherwise known as a traditional repayment mortgage – or in one big hit after many years – normally called an interest-only.
You have to put down a deposit when you take out a mortgage. The deposit is a percentage – a minimum of 5% - of the value of the property you want to buy. The mortgage amount makes up the remainder, up to 95% of the property's value; this is the loan-to-value or LTV.
A mortgage is a type of secured loan, which means it's secured against the property you buy. The lender's interest in the property is noted with the title deeds at Land Registry. This gives them the ability to repossess the property if you can't maintain the payments. You could also lose your deposit, depending on the sale price at the time of repossession.
Monthly Payments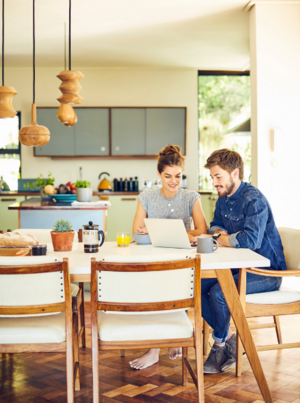 Paying your mortgage each month isn't really that different from paying rent, only instead of sending your money to a landlord, you give it to a mortgage lender. Whether you opt for a repayment or interest-only mortgage will determine what your monthly payments are made up of.
Repayment Mortgage
The most common type of mortgage is a repayment mortgage, this is where you pay back a bit of your mortgage debt each month with some interest. The part that goes towards paying your outstanding mortgage debt is called a "capital payment". If you meet your repayments throughout the term of your mortgage – which is normally 25 - 30 years but can be any almost any term you want - then you'll pay back the full amount of money you borrowed plus all the interest charged during the term of the mortgage. It's only after you make your final payment that you'll own 100% of the equity in your property – this is when the lender no longer has any rights because you've paid everything you owe and now it's all yours. The maximum LTV available for a repayment mortgage is 95%.
Interest-Only Mortgage
There's another type of mortgage called an interest-only mortgage. Like a repayment mortgage, an interest-only mortgage can be almost any term you want, however the maximum LTV currently available is 75%, not 95%. This is one of the reasons interest-only mortgages are less common among first-time buyers - who usually require a high LTV - but they're still an option if you find they suit you better.
As the term "interest-only" suggests, you only make monthly payments on the interest being charged. No payments go towards reducing your mortgage balance. Your actual loan debt, which you used to buy your home, remains the same until the end of your mortgage term. That's when you have to pay it all back in one go. This is another reason why interest-only mortgages are less popular among first-time buyers: you must have the means to repay your mortgage at the end of the term and be able to provide evidence that your plans will be enough to clear the outstanding balance at that time.
You can find out more about the different types of mortgages, interest rates and repayment vehicles in our guide: Mortgage Types Explained.
Interest
Interest rates are how banks and building societies make money. They charge you for borrowing money because that's the service they're providing you with. The amount you pay in interest is calculated by applying your interest rate – expressed as a percentage – to your outstanding loan amount. You pay your interest each month, usually alongside your capital payment. There are different types of mortgage interest rates: fixed, tracker, variable, etc. You can learn about these in our guide on mortgage types.
A fixed rate repayment mortgage is often a popular choice for first-time buyers. With this kind of mortgage, your total monthly payment is made up of 2 elements – interest and capital. In the beginning the total monthly payment is mostly interest as the mortgage balance is at its highest – and the interest is worked out on the total amount of outstanding debt.
However, your total monthly payment also includes a capital payment towards the mortgage balance, so each month your mortgage balance – or overall debt – reduces. As your monthly payment to the lender does not change, the amount that you pay in interest falls slightly and the amount towards your mortgage balance continues to increase for the duration of the fixed rate period.
Term of Your Mortgage
Your mortgage term is the period over which you pay your mortgage. It's typically 25 - 30 years but varies on a case-by-case basis. The length of time you agree on will affect your monthly payments as well as the total amount you pay in interest, so it's important to work out your monthly budget before making any final decisions. It'll give you a better idea of the term you're realistically looking at, based on the repayments you can afford. The shorter the term, the less you pay overall - but the higher your monthly payments.
Deposits for First-Time Buyers
You have to save up for a deposit if you want to take out a mortgage. First-time buyer deposits are typically 5% - 15% of the total market value of the property but can be more.
The amount you're able to put down in deposit helps determine how big of a mortgage you'll need. The bigger your deposit, the less you need to borrow from the lender and the less you'll have to pay in interest. Larger deposits usually give you access to more competitive mortgage rates because they result in a lower LTV, which gives the lender more security so they can consider charging a lower rate of interest. Read more about deposits in our Deposit Guide.
There are some mortgages where the buyer doesn't have to put down any deposit; these have sometimes been called 100% mortgages. The name is misleading as your parent or other relative still has to provide something in place of a deposit, like cash savings or the equity in their own home. If this sounds like something you'd like to consider, then call us on 0330 433 2927and speak to an adviser who'll explain your options in more detail.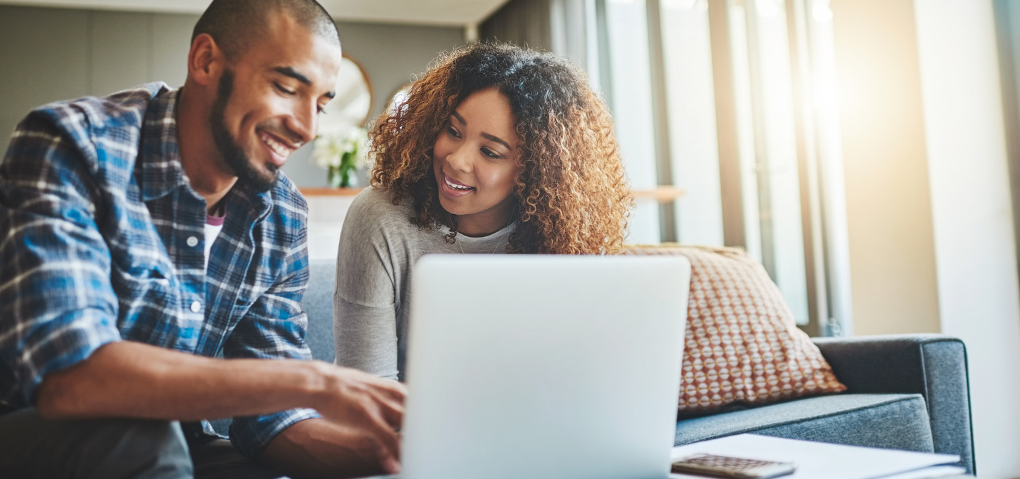 First-Time Home Buyer Benefits
Whenever you hear about first-time buyers, they're usually at the centre of some big scary story about how they're struggling to get on the property ladder. Property values – and therefore deposits - have increased, so there's no debate that buying a home is more expensive than it used to be.
However, there are actually some nice benefits to being a first-time buyer.
Stamp Duty Exemption
Stamp Duty is the tax paid on residential property purchases. As a first-time buyer, you typically pay less Stamp Duty than everyone else. The amount you'll pay ultimately depends on the value of the property you're purchasing.
On Properties up to £300,000
You'll pay £0 Stamp Duty Tax.
On Properties up to £500,000
You'll pay 5% Stamp Duty on a property worth over £300,000. The 5% will only be payable on the amount from £300,001 - £500,000, unless you're buying a shared ownership property. In this case, you won't pay any Stamp Duty on a shared ownership property worth up to £500,000.
Over £500,000
If you're buying your first home and it's worth more than £500,000, you won't receive any Stamp Duty relief. It doesn't matter whether you take part in a shared ownership scheme or not - you'll pay Stamp Duty at the standard rate. We explain how the different rates work in more detail in our Stamp Duty guide.
---
Help in Raising a Deposit
There are 2 government schemes which offer support in building up a deposit. There are the Help to Buy: ISA and Lifetime ISA. They're both a type of savings account where you store money you want to put towards your deposit. This isn't all they're useful for though. With ISAs, the government gives you a bonus that's a percentage of the amount you contribute to the account. The bonus isn't a loan - you don't have to pay it back.
Help to Buy: ISA (No Longer Available)
The Help to Buy: ISA is only available to first-time buyers purchasing a property worth up to £250,000, or £450,000 in London. You put up to £200 into a savings account each month and the government adds a 25% bonus. You can receive a maximum bonus of £3,000 towards your deposit.
You can no longer apply for a Help to Buy: ISA as the scheme is now closed to new applicants. The deadline for new applications was the 30.11.19. However, if you took out a Help to Buy: ISA before the 30.11.19, you can continue putting up to £200 per month into your ISA until November 2029 and will still be able to claim the government bonus to use towards the purchase of your first property. You must claim your bonus by 01.12.2030.
Lifetime ISA
You can take out a Lifetime ISA if you're 18 - 39 years old and you're either a first-time buyer or saving for retirement. It's like a Help to Buy: ISA, except that it's also used by people saving for retirement and you can only use your savings to buy a property that's worth up to £450,000. You can save up to £4,000 a year and the government will add a 25% bonus, i.e. a maximum of £1,000 a year.
The maximum contribution you can receive from the government is £32,000, but this would only be possible if you took out the ISA at 18 and continued to put in the maximum of £4,000 each year until you're 50 years old.
---
Help with Low Deposit
There are also 2 types of government scheme aimed at helping people with small deposits. These are the Help to Buy: Equity Loan and Shared Ownership.
Help to Buy Equity Loan Scheme
This Help to Buy scheme is offered to people who want to buy a new build property and are either previous homeowners – who don't own a property now – or first-time buyers. You can borrow up to 20% of the property's value in England and Wales and 15% in Scotland. This means that, if you need a 25% deposit, you must only save 5%. The equity loan would cover the remainder of the deposit.
Shared Ownership
Shared ownership is where you part-buy and part-rent a home from a housing association. It's only available to first-time buyers or previous homeowners. As you're only buying a portion that is often less than 50% of the purchase price, you take out a much smaller mortgage – which requires a proportionately smaller deposit than if you were buying the whole property. You can choose to gradually increase your share of the property until you own it outright by a process called "staircasing".
Additional Costs
There are some additional costs that come with buying a property for the first-time. It's best to be aware of these from the outset, that way you won't get any nasty surprises along the way. We've provided an easy to understand breakdown below.
Stamp Duty Tax
As we explained above, you'll only pay Stamp Duty as a first-time buyer if you're purchasing a property worth over £300,000 – and even then you'll still receive some relief, unless the property is worth over £500,000.
Valuation/Survey
Your mortgage lender will need to confirm the value of your property before they lend you money. While your mortgage application is being processed, the lender will arrange a valuation for lending purposes. Some lenders might not charge you for this, depending on the type of mortgage product you select.
You might need a survey in addition to a valuation for lending purposes. There are 2: a homebuyer report and a full structural survey.
Part of a homebuyer report includes a valuation, but the difference between a homebuyer report and valuation for lending purposes is that the surveyor also prepares a report for you on the state of the property. This report identifies any work that might be necessary both immediately and in the near future.
A full structural survey is much more detailed and is only really necessary if you plan on doing extensive work to the property, it was built before the 1900s, it's of unusual construction, or if you feel that there might be problems with the actual structure – e.g. if it's had underpinning due to subsidence in the past.
Legal/Conveyancing
It's unsurprising that there are a lot of laws and legal requirements involved in buying a house. You'll need a good conveyancer or solicitor to guide you through the minefield of contracts and ticks in boxes. Your conveyancer or solicitor will also represent you by liaising with the seller's solicitor, that way they can make sure everything is completed on schedule and your purchase goes smoothly. Conveyancing fees can vary quite a bit, so it's worth asking for several quotes if you want to keep the cost down. We can give you a free quote for conveyancing services with JC Legal.
Mortgage Broker Fee
A mortgage broker manages your entire mortgage application. At John Charcol, we not only guide you through the application process, fill out the paperwork and find the best rates for your needs and circumstances, we can help you move into your new home, set up service providers and more with our exclusive concierge service. Our purpose is to make buying your first home what it should be – enjoyable.
Removal Fees
You'll usually have to pay removal fees to transfer your possessions from your previous residence to your new one, so you may need to budget for this.
We can arrange removals for you with our convenient concierge service. It's one of the benefits that come with being a John Charcol customer. Did we mention we arrange it all for free?
Steps to Buying a House for the First Time
Now you know a bit more about what's involved in buying your first home, you're ready to learn about the process you'll go through.
1Speak with a Mortgage Broker
They'll help you establish how much you can potentially borrow and which type of mortgage would suit you. Your adviser will make a mortgage recommendation and, if you're happy to proceed, will go about securing your DIP (Decision in Principle). Your DIP is a promise from the lender that they'll grant you a mortgage for that amount, on the condition that the information you've given is correct.
2Find a Property
Once you know how much you can afford, you can start the property search. It's worth speaking to multiple estate agents as they'll have different listings. Remember to ask questions about the local areas and the condition of each property.
3Put in an Offer
When you've found your dream home, you'll want to make an offer. As you'll have secured your DIP at this stage, you'll be in a great position to put an offer on a property. Once your offer has been accepted, you can proceed with your application.
4Make a Full Mortgage Application
Your mortgage adviser will take you through the full mortgage application process. It's also during this period that the lender organises a mortgage valuation.
5Conveyancing
The solicitors/conveyancers will draw up contracts for the purchase and check everything is correct. They look for onerous clauses in the title deeds and check any leases for things that might cause problems in the future.
6Exchanging Contracts
Your solicitor and the seller's solicitor will now exchange contracts. You won't have paid for the property at this point, however you'll have legally agreed to buy it on a specified date. It's at this point that you hand over your deposit money.
7Completion
Completion takes place once you've exchanged contracts and paid for your new home in full. Money is transferred to the seller's solicitor and the keys are released to you.
The time it takes from that first, initial application to completion varies on a case-by-case basis.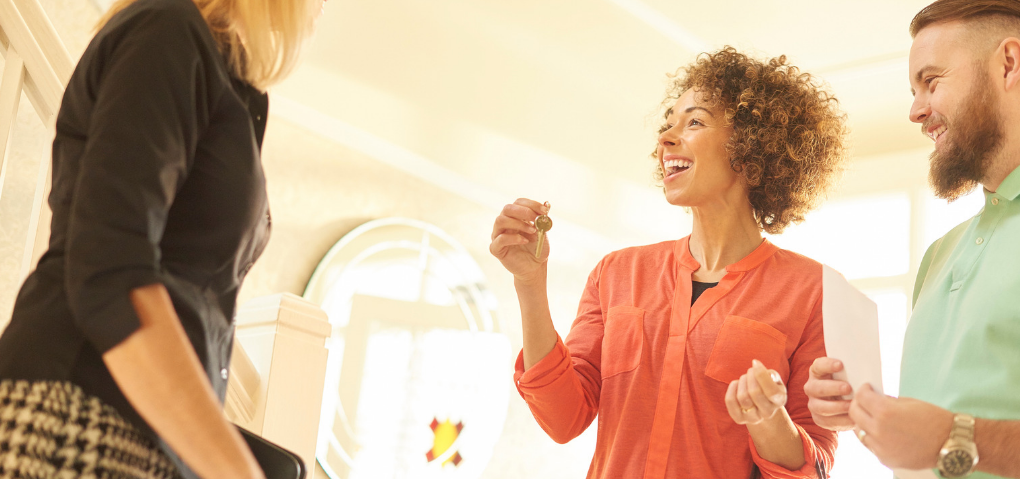 Insurance
No lender will loan you money for a property without buildings insurance – and this is the minimum level of insurance that you need.
There are other types of insurance you should think about when applying for a mortgage.
Here are the main types of insurance:
Buildings insurance – this is required by all lenders
Contents insurance – it's not a necessity when you take out a mortgage, but it protects everything within your home in case of an accident or theft
Income protection insurance – this helps ensure that your monthly payments will be covered if you're unable to work due to sickness or injury
Specialist – this isn't for everyday circumstances, but if your property has a special construction feature, is in a high-risk area, will be unoccupied for long periods of time, etc.
While we're processing your mortgage application, our in-house team can find and arrange suitable insurance for you, using our panel of trusted insurers.
Read more mortgage guides
First-Time Buyer Mortgage Advice