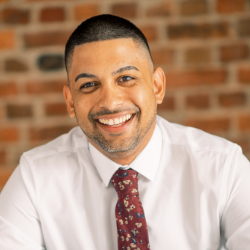 Nick
Mendes
Mortgage Technical Manager
His Work for John Charcol
Nick started out as a mortgage adviser at John Charcol in 2019, before recently moving into his current role of senior specialist adviser. Nick is able to assist on the most complex of cases.
Nick moved away from working with high-street lenders to focusing, building and working with a range of lenders through John Charcol as a whole of market broker. He quickly moved into the specialist role in 2020, to broaden the advice provided to clients for both regulated and unregulated purchases.
Career
Nick began his career in the industry at Lloyds Bank, managing commercial clients. This role led on to other similar roles within the finance sector across the next 15 years, covering corporate, mortgages and financial planning. Nick has built an extensive knowledge and solutions-based approach, when helping clients complete on a range of complex cases.