The Topics Covered in this Article Are Listed Below:
RIGHT TO BUY MORTGAGE CALCULATOR UK
Use our Right to Buy discount calculator for an estimate of the discount you could be eligible for under the Government's Right to Buy scheme.
Simply enter your tenancy start date, the value of your property, the property type and its location and our Right to Buy calculator will show you your potential savings.
For more information about who's eligible for the Right to Buy discount and how to apply, see our Right to Buy guide.
We always recommend having your property professionally valued before making any financial decisions. The above calculator will give you an indication of what your Right to Buy discount could be, for illustrative purposes only.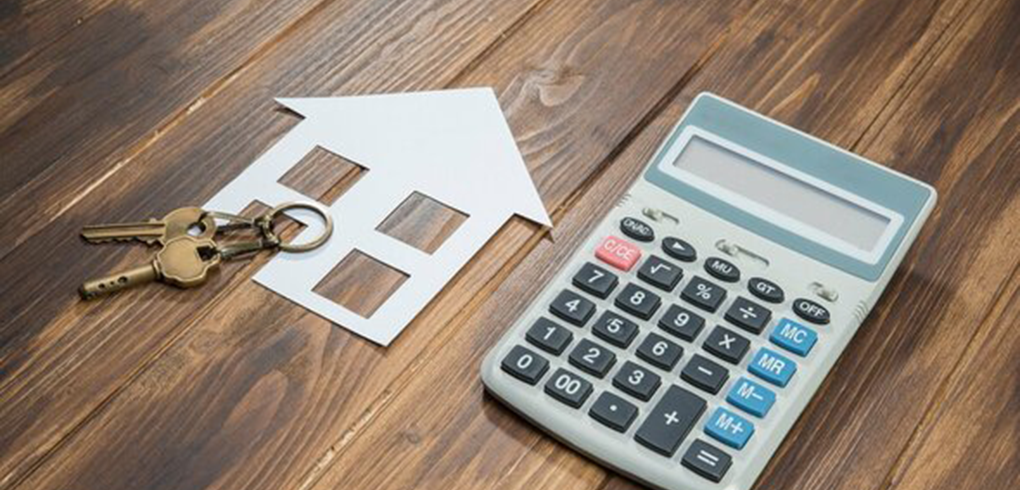 Right to Buy Calculator FAQs
What Is Right to Buy?
The Right to Buy scheme allows many people renting council properties to purchase the home they live in at a discount. The discount will usually depend on where you live as well as how long you have lived there.
Most people using the Right to Buy scheme will need to look at getting a mortgage in order to afford their property. This means that you'll have to consider all the usual steps of getting a mortgage, such as saving for a deposit, comparing lenders and looking at deals. Fortunately, you can use an experienced mortgage broker like John Charcol to guide you through the process and handle everything for you.
How Much Can You Borrow on a Right to Buy Mortgage?
Right to Buy mortgages follow a lot of the same rules as standard mortgages. This means that the maximum amount you can borrow will be calculated by lenders based on your income. You'll usually be able to borrow an amount up to 4.5x your income.
If you're applying with a partner or another family member, lenders will usually take both incomes into account when calculating how much you can borrow, enabling you to get a larger mortgage. If your income is too low to purchase your council home, we might be able to find you lenders that will let you borrow more without your income having to change.
How Much Do You Get Off with Right to Buy?
The idea behind Right to Buy is that you can buy the council property you live in at a discount. The maximum discount will depend on where you live. For most of England, the discount starts at 35% if you've been a public sector tenant for 3 to 5 years. It increases by 1% per year, up to 70% of the property's value or up to £87,200.
In London, the maximum discount is up to £116,200. If you're in Northern Ireland, the discount will be 20% once you have lived in the property for 5 years, and it will go up 2% per year, up to a maximum of 60% or £24,000.
How Do You Calculate Your Right to Buy Discount?
It can be hard to calculate exactly what your Right to Buy discount could be since it is based on how long you have lived in public sector housing as well as where you live. Our Right to Buy discount calculator lets you quickly and easily see how much of a discount you may get on your property price.
Do I Need a Deposit for Right to Buy?
For Right to Buy, as you're buying at a discount, the lender will still assess the security at current market value. This means the equity (i.e. the discount) that's within the property at the point of purchase can be used towards the mortgage as deposit, allowing you to get a lower LTV product. This works similarly to a concession purchase.
On top of this discount, some lenders may ask you for a 5% deposit.
How Long Does the Right to Buy Process Take?
The Right to Buy process requires you to contact your landlord, and there is additional paperwork compared with a standard property purchase, which can take between 4 and 12 weeks of additional time to arrange. All in all, the Right to Buy process can take 9 months or longer. You should start the process in plenty of time if you want the purchase to be completed by a certain date.
Can You Be Refused a Right to Buy Mortgage?
There are various reasons that a Right to Buy mortgage could be refused. The most common reasons for getting rejected include having insufficient income or bad credit.
Nonetheless, just because one lender may reject you doesn't mean there isn't another, more suitable deal out there. Speak to one of our mortgage advisers to find out about your options. Call us on 0330 433 2927.
How Do They Value a House on Right to Buy?
Once you start the Right to Buy process, the property will be valued based on its size, location, condition and specifications. This will usually be done by someone acting on behalf of the landlord or council.
If you disagree with the valuation, you'll have the chance to accept or reject their valuation, at which point the property will need a second valuation. This is important if you feel that the valuer has missed something that could lower the property value. Remember to use our Right to Buy discount calculator to see how much you could save, compared to the full value of the property.
What Are the Criteria for Right to Buy?
The Right to Buy scheme is designed so that council tenants can purchase their rented properties.
There are various criteria, including:
The property is your only residence
The property does not share facilities with other properties. For example, if you live in a flat that shares a communal bathroom with other households, you would not be able to buy it
You've been a public sector tenant for 3 years or more. This does not need to be in one period and it can be in different properties
You are not in legal conflict over debt
If you're unsure whether you meet the criteria for Right to Buy, or if you need help finding the right mortgage for your needs, we have brokers with years of experience at John Charcol. Get in touch today to see how we can help.