If you're looking to buy an ex-council flat, the good news is that getting a mortgage for these properties is possible. Ex-local authority homes can offer good value, especially in urban areas with high demand for affordable accommodation. All council housing built after 1969 is built to Park Morris standards, with floor space and room sizes required to meet minimum requirements, which is often more generous than you'd find in other homes of similar value. However, ex-local authority properties come with challenges, especially when it comes to mortgageability.
In this guide, we'll explore what to expect when buying an ex-council flat and the challenges you may encounter in getting a mortgage.
Can You Get a Mortgage on an Ex-Council Flat?
It's possible to get a mortgage on an ex-local authority flat. Still, many lenders are reluctant to approve mortgages on ex-council flats due to the property's perceived value. When deciding whether to approve a mortgage for an ex-authority property, a lender will usually consider:
The volume of council-owned properties in the area
The construction of the flat
If the property is in a high-rise (which is often seen as a higher lending risk)
If there's an external walkway to access the flat
The length of the leasehold on the flat (the shorter the lease, the greater the risk to the lender)
Any of these factors can significantly impact the mortgage you're offered and may result in additional conditions added to the mortgage, such as a higher deposit. Some lenders will reject a mortgage on a council flat if built from particular types of concrete, a common building material in the 1950s and 60s. Meanwhile, other lenders won't loan on flats in blocks with a certain number of stories, or if the flat is accessed via an external walkway.
Why Do Mortgage Lenders Treat Local Authority Flats Differently?
Ex-council flats can often provide good value for money. But finding a mortgage lender can be a little more difficult, and you may encounter some stigma towards ex-authority properties and stricter lending rules. Some of the factors that cause lenders to treat local authority flats differently from other properties can be whether it's a high rise, how it was built, the local area, and more.
Height of the Block
The main concern that many lenders have with high-rise blocks of council flats is the re-sale value and high maintenance costs such as window replacement and lift servicing, which can affect affordability. Many high-rise ex-local authority blocks were also built using concrete, which can pose another risk to lenders. Generally, if a block of flats has less than six stories, most lenders will not usually have any issues. Some lenders will consider up to 10 stories in cities like London, subject to a survey. However, if you're looking at buying an ex-council flat in a block of 20 storeys, you'll likely struggle to get a mortgage.
Type of Construction
For a long time, lenders have been hesitant to approve mortgages on properties made from concrete or part concrete. This is because of the historical problems associated with certain types of prefabricated concrete that were commonly used in the 1960s and 1970s when a lot of council housing was built. However, many of these properties have since been reinforced or demolished. Today, any concrete blocks remaining are considered safe to live in. But many lenders still have a stigma about these construction types and consider them a high-risk investment.
Amount of Privately Owned Properties
Lenders tend to want at least 50% of the flats in a block to be privately owned. This is largely due to how lenders consider the re-sale value in terms of desirability. While it may be discriminatory, many lenders consider a building less desirable if it's largely occupied by council tenants rather than private owners. Ironically, many of these private owners may have previously been council tenants who exercised their Right to Buy.
Communal Access
Many former local authority flats have communal access, which has become less of an issue with lenders than it was, but some still view it as both a security and privacy risk.
Amount of Previous Sales
Some lenders will consider the number of recent sales in the building to get an idea of potential re-sale value. If they see a high number of transactions in the last few years, then it shouldn't be an issue for lending. However, low numbers of previous sales aren't necessarily a deal-breaker.
Size of the Flat
Lenders require a flat, whether ex-council or not, to be at least 30 square metres for a mortgage. While most local authority flats are larger than this, if you want to buy a smaller studio flat, you may struggle to get a mortgage on it from most lenders.
What Will Be Affected if I Can Get a Mortgage on an Ex-Authority Flat?
While the lender will look at the risk of the property you want to buy, they'll also be looking at what they consider to be the risk of lending to you, which includes income, deposit, credit history, and more.
Your Income
The more you earn, you'll be considered less of a risk to a lender. There are several specialist lenders that can accommodate unusual incomes. As an independent mortgage broker, we'll be able to advise you of who these lenders are.
The Size of Your Deposit
From the lender's perspective, the larger the deposit, the more favourably they'll look at your application. The ideal minimum deposit is usually around 10% for most residential properties, including ex-council flats. However, some lenders may be willing to accept 5% under certain circumstances. Being able to put up more than the minimum is a good way of encouraging the lender to offer you their best rates.
Your Credit History
If you have a poor credit history, your borrowing options may be more limited. Therefore, spending several months improving your credit score before applying for a mortgage is a good idea. This will give you more borrowing options.
Your Age
Some lenders will automatically decline applications from people above a certain age or will require proof that you can make your repayments after retirement. Most lenders have a maximum lending age of 75, while some will go to 85.
Your Expenditure
The main concern of a lender is whether you'll be able to meet your monthly repayments. Lenders will want to assess how your finances will stand up to rises in interest rates while also examining your outgoings and financial obligations.
Can I Buy My Council Flat?
If you lived in your council flat for at least two years and signed your tenancy agreement before 18 January 2008, you qualify for the Right to Buy scheme to purchase the property. However, if you signed the tenancy agreement after this date, you'll need to live in your flat for at least five years before qualifying for Right to Buy. An independent mortgage broker like John Charcol has access to an extensive range of lenders and will be able to help you find a lender that offers Right to Buy mortgages that are right for you.
What Is Right to Buy?
The Right to Buy scheme was introduced in 1980 and enables all council tenants to buy their homes at a discount. The levels of discount available have varied over the years, so it has not always been affordable to tenants. The government has since made significant changes to Right to Buy, including increasing the maximum discount to £84,000 in England and £112,800 in Greater London. The maximum cash cap increases in April each year, in line with inflation.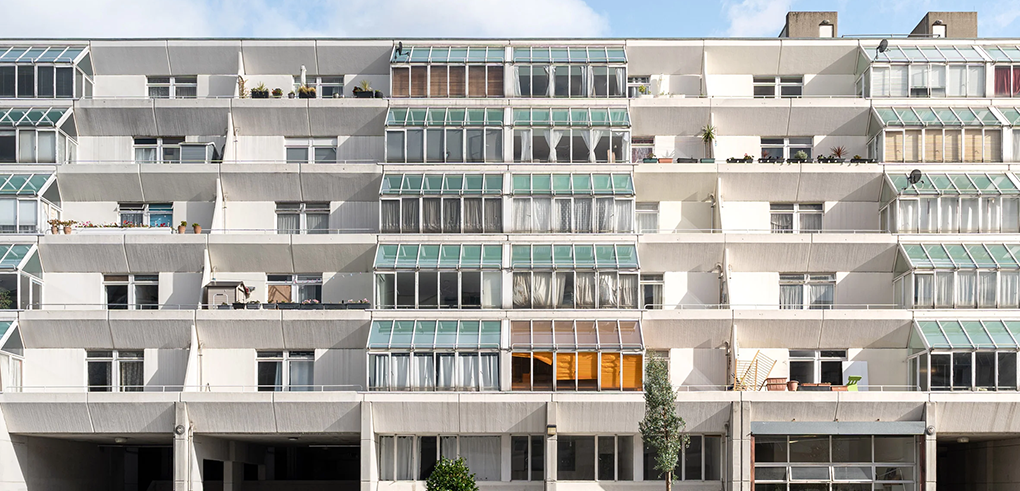 Do I Get a Discount on Buying a Council Flat?
If you're entitled to purchase your council flat under the Right to Buy scheme, you can expect to get a discount on the purchase price of up to £84,000 in England or £112,800 in some London boroughs. The amount of discount you can expect to get when buying your council flat is determined by how many years you've been a council housing tenant and the value of the council flat you want to purchase. If you've lived in local authority housing for 3 - 5 years, you may be entitled to a 50% discount on the purchase price of your council flat.
How Long After Buying an Ex-Council Flat Can I Sell It?
If you bought your council flat under the Right to Buy scheme, you can legally sell it any time after the purchase has been completed. But, if you try to sell it before the end of the five-year term, you'll be required to repay the discount you received under the terms of the scheme. Likewise, if you choose to sell your local authority flat before the end of the ten-year term, you'll be required to offer to sell it to a social housing landlord or your local authority first, before putting it on the open market. If you intend to sell your council flat immediately after buying it, you may not be able to do so without wavering the discount you received through Right to Buy until you've lived in it or owned it for at least five years.
The longer you own the property, the more the discount repayment amount decreases. After the first year, the discount repayment drops to 80% and 20% after four years. Once you've owned the flat for five years, you won't have to repay any of the discounts you received from the scheme.
What Are the Pros and Cons of Buying an Ex-Council Flat?
There are many advantages to buying an ex-local authority property, including:
Council flats are often situated in convenient, urban areas
These properties usually have larger rooms and more outside space than similar properties built by private developers
They often are more value for money with an ex-local authority flat
Many of these properties are of high quality as local authorities didn't want the hassle of ongoing maintenance
There are also several drawbacks to purchasing an ex-local authority home you should consider:
There is still a stigma to council and ex-council homes, which can deter lenders or future buyers
Many former council flats were built from concrete and are of a non-standard construction
Council flats were generally built to last, not necessarily to look nice
Many ex-authority properties are not energy efficient and, as a result, generate high energy bills
What Is the Loan-to-Value on Ex-Council Flat Mortgages?
Some mortgage lenders will impose a maximum loan-to-value on ex-local authority flats to protect themselves in case there's a drop in house prices in the future. This means that you may be required to pay a bigger deposit than expected. For example, the lender might have a maximum LTV of 80% on flats but 75% on ex-council flats.
Which Lenders Offer Mortgages on High Rise Flats in Ex-Council Blocks?
While the stigma surrounding ex-council flats in high-rise blocks gradually begins to fade, these types of flats are most commonly mortgaged with a specialist lender. A whole of the market broker, such as John Charcol, has access to a broad range of lenders and will be able to help you find the best mortgage for your circumstances.
Can I Get a Mortgage on an Ex-Council Property with a Section 106 Agreement?
A Section 106 agreement is a planning obligation placed on a development to ensure it meets requirements for affordable housing. Such restrictions on a property may make it harder for a lender to sell the property should they have to repossess it in the future. As a result, many lenders are reluctant to approve mortgages on these properties. However, you should still be able to secure a mortgage, from a smaller selection of lenders.
How Can I Find Out if a Flat is an Ex-Council Property?
If you're looking to purchase a home and want to find out whether it's an ex-local authority property or want to check the property you already own, there are two ways you can do this. You can either ask the estate agent who should be able to tell you or by checking the details of the previous possession by buying a copy of the title deed from the Land Registry. However, you'll only be able to obtain this information if the property is either already bought by you or currently listed for sale. You can also visit the information section of the Land Registry website and enter the exact postal address to find out about the property's previous ownership.
If you're interested in buying an ex-local authority flat and looking for the right mortgage for your needs, speak to our team of independent advisers at John Charcol. At John Charcol, we have access to an extensive range of mainstream and specialist mortgage products, including those for former local authority properties, including flats in high-rise blocks. Our experienced advisers will be able to help you find the right financing option for you. Contact us on 0330 433 2927 or submit an online enquiry to learn more.