Lender Turnaround Times - How It Works and How It's Changed
Written on 10 November 2020
---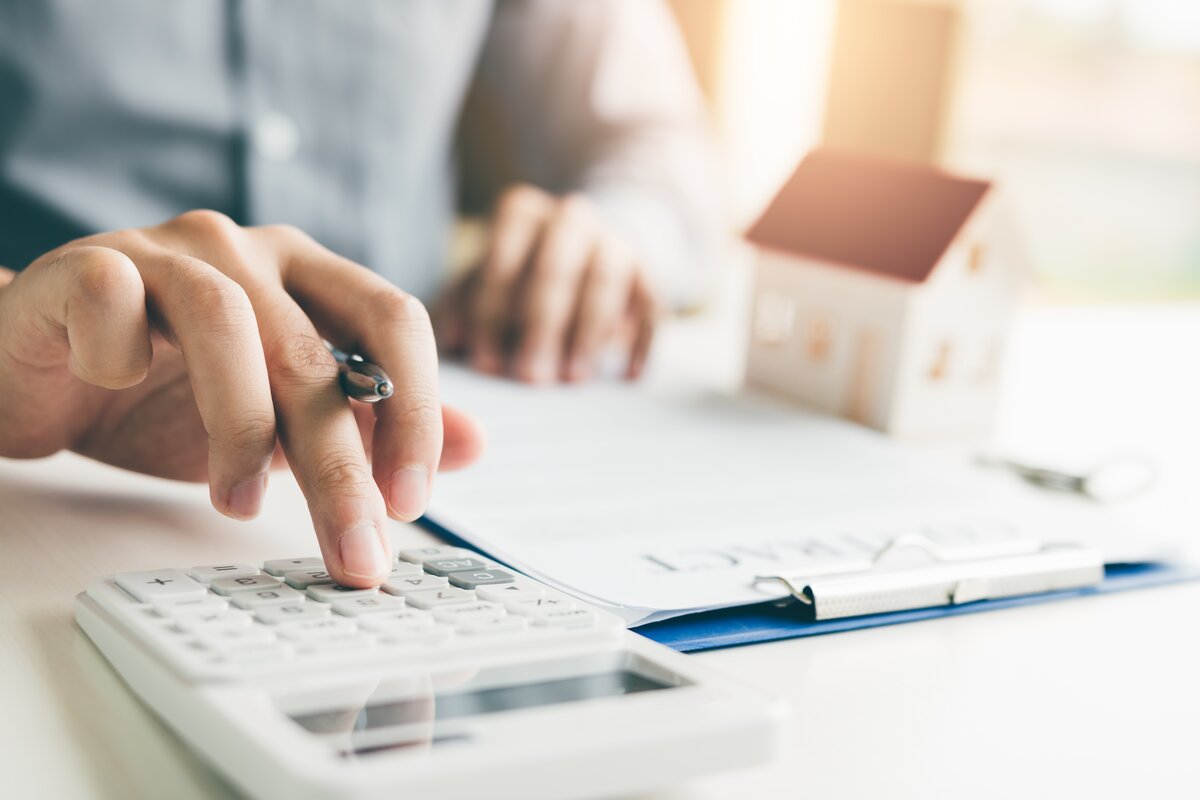 There's no doubt that taking out a mortgage can be an overwhelming process, and a big part of this can be waiting to see if your mortgage application has been approved by your lender.
The mortgage application process can sometimes involve quite a lot of back and forth, which is why there's a great benefit to having an independent mortgage adviser help you through the process. Before your application is even submitted to the mortgage lender, your adviser will want to go through your documents and check your application inhouse.
Once the mortgage application has been submitted, the lender will then underwrite your application further. This is when you'll need to provide documents to support your application, such as payslips, accounts, bank statements etc. Your broker will be liaising with the lender at this stage, in order to avoid slowing down the process of your mortgage application. On average this can take up to 2 weeks.
Why Can It Take So Long?
In normal conditions, mortgages can typically take a while because they require a large number of checks and information processing. Verifying your income, assessing your financial outgoings, getting proof of identity and address, and looking into your credit history and liaising with the solicitor can all take time. If any requested documents are missing when the underwriter makes their assessment they will request them and this also causes delays.
Similarly, during the mortgage underwriting process, the lender will also be conducting a valuation of the property you want to buy. Depending on how busy their surveyors are, this can slow down the process.

What's the Current Situation Regarding Lender Turnaround Times?
Due to disruption from COVID-19 and the looming Stamp Duty deadline, the majority of mortgage lenders are quite busy now, taking a lot longer than usual to handle applications. This is causing a problem for any potential homebuyers and their brokers.
The current Stamp Duty policy, where the government has temporarily waived normal Stamp Duty up to £500,000 for property purchases in England and Northern Ireland, has created a surge in the property market, but it's due to come to an end on March 31st 2021. Scotland and Wales have slightly different versions of the Stamp Duty holiday.
Whilst the scheme has been a great boost for many, there's a question on how the market is going to look leading up to the deadline. Come February it's expected that demand will reduce significantly as buyers will be unlikely to complete in time. This could then create a temporary lull in the property market.
In addition, lenders have faced a challenging 9 months with regards to the COVID-19 lockdown. A lot of the big lenders have had to divert processing staff to call lines, in order to help and support existing borrowers' queries regarding payment holidays and other issues they may be facing. Therefore, many lenders with this reduced capacity are struggling to cope with the high demand of cases being brought in by the Stamp Duty holiday.
Due to the lack of capacity, many big lenders have also stopped 90% LTV (loan-to-value) mortgages, to try and reduce demand and limit the number of applications they receive. However, many are still buying because of the Stamp Duty holiday which is putting a lot of pressure on smaller lenders who are now having to try and handle the high demand.
The lender turnaround times highly depend on what lender you're looking at, how complex your case is and how prepared you are prior to submitting your mortgage application.
With regards to lender turnaround times, for the mainstream high-street lenders, you should give 2+ weeks from submitting your application, with a 20 - 25% increase in time compared to normal.
Again, it's important to note, that many of these lenders have pulled out of high LTV lending (above 85% LTV) because they are unable to handle current capacity.
Smaller lenders, typically building societies that usually do their underwriting manually, could take up to 3 - 4 weeks.

What Does the Future Hold and How Can I Speed Things Up?
As we head towards the Stamp Duty deadline on March 31st, pressure on lenders and solicitors is undoubtedly going to mount and turnaround times may increase further. Whilst this is out of our control, there are things you can do to ensure you've done all you can to speed things up.
For example:
Get your DIP (Decision in Principle) as soon as possible.
Get all your documentation ready to submit a fully packaged case. Ensure you have all your correct statements, to allow underwriters to give final decision at first touch, without any back and forth causing delays.
Those who have specialist cases, should encourage their broker to check for full packaging requirements to ensure you know the specific documentation the lender will need. For example:
All buyers, but especially first-time buyers, will need to provide evidence of deposit.
Those who are borrowing from the bank of mum and dad should have a gifted deposit letter addressed to the lender they are using.
Self-Employed should provide 3 months of accounts and tax calculations and overviews (previously known as the SA302).
Contractors will likely need to provide a 12 month contract history and evidence of contract renewal.
For those looking to buy soon, it's important to check your proposed lender's average time to offer. Some lenders, whose deals might be slightly more expensive, might be able to offer a quicker service than others, so it's worth checking which lenders will fit to your ideal timeframe.
If you want to start your mortgage journey today, call us on 0330 433 2927 or send us an enquiry.
Category: General
The blog postings on this site solely reflect the personal views of the authors and do not necessarily represent the views, positions, strategies or opinions of John Charcol. All comments are made in good faith, and John Charcol will not accept liability for them.