Established in 1974 we are the original independent mortgage broker. With over 40 years' experience in the industry we understand the challenges our clients face and have the experience and expertise to help guide them through the complex process of buying a house, remortgaging or investing in the property market.
Being an independent mortgage broker means we have a unique ability to search the whole of the market to get the best mortgage for our clients and their individual situation.
A very small selection of the mortgage companies we partner with.
We are a people company. John Charcol is home to a diverse range of talented people, each bringing their own knowledge and experience to our business. It's this rich mix of people, personalities and expertise that build the strong client relationships that drive our business forward and set us apart from the competition.
Our depth of knowledge has been built over 40 years of industry experience and successful long term relationships. We have more expertise across more market segments than any other broker and have the specialist teams in place to work with our clients through every stage of the customer journey.
Independent Mortgage Expertise
Being an independent mortgage broker means we have a unique ability to search the whole of the market to get the best mortgage for our clients and their individual situation.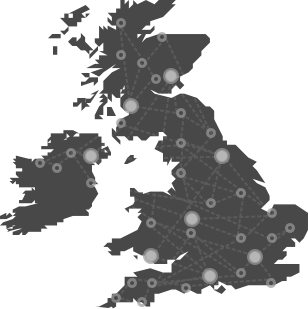 Mortgage FAQs
Find answers to commonly asked questions about mortgages here. If you can't find what you're looking for then please get in touch with one of our advisers who will be happy to help.
How Can I Apply for a Mortgage with John Charcol?
Let our mortgage advisers do it all for you, over the telephone or preferably face to face. We find face to face advice ensures we understand all about you and make the very best recommendation we can. We'll select the right mortgage from the whole of the market, and manage your application through to completion.
What Are Exclusives?
John Charcol's size enables us to offer special mortgage rates from the mainstream lenders, only available to our customers. We often have exclusive products that aren't available directly from the lender or from other brokers. This is one of the advantages of using a broker to find a mortgage rather than going directly to your lender. Currently a £75 booking fee will be charged for all exclusive and semi-exclusive mortgages.
Can We Help You Find Home Insurance?
Yes we can with John Charcol Independent Insurance Brokers.
When it comes to choosing insurance for your home there are a number of things to consider, but the most important one has to be ensuring your family's home and possessions are protected. Do you really know that everything is covered when you haven't spoken to an expert? John Charcol Independent Insurance Brokers understand the importance of finding the most suitable insurance policy, both on the level of cover and the price. And, crucially, we know that most people have very little time to do this.
We can use exclusively negotiated policies or we can search the market to find the right policy. And, as you would expect, with our product knowledge, we know all the small print of all the policies we have access to, allowing us to recommend the most extensive coverage relevant to you.
Claims
Of course, we are all influenced by price in some way, but when it comes to home insurance it is only when you come to make a claim that you put your policy to the test, and the importance of extensive cover and a personal service becomes all too clear. At John Charcol we appreciate that claims are stressful which is why our dedicated claims team concentrate on getting you back in the same position you were in before the loss, as quickly and competently as possible. We deal with insurers, loss adjusters and, where necessary, third parties on your behalf and always keep you completely up to date with the
progress. It's simply first class service, a big claim we know, but one we are
confident in making. For more detail click on the claims link.
Act now
So, as time is of the essence here, we won't go on anymore. To get the best
independent insurance quote simply give us a call or complete the short enquiry
form and one of our experts will be back to you soon.
What Proof Do You Need of My Identity and Income?
Your John Charcol consultant will email you with a full list of the supporting documentation needed by the lender you have chosen. Each lender has different requirements (and they even vary by product and circumstance of the loan).
Typically, the documents you might need to provide include: three months of payslips; bank statements; proof of identity; proof of address; proof of deposit; existing mortgage statement (if applicable) and business accounts if you are self-employed.
We will ask you to either bring to a meeting or send us the original documents (the lender requires that we verify that we have seen the originals). We aim to get your documents back in the post to you the day after we receive them, so you shouldn't be without the originals for more than a few days.
How Do You Keep Track of Your Mortgage Application?
Unlike some other online mortgage services who sub-contract the administration of their mortgage applications to another company, we handle every application we receive within our own team. As soon as we receive your application, your consultant will handle your case.
Your consultant will follow your application through from start to finish and tackle any problems which arise on the way. They'll contact you by email or phone to let you know of progress and whether they need more information from you.
Find out more about John Charcol and the service we offer.
What Are the Benefits of Using an Online Mortgage Broker like John Charcol?
Here at John Charcol, we have access to the whole of the market.
You could use our site to find what looks like the right mortgage, and then apply directly to the lender. However, this won't normally save you money, you may not actually qualify for the mortgage - and in fact it could be cheaper through us!
And, many of our mortgage exclusives are not available directly from the lender.
Our aim is to provide you with top quality service from a dedicated team and we have worked hard to speed up the application process. We believe you will find it a more rewarding (and less stressful!) experience to let us help you through the mortgage and home buying maze. Find out more about John Charcol and the service we offer.
Do We Offer Advice on Which Mortgage Is Best for You?
Yes. Our experts will select the right mortgage for you and manage your application through to completion.
Contact us for further details.
John Charcol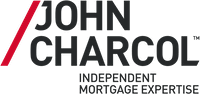 0330 057 5173
£
Cutlers Exchange, 123 HoundsditchLondonEC3A 7BU
Excellent
LocalBusiness
4.86 based on 2259 reviews
LocalBusiness

I would like to thank John Charcol especially Leigha and Reiss for their support with my recent mortgage application. The process was so smooth and stress free I couldn't recommend them enough. This is the second time I have used this company and will continue to do so for every application.

Posted

LocalBusiness

It was amazing experience Mr Shaahid was extremely proactive to get me mortgage.

Posted

LocalBusiness

Excellent from start to finish. We were in a bit of a unique situation to get a mortgage and Maz (Mufazzal Choudry)has been brilliant at every step. Communication has been clear and helpful and we couldn't recommend him highly enough.

Posted

LocalBusiness

We had excellent service from Samm Walker when arranging our life insurance recently. Samm was very friendly, helpful and patient with us whilst going through the whole process. Highly recommended! Thank you!

Posted

LocalBusiness

Verified Buyer

Excellent service from start to finish. From initial consultation, to getting the offer finalised, Mufazzal Choudhury was great at guiding us through the process and taking the lead on sorting everything out. Would highly recommend Mufazzal/Maz and John Charcol as a mortgage broker. Maz was open to questions at most times of the day fitting us in around our busy schedules. He's been continuously diligent, continuing to provide us revised offers and reduced rates as lenders lower their products.

Posted

LocalBusiness

Verified Buyer

As a self-employed expat looking for a buy-to-let mortgage, I needed a broker who could track down a competitive deal for niche borrower, and Charcol brokers Mark Brazier and Hollie Yeates did it. As well as finding me the perfect mortgage, they offered brilliant support throughout the process, and everything went very smoothly their end.

Posted