There is something undoubtedly charming about timber framed houses, so perhaps it's no surprise that they've become increasingly desirable for residential and commercial properties.
They also have the additional advantage of using cheaper building materials and are fairly quick and easy to put up, not to mention offering great energy efficiency. But while these types of properties might be popular, they are considered a non-standard build which can make getting a mortgage on a timber framed house more challenging, so you may need to discuss Non-Standard Construction mortgages with your broker.
This article will look at the challenges associated with these types of properties and how you can get a mortgage on a timber framed house.
What Is a Timber Frame House?
A timber framed house is a building with a framework made from wooden materials. Wood is a traditional material often used in eco-friendly builds and modern architecture. Although timber frames have been used to build houses for a long time, this type of construction has grown in popularity again in recent years.
It's quite common for a timber framed building to have a brick outer layer, so it's not always obvious that the house has a timber frame. Timber frames are fairly cheap to build, making them popular for new builds. In England, 23% of new housing is timber framed, while the figure is higher in Scotland at 75%. The surge in popularity of timber framed houses can partly be attributed to their insulated and eco-friendly properties, especially with modern timber framed buildings. They also have a unique character that appeals to many prospective house buyers.
How Long Do Timber Framed Houses Last?
The lifespan of a timber framed building depends on the quality of the building materials used when it was built and the construction methods. Many old timber framed houses used oak, which is much more hard-wearing than some softwood alternatives used today.
Are Timber Framed Properties Cheaper to Build in the UK?
Timber framed houses are considerably cheaper, easier and faster to build. Some factory produced timber framed houses are constructed in only a few days. Generally, a timber framed building will usually take up to 3 months less to build than a conventional building of a similar size. Also, thanks to timber being so much lighter and easier to handle, no heavy equipment is required, helping to keep costs down.
What Are the Issues with Timber Framed Buildings?
The main problems associated with timber framed properties are that cheap timber frames are predisposed to structural issues, timber decay and dampness. There's also a far greater risk of rot with a timber framed building than with a property that has cavity construction.
Fortunately, many of today's timber framed buildings are built with much higher standards of timber frames. They're also pressure treated with a preservative, so there shouldn't be any issues unless the building is sitting in water, which will affect any type of building.
While modern timber framed buildings may not be unusual and be of better quality than older builds, as far as mortgage lenders are concerned, they are still considered "non-standard" properties and are a higher risk. This can make them more difficult to mortgage and come with higher deposits and interest rate amounts.
Can I Get a Mortgage on a Timber Framed House?
Like concrete and steel-framed houses, mortgage lenders consider timber framed buildings to be "non-standard" properties. But that's not to say that you can't get a mortgage for a timber framed house. Not all lenders will lend on non-standard construction properties but many do – whether a specific lender will agree to lend on your property will ultimately be down to their criteria. Furthermore, many timber framed properties built after 1970 are categorised as "standard construction", providing the building's outer walls are made from brick and block. This means you may have more lenders and options available to you.
Lenders also look favourably on a property if the builder obtained a National House Building Certificate. However, this does depend on an individual provider's lending criteria.
The best way to secure a mortgage on a timber framed house is to speak with an independent mortgage broker who will be able to advise you on the best mortgage product for your needs.
Why Might a Lender Refuse a Mortgage on Timber Framed Houses?
One of the main reasons a lender may decline your mortgage application on a timber framed houses is their concern over how easily they can resell it and recoup their money. Lenders want the security of knowing that if they have to repossess the property in the future, they can sell it fairly quickly.
Some lenders will refuse mortgages on a timber framed house if insulation foam is used to fill the cavity between the cladding and the frame. Meanwhile, others may decide whether or not to approve a mortgage based on the findings and recommendations of a building survey. Some lenders will not offer mortgages on a timber framed building constructed between 1920 and 1965.
What Criteria Will Lenders Consider When Approving a Mortgage on a Timber framed House?
While a lot of high street lenders don't typically offer mortgages on timber framed properties, some high street lenders, building societies and specialist lenders will consider properties that are harder to mortgage - including timber framed houses. However, you may be required to put down a larger deposit as a timber framed house is a non-standard property with greater risk. If you can offer another property as security against the mortgage, this may help you sway lenders in your favour.
When applying for a mortgage with these types of lenders, they will likely consider the following criteria:
Structure of the Building
Lenders will likely require a comprehensive survey – e.g. structural or roof - of the property before approving a mortgage.
Condition of the Building
You are more likely to be accepted for a mortgage on a timber framed property if it's in good condition rather than a dilapidated building that requires extensive restoration.
Financing Renovations
Some lenders will only lend on timber framed properties that don't require any restoration or renovation work. However, other lenders will agree to grant you your mortgage in instalments to cover the purchase of the property and the cost of building materials.
Status of the Building
Getting a mortgage on a listed timber framed house can be more challenging as with all listed properties. You may have to use a specialist lender which will limit the options available to you. The status of the building could also restrict any future changes you wish to make to the property.
Local Demand
As a timber framed house is classified as a non-standard building, it may not be in such high demand as other homes of standard construction. This may impact a lender's mortgage decision as they need reassurance that they'll be able to sell the property quickly should you default on the mortgage and they need to repossess it in the future.
Other Materials Used in Construction
Lenders will look favourably on a timber framed house if other materials have been used in its construction, particularly if brick or stone has been used for the exterior. You may find it more difficult to secure a mortgage on a timber framed house if certain brittle materials are used, such as metal or plastic.
Lenders can also be reluctant to approve mortgages on timber framed buildings with cladding that's secured directly to the frame. It can make the structure less secure, more susceptible to weather wear and more vulnerable to fire.
Insurability
Mortgage providers require buildings insurance in place as part of the mortgage application process. However, some non-standard properties such as timber frame houses require specialist insurance which can be more expensive.
Credit History
A poor credit history can limit your choice of lenders and deals. If you have severe credit issues or the credit problems are relatively recent, you may have to apply to a specialist bad credit mortgage lender to finance the purchase of your timber framed house. A mortgage broker like John Charcol can help you find a suitable deal with an adverse credit mortgage lender.
Deposit Amount
As with any mortgage application, the larger the deposit, the lower the perceived risk of lending to you, the smaller the LTV ratio and the less you pay in interest. If you can only put down a small deposit or your lender wants to reduce the risk further, you may be able to provide additional security to support your mortgage application.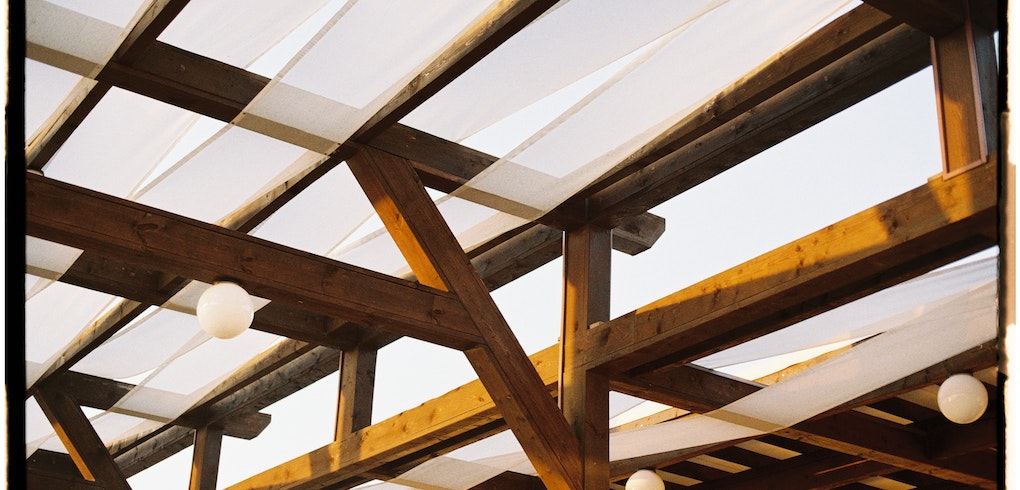 Are There Self-Build Timber Framed Mortgages Available?
If you plan to build a timber framed house yourself and need the finances to complete the project, you may qualify for a self-build mortgage. Before offering you a mortgage, the lender will want to know what experience you have in housebuilding and how hands-on you intend to be in construction. You'll also need to prepare for site inspections and plan your cash flow as the lender will release the funds in stages.
Can I Get a Buy-to-Let Mortgage on a Timber Framed Property?
A buy-to-let mortgage will have the same construction criteria as a residential mortgage. However, unlike a residential mortgage, the lender will calculate your affordability by considering the expected rental income you could receive from the buy-to-let property, not by considering your personal income.
Can I Finance a Timber Framed Extension with a Remortgage?
If you want to remortgage your timber framed property to pay for an extension, you may need to speak to a specialist lender. Or you could approach your existing lender for a further advance. While a timber framed extension is cheaper to build, the lender will want to see that the extension will add more value to the property than the cost of building it. Most lenders are also likely to be cautious about the external finish allowed on a timber framed extension.
Can I Get a Mortgage on a Timber Framed House with a Bad Credit History?
As with any mortgage, lenders will assess your credit history to determine how much of a risk you are to lend to. If you have missed payments, repossessions, or recent defaults, your chances of securing a mortgage could be affected. However, it doesn't necessarily mean that you won't be able to get a mortgage. One of our advisers at John Charcol will be able to look at your credit history, consider the severity of any bad credit on your file and guide you towards the right lenders.
Do I Need Planning Permission for a Timber Framed House?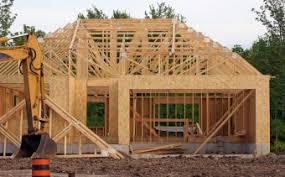 If you're just looking to build a timber framed extension that doesn't exceed a certain size, you may be able to extend your property without planning permission. However, if your property is in an Area of Outstanding Natural Beauty or conservation zone, you'll need to speak to your local council before you begin work. When building a timber framed house from the ground up, you'll need to get planning permission as it will be outside your Permitted Development Rights.
Can I Get a Mortgage on a House with Timber Cladding?
Some lenders will accept decorative cladding over blockwork. However, if there's no blockwork under the timber cladding, many lenders will refuse to offer you a mortgage. Timber cladding requires regular maintenance, which is what puts off most lenders.
If you don't keep up with its maintenance, your home could lose value and become difficult to resell in the future which is an important factor for the lender. Your choice of lenders will likely be limited by the amount of timber cladding on your property. Some lenders will only accept timber cladding if it's just on the first floor and the ground floor is block and brick. But some lenders will accept timber cladding that covers the entire property.
Can You Get a Mortgage on a Timber Frame House with Brick Veneer?
Brick veneer is a thin layer of brick that is used to give the appearance of brick but doesn't contribute to the structural integrity of the building. It's purely used for aesthetic purposes and can be susceptible to water damage. Therefore, an application for a mortgage on a timber frame house with a brick veneer will likely be treated the same as that of a timber framed house.
Where Can You Get a Mortgage on a Timber Framed House From?
Several high-street and specialist mortgage lenders offer timber framed mortgages but the criteria varies from lender to lender.
Here are some of the timber framed mortgage offers from some well-known lenders:
Halifax
The bank assesses timber frame mortgage applications on a case-by-case basis and the surveyor's report. Halifax will not approve a mortgage on a timber framed property if insulation is between the cladding and frame.
HSBC
HSBC accepts timber framed mortgage applications but excludes houses built from 1920 to 1965 and allows up to 80% LTV.
Nationwide
With Nationwide, the property can be mortgaged as a standard build if the house was built after 1970 and features stone, block or brick external walls.
NatWest
Natwest is prepared to consider applications for timber framed mortgages but does not lend on any properties that have had cavity wall insulation installed after the house was built.
Santander
Santander will assess timber framed house mortgage applications on a case-by-case basis.
Timber framed Mortgages: The Bottom Line
Despite the growing popularity of timber framed houses, these types of buildings pose a significant risk to mortgage lenders. If you're looking to buy a timber framed house or perhaps even build your own from scratch and want to review your mortgage options, speak to our team of independent advisers at John Charcol.
At John Charcol, we have access to an extensive range of mainstream and specialist mortgage products, including those for timber framed properties, and our experienced advisers will be able to help you find the right financing option for you. Get in touch with us today on 0330 433 2927 or submit an online enquiry.