What Happens When You Inherit a House in the UK?
Written on 2 April 2019 by Robyn Clark
---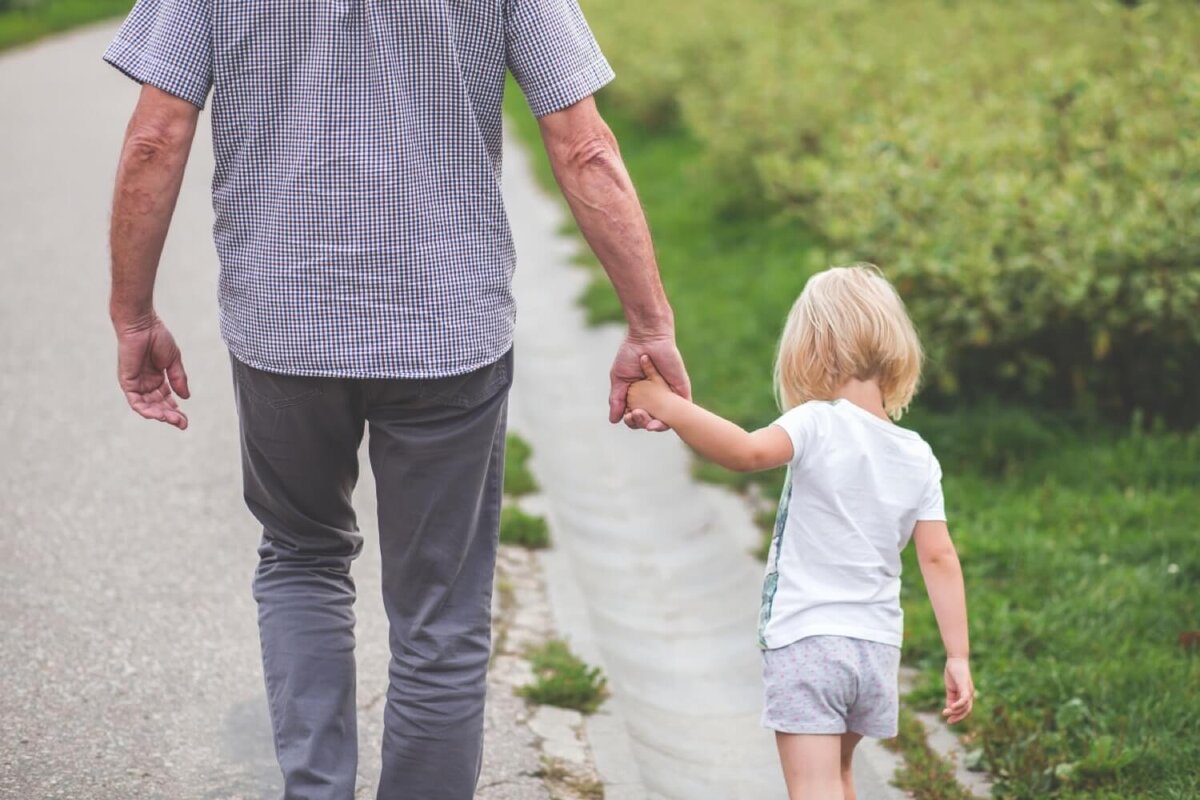 Property isn't just bought and sold. It's passed along through inheritance.
People inherit property all the time in the UK. We could all find ourselves in this situation at some point, yet many of us don't actually know what would happen if we were to inherit a property.
In this blog post, we'll explain exactly what happens when you inherit a house, who pays Inheritance Tax, how much Inheritance Tax is, what options you have when you inherit a house with a mortgage and more.
You Apply for Probate or Letter of Administration
After someone passes away, the first thing to determine is whether there's a will.
If there's a will, then the executor of the will applies for probate. Probate is the judicial process whereby a will is "proved" in a court of law. A "grant of probate" allows the executor to gather and evaluate any assets of the deceased, pay any bills and distribute what's left of the estate according to the will. The estate refers to all of the money and property owned by the deceased at the time of their death.
It's a little different if there isn't a will. This is known as "dying intestate". In this situation, the next of kin will apply for a "grant of administration". If successful, they'll receive "letters of administration", which proves you have the legal right to deal with the estate. The law decides who inherits what if the deceased died intestate.
It usually takes 4 - 8 weeks to receive a grant of probate after you've applied, assuming there aren't any issues.
Before the executor or administrator can distribute the estate, they must pay off any debts, like outstanding bills and tax owed on the property.
Inheritance Tax is Paid on the Estate
In contrast to common belief, the beneficiaries – the people who inherit an estate – aren't usually the ones who pay Inheritance Tax.
The person dealing with the estate – or the executor of the deceased's will – organises the payment of Inheritance Tax but it's the estate which pays it.
Inheritance Tax is paid by using money from the deceased's savings, selling their assets or raising funds – e.g. via a mortgage - against any assets prior to selling them.
As a beneficiary, you can choose to use your own savings or raise funds to pay Inheritance Tax if you don't want to sell equity in a family home.
You can find out more about different ways to pay Inheritance Tax on the Gov website.
Inheritance Tax is paid to HM Revenue & Customs. You must pay it by the end of the 6th month after the person died, e.g. if someone dies in February, you must pay Inheritance Tax by 31st August of the same year.
We always recommend that you consult a qualified tax adviser for any advice on Inheritance Tax.
Inheritance Tax Rates
The standard rate of Inheritance Tax in the UK is fixed at 40%. You pay it on the total value of the estate. See the Gov website for advice on how to estimate the estate's value.
There's no Inheritance Tax to pay on an estate worth less than £325,000; you can think of this threshold as your Inheritance Tax allowance. You only pay Inheritance Tax on anything above this amount.
Example
You inherit an estate worth £500,000
There's no Inheritance Tax to pay on the first £325,000
40% Inheritance Tax must be paid on the remainder:

£500,000 - £325,000 = £175,000
40% of £175,000 = £70,000
There's no Inheritance Tax to pay if:
The estate is worth less than £325,000
The estate is left to a spouse, civil partner, charity or a community amateur sports club
The person managing the estate will still have to report the property to HMRC even if it's below the £325,000 threshold.
If the deceased owned their home, or a share in it, the tax-free Inheritance Tax threshold can increase to £450,000.
This is only possible when:
The property is left to the children or grandchildren of the deceased – including adopted, foster or stepchildren
The total value of the estate is less than £2 million
Other Considerations
There are a lot of different factors involved when you inherit an estate, e.g. how it's divided, whether more than one person is inheriting a single property, how much money is owed on the property, etc. We've broken down some of these scenarios below.
Inheriting a House with Siblings
When a property is shared between people, you become joint owners. There are 2 types of joint ownership: joint tenants and tenants in common. You need to decide what kind of owners to become. We explain the difference between tenants in common and joint tenants in our guide.
Inheriting a House with a Mortgage
When you inherit a property with a mortgage in the UK, you become responsible for meeting the mortgage repayments.
Sometimes the deceased will have a life insurance policy which can be used to cover the costs. If there's no policy, or if the policy isn't enough and you can't cover the repayments yourself, you typically have 2 options:
Sell the property and pay off the remainder of the mortgage
Take out a new mortgage on the inherited property in your name; bear in mind that the mortgage usually won't start until after probate, once the property's been officially released to you. Also, if you plan to let out the property, you'll need a buy-to-let mortgage
Inheriting a Buy-to-Let
You'll have to pay Income Tax on any rental income you make from an inherited property. You can find out more in: Tax on Rental Income - Guide for Landlords.
Selling Inherited Property
You may pay Capital Gains Tax when you sell an inherited property if it's not your main residence. You can find out more in our guide: Capital Gains Tax on UK Property.
Will You Need a New Mortgage?
After someone passes away, arranging a mortgage is the last thing you should have to think about. John Charcol can take care of everything for you. We give you advice on what kind of mortgage would suit you, find the best deal for your situation, fill out all the paperwork, liaise with the lender, and more.
Make an enquiry or call us on 0330 433 2927 and speak to an adviser today.
Categories: Tax, Robyn Clark
The blog postings on this site solely reflect the personal views of the authors and do not necessarily represent the views, positions, strategies or opinions of John Charcol. All comments are made in good faith, and John Charcol will not accept liability for them.