Could a Remortgage Help You?
Most homebuyers have heard of remortgaging, but they might not know what it actually entails or whether it's a viable option for them. In this guide, we go through how it works and when you should – and shouldn't remortgage.
Remortgaging can help you save money on your monthly repayments, raise the money to pay off some existing debts or fund something like a home improvement project. It's not suitable for everyone though. We explain when it's an option, what happens, the process you go through and the costs you may incur below.
What Does Remortgage Mean?
To remortgage means to switch from one mortgage lender to another but stay in the same property. The most common time to remortgage is when your current product has come to its end.
Remortgage with Same Lender
You wouldn't ever really remortgage with the same lender, but you can sometimes switch to a new product with them via a product transfer. Call us on 0330 433 2927 to find out how we can help.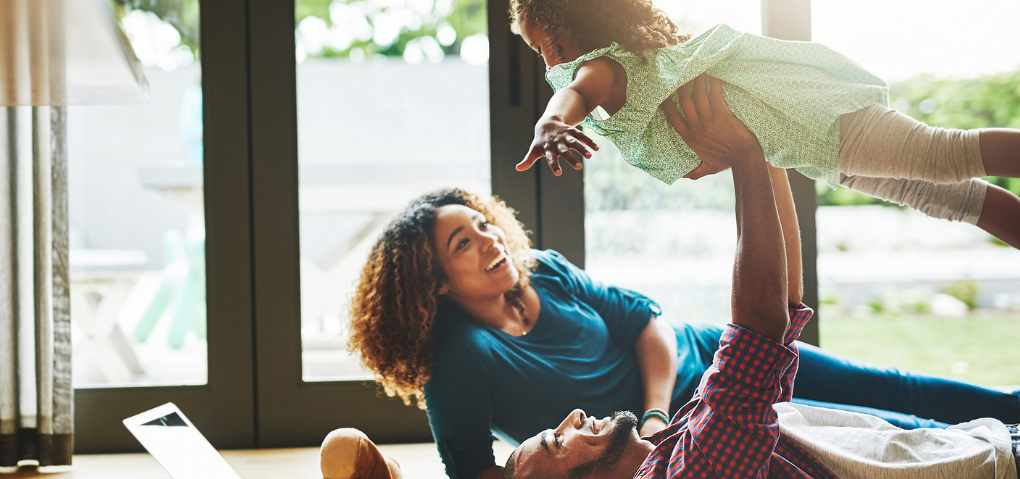 Why Remortgage Your House?
In today's competitive market, many borrowers choose to switch their mortgage every few years to take advantage of the new rates on offer. Those that remain on their lender's SVR (standard variable rate) after their initial product ended could lose out on a range of potential benefits, not least the opportunity to reduce their monthly payments, which could be a significant margin in some cases.
We've listed some of the main reasons why people remortgage below.
To Save Money
Remortgaging can help you save money if your fixed rate or deal is about to end. Rather than go onto your lender's SVR, which is normally significantly higher than their introductory rates, you can change lenders and take out a new deal.
However, before you steam ahead and remortgage, you may want to consider contacting your current lender first. If you're on a fixed or discounted rate, your lender will usually write to you a few months before it ends and you're transferred onto their SVR. They'll ask you to contact them or your broker about your options. Your lender will want you to remain as a borrower with them, so they'll give you the opportunity to choose from better rates they offer to existing customers – these are often not the same as the products offered to new customers. This could help you save money on your monthly repayments or repay your mortgage sooner.
In the case that your lender doesn't have decent or suitable deals on offer, you should consider switching to another lender. However, before you make any final decisions, you may want to speak to a mortgage broker. We can help you compare deals.
To Consolidate Your Debts
Remortgaging can allow you to consolidate other debts, like car loans or credit card balances. You release some of the equity in your home and take out a new mortgage with a new lender for a higher amount, then you use the additional money to pay off your other debts, consolidating them all into one – your new, larger mortgage.
We recommend that you think carefully before consolidating your debts this way. A new mortgage can help you organise what you owe and meet payment deadlines, however mortgages are over longer periods of time than credit cards and personal loans so you may end up paying more overall, despite the fact they usually come with much lower interest rates.
Nonetheless, sometimes it really could be the best option. It's important to seek advice before you commit to consolidating your debt. You'll need to make sure that you can keep up with the repayments, otherwise you risk the repossession of your home.
To Raise Money
Higher income or a rise in your property's value means you could remortgage and raise more money to help pay for major outgoings, like home improvements, a wedding or your child's university costs. This could save you from needing a separate loan.
To Avoiding Moving Home
A remortgage can be a convenient way to raise funds for home improvements - like an extension, an upgraded kitchen or a second bathroom. That way, you don't have to uproot your lives and move to accommodate changing needs within the family.
When Can You Remortgage?
When you take out a new mortgage, you're normally offered an introductory deal – a reduced rate for a set period and certain freebies, like a free legal service or valuation. Introductory deals can range in length, then once the deal ends, you're moved onto that lender's SVR. Their SVR is usually much higher than their introductory rates.
You can start to organise your next mortgage up to 6 months before the end of your existing rate. Mortgage offers can take 3 - 4 weeks to process and the legal work can take 2 - 3 weeks. The new mortgage offer itself is often valid for up to 6 months so, if everything is completed and ready to go early, you can instruct the solicitor to wait until any early repayment charge period with your current lender has expired before proceeding. It's often worth looking for better rates prior to your current deal finishing, otherwise you could end up paying more than you need to – specifically if the new mortgage isn't ready to go when your current deal ends and you're moved onto your lender's SVR.
How Long Does It Take to Remortgage?
Remortgaging takes, on average, about 4 - 6 weeks but it can take less. It's much more straightforward than buying a new home; the deeds of the property are already registered in your name when you remortgage meaning that a large administrative portion of the mortgage process is eliminated.
How Does Remortgaging Work?
Our process is usually as follows:
You contact your current lender for a redemption statement. The statement shows how much is outstanding on your current mortgage on a specific day and any fees associated with repaying it
Your personal mortgage adviser searches around the market and finds the best deal for you
If you are happy to proceed, your adviser presents your current situation to the new lender for a Decision in Principle (DIP)
Assuming the DIP is successful, your adviser goes through the proposed mortgage illustration and walks you through the full mortgage application, which they then submit on your behalf. You supply relevant documentation, e.g. passports, pay slips, tax calculations, bank statements, proof of address, etc.
Your new lender requests a valuation report for your property. Your appointed solicitor then requests title deeds together with any lease that may be present and any extra questions that may need answering
After your lender approves your mortgage application, you and the solicitor arrange a completion date. This is the date the solicitor draws the "new" money down from the new lender and uses it to clear the balance with your current lender. Any money left over is paid to you
How to Choose the Right Remortgage House Deal?
When considering which mortgage to choose, you should look at all the current deals on offer and the relative advantages these present to your circumstances. Lenders want you to remortgage with them, which means they want you to switch to them from your current lender. They need to give you a reason to change lenders, so they offer competitive rates of interest and free features to make the switch as easy and cost-effective as they can. Deals will vary and what's best for someone else might not suit you – and vice-versa.
You can compare remortgage rates on our website for an idea of what to expect, or see Mortgage Types Explained to learn about the different products available.
Do You Need a Remortgage Valuation?
Before you start looking at mortgage rates, you need to estimate what your property is worth. It's important that you're realistic, as your lender will eventually conduct their own valuation to confirm your estimate – this will be via an online desktop valuation or internal inspection.
You can arrange your own valuation with an independent surveyor to find out the value of your property, but this can be expensive and the lender will still need to instruct their own valuation anyway. You're better off talking to some local estate agents and using property websites like Zoopla or Rightmove, or even Mouseprice to come to a figure.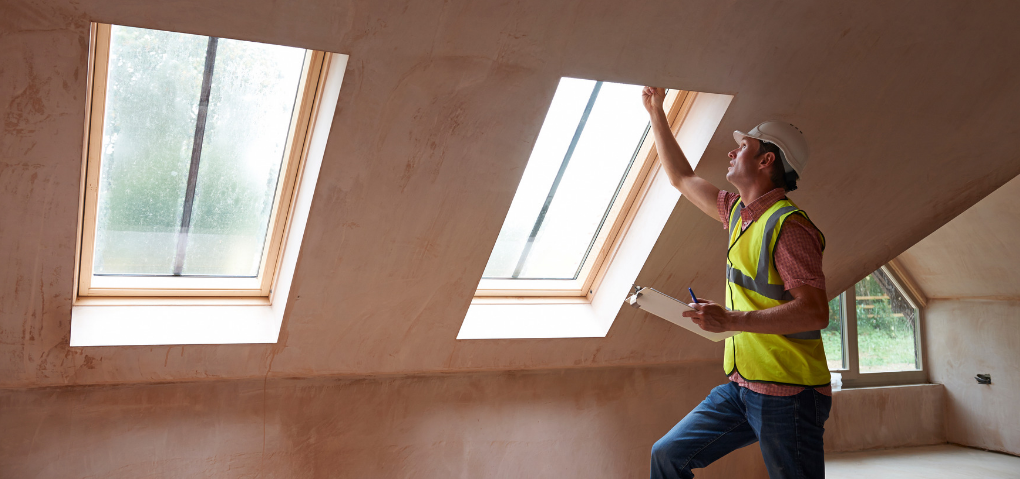 Remortgage Costs and Legal Fees
Remortgaging often costs less than buying a new property. A lot of the charges that come with the purchase of property either don't apply to you or are lower.
A remortgage can lead to a reduction in the price of:
Legal fees - solicitors' costs should be lower than when buying the property, since the legal process for a remortgage is less complex
Stamp Duty Land Tax – you only pay SDLT when you buy a property so you won't be liable for this as you already own your property
Homebuyer's report or survey - you're unlikely to repeat this exercise as you currently own the property so you know what state it's in
The costs of remortgaging may include:
Early repayment charges - these are only applicable if you remortgage before your current deal ends, but there might be a "final administration fee" for closing the account
Lender's booking and arrangement fees - these depend on the product you choose
Broker fees – it's best to use a broker when you remortgage as they can find you the best deals on the market that are suitable for you and your situation
Valuation fees - you may have to pay valuation fees, but often the lender will do a free valuation
Legal fees - you'll definitely require a legal service however lenders will often offer a free standard remortgage legal service or cashback to cover such costs
Higher lender charge/'MIG' premium - these are much rarer now than they were in the past so most lenders don't charge them
Before you settle on remortgaging, you should look into the fees you'll have to pay, especially if there's an early repayment charge on your existing deal. The extent to which these could reduce the potential savings could undermine the whole process. You ideally want to remortgage when it's most suitable and when you can maximise any savings.
Remortgage Advice and Criteria
Most lenders are looking for evidence that you can keep up to date with your repayments.
If you don't have any credit cards then taking one out may seem contradictory, but it can actually boost your credit score by demonstrating you can maintain a credit agreement. You should only make purchases you already have the money for on your credit card. Then, you put the money aside and pay off the credit card at the end of the month - preferably in full so you don't incur interest charges. As long as you meet the monthly payments, you'll be working towards better credit. Don't leave this exercise to the last minute though, or you won't have the time to build up the payment history to potentially boost your score. You could even set up a direct debit for either the full balance each month or the minimum payment, that way you ensure you never miss a payment and damage your credit score in consequence.
Reduce gratuitous spending
Lenders won't only look at your ability to pay bills when looking for evidence that you can meet the monthly repayments. They'll also look at your income and how much of it you're spending. Consider how important your regular outgoings are. Do you need a morning coffee every day? Are you actually using that gym membership? If you think it's an unnecessary expense, cut it to increase your disposable income.
Registering to vote is a way to prove your identity to lenders. It can improve your credit score as it helps credit search systems link up previous addresses with payment histories. Ensure that you've registered to vote and that all your electoral roll information is accurate before starting a mortgage application.
Consistently meeting your current mortgage repayments, in addition to other monthly bills and credit commitments will showcase your ability to manage your finances. It'll build up your credit score, which will increase the likelihood that you're accepted by the lenders with the best deals.
Can You Remortgage Early?
You can remortgage early, but you'll usually have to pay an ERC (early repayment charge) to your existing lender. An early repayment charge is a penalty fee that's applied if you repay your mortgage during the introductory deal period. The charge is usually a percentage of your outstanding mortgage debt and can amount to a significant sum.
Remortgaging can be tricky, especially if you want to leave your current deal early. At John Charcol, we'll walk you through the process, explain your options to you and find the best deal for your situation. Our advisers can tell you everything you need to know.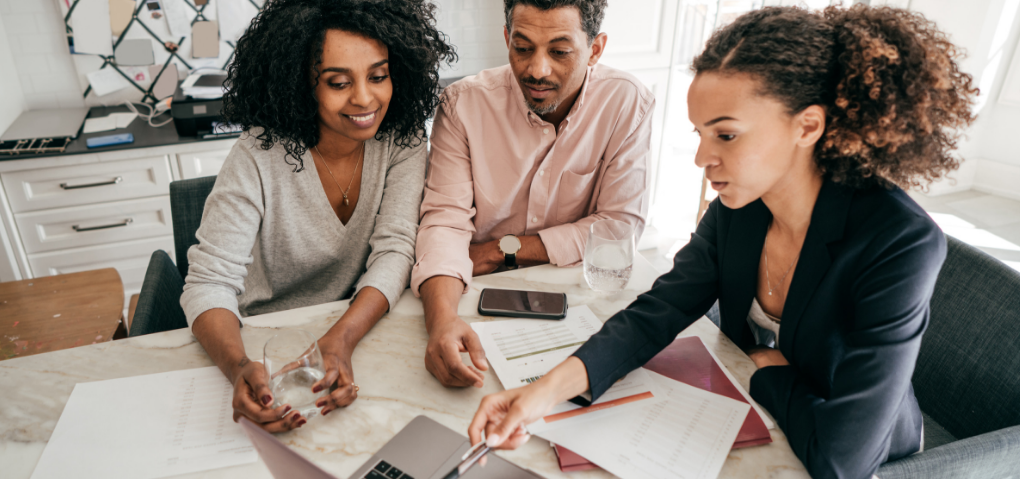 Who Shouldn't Remortgage?
Many borrowers have the potential to save money through remortgaging, but it's not the right choice for everyone.
We've listed some examples of when it might not be suitable below. If you fit one or more of these descriptions, give us a call. We'll help you figure out what your options are.
People with High Early Repayment Charges
If you've only recently taken out a fixed rate mortgage or a discount mortgage, you may find that your early repayment charges make remortgaging prohibitively expensive.
Those Who Need a Very Small Loan
Many lenders only accept remortgage applications when the loan required is above a minimum level of £25,000. Fees can reduce any savings you might make. In this situation, you may be better off taking a new deal with your existing lender.
People Whose Employment Status Has Changed Recently
Lenders need assurance that you can repay your loan, which is why they ask for your likely future income. If you've recently changed your work status from employee to self-employed but haven't yet had the time to build up a reasonable track record, you may find it difficult to find a lender who can accept your situation.
Those with Payment History Problems or Adverse Credit
If you've had some problems maintaining credit agreements in the recent past, you may find you're ineligible to mainstream lenders. In this case, you may be better off staying with your current lender and taking a new product with them. We suggest you talk to a broker first as we can check the likelihood of a successful remortgage or arrange a product transfer for you.
People Who Have an Interest-Only Mortgage with a High LTV
Most lenders will decline those who currently have an interest-only mortgage with a high LTV (loan to value ratio), e.g. if your mortgage balance is above 75% of the value of your property most lenders will decline the application on the basis that there isn't enough equity in it to realistically downsize at the end. It may be best to stick with your current lender and take a new deal with them. Your mortgage adviser can tell you the likelihood of a successful application.
Assessing Your Options
You can compare remortgage rates on our website for free. We'll give you a better idea of which remortgage product actually suits you as the best option may not be the cheapest.
Why not also try our free mortgage comparison calculator? It compares the monthly costs of your current mortgage against the other rates on the market, showing you how much you can save.
Finally, give us a call on 0330 433 2927and speak to one of our expert mortgage advisers or make an enquiry. We've arranged hundreds of remortgages, so feel confident that we'll find you the best one to suit your needs.