If you already own a Limited Company and are looking to either refinance or purchase a new investment property, we understand that the process of getting a mortgage can be tough.
There are a range of options available for you and, for reasons that largely come down to tax efficiency, more and more investors are deciding to buy properties within a Limited Company. By speaking to an expert broker, we can connect you with Limited Company mortgage lenders, while supporting you from start to finish.
For more information, read our in-depth Guide to Buy-to-Let mortgages for Limited Companies.
Compare the best buy-to-let mortgages for limited companies
John Charcol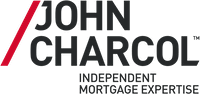 0330 057 5173
£
Cutlers Exchange, 123 Houndsditch London EC3A 7BU
1741 Total reviews
4.85 Average rating
Looking for the best Buy-to-Let mortgages for Limited companies? Our free comparison tool provides an indication of the best mortgage rates available to those purchasing or remortgaging an investment property within a Limited company.
We can help with a broad range of options, including:
Company Buy-to-Let rates from 2.69% pa
Limited Company HMO rates from 2.94% pa
Limited Companies with SPV (Special purpose vehicles)
Borrowing up to 85% loan to value (LTV)
No minimum income requirements
No limit to number of properties in portfolio
(Information correct as of December 2018)
Need some advice?
Send us your details and we will help find the mortgage that's right for you:
Why are limited company mortgages difficult to organise?
If your Limited Company receives money/income from any business or asset other than your Buy-to-Let property, then it is considered a Trading Company (not an SPV), which most lenders cannot accept.
Lenders typically prefer SPV mortgages as opposed to trading company mortgages, as the inclusion of other income streams and business channels via the company structure could introduce a higher element of risk.
The assessment criteria for the Limited Company Buy-to-Let mortgages can vary. The personal financial history of the director(s) will often be considered and lenders usually require the director(s) to personally guarantee the debt.
HOW CAN JOHN CHARCOL HELP WITH LIMITED COMPANY MORTGAGES?
We have plenty of experience of working closely with Limited Company mortgage providers. Our combination of expert staff and access to the whole market allows us to offer impartial advice and support to help guide you through the finance options available to you as a Limited Company.
We also have access to a range of other trusted partnerships with professionals such as insurers, tax accountants and legal professionals. With the help of these partners and our staff, you can receive the whole service.
When choosing the best Buy-to-Let mortgage for your Limited company, expertise counts
To find out if your Limited company qualifies for a Buy-to-Let mortgage, call our experts who can conduct a more detailed, personalised search.
We can also help you compare rates to find a better deal and save time and money by managing your mortgage application from start to finish.