Why Purchase a Buy-to-Let Property as a Limited Company?
Taking out a mortgage and purchasing a buy-to-let mortgage through a LTD (limited) company or SPV (Special Purpose Vehicle) can be more tax-efficient than doing so in your personal name as a private landlord.
Here's why.
You Pay Income Tax on Rental Income from a Privately-Owned Rental Property
To calculate how much tax on rental income you must pay, your rental income is added to your overall personal income which may push you into a new tax bracket and result in you paying Income Tax at a higher rate
You Pay Corporation Tax on the Rental Profits on Properties Held in a Limited Company, not Income Tax
Unlike Income Tax, there are no upper tiers for Corporation Tax - Corporation Tax is set at a static rate of 19% (2022 – 2023), which means that's the maximum rate you'll be charged unless the Government change the rate of Corporation Tax itself. Corporation Tax is set to rise to 25% from the beginning of the 2023 tax year
You can offset many expenses against the income for a company that you can't with a privately-owned rental property
Talk to Our Experts Today
Limited Company Buy-to-Let Mortgage Rates
Use our free best buy tool to compare the best buy-to-let mortgages for limited companies.
How to Get a Mortgage Through a Limited Company
Speak to a Mortgage Broker
It's best to use a specialist mortgage broker like John Charcol to apply for a mortgage for buy-to-let through a limited company. Not only do we understand what criteria you need to meet for your mortgage, but most limited company buy-to-let mortgage lenders won't accept your application unless you use an intermediary.
---
Consult a Tax Adviser or Accountant
For help setting up a limited company for buy-to-let purchases, consult a tax adviser/accountant. They'll be able to make sure everything is set up properly. You may want to approach a tax adviser/accountant before speaking to a mortgage adviser. That way, your limited company can be set up and you'll be ready to start the mortgage application process when you first speak to your mortgage adviser. Nonetheless, if you want some more information before setting up your limited company, then give us call on 0330 433 2927 and we'll answer your questions.
How Can John Charcol Help with Limited Company Mortgages?
We Take Care of Everything
With over 45 years of service, we've seen it all. We can save you money, time and make buying your property easy.
We're Highly Recommended
We have over 1,800 5* reviews on reviews.co.uk, so you can feel confident that your mortgage is in the right hands.
We Give Personal, Expert Advice
We work around your schedule to help you arrange a mortgage that suits your circumstances, no matter how complex.
Our Purchase/Refinancing Process
1. Meeting with Adviser and Mortgage Research
When you phone us, you can either arrange a phone appointment with your adviser or a face-to-face meeting – whatever suits you. Your adviser will ask you some questions and, once they have all the information they need, they'll go away and find suitable mortgage deals for your circumstances and future needs. They'll also arrange a follow up call to present you with what they've found. It may require more than one conversation to gather all the right information, depending on where you are in your property search.
2. Decision in Principle
Once you're happy with their recommendation, you adviser will go about securing your DIP (Decision in Principle) - which is basically a promise from the lender that they'll loan you money on the condition that the information you've provided is correct and subject to a valuation of the property.
3. Offer on Property/Refinancing
After you've secured a DIP (Decision in Principle), you'll be in a great position to make an offer on a property or move forward with refinancing and possibly changing ownership from private landlord to limited company.
4. Pre-Application and Submission
Following the acceptance of your offer, we'll send you some information which explains all the documents we need to submit to the lender. You'll be assigned a client relationship manager who'll check and submit certified copies of your documents; they'll liaise with both you and the lender. Your adviser will then submit the fully packaged mortgage application.
5. Lender Underwriting and Valuation
The lender will underwrite your application; this basically means they'll verify the information you've provided and review all your documents for themselves. They'll also instruct a valuation for their purposes on the property.
6. Mortgage Offer
If the lender is happy with everything they've found, they'll send you a mortgage offer. They'll also send us a copy.
7. Conveyancing
After you've accepted your mortgage offer, you'll go through the legal part of the process, known as conveyancing. This is where the solicitors/conveyancers draw up contracts and organise the actual, legal purchase of the property/refinancing. If buying, you'll also need to arrange buildings insurance at this stage, making sure it's in place from exchange.
8. Exchange and Completion
Once everything is in place, your conveyancer/solicitor will exchange contracts with the seller's conveyancer/solicitor. It's at this point that you put down your deposit and are legally bound to buy the property. You'll lose your deposit if you pull out after exchange. The purchase completes when money is transferred on an agreed-upon date. As soon as you have a date for completion you'll know when the property can take tenants, therefore you can start speaking to a letting agent.
If it's a remortgage buy-to-let process, then your conveyancer/solicitor will set a date to draw down the funds and pay off any existing lender(s) once the mortgage offer's released.
LTD Company Mortgage FAQs
What's the Difference Between a Limited Company, LTD and SPV Mortgage?
A limited company is a company that's owned by private investors; it's not on the stock exchange. These investors are legally responsible for the company's debts, but only to extent of the amount they've invested
An LTD company is the same as a limited company, therefore an LTD company buy-to-let mortgage is the same as a limited company buy-to-let mortgage. Some people simply prefer to use "LTD" instead of "limited". It's entirely an aesthetic choice
An SPV (Special Purpose Vehicle) is a limited company which is set up specifically to manage properties. You set one up precisely for the purpose of taking out a limited/LTD company buy-to-let mortgage
How Do I Set Up a Limited Company or Get an SPV for a Buy-to-Let Mortgage?
To take out a buy-to-let mortgage through a limited company, your limited company needs to have been set up with the purpose of buying/selling/managing property.
If you don't already have a suitable limited company, you can set up an SPV. An SPV is a company you set up to buy/sell/manage property, specifically so that you can get a buy-to-let limited company mortgage.
It's important you speak to an accountant as they can help make sure that your SPV is set up with certain SIC codes and definitions in mind.
See our guide for how to set up a limited company for buy-to-let purchases and for information about SIC codes.
Can a Limited Company Get a Buy-to-Let Mortgage?
You can take out a buy-to-let mortgage through a limited company. The buy-to-let property you purchase with the mortgage will be owned by the limited company. Many people choose to do this - rather than take out a buy-to-let mortgage and purchase a property as a private landlord - because it can be much more tax-efficient and better for Inheritance Tax purposes.
What Are the Criteria for a Limited Company Mortgage?
The criteria for limited company buy-to-let mortgages are fairly similar to the criteria for normal buy-to-let mortgages.
There are a couple of things to bear in mind though:
The limited company has to be set up/have been set up with the purpose of buying/selling/managing property
The assessment criteria for limited company mortgages can vary from lender to lender
The lender will often consider the personal financial history of the company director(s) and will usually require that the director(s) personally guarantees the debt
There's usually no minimum time that the company has to be incorporated for
How Many Mortgages Can I Have Through a Limited Company?
You can have as many mortgages as your lender will allow. Some lenders will let you have up to 4 or 5 mortgages with them. You become a portfolio landlord when you own 4 or more rental properties, whether they're owned privately or through a limited company.
Many lenders will also often have a limit on the total amount you can borrow with them and a total borrowing limit across all lenders.
If the overall figure you want to borrow becomes too high then you're essentially running a commercial operation and should therefore take out a commercial mortgage(s).
Are Buy-to-Let Mortgages for Limited Companies More Expensive?
Buy-to-let mortgage rates tend to be a little bit higher for limited companies than for private landlords. You can view current rates using our best buy tool above.
Do I Need a Commercial Mortgage?
You'll need a commercial mortgage if the overall figure you want to borrow across lenders is too high for a limited company buy-to-let mortgage.
We can arrange buildings and contents insurance for properties owned by limited companies through our partnership with Legal and General.
Our in-house protection team can find you protection cover for buy-to-let limited company directors tailored to suit your specific requirements.
We can refer you to an experienced solicitor from our carefully selected panel - one with the skills to help you with your buy-to-let company mortgage.
Want to release equity from a property? We can help you access the money in your property through our partnership with Key Retirement.
John Charcol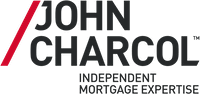 0330 057 5173
£
Cutlers Exchange, 123 HoundsditchLondonEC3A 7BU
Excellent
LocalBusiness
4.86 based on 2259 reviews
LocalBusiness

I would like to thank John Charcol especially Leigha and Reiss for their support with my recent mortgage application. The process was so smooth and stress free I couldn't recommend them enough. This is the second time I have used this company and will continue to do so for every application.

Posted

LocalBusiness

It was amazing experience Mr Shaahid was extremely proactive to get me mortgage.

Posted

LocalBusiness

Excellent from start to finish. We were in a bit of a unique situation to get a mortgage and Maz (Mufazzal Choudry)has been brilliant at every step. Communication has been clear and helpful and we couldn't recommend him highly enough.

Posted

LocalBusiness

We had excellent service from Samm Walker when arranging our life insurance recently. Samm was very friendly, helpful and patient with us whilst going through the whole process. Highly recommended! Thank you!

Posted

LocalBusiness

Verified Buyer

Excellent service from start to finish. From initial consultation, to getting the offer finalised, Mufazzal Choudhury was great at guiding us through the process and taking the lead on sorting everything out. Would highly recommend Mufazzal/Maz and John Charcol as a mortgage broker. Maz was open to questions at most times of the day fitting us in around our busy schedules. He's been continuously diligent, continuing to provide us revised offers and reduced rates as lenders lower their products.

Posted

LocalBusiness

Verified Buyer

As a self-employed expat looking for a buy-to-let mortgage, I needed a broker who could track down a competitive deal for niche borrower, and Charcol brokers Mark Brazier and Hollie Yeates did it. As well as finding me the perfect mortgage, they offered brilliant support throughout the process, and everything went very smoothly their end.

Posted