Compare the best buy-to-let mortgages for limited companies
John Charcol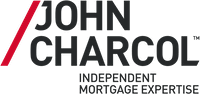 0330 057 5173
£
Cutlers Exchange, 123 Houndsditch London EC3A 7BU
1477 Total reviews
4.84 Average rating
Looking for the best Buy-to-Let mortgages for Limited companies? Our free comparison tool provides an indication of the best mortgage rates available to those purchasing or remortgaging an investment property within a Limited company.
When choosing the best Buy-to-Let mortgage for your Limited company, expertise counts
To find out if your Limited company qualifies for a Buy-to-Let mortgage, call our experts who can conduct a more detailed, personalised search.
We can also help you compare rates to find a better deal and save time and money by managing your mortgage application from start to finish.