Buying a house with a shared ownership mortgage can be the path toward home ownership for people who cannot get a mortgage for 100% of a property's cost. However, it can be a challenge to get any type of mortgage if you have a poor credit rating or a bad credit history and there is a chance your application could be refused.
Here's our guide for how to get a shared ownership mortgage even if you have poor credit, as well as everything you need to know about this type of mortgage and how to check and improve your credit rating.
Can You Get a Shared Ownership Mortgage with Bad Credit?
It is possible to get a shared ownership mortgage when you have poor credit, but it can be harder than if you had good credit. This is because, depending on the bad credit on your file, you'd have to find an adverse credit lender that also offers shared ownership mortgages. These lenders will take on the additional risk of lending to people with poor credit, but in return, you'll likely have to pay a higher interest rate.
What Is Shared Ownership?
Shared ownership is where you buy a portion of the property and pay rent on the remaining part. You can buy between 25% - 75% of the home with a mortgage, and then rent the rest at a reduced rate. You would have the option to buy the remaining portion of the home later when you can afford to via staircasing.
You would usually have to put down a deposit based on a percentage of the part of the home you're purchasing, and then you would make monthly repayments alongside your rent payments. Shared ownership mortgages are typically only available to people who do not own any other properties.
What Are the Benefits of a Shared Ownership Mortgage?
Shared ownership can be an easier way to get onto the property ladder that can help people who otherwise would not be able to own their homes by allowing them to purchase a share of a property rather than the whole thing.
With shared ownership you:
Make smaller monthly mortgage payments than if you bought the whole property
Don't need to provide as much in deposit than if you bought the whole property
Have the option to staircase and buy a greater share of the property when you can afford it
What Are the Downsides of a Shared Ownership Mortgage?
There are some downsides to shared ownership.
Until you own the property you won't be able to make major changes to it without the approval of the owner of the other portion of it
You would have to pay ground rent and service charges as shared ownership homes are leasehold. This is even the case once you have fully bought the property
If you want to buy more of the property, you'll have to pay market value at that point. This could mean you pay more per portion than your initial cost would have been
If you want to sell your share, you have to give the owner of the other portion first refusal and cannot take other offers if they want to buy it
Can You Get Any Type of Home Through Shared Ownership?
No, only certain properties are eligible for shared ownership. The properties you can get through shared ownership are:
New build homes
Certain homes that are being resold through shared ownership by a housing association or local council
Homes that meet specific needs, such as ground floor flats for people with long term disabilities
Can I Get a Shared Ownership Mortgage with Multiple Poor Credit Applicants?
Yes, you can get shared ownership if you're jointly buying your portion with someone else, even if you both have bad credit histories. However, it might be harder for you to find a competitive mortgage deal.
What Deposit Size Do I Need for a Bad Credit Shared Ownership Mortgage?
Most adverse credit lenders will consider a 95% LTV shared ownership, as long as you meet their criteria. This means that you would only need a deposit of 5% of your portion of the property. However, if you're able to provide more in deposit this could lower your LTV and therefore help you access better rates. This can be particularly useful if you are using an adverse credit lender as their interest rates tend to be higher.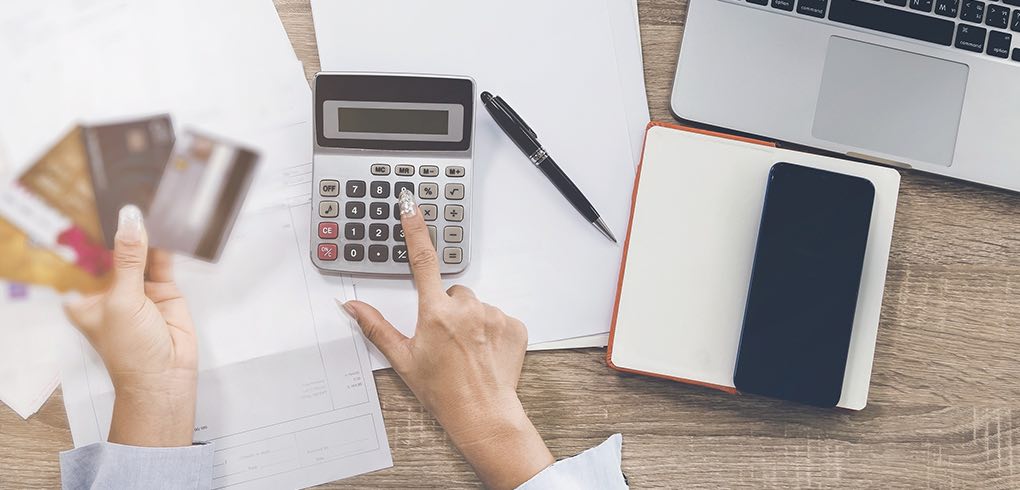 Can I Get a Bad Credit 100% Shared Ownership Mortgage?
The majority of lenders that offer shared ownership require a minimum of 5% in deposit. Currently on the market, there are no 100% shared ownership mortgages.
Why Does Bad Credit Affect My Chances of Getting a Mortgage?
Your credit score and credit history show how you have managed credit products such as credit cards, car financing and loans. Lenders will look at this to see how likely you are to make your mortgage repayments on time. If you have a poor credit history, lenders will see you as a higher risk.
What Credit Issues Will Affect My Chances of Getting a Shared Ownership Mortgage?
There is a wide range of credit issues that could make it hard for you to get a mortgage.
Late payments: late repayments on any type of loan, financing, credit card, or overdraft
Missed payments: missing repayments
Unauthorised borrowing: unapproved overdrafts on credit cards or bank accounts
High credit use: using a high percentage of your total lines of credit
CCJs: county court judgements, especially if they are not yet settled
IVAs: individual voluntary agreements
Defaults: especially for recent issues
Bankruptcy: especially recent bankruptcy
Too many recent credit checks: hard credit checks are listed on your credit report
Being linked to someone with poor credit history: having a loan or mortgage with someone with poor credit
No credit history: having little credit history and a low credit score
Errors: some errors and identity issues can cause problems
These issues can make lenders concerned that you might not be able to make your repayments. Having multiple recent hard credit checks suggest you are currently looking for more lines of credit than you can afford, and having little credit history means that lenders do not have enough evidence to determine whether they think you'll make your payments on time.
What Else Do Adverse Credit Lenders Consider?
Adverse credit lenders consider application on a case-by-case basis, so they're able to be more flexible with their criteria than high street lenders when it comes to bad credit.
Your credit profile isn't the only thing lenders consider though. All lenders will look at your income when they're deciding whether or not to lend to you for a residential mortgage. Generally, the higher your income, the higher your maximum potential borrowing – subject to factors such as debt, childcare commitments, etc. This means that shared ownership is very useful for people who have lower incomes, as it can enable them to buy a share of a property they otherwise couldn't afford. Lenders will consider the income of all applicants on the mortgage.
What Credit Score Do I Need for a Shared Ownership Mortgage?
There is no specific credit score that you need in order to get offered a shared ownership mortgage. This is because different lenders will have different requirements. There are also some lenders who will offer mortgages without a traditional credit check, where they instead judge applicants on a case-by-case basis.
How Can I Check My Credit Score?
If you want to see your credit score to get an idea of whether or not you'll be offered a mortgage, it's easy to do. You can simply make an account with any of the large credit reporting agencies such as Experian, Clearscore or TransUnion.
It's worth noting that different credit agencies have different criteria, meaning that there is no specific score you can compare for all cases. However, the agencies should tell you what band your score is in, which will give you an idea of how likely you are to get offered new lines of credit.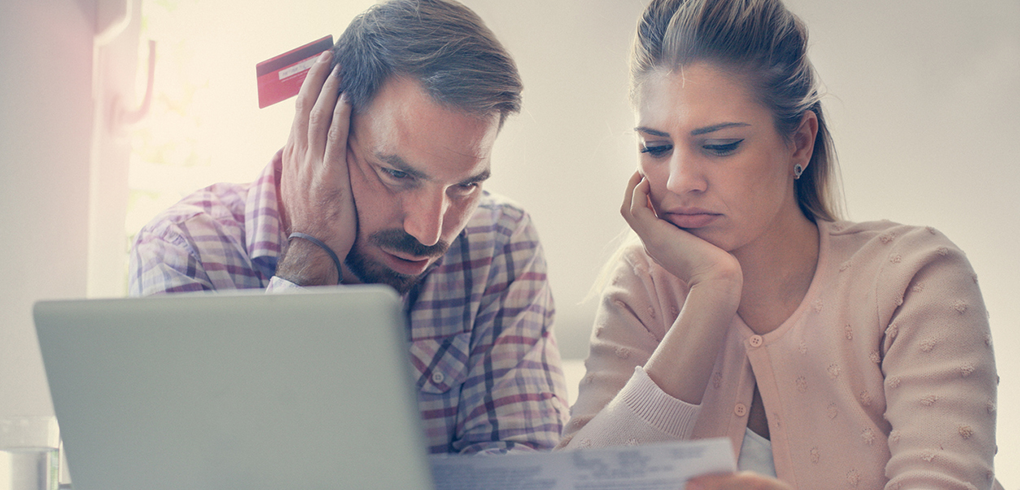 How Can I Improve My Credit Score?
Improving your credit score could help you get more mortgage offers from lenders.
There are various ways to improve your credit score:
Making payments on time: you should be sure to make payments for loans, credit cards and other finance on time
Avoid overdrafts: try to avoid unplanned or unarranged overdrafts
Not maxing out all your credit cards: regularly using all of your available credit can indicate poor money management to a lender
Settling CCJs, Defaults and more: you should make sure that all major issues are fully settled before you apply for a mortgage if possible
Wait: if you have issues such as CCJs and defaults, these will become less of a problem as time passes and your credit score gradually improves
Avoid hard credit checks: if you're applying for many new lines of credit within a short period of time, this will show on your file and negatively impact your score
What Else Can I Do to Improve My Chance of Getting Approved for a Shared Ownership Mortgage?
There are other approaches you can take to improve your chances of getting a mortgage despite poor credit:
Offer a higher deposit: this means you will borrow less
Reduce your other outgoings: reducing loan payments and other outgoings will help increase your affordability calculation
Find a cheaper property: again, this means you could be borrowing less from the lender
How Can a Broker Help with Shared Ownership Mortgages and Bad Credit Rating Clients?
One of the main benefits of using a broker like John Charcol is that we have access to a wide range of shared ownership mortgage lenders, including bad credit lenders who will not offer mortgage products directly to clients without an intermediary. This means that you'll have more mortgage options available to you, so you can usually find a better deal with a broker than you would be able to find by yourself.
We also handle the entire process for you – which can make a complex situation like getting a shared ownership mortgage with bad credit a lot easier and more straightforward.
Shared Ownership Mortgage for Bad Credit Roundup
It can be hard to get a shared ownership mortgage offer if one or more of the borrowers involved have a poor credit history. However, there are adverse credit lenders that do offer shared ownership mortgages.
It's best to use a broker like John Charcol to ensure you have access to the very best deals on the market. We have plenty of skilled advisers with experience placing adverse credit mortgages for complex situations. Get in touch today on 0330 433 2927 to see how we can help you get a shared mortgage with poor credit.