Family Springboard Mortgage or Family Deposit Mortgage
As 100% mortgages are no longer available, unless you buy with a government home buyer scheme it can be a struggle to raise a large enough mortgage deposit to get on the property ladder.
If that sounds like you, a family springboard mortgage, also known as a family deposit mortgage, could be the answer. With these types of mortgages, you can get a mortgage of up to £500,000 with a relative's help and only a small deposit.
You'll need a family member to help you out financially, which will mean putting savings into an account that the mortgage lender holds. Many big high-street banks such as Lloyds Bank and Barclays offer these mortgages to people moving home and to first-time buyers.
Keep reading to determine whether family deposit mortgages or family springboard mortgages could be right for you.
What is a Family Springboard Mortgage?
A family springboard mortgage is a mortgage used to buy a home using financial security, provided by family members. A family member can put either equity as security, or funds into a fixed savings account equivalent to 10% of the purchase price, typically over a 5 year period. Once the 5 years has elapsed the property is expected to have built enough equity to achieve 90% LTV and allow the buyer to remortgage on to another suitable deal. The charge or funds will then be passed back to the family member.
The savings will also earn interest, giving additional security. The Barclays springboard mortgage is the most well-known type of family deposit mortgage, and it's available to both existing homeowners and first-time buyers. However, other types of family-assisted mortgages are available from other lenders that work in a similar way.
How Does a Family Springboard Mortgage Work?
Money from a relative is transferred to a savings account held by the lender and linked to your mortgage. This gives security to your mortgage lender should you not repay the loan. Savings must be equivalent to a 10% mortgage deposit. If you're hoping to buy a property costing £250,000, you'll need a minimum of £25,000 in the savings account.
While the term of your mortgage will be longer than five years, the relative who provided the money will get their contribution returned after five years, usually with interest on top. The family member providing the money for a family deposit mortgage cannot withdraw the money from the savings account, even in an emergency.
How Much Deposit Would I Need?
A springboard mortgage will allow you to use family equity or savings to put down as collateral to avoid putting any deposit down. The family will put down 10% equivalent of the purchase price for a period of 5 years. Once you have achieved 90% LTV you will then be able to remortgage on another suitable product at which point the lender will release any charge or funds with interest.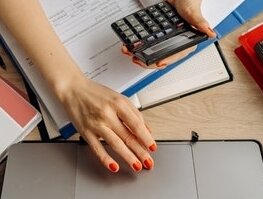 How Much Can I Borrow on a Springboard Mortgage?
The amount you can borrow on a springboard mortgage will generally depend on your income. With a Barclays family springboard mortgage, you can borrow up to five and a half times your income if you earn over £50,000. If your income is under £50,000, you can expect to borrow up to four times your earnings.
For example, if you earn £40,000 a year, you might be able to borrow up to £160,000. The lender will also consider the source of your income and what other financial commitments you have. Many mortgage lenders use a family springboard mortgage calculator to determine how much to lend to a mortgage applicant. Our easy-to-use borrowing calculator will help you work out what size mortgage you might be able to get.
What Family Deposit Mortgages are Available?
Several family-assisted mortgages are available, and each has its own eligibility criteria, terms, and rates. How much you can borrow will depend on the lender. It's a good idea to consider a few options.
Halifax Family Boost Mortgage
The springboard mortgage Halifax offers is a family boost mortgage similar to Barclay's springboard mortgage. However, the funds are held in savings for three years rather than five, which means your relative will get their money back sooner. But you may find that your mortgage payments are higher in the first three years. The Halifax springboard mortgage will only allow the funds to come from a relative. Although you're allowed to have several family members helping you, they must each be named on the savings account.
Nationwide Family Deposit Mortgage
To be eligible for a Nationwide Building Society's family deposit mortgage, the person providing the funds to you must be a relative and already have a mortgage with Nationwide. They'll also be required to use their home for security rather than depositing funds into a savings account. If you don't meet your mortgage payments, they could lose their home. However, they won't have to part with cash to help you get a mortgage, which can be a plus.
Lloyds Bank Lend a Hand Mortgage
Lend a Hand mortgages are Lloyds' family springboard mortgages. Your relative will put 10% of the property's value into a savings account which will remain there for three years. After this time, they'll get their money back with interest. As you'll be on a fixed rate for three years, you'll be protected from interest rate increases and know exactly how much your mortgage repayments will be.
Instead of remortgaging and using the released equity as a new mortgage deposit on a second home, another option you may want to consider is what's known as cash-out refinance. In this case, you'd remortgage your existing property for a much large amount and then use this money to purchase your second property outright.
However, you may face higher monthly payments while taking on a greater risk in one form of investment category. You may be exposed to negative equity on a larger scale if the housing market slumps.
Releasing equity from your first home to buy a second home through mortgage refinancing has another aspect to consider. Many lenders cap the LTV (loan-to-value) ratio on second homes at 80% or 85%. Meanwhile, buy-to-let and holiday let properties are often capped at 75% LTV. You'd better be sure that you can cover the larger deposit you'll need if you're planning to use your second home for this purpose.
What Are the Benefits of a Family Springboard Mortgage or Family Deposit Mortgage?
Many buyers decide a family springboard mortgage deposit is right for them if they need family financial assistance to get approved for a mortgage. But there are additional benefits to taking out this type of mortgage.
Fixed-Term Rates
While it will vary according to each lender, most family mortgages are available on a three-year or five-year fixed term. This provides a degree of stability during the first few years after buying the property. You can then choose to switch the rate, and the remaining loan will be paid over the rest of the mortgage term.
Opportunity for a Better Deal
A springboard mortgage typically allows borrowers to purchase at a better rate than a traditional 95% deal, as the risk to the lender is essentially 90% of the property value.
Property Security
When you take out a family mortgage, you hold full rights to the property. The person putting money into a savings account for you is not a guarantor, which also means they're not liable for Stamp Duty.
Help with Gifting Cash
For parents, a springboard mortgage deposit means they can help their children get on the property ladder without parting with their funds long-term.
Savings Earn Interest
When parents help out their children through a Family Deposit Mortgage, they can also benefit by earning interest. Springboard mortgage interest rates from lenders are typically higher than the Bank of England base rate.
Is a Family Deposit Mortgage Right for Me?
There are several reasons why a springboard mortgage might be right for you. For example:
You have little or no deposit and have family members who are willing to help you.
You're a parent with savings that you'd like to use to help your child get on the property ladder.
You want a flexible way to buy your home.
If a family deposit mortgage doesn't sound right for you, there are other options to help you get on the property ladder. These include shared ownership, where you can part rent and part purchase a property. If you can't afford a mortgage on an entire property and don't have a family member to make their savings available, you can still buy part of it. You can then buy the remaining share of the property bit by bit when you can afford to.
It's a great idea to discuss what type of mortgage is right for your circumstances with a mortgage adviser. John Charcol is here to make the mortgage process as painless as possible for you. To find out more about family deposit mortgages, or other options available to help first-time buyers, get in touch with us today on 0808 250 8400 or submit an online enquiry.