Finding the best buy-to-let remortgage rates
The best buy-to-let remortgages are often exclusive to intermediaries and independent mortgage brokers like John Charcol. Use our tool to see which remortgage buy-to-let deals could work for you then get in touch with one of our mortgage experts to find out more.
Getting the best buy-to-let remortgage rate for you depends on your unique situation and various key factors like your credit history, income and how much equity you have. We help you by researching the remortgage market and recommending the best buy-to-let mortgage product for your situation. We even manage your application from start to finish, liaising with lenders and keeping you updated.
Talk to Our Experts Today
buy-to-let remortgage comparison tool UK
Remortgaging buy-to-let mortgages? If you own up to 3 rental properties then use our BTL remortgage comparison tool below to find the latest and best deals for you on the market right now.
If you own 4 or more rental properties then visit our page to on portfolio landlord mortgages.
Expert Tip - Nick Mendes, John Charcol. November 2023
Although we're seeing lower rates now, we're also seeing higher arrangement fees. Bear in mind that it could be cheaper overall to opt for a higher rate with lower arrangement fees in some circumstances. It's worth discussing this with your broker.

Coming out of your fixed rate will also be a potentially different environment to what you've been used to in the past, talk to you broker about whether the best option for you is remortgaging or opting for a product transfer with your existing lender to overcome ICR calculations.
Why Remortgage Buy-to-Let Properties with John Charcol?
We Take Care of Everything
With over 45 years of service, we've seen it all. We can save you money, time and make remortgaging your property easy.
We're Highly Recommended
We have over 1,800 5* reviews on reviews.co.uk, so you can feel confident that your mortgage is in the right hands.
We Give Personal, Expert Advice
We work around your schedule to help you arrange a mortgage that suits your circumstances, no matter how complex.
BTL Remortgage Process
1. First Call
When you contact us, we'll arrange an appointment between you and one of our advisers – this can be over the phone or face to face. Your adviser will ask you some questions and, once they have all the right information, they'll go away and find you the best BTL remortgage for your current and future needs. They'll then organise a follow up appointment to tell you about their recommendation.
2. Decision in Principle
After your adviser has presented you with their recommendation and you're happy to proceed, they'll work on securing your DIP (Decision in Principle). Your DIP is a promise from the lender that they'll loan you the money on the condition that the information you've provided is correct and subject to a valuation on the property.
3. Pre-Application and Submission
After securing your DIP, we'll start to prepare your mortgage application. We'll send you a pack that explains all the different documents the lender needs. You'll be assigned a client relationship manager who'll go through your documents and get everything ready for submission. Your adviser will then submit your full mortgage application.
4. Lender Underwriting and Valuation
The lender carries out a process called "underwriting" where they check all the information and documents you've provided in your application. They'll also instruct a mortgage valuation on the property to make sure there are no significant problems with it. Sometimes a lender will only instruct a desktop valuation for a remortgage – rather than a physical valuation – as your property would have likely had a valuation and internal inspection when you took out your first mortgage.
5. Mortgage Offer
Following a successful underwriting process and valuation, the lender will accept your remortgage application and send you a mortgage offer. They'll also send a copy to us.
6. Conveyancing
After you accept the mortgage offer, you'll go through conveyancing which is where a solicitor arranges all the legal paperwork so you can transfer from one lender to another.
7. Completion
Finally, after you've signed all the paperwork, your solicitor will set a date to draw down the new money to clear the outstanding balance with your current lender. Any excess funds will be returned to you. This is called completion.
John Charcol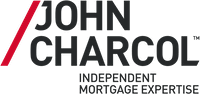 0330 057 5173
£
Cutlers Exchange, 123 HoundsditchLondonEC3A 7BU
Excellent
LocalBusiness
4.86 based on 2259 reviews
LocalBusiness

I would like to thank John Charcol especially Leigha and Reiss for their support with my recent mortgage application. The process was so smooth and stress free I couldn't recommend them enough. This is the second time I have used this company and will continue to do so for every application.

Posted

LocalBusiness

It was amazing experience Mr Shaahid was extremely proactive to get me mortgage.

Posted

LocalBusiness

Excellent from start to finish. We were in a bit of a unique situation to get a mortgage and Maz (Mufazzal Choudry)has been brilliant at every step. Communication has been clear and helpful and we couldn't recommend him highly enough.

Posted

LocalBusiness

We had excellent service from Samm Walker when arranging our life insurance recently. Samm was very friendly, helpful and patient with us whilst going through the whole process. Highly recommended! Thank you!

Posted

LocalBusiness

Verified Buyer

Excellent service from start to finish. From initial consultation, to getting the offer finalised, Mufazzal Choudhury was great at guiding us through the process and taking the lead on sorting everything out. Would highly recommend Mufazzal/Maz and John Charcol as a mortgage broker. Maz was open to questions at most times of the day fitting us in around our busy schedules. He's been continuously diligent, continuing to provide us revised offers and reduced rates as lenders lower their products.

Posted

LocalBusiness

Verified Buyer

As a self-employed expat looking for a buy-to-let mortgage, I needed a broker who could track down a competitive deal for niche borrower, and Charcol brokers Mark Brazier and Hollie Yeates did it. As well as finding me the perfect mortgage, they offered brilliant support throughout the process, and everything went very smoothly their end.

Posted
Why Remortgage Your Buy-to-Let?
You can remortgage your buy-to-let property to release equity if you need to raise some money. It's also a way to get a better interest rate or change the terms of your existing mortgage deal. Whatever your reasoning for remortgaging a property, it can have an impact on your monthly repayments and ROI (return on investment).
Can I Remortgage My Home to a Buy-to-Let?
It is possible to remortgage your home onto a buy-to-let basis. If you're looking to purchase a new main residence but wish to keep your existing property to let out - or are struggling to sell it - it may be possible to remortgage it onto a buy-to-let product. This is called let to buy. In some circumstances, when you remortgage your previous residence onto a buy-to-let basis, you may be able to release equity which you can then use towards your deposit on your new home.
What Criteria is Considered for a Buy-to-Let Remortgage Deal?
Every mortgage lender has different buy-to-let mortgage eligibility criteria, but the best BTL remortgage rates available to you will depend on your credit history, rental income and how much equity you have. A mortgage broker can take all of these factors into account to find the best mortgage deals for you.
Why Use a Mortgage Broker for a BTL Remortgage?
Our mortgage advisers are experts in all aspects of mortgages and remortgages so we can help you find the best deal. We'll pair you with an adviser who will find you the best price for your situation so you don't have to do the hard work. Our brokers will support you every step of the way.
We're partners with Legal and General, so we can find you suitable buildings and contents insurance for your property.
It's important to protect yourself against the unforeseen. Our in-house team can organise mortgage protection that's tailored to suit your unique needs.
We have access to a select panel of trusted conveyancers and solicitors so, not only do we organise your mortgage, we can refer you to a trusted solicitor for the conveyancing part of the process.
We can help you prepare your property for tenants with our exclusive Concierge Service - available through our partners Just Move In. They'll arrange all the removals and more.