Don't take our word for it - read what customers have to say about our service
The level of service we provide to our customers at John Charcol is really important and we're always delighted to receive positive feedback.
Here's what some of our clients have said about us recently.
John Charcol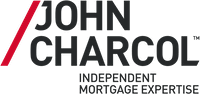 0330 057 5173
£
Cutlers Exchange, 123 Houndsditch London EC3A 7BU
Excellent
1607 Total reviews
Esther

Great service provided by Rob at John Charcol. - very efficient, personable and professional throughout. Would highly recommend.

Posted

Richard

Nicole and Chantelle provided excellent service for our remortgage throughout the whole process - responding very promptly at each stage, keeping us updated on progress and explaining everything very clearly - we wouldn't hesitate to recommend the service to others

Posted

Alan

A fantastic service provided by Sarah, Holly and the team at John Charcol. They guided me through each step and were there to support whenever needed. I wouldn't hesitate to recommend their service.

Posted

Cara

Holly and Nicole were really helpful and knowledgeable. They were both extremely helpful, and friendly. Both a pleasure to deal with. Thank you

Posted

Debbie

Really pleased with the entire team at John Charcol. They made my remortgage process quick, easy and stress free. Will definitely be recommending them.

Posted

John

Communication is excellant. They tailor everything to your specific needs and are great at explaining at each key stage. Would definately recomend to anyone.

Posted

Ella

I used Sarah Teff at John Charcol with my mortgage , as a first time buyer I had a lot of anxieties and concerns , nothing was too much to answer and the service we received from the start to the very end was exceptional. I would highly recommend.

Posted

Jack

I used John Charcol to help me buy my first property and they were excellent really helped me with everything as I had no clue what needed to be done .I had Sarah and Fiona they were brilliant couldn't of asked for better help thanks a lot John Charcol.

Posted

Laura

I have used John Charcol twice now and I honestly think its the most efficient service I have had from any company for anything. I cannot recommend them highly enough. A mortgage company, and linked solicitors that I never have to chase, do what they say when they say, get me a great deal with minimal fuss. I wont use anyone else again now. I am so happy (yet again) with their service.

Posted

Sarah

Always kept me up today with progress of my mortgage

Posted
Sign up to our Newsletter
Receive our monthly email newsletter and keep up to date on the current condition of the mortgage market alongside product news that may be of interest to you.