Don't take our word for it - read what customers have to say about our service
The level of service we provide to our customers at John Charcol is really important and we're always delighted to receive positive feedback.
Here's what some of our clients have said about us recently.
John Charcol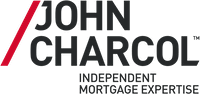 0330 057 5173
£
Cutlers Exchange, 123 Houndsditch London EC3A 7BU
Excellent
Owen

Efficient and well managed as on previous occasions

Posted

James

Used emily to see a bridging deal. Service was 10 out of 10 nothing to much for her and very helpful, a credit to John charol. James

Posted

James

I'm an estate agent but this was my first house purchase. Adam Talmondt helped us from the start. He was knowledgeable, confident and made the process straight forward. Upon receipt of mortgage offer, Rebecca Law was tasked with insuring the next stage through to completion was as smooth, which It was until the very end when despite having exchanged, she still obtained updates which highlighted an issue which both her and Adam quickly resolved. Very impressed with the company and in particular Adam & Rebecca, I would highly recommend to others.

Posted

Damian Crowther is very professional and helpful. Highly recommended!

Posted

Faisal

Harris Zubair from JC has been very professional and cooperative in obtaining expat mortgage. He has helped our family with local best products too via JC. Excellent overall.

Posted

Great working with Lawrence at JC. He was always ready to respond promptly with sound advice

Posted

Daniel

Prompt and efficient. Very helpful, quickly responded to our queries and kept us informed at every step. Despite being told by other brokers that it would be impossible for us to port our current mortgage due to a career change, David and Toni were able to make it happen. David and Toni patiently and cheerfully dealt with our constantly changing mortgage requirements.

Posted

Nicola

Excellent customer service from David and his team, especially Toni.

Posted

M

I would like to say at first I was reluctant to use a large Broker , But I must say the level of service I received from Tiara , was excellent, But also backed up by Emily Gould with the very best support To tiara, The level of contact by Emily was the best. (She always called me back when she said she would) I really don't think they could have not done anymore It really helped by having the best solicitor you could have.

Posted

Imran

After a thorough analysis of the top brokerage companies in the market, I think I managed to find the best one! The service received by Somer (Lynn) was truly excellent. Her commitment and dedication to support me through the whole process was beyond expectations. I would highly recommend Somer and John Charcol. I will be using them again for my next transaction.

Posted
Sign up to our Newsletter
Receive our monthly email newsletter and keep up to date on the current condition of the mortgage market alongside product news that may be of interest to you.