Don't take our word for it - read what customers have to say about our service
The level of service we provide to our customers at John Charcol is really important and we're always delighted to receive positive feedback.
Here's what some of our clients have said about us recently.
John Charcol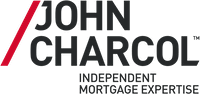 0330 057 5173
£
Cutlers Exchange, 123 Houndsditch London EC3A 7BU
Excellent
1479 Total reviews
Anonymous

Made my life much easier! Found a good lender fit for my requirement!

Posted

Philip

The overall mortgage advice and process was excellent. Sabbi provided me with all the information and was on hand to answer all my questions. Working to tight deadlines the overall team ensured the mortgage approval was on time.

Posted

Steven

Thanks to Nicole and Fiona at JC, they found me the best offset mortgage rate and delivered the whole service seamlessly and professionally. An absolute pleasure to deal with and hope to do so much more in the future!

Posted

Sandra

From start to finish they made my remortgage a stress free experience. They explained everything and provided updates frequently. Jack was very patient and he found me the best deal. Thanks guys.

Posted

Ben

Im so impressed by the service I received. Sergio Constantatos found me two great mortgage deals. One of the mortgages was on a property which had been split into two flats but was under one title deed. This had previously been a huge headache, but Sergio sorted it out with no issues. Very impressed. Talwasa Mosakhel and Alison Briggs worked hard, chasing up my solicitor, and the two mortgage providers to push things on as quick as possible and kept me in loop. The whole process was positive and pain free. Thank you

Posted

Waleed

Very efficient and professional service...highly recommended... Jack Tutton and Cristian Lupu and all other staff were very good in dealing with all aspects of the applications. We will return for future remortgaged...

Posted

Claire

Absolutely amazing, sorted out our slightly more complicated mortgage(s) for us. Took a while through no fault of their own but communication was faultless throughout, regular updates and very efficient staff. Would not hesitate to recommend and will use again in the future.

Posted

DD

Excellent service, straight forward. the advisor Katy and tiara always there if u don't understand and helpful to clear the doubts very prompt. I very happy to recommmend the JC to others

Posted

Fiona

Really quick & efficient. Brilliant deal to suit circumstances.

Posted

Anike

John Charcol were able to advise us on whether to remortgage or take out a second charge and then were very patient with us over the whole process. Erin and Hayley supported us through everything with regular updates. Many thanks!

Posted
Sign up to our Newsletter
Receive our monthly email newsletter and keep up to date on the current condition of the mortgage market alongside product news that may be of interest to you.