Don't take our word for it - read what customers have to say about our service
The level of service we provide to our customers at John Charcol is really important and we're always delighted to receive positive feedback.
Here's what some of our clients have said about us recently.
John Charcol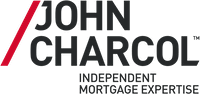 0330 057 5173
£
Cutlers Exchange, 123 Houndsditch London EC3A 7BU
Excellent
Alex

Special mention to Samm Walker who has organised the life cover for me and my partner. Samm was really pleasant to talk to and deal with, took the time to go through exactly what we wanted and presented us with a much better deal than we had found elsewhere. Samm did all the application for us after a quick phone-call to take our personal details, and that was that! Very quick, efficient and painless!

Posted

Saff

Great service, very helpful and always kept me up to date. Affordable and got me a great mortgage deal.

Posted

James

Steven Prior, my advisor was responsive, informative and patient. I have recommended one friend to Steven and will not hesitate to recommend Steven and John Charcol to others. A thoroughly good service.

Posted

H

Could not recommend more. Very easy and professional, got us an amazing deal and all sorted out very quickly and with minimal fuss.

Posted

Aravind

I have a very good experience with John Charcoal, I really trust this company because all persons are giving the real information about the mortgage advice and they act as your family team member. They always make you feel very comfortable with your any questions you ask them. It is very worth to choosing this company, they work for the value for your money. I love all the team members of John Charcoal , specially Sophie because she is brilliant , she played a very important roll during my mortgage process.

Posted

Molly

Couldn't recommend them highly enough. Alex was helpful from the very first phone call and communication was superb. We only called to make a general enquiry as we hadn't planned to pay for a broker but have not looked back since. Professionalism of the whole team gave us confidence that they would arrange everything for us. I wouldn't hesitate to recommend this company to anyone.

Posted

Rachel

Professional, quick efficient service. Exceeded our expectations with the start to finish service. Would not have been able to complete as quickly without them

Posted

Anonymous

We were delighted with the very professional service we received from this Company. We were informed every step of the way in completing our mortgage. Nothing was a problem for any of their staff who handled our application, they emailed or rang to keep us informed and would highly recommend this Company.

Posted

Anonymous

Very professional, not pushy but good follow up.

Posted

Andrew

Our broker Eric Appollodorus went above and beyond to help us find an amazing deal when we were remortgaging our buy-to-let. In a difficult market our hopes of finding borrowing were low, but he was able to help and the process was straightforward and confidence-inspiring. Highly recommended provider and great broker who we'll definitely work with again.

Posted
Sign up to our Newsletter
Receive our monthly email newsletter and keep up to date on the current condition of the mortgage market alongside product news that may be of interest to you.