Don't take our word for it - read what customers have to say about our service
The level of service we provide to our customers at John Charcol is really important and we're always delighted to receive positive feedback.
Here's what some of our clients have said about us recently.
John Charcol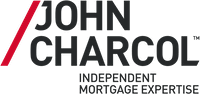 0330 057 5173
£
Cutlers Exchange, 123 Houndsditch London EC3A 7BU
Excellent
GRAHAM

Steve Prior always does a thorough and efficient job of finding the best deals and then executing them with the minimum of fuss!! Delighted with the Buy2Let renewal which has saved me loads per month on the previous deal.

Posted

Daniel

I couldn't have asked for any more given the circumstances. I started my remortgage process just before lockdown. Scott found another suitable product quickly when the one I appled for got pulled, the office also helped by posting solicitors docs to me when I couldn't print as working from home. Overall very easy to deal with, highly recommended.

Posted

Clive

Good options offered aligned to requirements; courteous and proactive service. Regular updates and preparedness to take responsibility to make things happen. Completion achieved seamlessly and efficiently. Overall excellent quality of service - recommended.

Posted

Nick

Delighted with the support provided by Charlotte and Maisie for John Charcol. They identified a really competitive product which fulfilled our requirements and managed the process to a successful conclusion. I would strongly recommend John Charcol based on our experience.

Posted

Jessica

Excellent customer service, seamless experience. Would recommend to anyone looking for an efficient service.

Posted

Rachel

We've used John Charcol for several years as we know we're going to receive great advice delivered in a timely fashion. Sener always goes above and beyond to ensure we get the best deal possible. Really couldn't fault the service. Thank you.

Posted

Shiv

Mark Nicholls is absolutely top drawer. Have worked with him on a couple of mortgage/re-mortgages and have been always very pleased with his service, professionalism and client focus.

Posted

Ben

Excellent advice throughout and very reliable. It was a long journey to getting our flat but I always felt very satisfied with the advice given and the speed of response. I always felt Bruce went the extra mile and given it was a 2 year process and rates changed, I knew Bruce was constantly getting the best rate for us. There is nothing better than being able to trust your adviser especially with lots of other variables in the process and I can't thank him and John Charcol enough for the excellent advice and treatment throughout the process.

Posted

Vishesh

Your service was excellent quick and helpful I really appreciated your service. Thank you

Posted

Anonymous

The customer service is above and beyond the were so helpful and made everything so easy

Posted
Sign up to our Newsletter
Receive our monthly email newsletter and keep up to date on the current condition of the mortgage market alongside product news that may be of interest to you.