Don't take our word for it - read what customers have to say about our service
The level of service we provide to our customers at John Charcol is really important and we're always delighted to receive positive feedback.
Here's what some of our clients have said about us recently.
John Charcol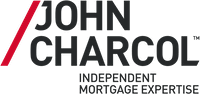 0330 057 5173
£
Cutlers Exchange, 123 Houndsditch London EC3A 7BU
Excellent
Tom

Alex Money has been fantastic from the get go. We were clueless first time buyers and we managed to get a completion done. Very pleased! Toni Walker has kept up with our solicitors and the chain too, so thankyou both for all your hard work!

Posted

Krista

I would highly recommend John Charcol, they have gone above and beyond to help us with a remortgage.

Posted

Anonymous

Managed to secure an even better rate than I had hoped for, making my decision to buy my chosen property a simple one.

Posted

Mr &

Dear Mr Sodhi, just a quick line to say a big thank you for the excellent service you have provided, turning around the whole re mortgage matter within a week or so was amazing. Especially as this was during the COVID - 19 period, we were very grateful to have been kept in loop through out the process. We are 100% satisfied with the service we received and will no have any hesitation in recommending yourself and John Charcol to our family/friends.

Posted

Dr

The most professional and friendly service over a number of years. Consistently sound advice with complex mortgage matters; prompt replies to emails. A personal email address and direct phone line made communication a joy. We would be very happy to recommend John Charcol and Lawrence Bolarinwa in particular.

Posted

Mark

We are extremely please for the service we have received from our mortgage adviser Alex Money and the Client Relationship Manager Toni Walker at John Charcol. They were outstanding. Alex Money was very helpful and kept us updated at every turn! Great communication skills and worked very hard to get us a great deal, we would strongly recommend him to our friends and family. We are very happy with the service that was provided.

Posted

Anonymous

Amazing service. Went above and beyond helping us with or mortgage application all the way through to completion.

Posted

Daniel

Customer service 10 out of 10 ,the whole experience was amazing ,Norbert and Lauren helped me more then I could of asked . Price was decent . Delivery on the spot I what it regards themselves ! I could not recommend enough ,they were very professional !!!

Posted

Anonymous

As first-time home buyers I started the whole process nervous & stressful but with your advice and explanation, makes me clearer in the whole process. I really didn't believe I would be able to purchase our lovely new property and I really appreciate all your efforts in making it happen. I'm settled in and it feels like home already – love it. I appreciate you Natasha and Christian Lupu efforts for acting on behalf me. I am sure we will be in touch again in two years. And again, Thank you so much for all your help. I'll sure try to recommend my friends who are shopping for homes to you,

Posted

Bruce

As usual John Charcol has provided excellent advice and guidance in re-mortgaging another property. Good rate obtained customised to our particular needs. A new team of Jessica and Hollie maintained the high standard we have been given in the past. Good tutorial on obtaining tax details from HRMC.

Posted
Sign up to our Newsletter
Receive our monthly email newsletter and keep up to date on the current condition of the mortgage market alongside product news that may be of interest to you.