Don't take our word for it - read what customers have to say about our service
When you're choosing a mortgage adviser, it's essential you look at what their customers have to say.
We're always happy to hear what our customers think about our expert mortgage advice service. We also understand how valuable online mortgage adviser reviews are for prospective customers. Part of what makes us the UK's top independent mortgage broker is the volume of positive feedback we get from our customers, many of whom also recommend John Charcol to friends and family.
We're extremely grateful for all the feedback we receive as it's really important to us at John Charcol that we provide every single one of our clients with the excellent service they deserve.
Read our reviews below and get in touch with us about your mortgage needs today, whether you're moving home, a first-time buyer or need a buy-to-let, remortgage, or a specialist mortgage.
Here's what some of our clients have said about us recently:
John Charcol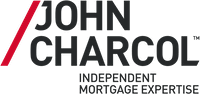 0330 057 5173
£
Cutlers Exchange, 123 HoundsditchLondonEC3A 7BU
Excellent
Anonymous

Great service and excellent communication throughout!

Posted

Celine

The agent who handled my property remortgage case, Damien, was brilliant throughout the whole process. Everything was made clear to me. Every question I had was answered in a timely manner, and I felt that I was kept well informed of the progress of my case at every step. I have absolutely no hesitation in recommending John Charcol to anyone, especially if someone as competent as Damien is handling their case. I will certainly be using them again for my future remortgaging needs. Great job. Thank you.

Posted

Ed

Darren Peiris ,Cristian Lupu & Robert Orr all worked extremely hard to help me with a rather complicated refinance of a freehold property on one single title converted into 2x 4 bed flats.

Posted

Taylor

Ezra Le Mon and Fiona Allan were both great from start to finish. Ezra was very professional, listened to my situation and requirements and found different options to suit. Once the application has been submitted Fiona understood the tight timeline requirements and consistently working with the solicitor to get the completion on time. I have enjoyed working with them both, excellent communication. I have no doubt I will come back to them in the future, and feel confident to refer them to any of my friends and family.

Posted

Sundeep

Nathan Moore at John Charcol was brilliant. My partner and I were first time buyers and Nathan made the process pleasurable. He is very responsive to emails and phone calls and truly advocates on your behalf to obtain a mortgage offer. I would definitely recommend John Charcol & Nathan. The fee they charge is worth the incredible service you receive!

Posted

Luke

Bruce went way beyond the norm for us, patiently working through aborted transactions and more than one lender including spending literally hours on the phone under pressured circumstances and on more than one occasion. To say we got our money's worth is something of an understatement! And we are very happy with the product negotiated too. Thanks Bruce. Luke + Claire.

Posted

Anonymous

We're elated to have just completed on our second house purchase with John Charcol. Bruce Anderson was a fantastic help, explaining everything along the way and patient as 2 previous purchases fell through frustratingly! Would highly recommend for a professional service that removes some of the worries of purchasing a new house.

Posted

Deepak

We have been working with Steven prior for around 10 years now and he exemplifies great customer service. We have recommended him to all our friends. Highly recommended!

Posted

Ian

Pleasant. Friendly. Incredibly efficient! And managed to secure the most amazing mortgage for us. Would recommend in a heartbeat! Thank you!

Posted

Valerie

Damien Smith was very helpful. In fact he was great from start to finish. In my opinion I was found the best deal for my unique propriety scenario and was provided with a consistently professional service. I will definitely reccomend John Charcol to others.

Posted
Sign Up to Our Newsletter
Receive our email newsletter and keep up to date on the current condition of the mortgage market alongside product news that may be of interest to you.