Don't take our word for it - read what customers have to say about our service
The level of service we provide to our customers at John Charcol is really important and we're always delighted to receive positive feedback.
Here's what some of our clients have said about us recently.
John Charcol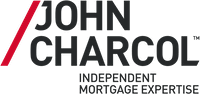 0330 057 5173
£
Cutlers Exchange, 123 HoundsditchLondonEC3A 7BU
Excellent
MarvB

John @John Charcoal couldn't have been better. Highly professional, quick response rate, accurate and timely advice. Very happy all round.

Posted

Fiona

Absolutely brilliant. It has been a very long road to finally owning my own home but Randeep has been there all along and just at the end of the phone. The mortgage process was very slick and they found me solicitors and a company who sorted out all my utilities too. Couldn't recommend them more!

Posted

Tom

Chris L at John Charcol recently helped us as first-time Homebuyers. Not only did Chris find us a brilliant deal that enabled us to find our dream home, he was also very friendly, knowledgeable & helpful throughout the entire process - perfect if like us you've not done this before! 10/10 would recommend Chris.

Posted

Jeremy

Scott Barron provided an amazing service for a few key reasons. Firstly, as a Kenyan resident (ex UK), he found a product for me. This wasn't easy to find and certainly took time to get approved. Scott was constantly in touch, updating me all the time and pushing the lender for confirmation regularly. Felt like he was really taking care of my interests. I'm very grateful to Scott and the team at Charcol.

Posted

Richard

I have just done my second mortgage application with Scott Barron and as usual his service was first class. He has helped me outside of his normal working hours and his determination to get the best for me was faultless again. I will always use Scott for my mortgage needs. Toni was also excellent and communicated throughout professionally and made the process simple for me. Can't recommend highly enough.

Posted

Carole

I would highly recommend John Charcol. Emily and Andy Cairns were brilliant! Emily was always available to explain and assist with what was not an easy situation and I am happy to have exchanged and completed on my new house. Many thanks to both of them

Posted

Anonymous

Scott Barron and Chantelle Parker were extremely helpful and communicative throughout the process. They helped me find solutions to my slightly complex mortgage situation. I would refer family and friends to Scott and Chantelle.

Posted

Anonymous

Excellent service and support. This was a somewhat complicated re-mortgage, but we were supported at all times and the process was very smooth and successful.

Posted

James

Ryan Guy at John Charcol helped me out recently and was absolutely fantastic. He diligently contacted about 40 mortgage providers and gave me good, clear, helpful advice. He regularly called and emailed me with updates. Top bloke and top service

Posted

Scott

We had the pleasure of using John Charcol for the purchase of our first home. They made everything so simple for us. From sourcing our mortgage to finally getting us over the line on completion Day. Norbert and Samantha worked tirelessly. They chased our solicitors at every opportunity and kept us up to date on a daily basis. If one of them wasn't in, they handed over to a colleague to make sure there was continuity at all times for us. I would definitely recommend John Charcol and I would certainly not go anywhere else myself.

Posted
Sign up to our Newsletter
Receive our monthly email newsletter and keep up to date on the current condition of the mortgage market alongside product news that may be of interest to you.