Don't take our word for it - read what customers have to say about our service
The level of service we provide to our customers at John Charcol is really important and we're always delighted to receive positive feedback.
Here's what some of our clients have said about us recently.
John Charcol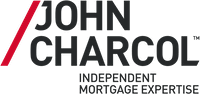 0330 057 5173
£
Cutlers Exchange, 123 Houndsditch London EC3A 7BU
Excellent
1414 Total reviews
Rebekka

Swift, polite, honest, patient and genuine. Treated me like a valued customer.

Posted

Anonymous

Always customer focused and tried to find the best way forward when there were issues on the way, very good, thanks.

Posted

Molly

I instructed Penny Mathers at John Charcoal for my residential mortgage and she was absolutely brilliant. Very easily contactable, approachable and went above and beyond. I thoroughly recommend (and will recommend!)

Posted

Serena

John Charcol has been introduced to myself by my MD for re-mortgaging application. I am very happy with the service I received and the efficiency of the team. Penny has been absolutely amazing and knowledgeable throughout out the process. Kayleigh has been absolutely helpful too. Thank you guys, really appreciate it.

Posted

Busra

Sener Topal is a very professional, knowledgeable and helpful mortgage broker.

Posted

Sarfaraz

Jessica Mottram was great kept me updated from start to finish will definitely use again

Posted

Tony

The team at John Charcol did an incredible job who were Randeed Sodhi who was my first contact and then also Katie Paterson. Certain difficult factors were present but Randeep persevered to resolve it to the very end whilst Katie's invaluable assistant helped keep all parties involved in the loop. Their manner was professional with all aspects of the work from gathering all necessary documents to representing these to the bank. I will always be grateful for the team.

Posted

Anonymous

I'm very grateful to John Charcol for their help in getting me a mortgage while I was in something of an odd position, recently returned from years overseas with a limited financial history in the UK. I know Joshua pursued quite a few options to find me the right lender, and that he put a lot of work into convincing the one we eventually went with to accept unconventional documentation of my assets and income. There were periods where more timely communication and updates on the process would have been helpful, but I'm very happy with the result.

Posted

PB

This bridging experience was a pleasant surprise given what i have experienced previously. Tiara's recommendation and Hayley's assistance allowed for a trouble free and pain free process, 3 & 1/2 weeks from start to finish. Thank you to you both

Posted

Anonymous

Good service and communication throughout the process

Posted
Sign up to our Newsletter
Receive our monthly email newsletter and keep up to date on the current condition of the mortgage market alongside product news that may be of interest to you.