Don't take our word for it - read what customers have to say about our service
The level of service we provide to our customers at John Charcol is really important and we're always delighted to receive positive feedback.
Here's what some of our clients have said about us recently.
John Charcol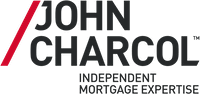 0330 057 5173
£
Cutlers Exchange, 123 Houndsditch London EC3A 7BU
Excellent
KWF

John Charcol do what they say they will do and when. No fuss, no excuses, they just get on and do it. I will use again.

Posted

Jeremy

Quick and efficient, reasonable charges, they take the strain out of arranging mortgages

Posted

Zakhar

Harris has been very helpful, took charge of my remortgage and made me feel comfortable throughout the process. My second experience with JC and I'm impressed. Always referring friends and family over.

Posted

Tom

Jyotin provided an excellent service. We required an urgent re-mortgage and he was very responsive and gave us a lot of time on a Saturday afternoon to help us. Would highly recommend.

Posted

Ronnie

I've found John Charcol to be proactive, approachable and readily available when dealing with any processes or matters at hand. In particular, Katie and Hollie were both excellent and credit to their employers.

Posted

Emma

Mark Nicholls and Toni were brilliant yet again. They are procative, approachable and brillant communicators. They also know what they're doing. Thanks again for all your help, promise the next one will be easy !

Posted

Anonymous

Really good understanding of the process and requirements. Helped move the conveyancing along and good value for money - excellent all round

Posted

PBW

I have been delighted with the service and expertise of JC. This should have been a relatively straightforward transaction but, large due to problems with third parties, the process became extended for more than would have been expected. The staff at JC were diligent in their attempts to expedite matters. The only reason I have, with some reservations, have suggested four rather than five stars, is that it took a little while for matters to get going at the start when communications were not as frequent as I thought necessary.

Posted

Toby

They got me a decent mortgage over 5 years at 1.91% on a 1 owner plus 1 referee backed mortgage so good job Norbert and Lauren

Posted

GRAHAM

Steve Prior always does a thorough and efficient job of finding the best deals and then executing them with the minimum of fuss!! Delighted with the Buy2Let renewal which has saved me loads per month on the previous deal.

Posted
Sign up to our Newsletter
Receive our monthly email newsletter and keep up to date on the current condition of the mortgage market alongside product news that may be of interest to you.