Don't take our word for it - read what customers have to say about our service
The level of service we provide to our customers at John Charcol is really important and we're always delighted to receive positive feedback.
Here's what some of our clients have said about us recently.
John Charcol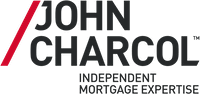 0330 057 5173
£
Cutlers Exchange, 123 Houndsditch London EC3A 7BU
Excellent
1659 Total reviews
Dr

I heard of John Charcol from a friend. I didn't have much idea as this was the first time I was looking for mortgage advice. Adviser Adam was super helpful through out. He helped to find the deal suits my needs best. He was very patient with all my queries. Application phase went very smoothly and I got the offer in about 2 weeks. I have already got my keys last week! Here to say a big thank you to Adam and all other staffs helped me from John charcoal through out my purchase!

Posted

Anonymous

I wasn't sure if I could raise the financing I needed, two remortgages plus one new buy to let deal, Steven crunched the numbers, said it would work, put it all in place, it worked! Minimum fuss, maximum great service.

Posted

Anonymous

Very helpful no matter how stupid the question may have been. I cant fault the service provided. Very professional company and good value for money. I for one would not use any other company on future purchases

Posted

Gareth

We have had a challenging mortgage process, but Fiona Allen went way 'above and beyond' getting it done and completed on time. The rate was really competitive, but more than that, Fiona's persistence, patience, and generally really helpful approach just made a fraught process much more bearable. Thank you so much!

Posted

Mrs M

Sabbi explained the whole process in simple terminology and explained what would be happening. He went above and beyond to find me the best rates and kept me informed of what was happening. He worked out of hours to call me when I couldn't take calls during my work time. What a star :)

Posted

LT

We have used John Charcol since we bought our first property in 2009. They provide an excellent, no hassle service and Sener Topal who is our advisor is excellent at providing all the information, ensuring everything runs to time and provides clarity at all levels. Would highly recommend!

Posted

Godfrey

A big thank you to Sophie, who found us a great deal / product and Cristian for providing timely updates. We could not say thank you enough for all your help and a making the process absolutely stress free.

Posted

Anonymous

Excellent attentive service with great knowledge

Posted

Anonymous

Made the process so much easier for us! It was a complex mortgage case and we didn't really know where to start - Nicole still helped us find a value for money mortgage that worked for us both. She kept us updated throughout the process and made what is a very stressful time a lot less stressful!

Posted

Anonymous

We were very happy with Razz at John Charcol during our remortgage. He was very professional, answered our queries promptly and was understanding when we had questions.

Posted
Sign up to our Newsletter
Receive our monthly email newsletter and keep up to date on the current condition of the mortgage market alongside product news that may be of interest to you.