Don't take our word for it - read what customers have to say about our service
The level of service we provide to our customers at John Charcol is really important and we're always delighted to receive positive feedback.
Here's what some of our clients have said about us recently.
John Charcol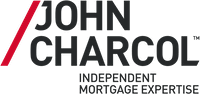 0330 057 5173
£
Cutlers Exchange, 123 HoundsditchLondonEC3A 7BU
Excellent
Jake

Daniel Dordan-Pike is exceptional. Quick, effective and proactive with everything from start to finish. We discussed my options on Wednesday afternoon and he had me a mortgage offer by Friday Morning of the same week!!! Unbelievable, never going anywhere else again! Then his support staff, Samanatha Walker and Samantha Remfry where just as good - Totally top draw company and people.

Posted

Deb

This company are the best, They are very professional and supportive, during the process of buying our own house, from the first step to the final step, Adrian has been very helpful, when I am confused or don't understand anything, I will give him a ring and he picks up straight away as i called him. Adrian and Megan have been of a very great help, updating us and most especially the challenging times when we almost gave up, they were there to support us. I recommend John Charcol and I will use them again and again. Thank you guys you are so amazing.

Posted

Neil

I worked with Lawrence to find both (i) a mortgage for a new house purchase and (ii) to put in place a let-mortgage on my existing flat. Lawrence delivered a great result and was quite simply outstanding throughout. I would recommend him to anyone (and have!)

Posted

Sarah

Razz was our mortgage advisor and was great from the outset! He took on board everything we asked for and was able to secure us a product that suited our circumstances. Razz was always on the end of the phone for reassurance throughout our whole buying process, even when I was having a meltdown when our exchange of contracts fell through although this wasn't even his remit! thankfully with his calming voice and professionalism he reassured me it was just a blip, we are thankfully is our dream home and we have Razz to thank massively for all his help guidance and support on our journey. Highly recommended and we will definitely be in touch in the future, Charcol you have a diamond in Razz 🙂! ⭐⭐⭐⭐⭐

Posted

Joanna

I spoke to Manny about possible mortgage options. The service was excellent. Very knowledgeable. It was great to receive that level of service. I have high confidence in taking things forward.

Posted

Alex

We recently completed the purchase of a home with Sarah Dormer acting as our mortgage broker. She is wonderful! From our first conversation in 2019 when we were just thinking of buying a home, to helping advise us throughout the pandemic in 2020, and into 2021, Sarah has been incredible. As first-time buyers we felt like she was truly invested in our success. She and her colleague Michelle were quick to respond to any question or update to our mortgage offer, so much so that our estate agent asked if she could refer Sarah's details to her other clients. Buying a home can be stressful and uncertain, but we always felt confident that Sarah and Michelle could help guide us through it. Thank you so much!

Posted

Sue

Louise Cheatle and Daniel Dordan-Pike have been extremely helpful and diligent in getting our sales and purchase complete, even with he mortgage company putting a spanner in at the last minute! thank you both for always being available and following up to ensure the mortgage was sorted out.

Posted

Dave

Just fantastic service from start to finish. Steven was extremely knowledgeable and was able to take through all options to ensure we were comfortable with our decision.

Posted

Sevi

Excellent Service. They are truly worth every penny.

Posted

Gordon

Our dealings with John Charcol could not been any better. From day 1 we were kept informed of everything for our mortgage application until it was completed. The team were fantastic and a special thank you to Samantha for looking after us through the journey.

Posted
Sign up to our Newsletter
Receive our monthly email newsletter and keep up to date on the current condition of the mortgage market alongside product news that may be of interest to you.