Don't take our word for it - read what customers have to say about our service
The level of service we provide to our customers at John Charcol is really important and we're always delighted to receive positive feedback.
Here's what some of our clients have said about us recently.
John Charcol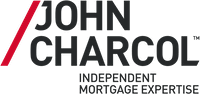 0330 057 5173
£
Cutlers Exchange, 123 Houndsditch London EC3A 7BU
Excellent
1318 Total reviews
James

This mortgage would not have been possible with the JC team. They listened to and understood the individual circumstances (which presented a notable challenge) and delivered an amazing result. Perseverance and dedication were outstanding. Thank you!

Posted

Anonymous

Excellent service from both Sarah & Talwasa would recommend highly

Posted

Peter

Continued updates on progress and advice on procedures very clear

Posted

Rachel

Excellant service from this company, especially Christian Lupu and Joshua Oliphant. Everuthing is done via telephone and secure email, great for if you live a busy life!

Posted

Olivia

Randeep Sodhi, who dealt with my mortgage, was absolutely great. Very attentive and accommodating and found me a great deal. I do not hestitate to recommend Randeep Sodhi and also Amanda Allum (who was also very helpful in chasing up the solicitors) at John Charcol.

Posted

Bushgrove

Excellent service. Very informative and efficient.

Posted

Sophy

From the first appointment, my mortgage consultant Jessica Childs made the whole process easy. She worked extremely hard to get me a great mortgage, and when my changing financial circumstances complicated the whole thing, she was really resourceful in finding other options. I would definitely come back to John Charcol if I ever needed a mortgage again, and hope that Jessica was still working for the company.

Posted

Caroline

I have used John Charcol several times as they are so efficient and are able to access attractive rates. This time was no disappointment. I would thoroughly recommend them.

Posted

Iain

Hailey really knows the market and the availability products. Won't go anywhere else for mortgage needs. Thanks again

Posted

Robin

Extremely impressed. Randeep was very proactive, attentive, accessible, professional. Complex situation handled very smoothly. As an expat, it can be challenging to find the right expertise, I feel compelled to go back to John Charcol as a first choice for all my needs.

Posted
Sign up to our Newsletter
Receive our monthly email newsletter and keep up to date on the current condition of the mortgage market alongside product news that may be of interest to you.