Don't take our word for it - read what customers have to say about our service
The level of service we provide to our customers at John Charcol is really important and we're always delighted to receive positive feedback.
Here's what some of our clients have said about us recently.
John Charcol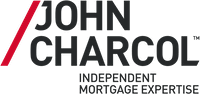 0330 057 5173
£
Cutlers Exchange, 123 Houndsditch London EC3A 7BU
Excellent
1535 Total reviews
Aarti

Jessica Mottram was my mortgage advisor and she was professional, knew what she was doing and helped throughout. Would totally recommend.

Posted

Ruth

Thanks very much for all your help. I've been really pleased with the service, communication and ease.

Posted

Shamaila

Razz did a fantastic job arranging my mortgage and made the entire process so easy from start to finish. I was kept up to date throughout the process via regular emails/phone calls and Razz went the extra mile to ensure everything flowed smoothly. He was very professional and a great mortgage broker! Highly recommended. I will definitely use John Charcol again.

Posted

Tom

Pravin Varsani and the John Charcol team made the impossible possible - where another broker failed, they managed to work a better solution, kept everything running to a TIGHT deadline, and were cheerful and communicative the whole way through. Thoroughly recommended.

Posted

Emily

Sarah Teff was fantastic. She helped us from the minute we asked about mortgages till after we completed. She was so helpful with every question we had and answered with such detail. We would definitely ask Sarah again to do our mortgage again in the future.

Posted

Gary

Jessica Childs did a great job for us in finding a very good mortgage when we were looking at buying a house earlier on this year. We now need to renovate our house and went back to Jessica to see if we could obtain an additional loan. As before, she did a great job and obtained an additional loan in very quick time. Cannot recommend Jessica highly enough.

Posted

Matt

Just completed a fast and super efficient transaction. Can't recommend Penny and her team enough.

Posted

Crispin

Jessica Childs and Fiona Allan worked tirelessly to get our (very difficult and complicated!!) mortgage sorted out for us. We are very grateful to them, and would certainly ask them to help us next time we needed a mortgage. Really pleased customers - thank you!!

Posted

Paul

Andrew Tuck and Katie Paterson at John Charcol did a fantastic job in arranging my remortgage. It was a far from simple transaction, involving a transfer of title and simultaneous lease extension. It was a very stressful situation but having Andrew and Katie in my corner was hugely reassuring. They were diligent in keeping everything on track and co-ordinating with the mortgage provider and various legal teams. I have no hesitation in recommending John Charcol.

Posted

Lauri

It was a pleasure working with Jo Irwin at John Charcol to find the most suitable mortgage for our first home. She was super helpful and gave us so much useful advice - not sure what we would have done without her. Jo kept us updated every step of the way and got things done quickly on her side. Not to forget she got us a great deal on our mortgage. Moving is stressful, and Jo made the mortgage part seem simple. Thanks to Jo and the team for all your help! We will definitely be recommending Jo and John Charcoal to friends and family in the future!

Posted
Sign up to our Newsletter
Receive our monthly email newsletter and keep up to date on the current condition of the mortgage market alongside product news that may be of interest to you.