Don't take our word for it - read what customers have to say about our service
The level of service we provide to our customers at John Charcol is really important and we're always delighted to receive positive feedback.
Here's what some of our clients have said about us recently.
John Charcol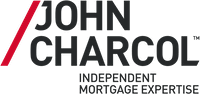 0330 057 5173
£
Cutlers Exchange, 123 HoundsditchLondonEC3A 7BU
Excellent
Gordon

Our dealings with John Charcol could not been any better. From day 1 we were kept informed of everything for our mortgage application until it was completed. The team were fantastic and a special thank you to Samantha for looking after us through the journey.

Posted

Manzurul

World class service from beginning to end. Our purchase completed in the blink of an eye. Would highly recommend Randeep Sodhi, professional, attentive and always kept us updated throughout the process. Carried out a full holistic review to ensure he completely understands our needs and preferences before making the recommendation. Thank you so much...would not have been possible without your help :)

Posted

Mrs Helen

Kat and Hollie were absolutely brilliant!!! Incredibly helpful, hard working, always communicated regularly, very good value for money, personable and dedicated! Cannot recommend them highly enough. Customer service 11/10, outstanding!

Posted

Max

We have been using John Charcol for many years now. It has been wonderful to have a personal relationship with our advisor (Randeep Sodhi) who has been terribly tolerant with all our chopping and changing! He has a long history of what we want and what is possible, helping guide us through various mortgage searches. We really do value his knowledge and guidance. We will continue to use John Charcol and would highly recommend their services to anyone looking for mortgage advice.

Posted

H

Great service and follow up, although my situation was a bit unique. Randeep S. did a great job, very honest and courteous. Highly recommended. Thank you!

Posted

Chris

Great service. This is the 4th time I've used Bruce Anderson at John Charcol and I would recommend highly.

Posted

Anonymous

Razz was very friendly and approachable. Sorted us a mortgage really quickly and always at the end of the phone to respond to our questions.

Posted

Milan

First class service, professional and efficient

Posted

Deb

Sam has been amazing! Friendly, happy, down to earth and nothing seemed too much trouble.

Posted

Mark

Fantastic service and support from Scott and Iain. They succeeded in securing me a mortgage when I had previously struggled.

Posted
Sign up to our Newsletter
Receive our monthly email newsletter and keep up to date on the current condition of the mortgage market alongside product news that may be of interest to you.