Don't take our word for it - read what customers have to say about our service
The level of service we provide to our customers at John Charcol is really important and we're always delighted to receive positive feedback.
Here's what some of our clients have said about us recently.
John Charcol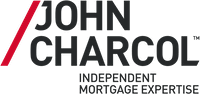 0330 057 5173
£
Cutlers Exchange, 123 Houndsditch London EC3A 7BU
Excellent
1697 Total reviews
Tushar

Extremely happy with the prompt and professional service provided by Randeep and Katie. Highly recommended!!! Thank you guys!!!!

Posted

Anonymous

Great service , chased both solicitors and estate agents all through process , would definitely use again.

Posted

Jamie

Outstanding customer care. Arranged best mortgage on offer with zero hassle. Would recommend to all

Posted

Amber

Faultless service from initial contact through to completion - I would thoroughly recommend this company. A huge thanks to Rebecca Law who was in constant contact throughout the process, with a friendly call/text or email.

Posted

Andy

Continuous support even when things were not going so well

Posted

Anonymous

Brilliant service - Sarah even came to my office to talk things through. All the follow up arrangements were then very smoothly handled by Fiona and the team. Many thanks all!

Posted

Emma

Absolutely thrilled with the service and communication from Nicole and Fiona. This mortgage would never have happened if this diligent and hardworking team hadn't guided us through it. There were holdups with other parties and several complications and Nicole and Fiona have chased and clarified things to make sure everything stayed on track. I have already recommended John Charcol to several friends. Communication was excellent and we were given updates regularly and never afraid to ask "stupid" questions which were explained in plain English. We are so grateful for the service we have received.

Posted

Hannah

Scott Barron and his team (Stephanie & others) made the whole process easy, explained everything and kept me informed at every stage. Scott managed to get me a formal mortgage offer 8 working days after I initially contacted him. Brilliant wouldn't go anywhere else!

Posted

Alan

Really good experience in what turned out to be a quite a drawn out process, Nick and Cristian were extremely proactive and keep a good line of communication throughout. Would definitely recommend.

Posted

Jeremy

You lost a star because my mortgage was held up by a very poor performance from Hodge solicitors. However, Maisie Ryves saved the day with her cool, calm and professional manner. Time for a pay rise and promotion for Maisie?

Posted
Sign up to our Newsletter
Receive our monthly email newsletter and keep up to date on the current condition of the mortgage market alongside product news that may be of interest to you.