Buying a holiday let is a popular investment choice. Recent years have seen an increase in UK based holidays, so there is good room for profit and growth in this industry. It's also easier than ever to manage holiday lets with companies that help owners advertise and manage their rentals and bookings. However, getting a mortgage to buy a holiday let is slightly different from buying a residential home and could come with different criteria depending on location, area restrictions, property type etc.
This guide covers what a holiday let is, as well as how to navigate finding the right one for you.
What Is a Holiday Let Mortgage?
Mortgages for holiday lets are ways to finance buying a second home for short term holiday rentals.
Since holiday lets are an investment, and most owners are likely to have a primary residence as well, the rates and deposit requirements on a holiday let can be higher than for a standard residential mortgage on a primary residence. This is because, if faced with sudden financial difficulty, people are more likely to default on payments for their holiday let rather than their primary home. Equally, if a holiday rental business starts to fail, they are more likely to want to get out of the mortgage. Lenders want to avoid situations where they will have to repossess a house and risk losing money, so they increase the rates on this type of mortgage.
When considering buying a holiday let, make sure that you get the right type of mortgage. There are several similar mortgage types but they're not all interchangeable. A mortgage for holiday let properties will be the right type if you don't intend to live in the property yourself but instead expect to rent it out on a short basis to different tenants for the majority of the year. The exact maximum and minimum days can be different depending on where your lender's criteria.
How Is a Holiday Let Mortgage Different from a Residential Mortgage?
A residential mortgage is a mortgage you'd get on a property you don't intend to let out – whether it be your main residence or a second home you occupy for a short period of the year – e.g. you live in your second home in the summer but you main residence the rest of the year.
A holiday let mortgage is a mortgage you'd get on a property you plan to let out for short stays to different people.
Residential mortgages for main residences typically have a lower deposit amount than most other types of mortgages, at a minimum 5%. You can also expect lower interest rates on a residential mortgage for your main property. It is possible to get a mortgage for a second residential home, but this will usually mean a higher deposit and higher interest rates. The minimum second home deposit mortgage is usually 15% - 20%.
Interest rates and deposit requirements for holiday let mortgages are higher with criteria more similar to buy-to-let products. The minimum deposit for a holiday let mortgage is typically around 25%.
What Is the Difference Between a Buy-to-Let Mortgage and a Holiday Let Mortgage?
While both mortgages are used for renting out a property, the big difference is in the way that the house is rented out. A buy-to-let property will usually be rented out for longer periods of time, often 6 months to a year, to the same person. This means you'll have a more stable form of income from the property, which can change how easy it is to get a mortgage. On the other hand, a holiday let mortgage is intended for a property that is rented out for short timeframes to different people.
There is usually not a huge difference between the offers you will get for a buy-to-let mortgage compared to a holiday let mortgage. Some possible differences include:
Deposit: some lenders will offer buy-to-let mortgages with a 20% deposit, while holiday-let mortgages more often start at a 25% deposit
Income calculations: working out predicted rental income is easier for a buy-to-let mortgage where the rental price and rental demand are more stable. For holiday let mortgages, the lender will either assess affordability using the expected market rental income as with a normal buy-to-let mortgage, or they'll look at averages of the high, medium and low rental periods across the whole year. You should let them know if you do not intend to let the property at certain points in the year as this will lower your income from the let
Assured tenancy: Unlike buy-to-let mortgages – which are typically offered on an AST (Assured Tenancy Agreement) basis where the property is rented out for a fixed term such as 6 – 12 months or on a rolling monthly basis – a holiday let mortgage permits the borrower to rent out the property for short periods of time to numerous tenants. There are a few buy-to-let lenders that will allow short term lets outside of ASTs but opting for this route will limit your options more than if you pursued a holiday let product
Limitations: some holiday let mortgages will be capped at a certain value and there is often a limit on how many holiday let mortgages you can have
Can I Use a Holiday Home Mortgage for a Holiday Let?
A holiday home mortgage, or a mortgage for a second home, is not typically suitable for a property you intend to use solely as a holiday let.
However, if you have a residential mortgage on a holiday home would like to let out this property on a short-term basis for less than 7 days, up to 90 days a year, then you shouldn't need to change your mortgage product. Nonetheless it's a good idea to contact your lender about their conditions regarding short term letting should this be something you want to do.
Alternatively, if you have residential mortgage on a second home that you want to rent out for more than 90 days in a year and don't intend to stay in the property yourself, then you may be able to apply to your mortgage lender for consent to let. Consent to let is normally only granted for a year so if you want to continue letting out the property you'll need to consider remortgaging onto a suitable holiday let or buy-to-let product.
What Are the Criteria for a Holiday Let Mortgage?
Due to the nature of a holiday let, you will find that the criteria for this type of mortgage is different from residential mortgages and normal buy-to-let mortgages. If you're struggling to find a holiday let property to suit your needs, going through a mortgage broker like John Charcol will help you find the best holiday let mortgage rates and deals.
What Deposit Will I Need for a Holiday Let?
Deposit amounts for holiday let mortgages usually start at 20% - 25% as a minimum. Some mortgage lenders will require a 30% deposit as a minimum.
What Insurance Will I Need?
Having suitable home insurance is a requirement for almost every mortgage. You'll need to make sure you have the appropriate holiday let insurance to cover the building. As holiday lets have to be furnished, you might also want to make sure that you have contents insurance to protect your property and belongings, as well as insurance for your letting business.
How Much Income Do I Need?
The amount you can borrow for a holiday let will be based on the expected rental income or the averages of the high, medium and low seasons.
The mortgage lender will take the average rental income or the averages of the high, medium and low rental seasons, then they'll stress test it. In this test, they'll look to see if your holiday let can give you a rental income of at least 125% (basic rate tax payer) or 145% (higher rate tax payer) of the monthly payments of your mortgage, though some lenders could require a higher rental income.
Consider and include any times when there could be potential rental voids. Holiday lets are a highly seasonal business, so aim to make sure that you can keep up with your mortgage payments even during the low seasons and have a good plan to save money from high seasons to cover these downturns.
What Details Will I Need When I Apply?
As with any other type of mortgage, you will also need basic personal details when applying for a mortgage. The information you should prepare before applying includes:
Personal information: name, date of birth, address, and more
Predicted rental income: historic and predicted figures can both be useful to help prove the income expected from your investment. Sometimes you may be buying a property that's been rented out by the previous owner and has a strong history of bookings
Proof of income: details of other regular incomes you have, from employment, self-employment, other rental properties, etc.
Details of other expenses: mortgage lenders will want to see what other outgoings you have, including other mortgages, debts, or required monthly payments
Other mortgage details: if you have another mortgage, plan to include the full details of the mortgage, in addition to repayment costs. This is the case whether you have residential or other investment mortgages or both
Can a First-Time Buyer Get a Holiday Let Mortgage?
It is usually harder for a first-time buyer to get a holiday let mortgage but it's not impossible. As a first-time buyer, you won't have proof of reliable mortgage payments, so you might be subject to stricter criteria. This is used to counteract the increased risk that first-time buyers present to mortgage lenders. Your mortgage options will also be far more limited than a homeowner.
Can I Have Multiple Holiday Let Mortgages?
A lot of mortgage lenders will let you have more than one holiday let mortgage. However, this can still be weighed against your income and the rental income, so there's a limit to how many mortgages you can take on. Of course, not all mortgage lenders allow multiple holiday let mortgages, especially if you also have a residential mortgage.
Can I Get a Holiday Let Mortgage for a Property Abroad?
If you're looking to buy a holiday let abroad you'll need an overseas lender that lends on properties in that country. We can refer you to a broker that will guide you through this process.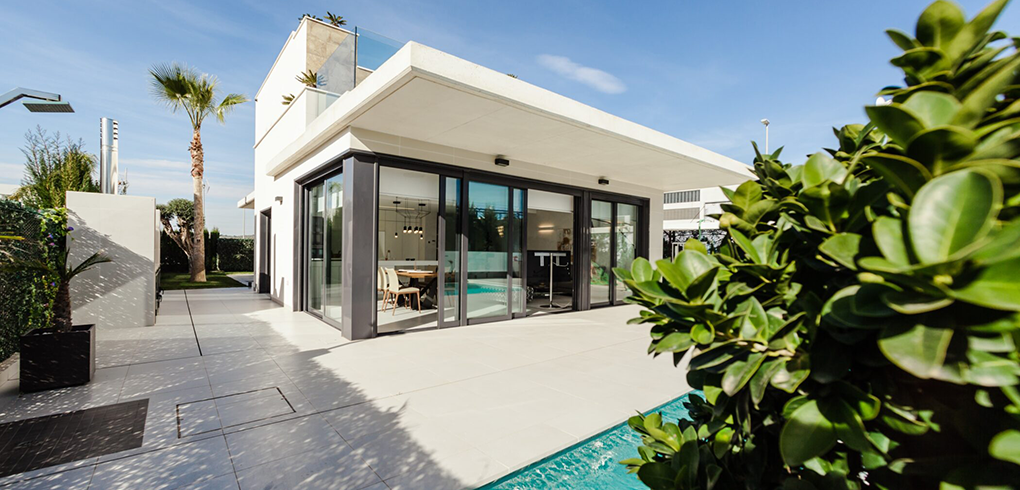 Can I Also Use the House for My Holidays?
Yes, you can usually use the holiday let for your own holidays — provided that the property is available to rent for a certain number of days per year. Find out the exact number of days it must be available from your mortgage provider. You can also allow friends or family to use a property as long as the criteria are met. Bear in mind that this will lower your rental income and might put you at risk of struggling with your repayments. If you intend to use a holiday property a lot during peak time, this should be a consideration when calculating whether or not you can afford the mortgage.
How Else Could I Finance a Holiday Let?
If you think that a mortgage is not right for you, you could also fund a holiday let in other ways:
Cash purchase: while this might mean saving up for a while, you would be able to purchase a holiday let outright. This means you'll avoid interest and any other fees involved with getting a mortgage. You also won't have to worry about meeting lender conditions.
Remortgaging: if you have another property, whether that is your home, a second home, or another investment property, you could look at remortgaging to help release the funds needed to buy your holiday let.
Holiday Let Mortgages - Roundup
Buying a holiday let often requires a specific loan type as it's an investment property.
When considering a mortgage for a holiday let, research the expected rental income for that area across the entirety of the year, not just the peak seasons.
It's best to contact an experienced mortgage broker like John Charcol if you're thinking of purchasing a holiday let. Utilising a mortgage broker will give you access to more lenders, ensuring you get the best deals and rates possible for your situation.
Check out our house buying guide for more information or get in touch today to see how we can help you find a great mortgage deal for your holiday let.