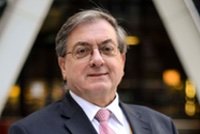 Ray Boulger is widely renowned as the guru of the mortgage industry and expert on the housing market. Ray is constantly called upon by the media to provide informed comment on all areas of the market, and is a regular on the BBC, Sky and ITV.
For more frequent short comments from Nick Mendes and Ray Boulger, visit the Live Updates blog page.
The blog postings on this site solely reflect the personal views of the authors and do not necessarily represent the views, positions, strategies or opinions of John Charcol. All comments are made in good faith, and neither Charcol Limited nor Ray Boulger will accept liability for them.