What You Need to Know When Buying a New Build Home
Written on 3 February 2020
---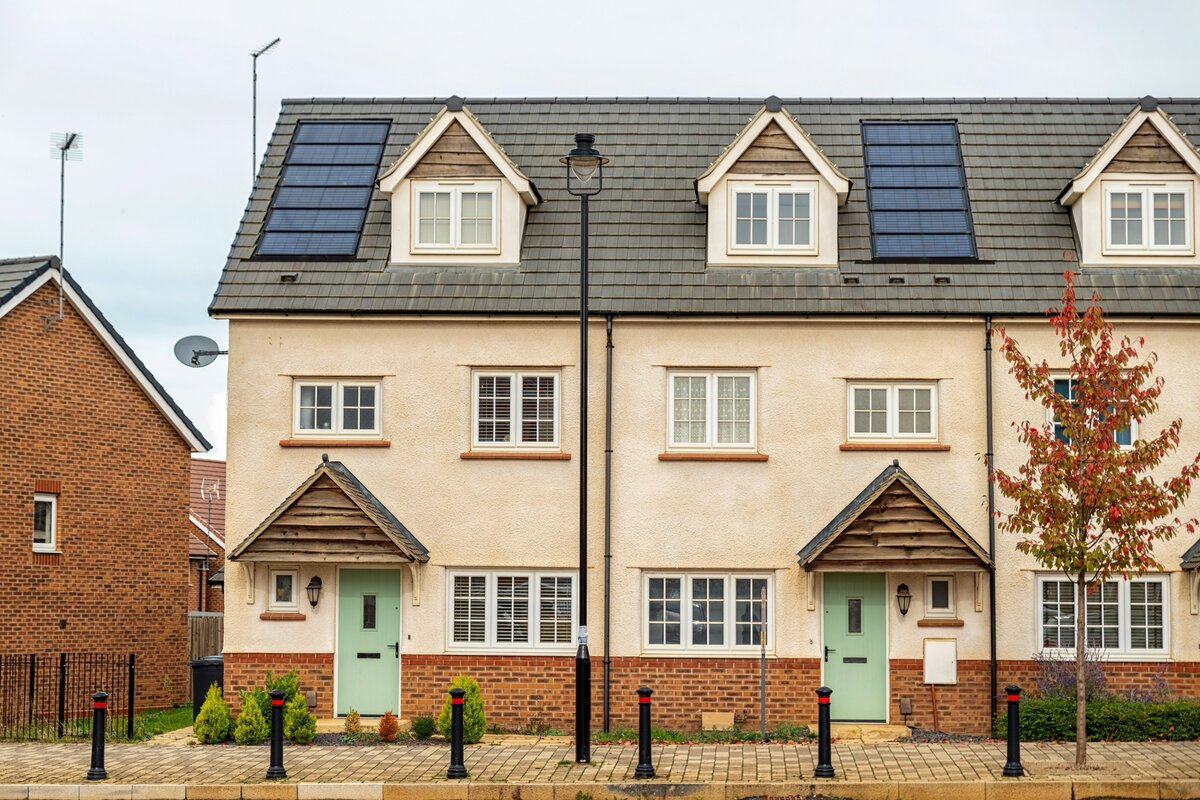 From the benefits to the potential pitfalls, we'll take you through everything you need to know if you're buying a new build property.

There are many good reasons for buying a new build home. New build flats and homes tend to be a lot more energy efficient than older properties, and they often include the latest fixtures and fittings. A new build property can be a great option for first-time buyers, growing families or for those looking to downsize to a smaller property.
New builds appeal to a lot of first-time buyers because they're chain free, removing some of the worry of your dream home falling through. Similarly, first-time buyers typically like new builds because the developers sometimes help with things like Stamp Duty and the 5% builder deposits. Also, developers tend to put things like fridges and ovens into properties, saving buyers a lot of money.
Buying a new build property can also be very exciting, and a practical way to create a readymade home without any need for renovation or decoration. But, before you jump into anything, it's great to be aware of the positives and negatives.

The Benefits of Buying New Build

New build homes are appealing to home buyers for a number of reasons. Some of the advantages include:
Many people love that they will be the first person to live in a property
Commonly, buyers are able to select the fixtures and fittings that they want in their property and can tailor to their individual taste and potentially their desired layout
Any repairs or redecoration should be minimal within the first few years
If the property is built to the correct standard, the running costs and energy bills are likely to be a lot cheaper
New build properties commonly come with additional guarantees and new home warranties

Things You Need to Know When Buying a New Build Home
As a buyer, there are things you'll need to be aware of. Here are some things to consider if you're planning on buying a new build home:
Negotiate on Price
When you put an offer on a new build property, it may be the case that the property hasn't been built yet - this is known as buying off-plan. Generally, the earlier you express interest, the better deal you'll get and the more choice of properties you'll have. Whatever stage of the development, it's recommended that you do you research regarding similar properties in the area. Once you've done your research you can look to negotiate your price, as not all sale prices are set in stone
Get to Know the Developers
It's beneficial to do a bit of research on the developers in your area, and neighbouring areas. Look at online forums and see what past and present customers are saying about them. It's important not to let any negative comments put you off completely, but instead use them to inform you on any problems that may come up. For example – look to see what people say about how quickly problems have been resolved and how many people mention this – is it one owner or many?
Communicate
If you're showing interest on a development that has already been partially completed, this can work to your advantage. Why not ask potential future neighbours how they found the process of buying and whether there were any problems to watch out for.
Visit the Developer's Other Sites
It may be interesting to visit one of the developer's other sites. By doing this you'll be able to see what they look like and you might also have the chance to talk to residents and get their opinions of their homes and the developer.
Don't Rely Solely on Promotional Material
It's important that you get a feel for what you're buying by actually visiting the site and the local area. Exploring the local area a few times, at both daytime and night-time, could give you a strong idea of what life would be like living there. Local facilities, schools and transport links can also be good things to investigate before moving to a new area. Remember that promotional material is designed to show off how wonderful everything is – or will be – and won't highlight any negative points.
Look Beyond the Show Home
The developers build show rooms to use as a selling tool. They'll often use professional interior designers to decorate properties, spending hundreds, if not thousands on furniture. It's beneficial to imagine your own furniture in the property, and only use the show home as a rough indication on what you're buying. Your home could be a different size or floor plan to the show home. Also, keep in mind that while the show home will only have specially chosen trendy furniture, but no personal effects or normal clutter. This is to make it appear as spacious as possible.
Find Out How Many Other Units Have Been Sold
If you happen to be the first person to buy a property on site, it's good to be aware that you then may be surrounded by a building site for the next 12 months - so find out how much of the development has been sold and who to. Also, ask about the ratio of owner-occupiers to investors.
Find Out Exactly What You're Getting
The nature of buying off plan, usually means there's nothing to see yet, so it's even more important to know exactly what you're getting for your money. Does the price include carpets and floorings, white goods or a parking space? If you're buying within an apartment block, what are the annual service charges, what is the ground rent and who is responsible for what?
See What Extras You Can Get
Many developers offer extras and incentives, such as free furnishings, parking spaces or by paying your stamp duty. If you can get any extras thrown in, even if it just ends up being plug sockets or white goods, it's a good opportunity to save some money. If you're early you might even have the opportunity to choose flooring or colours.
Conduct a Snagging Survey
A snagging survey is designed to check for any problems with a new build home. At some point between exchange and completion, you'll need to conduct a snagging survey to make sure everything's fixed, perfect and ready for your moving day. The survey picks up things like plastering, tiling, skirting works and external brickwork. Remember that not everything will necessarily get picked up in the snagging survey, so it's important to make sure the right assurances are in place, should the property still need work.
Delays
Buying a new build property can throw up issues if the construction of your home is delayed and completion or move in dates are pushed back. This can be problematic as most mortgage offers will have an expiry date and any setbacks could mean your offer may expire before you complete the purchase. It's important to check your contract before committing to the property, as there should be guidelines regarding when you can withdraw without losing any money. Lenders often appreciate that these things can happen, so you should ask your adviser if the provider being recommended has a process in place for extending a mortgage offer.
For more information on the new build mortgages we can offer or to speak with an expert if you're thinking of buying a new build property, please call 0330 433 2927 or submit an enquiry here.
Categories: Moving Home, General, Housing Market
The blog postings on this site solely reflect the personal views of the authors and do not necessarily represent the views, positions, strategies or opinions of John Charcol. All comments are made in good faith, and John Charcol will not accept liability for them.