It's Time to Unmask the Mortgage Monster
Written on 26 October 2021 by Robyn Clark
---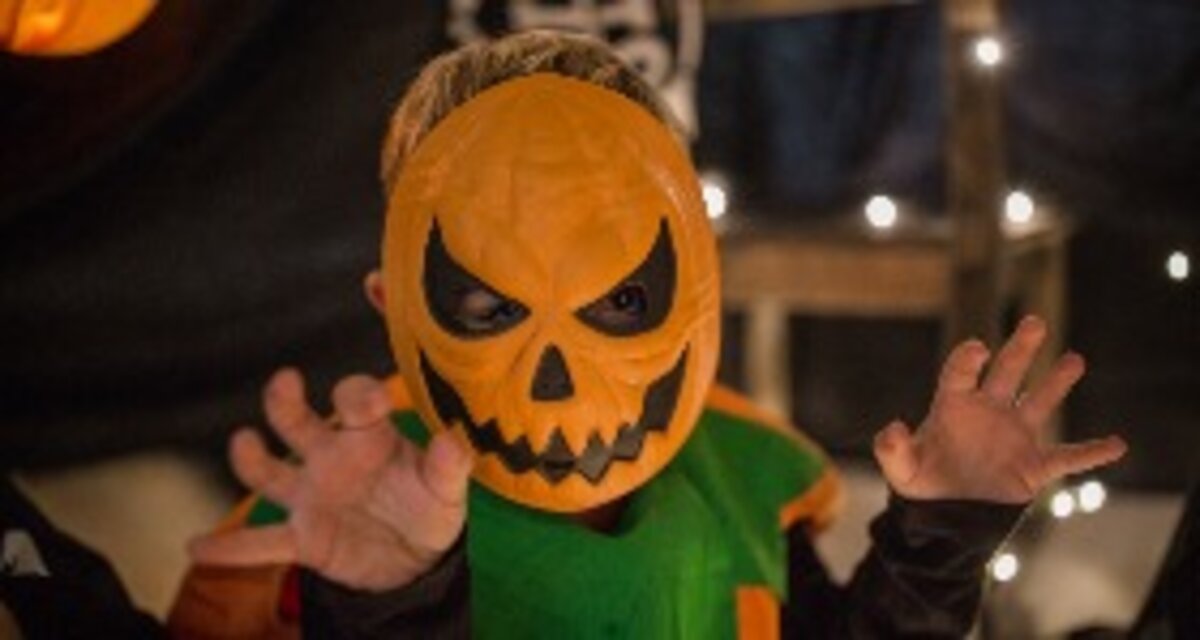 Forget about ghosts and ghouls, let's talk about a far scarier monster: your mortgage.
It's understandable that there are a lot of things many people find intimidating or even downright terrifying about moving home and taking out a mortgage but – as is often the case with scary stuff – there's really nothing to be frightened of!
In this blog, we'll address the most common fears people have about mortgages, so you know what to expect and how to make the process a little easier. It's time to unmask the so-called "mortgage monster".
Daunting Deposits
Raising a deposit is often seen as one of the hardest – and most intimidating – parts of taking out a mortgage, so it's important to explain how deposits work and the various options that could help you take your first step towards homeownership.
Some people find it easier to save a deposit than others, but deposit amounts vary. The amount you need will depend on a few different factors – including the value of the property you want to buy, the amount you would like to borrow and the specific product you choose.
The minimum deposit for a residential mortgage is 5%, which means the maximum LTV (loan-to-value) available is 95%.
Example
You want to buy a home for £200,000
You save a deposit of £10,000, which is 5% of £200,000
You take out a 95% LTV mortgage for £190,000
Of course, the bigger the deposit you're able to save, the better the range of mortgage products available to you – including ones with lower rates. Even saving as much as 10% in deposit can greatly increase the range of products you have access to.
How to Save a Deposit
If you're saving a deposit for a mortgage and you're an 18 – 39 year old first-time buyer, you may want to consider a Cash Lifetime ISA. They're tax-free savings/investments accounts that you open through a bank or building society. The Government contribute to the savings you hold in your ISA, up to a maximum contribution of £32,000. You can put up to £4,000 into your ISA account each year for a number of years and the Government will contribute 25%.
See our guide for more tips on how to save for a mortgage deposit.
You can also use our mortgage deposit calculator to work out how much you need to save each month to reach your deposit amount.
Other Options
If you're really struggling to save a mortgage deposit, there are few things you can do to reduce the amount you need. For example, look at cheaper properties in the same area, or similar properties in cheaper areas.
There are also several mortgage options which could enable a parent or family member to help you onto the property ladder – e.g. joint borrower sole proprietor, joint mortgage, family springboard mortgage. For more information, see: How Can I Help My Kids Get on the Property Ladder?
Remorseless Rejection
Whilst you may be rejected by a lender, this doesn't mean you won't be able to get a mortgage from another.
One of the main benefits of using a mortgage broker like John Charcol is that we're able to look at your unique situation and find a mortgage product with criteria that suits you – thereby improving the chances of your application. What's more, you don't pay us our fee until you've received your mortgage offer, so you can feel confident in our recommendations.
Use our free mortgage best buys tool for an idea of the kind of products available to you right now.
Petrifying Paperwork
Towers of paperwork, bulging files and sleepless nights are frightening visions often associated with taking out a mortgage. It's enough to scare even the most organised among us. Fortunately, the reality of how it all works is rather different.
When you use a broker like John Charcol, your adviser asks you questions and learns about your situation so they can fill out your application for you. Your client relationship manager then underwrites your application, checks all your documents and liaises with the lender.
You don't even need to send us huge envelopes of confidential documents anymore; you can use our app to send us copies instead!
Perilous Process
It makes sense that you might not know the process of taking out a mortgage if you've never done it before – or even if you just haven't done it in a while. Fortunately, it's pretty straightforward.
Here's an overview of the mortgage process for moving home:
1. First conversation with adviser
2. Decision in Principle
3. Offer on property
4. Pre-Application and submission
5. Lender underwriting and valuation
6. Mortgage offer
7. Conveyancing
8. Exchange and completion
See our page for more details on each step of the moving home mortgage process.
Still unsure about the process? No big deal – we'll be there guide you and answer your questions at every stage: from your first call with us, right up to the moment you move in.
We also have a range of online resources to help you on your journey. See our mortgage guides and calculators.
Chilling Choices
You don't need to fret over which mortgage rate, term or lender to choose.
Our experts will use their knowledge and understanding of the market to match you with a suitable product. Simply tell us about your situation and requirements and we'll work on finding you the right mortgage.
Sadistically Stressful
Trying to fit arranging a mortgage and moving home into an already hectic lifestyle may be admirably ambitious, but is it worth the stress? Sometimes, you simply don't have enough hours in the day.
Rather than burn yourself out – or risk slowing down the progress of your mortgage application - you may want to lighten the load and have a broker take care of it for you.
We'll find you the right mortgage, manage your application and liaise with the lender – all while keeping you updated on how everything's progressing.
We can even refer you to an expert solicitor to help with the conveyancing part of the process, organise your home insurance, advise on your protection needs, help you arrange removals via our Concierge Service and more.
That way, you can stick to your routine and we can progress your mortgage application as quickly as possible.
Goodbye House of Horrors – and Hello Home of Your Dreams
There really is no mortgage monster to be afraid of, especially when you have a mortgage expert to guide you on your journey.
Wave goodbye to unfounded fears so you can focus on the good bits – like finding your new home!
Speak to an adviser on 0330 433 2927.
Categories: Moving Home, General, First-Time Buyers, Robyn Clark
The blog postings on this site solely reflect the personal views of the authors and do not necessarily represent the views, positions, strategies or opinions of John Charcol. All comments are made in good faith, and John Charcol will not accept liability for them.