If becoming a landlord was easy - everyone would do it. The process of letting your home can be complex and time-consuming; you need to be serious about your investment and put in the effort.
We've created this guide on how to be a landlord because we want you to be successful. We go through everything you need to know about landlordship – how you earn money, determining the value of your venture, your obligations and rights and finally, what you can do to find the right tenant.
How Much Do Landlords Make?
The amount of money you make primarily depends on how much rent is left over after expenses, mortgage payments and taxes. Your rental income is your main source of profit, but you can also make money if your rental property appreciates in long-term value, as this will increase your equity invested in that property.
You can work out your rental profit with our Tax on Rental Income guide or use our buy-to-let rent calculator to work out how much rental income you need to generate to qualify for a buy-to-let mortgage.
Is Becoming a Landlord Worth it?
Many landlords evaluate the success of their buy-to-let investment by working out their rental yield and capitalization rate.
Rental Yield
Your rental yield is your annual rental income - or potential annual rental income - as a percentage of the total value of the property. It's used when calculating your affordability of a BTL mortgage as well when determining the success of an investment.
Annual Rental Income ÷ Property Value = Rental Yield
You obviously want a higher rental yield, as it means you're making back the money you invested more quickly – but expecting anything too high is unrealistic. 10% is a good reference point and the kind of rental yield you should aim for, but anything between 8% - 12% is promising. You can work out your potential rental yield using our rental yield calculator.
Capitalisation Rate
Your capitalization rate is the rate of return on a real estate investment property, based on income that property is expected to generate. You use your capitalisation rate to estimate your potential return on an investment and therefore its level of success.
Annual Net Operating Income ÷ Current Market Value = Capitalisation Rate
To find out your annual, or expected annual, net operating income you:
Take your total rental income
Deduct any expenses incurred for managing the property
Deduct any mortgage repayments
Deduct any taxes
The figure your left with is your annual net operating income
As a buyer, you want a high potential capitalisation rate. A seller wants a low rate, otherwise they could be missing out on a potential profit. Sellers can use their capitalisation rate to work out the best time to sell a property.
Landlord Obligations
When you become a landlord, you take on a set of new responsibilities. You will be renting property to real people; they need to be safe in your property. You have an obligation to maintain your property and keep your tenants happy and secure.
You must:
Be easily contactable for tenants, unless you're using a letting agency as it's then up to them to liaise with the tenant
Arrange buildings insurance against accidental damage, e.g. fire, flooding, etc. – you may also want to arrange contents insurance if your property is furnished
Keep any supplied furniture and appliances in good condition
Carry out or oversee property repairs, unless you're using a letting agency
Ensure your property is "up to code" before tenancy starts, i.e. you need to check smoke alarms, make sure your property meets minimum energy performance standards, etc.
Adapt to tenants' special needs under the "Duty to Make Reasonable Adjustments" section of the 2010 Equality Act, if appropriate
Look after tenants' deposits by keeping them in Tenancy Deposit Protection Schemes – a letting agency will typically do this on your behalf
Make sure all paperwork is in order - e.g. gas safety certificate, tenancy agreement, EPC (be mindful of future EPC legislation changes)
You need to take your obligations as a landlord seriously. However, you're not responsible for everything.
It's up to your tenant to:
Organise their own contents insurance for their possessions
Pay Council Tax
Pay utilities bills – unless they give you money specifically to cover these bills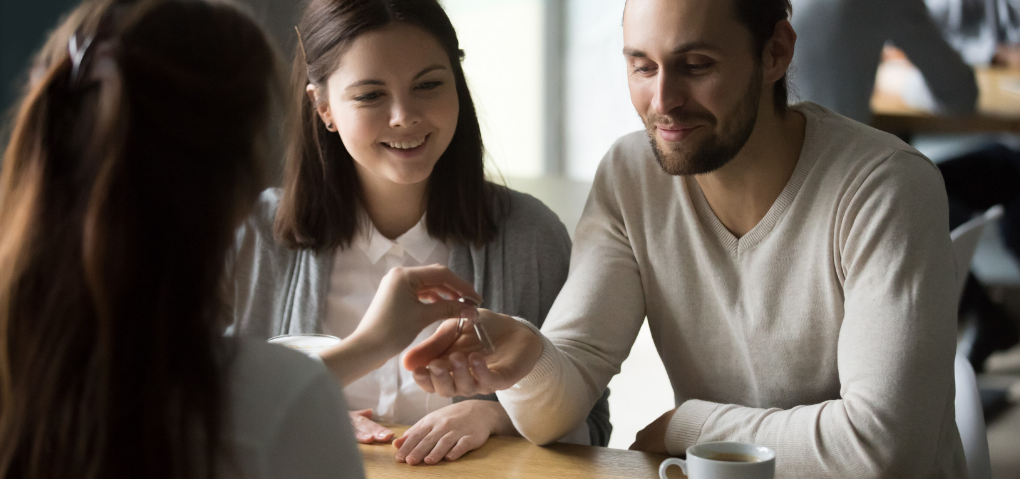 Landlord Rights
You earn certain rights as a landlord – it's not just about what you owe your tenants, but also their responsibility to you as landlord.
You have the right to:
Receive rent when it's due - if your tenant doesn't pay rent and there's no foreseeable solution then you have the right to serve an eviction notice via the proper legal regulations
Raise rent at certain points in a tenancy – this depends on the specifics of your tenancy agreement and rent must be justifiable and correlate with the rents of similar properties in the area
Claim repair costs back in expenses for any damages
Have a tenant who sticks to the terms of the tenancy agreement
You don't have the right to:
Walk in and out of properties at your leisure - landlords must give tenants 24 hours' notice, even if entering the property for essential repairs
Top Tips if You're Considering Becoming a Landlord
1 Marketing to Tenants Online
Finding a rental property online is now by far the most common way to search for somewhere to live. Research from Rightmove has shown that as many as 92% of tenants use the internet to search for a property. Rightmove and Zoopla are the 2 biggest players in this space, with Rightmove commandeering 77% of the market. It's smart to use a letting agent that'll advertise your property on these sites – you want to ensure you receive effective online exposure and maximise your chances of finding the right tenant for your property. Some landlords have actually had properties snatched up and tenancy agreements signed within 48 hours of posting them on these sites.
2Professional Property Photography
Advertising with professional photos of your property makes a real difference to the way potential tenants see it. Simply using a better camera isn't always enough. A professional photographer knows which angles and lighting will emphasise your properties' best features. Furthermore, most screens are in high resolution now – even mobile phones pride themselves on displaying high quality, sharp and vibrant images – so it's important that the photos of your property meet these standards.
3 Featured Listing
Buying a featured listing on the largest property listing site – Rightmove - will help position your property in front of a greater number of potential tenants; it could even help you fill your property quicker. Featured listings keep your property at the top of the search results for a selected period. They also give you the opportunity to display more photos that can help sell your property.
4Referencing
Before your new tenants sign on the dotted line, you must carry out thorough tenant referencing. It protects you and your property. You can hire a professional referencing company to carry this out for you. They'll check a tenant's credit history, previous landlord and current employment. It's generally accepted that the tenant pays for this, but some landlords decide to absorb this cost and make the offer more appealing to the tenant.
5 Tenancy Agreements
Once you've found a tenant and carried out any referencing, it's time to implement your tenancy agreement. Your tenancy agreement is essentially the contract between you and your tenant. It's key to making sure you're legally protected. You can download a tenancy agreement template from gov.uk or, for extra security, you can have a letting agent draft one for you.
Another important aspect of the tenancy agreement is the deposit. By law, you must hold your tenant's deposit in a government approved deposit protection scheme – a good letting agent can assist with this and will also set up a standing order with the tenants to ensure rent is paid on time every month.
6 Energy Performance Register
There are a few things you need to do ahead of your tenant moving in. Legally, you must have an Energy Performance Certificate (EPC). The EPC is designed to give your property an energy rating and provide your tenants with a projected cost of the energy bills they'll face in your property. A lesser known fact - you would be unable to evict a tenant if you hadn't previously given them your EPC. Note that since 1st April 2018, some landlords must ensure their buy-to-let properties meet the Minimum Energy Efficiency Standards, with an EPC showing a minimum rating of E. Similarly, there's been changes to legisltion that call for properties to have an EPC rating of C or above for new tenents in 2025, and for exisiting tenants until 2028.
7 Gas Safety Certificate
You need to ensure that a gas safety check has been carried out within the last year. You must have a Gas Safe Registered engineer conduct the check within 28 days of the annual renewal. It's also important that you have working fire and carbon monoxide alarms within the property.
8 Rent Protection
You might want to consider rental protection insurance. Rental arrears is always a worry and rental protection can help make sure you're always able to make your mortgage repayments.