Switching your buy to let property to a short-term holiday let through Airbnb?
Written on 18 September 2017 by Robyn Clark
---
If you're a buy to let landlord, converting your property to a short term holiday let isn't as simple as creating a listing on site like Airbnb – we look at what you need to know!
Research conducted by the Residential Landlord Association has found that 7% of the landlords they surveyed had started to offer properties as holiday or short-term lets through online sites like Airbnb.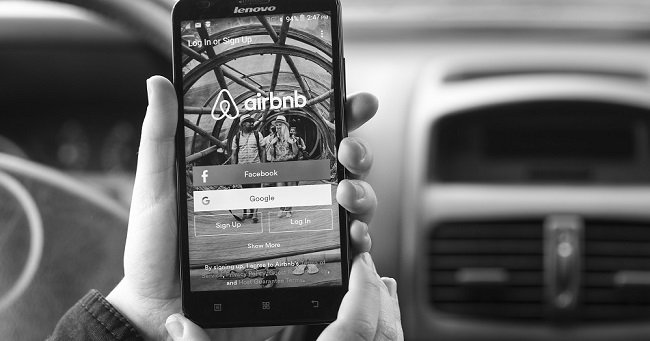 The research found that the trend was at its most acute in London where there has been a 75% increase in the number of multi-listings on Airbnb between February 2016 and March 2017. The shift to short-term holiday lets means that more pressure is placed on the rental market as the number of long-term rentals in the market is gradually reduced. And the problem isn't just London centric, nationally between February 2016 and March 2017 there was a 67% increase in the number of homes or apartments listed on Airbnb.
Change in number of multi-listings on Airbnb in London between Feb 2016 vs Mar 2017
February 2016
March 2017
% change (Feb 16 – Mar 17)
Entire home/apartment listings
6,934
11,595
+67%
Nationally, the RLA estimates that this could mean some 134,400 private rented homes have moved from the traditional private rental market to holiday or short-let accommodation.
Of those landlords who have moved over, 36% report this is because of the changes to mortgage interest relief which mean landlords being taxed on their income instead of their profit, and tax relief only being available at the basic rate.
If you have a BTL property and are considering swapping here's what you need to know!
If you have a mortgage you should check the conditions of your mortgage – Most lenders typically state the requirements of an Assured Short Hold Tenancy should be at least 6 months.
You may need to convert your mortgage – Depending on your lender and the terms of your mortgage you may need to remortgage your property from a buy to let to a holiday let.
You could be in breach of your mortgage conditions - If you don't contact your lender to seek permission or change mortgages, and they find out you could be hit with a fee or face a higher mortgage rate. But in some circumstances, the penalties could be far more severe. You could potentially be risking a demand for the immediate repayment of the whole mortgage or even, in theory at least, be threatened with repossession.
Check your insurance – If you are changing the use of your property you should also check to make sure that you're not invalidating your existing insurance policy. If anything were to happen and you don't have specialist third party liability insurance it could mean that insurance claim would be rejected as your policy would be deemed null and void.
Keep an eye on the occupant numbers - If you are renting short term to a group of 5 or more people (easily done with 2 bedrooms if the living room has a sofa bed) you may also need to get an House of Multiple Occupation license (if you don't have one already). Failure to do this can result in prosecution and a hefty fine.
Leasehold property? - If your property is leasehold, you will also need to check your lease as it may be against the terms and conditions of your lease to undertake these types of lets.
For advice on remortgaging your existing BTL property, switching insurance or for advice on converting a BTL to a holiday let call our experts on
0330 433 2927

or submit and enquiry here
Category: Robyn Clark
The blog postings on this site solely reflect the personal views of the authors and do not necessarily represent the views, positions, strategies or opinions of John Charcol. All comments are made in good faith, and John Charcol will not accept liability for them.