There isn't a definitive answer to "what's the minimum credit score for a mortgage?". Different lenders have different requirements, and in some cases, you may be able to get a mortgage with a low credit score. We take a look at the minimum credit score to get a mortgage in the UK and discuss some of the things that you can do to improve your chances of being approved for a loan in this guide.
What Is a Credit Score?
A credit score is a number that indicates how well you've managed your finances. A high score means you're a low risk borrower, which could lead to a lower interest rate on a loan. A low score could lead to a higher interest rate and could mean you won't be approved for a loan at all.
Most people are familiar with the credit scores you get from credit reference agencies such as Experian, Equifax or TransUnion. These are useful as they give you a good indication of your overall credit health. They're not, however, the same as the credit scores given to you by lenders when they assess your mortgage application, as lenders have different internal calculations, but they do use a lot of the same information and work in a similar way.
Your credit score (whether attributed by a credit reference agency or lender) is based on information in your credit report, which is a record of your borrowing and repayment history.
The main things that affect your credit score are the following:
Your payment history - do you always pay your bills on time?
How much debt you have - the less debt you have, the better
How long you've been borrowing - a longer history of good credit usually means a better score
Your credit mix - do you have different kinds of debt, like loans and credit cards?
New credit - are you applying for lots of new credit cards or loans?
You don't normally find out the credit score that lenders attribute to you when they perform a credit check – this is purely for their own records. However, you can get a rough idea of your overall credit health by looking up your credit score with credit reference agencies since a lot of the same information is used.
What Credit Reference Agencies Do Mortgage Lenders Use in the UK?
Most mortgage lenders in the UK use Experian, Equifax, ClearScore or TransUnion to check your credit history when you apply for a loan. They don't however solely rely on the scores attributed to you by these credit reference agencies. The lender uses the information that credit reference agencies hold on you to perform a credit check and assign you a credit score they use for their own records.
Each credit reference agency has its own scoring model, so your score may be slightly different depending on which one is used. Nonetheless, these scores can give you an idea of the overall condition of your credit profile. Therefore it's a good idea to check your credit report with all 3 agencies, as they may contain different information. If there are any mistakes or outdated information on your report, this could affect your score.
What Is the Minimum Credit Score for Mortgage Approval?
This is one of the most common questions that people have when applying for a mortgage. Many assume that they need a high credit score to apply for and get a mortgage, but the fact is that there are no minimum credit score requirements for securing a mortgage in the UK. This is because different lenders have different criteria.
It's possible to get a mortgage with a low credit score, however the lower your score, the smaller the pool of lenders available to you and the more limited your options.
Most lenders use your credit score as part of their evaluation when considering giving you a mortgage, but they also take into account other factors, such as your income, employment status and the amount of money you've saved for a deposit.
There are even some lenders that don't assign a credit score at all – many of these are subprime lenders. These lenders don't credit check in the traditional way, instead they underwrite applications on a case-by-case basis, allowing them to learn about the circumstances that led to your adverse credit event(s).
That said, having a good or excellent credit score will certainly improve your chances of securing a better deal as you'll have access to more lenders and products.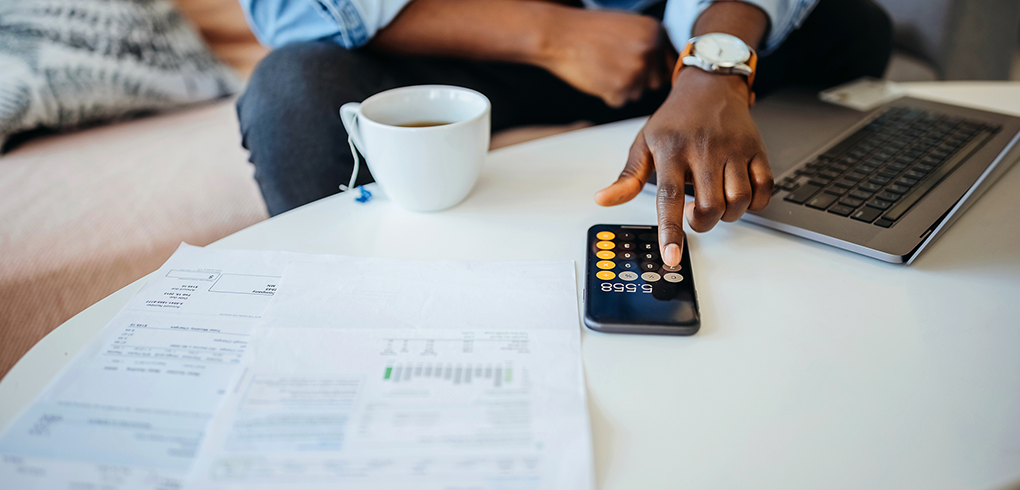 What Is Considered a Good Credit Score?
What is considered a good credit score varies depending on who's calculating it.
Here is a general guide to what each of the 3 largest credit reference agencies consider a "good" credit score:
Equifax: 420 - 465
TransUnion: 604 - 627
Experian: 881 - 960
If you're aiming to qualify for the best mortgage rates possible, try and raise your credit score into the "excellent" range:
Equifax: 466 - 700
TransUnion: 628 - 710
Experian: 961 - 999
This can be used as a general guideline as, although the credit score given to you by a lender is not the same as one from a credit reference agency, a lot of the same information is used. Lenders use the information credit reference agencies hold on you when carrying out their credit assessment.
If you're not sure what your score is, you can check each of the 3 main credit reference agencies online to get an idea. These sites will also provide you with tips on how to improve your score if it's not where you want it to be.
What Is Considered a Poor Credit Score?
For each of the 3 main credit reference agencies, the following scores are classified as "poor":
Equifax: below 380
TransUnion: below 566
Experian: below 721
If your score falls in the poor range, it's likely that you'll have difficulty getting approved for a loan and/or receiving favourable terms, especially from a high street lender or building society. You may, in this case, require a subprime lender that doesn't credit check you using a credit score system.
What If I Have Adverse or Bad Credit?
If you have a history of not meeting repayment obligations in the past and have a particularly bad credit score due to records such as CCJs, then you'll very likely need a subprime lender.
These lenders often require a higher deposit and charge higher interest rates and fees, but they're much more willing to work with people who have poor credit scores.
This means that, whilst having adverse credit or a bad credit score can limit your options for the type of mortgage you can get, it doesn't necessarily mean that you won't be able to find a suitable lender.
How Can I Improve My Chances of Securing a Mortgage?
To improve your chances of securing a mortgage, there are a few things you can do:
Improve your credit score before applying - if you're able to wait to take out a mortgage, then do. Use the time to build up your credit score as this will give you access to more and better deals
Try to save as much money as possible for a deposit - the larger the deposit you're able to save, the better your chances of securing a good deal. Lenders look more favourably upon applications with lower LTVs (loan-to-value) as they involve less risk from the lender's point of view
Make sure all your financial documents are in order - lenders need to ensure that you can afford the loan payments, so make sure you have everything they'll need such as pay stubs, bank statements and tax documents
Pay off any debts on time and monitor your credit report to make sure everything is accurate - this includes paying off all of your credit cards and overdrafts and settling defaults. If you can't repay all of your debts in full, try to settle as much as you can to reduce the amount of debt on your credit report
Use an independent, specialist mortgage broker - different lenders have different requirements so it pays to use an independent mortgage broker who knows where to go for the kind of mortgage you need. At John Charcol, we have access to the whole market, so we can find you the lender and deal best suited to your situation. What's more, a lot of subprime lenders only operate through intermediaries, so to access these you'll need to use a broker
Make sure your broker is aware of each of your income sources - this includes your salary, overtime pay, bonuses and any other benefits. Many lenders assess your income as a multiple of your salary, so if you're able to include all other sources of income on your application, this can help increase your chances of getting approved for a mortgage
By following these tips, you should be able to put yourself in the better position to get approved for a mortgage.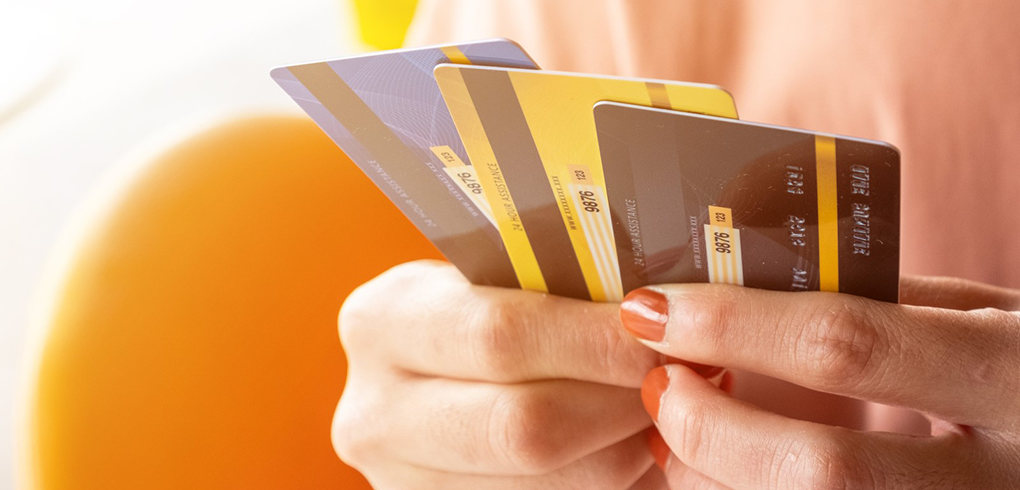 How Can I Improve My Credit Score before Applying for a Mortgage?
If you're looking to improve your credit score, there are a few things you can do:
Make sure that all the information on your credit report is accurate - if there are any errors, you should contact the credit reference agency in question immediately and have the errors fixed. You should also keep checking your credit report to make sure there are no unexpected changes or inquiries that could be affecting your score
Pay off any outstanding debts that you have - this will show lenders that you're managing your finances and are able to pay back loans
Always pay off your bills on time and in full - this will help to improve your score by again demonstrating you can successfully manage your finances and are less likely to miss any payments
Limit your number of credit applications - making too many credit applications in a short period of time can have a negative effect on your credit score. This is because each time you apply for credit, the lender will perform a hard credit check on your credit report. Too many hard credit checks can indicate to lenders that you're struggling to stay on top of your finances and are not in a good position to take on more debt. This goes for mortgage applications, too. If you apply with too many lenders, it could have a negative effect on your credit score
Register on the electoral roll - having your name on the electoral roll is an important factor for lenders when assessing creditworthiness. This is because it provides evidence of your previous addresses and makes everything easier to trace
How Long Does It Take to Improve My Credit Score?
The amount of time it takes to improve your credit score depends on the current state of your credit report and how much adverse credit you have. It's possible to improve your credit score in a few months but this usually requires some dedicated effort in managing your finances and repaying any debts you may have. The best way to do this is to create a budget and stick to it, making sure that all of your payments are made on time and in full.
If you have a history of making late payments or have high levels of debt, it could take a while to improve your score. Adverse credit stays on your report for 6 years, so it's important to be patient and take steps to rebuild your credit over time.
It's also worth noting that not all bad credit is viewed equally. Different lenders have different criteria regarding what they will allow and what will affect the products available to you. Speak to one of our advisers on 0330 433 2927 if you're concerned about adverse credit.
How Can I Get an Error on My Credit Report Corrected?
If you spot any errors on a credit report, you should contact the credit reference agency immediately to have it fixed. They will investigate and make sure that all the information is correct. If there are any errors, they will be updated or removed from your credit file so that lenders can get an accurate picture of your financial history.
You should also make sure to contact any lenders or creditors who may have reported incorrect information so they can update their records. This will help to ensure that your credit record is accurate and up to date.
I Have a Poor Credit Score. How Much Deposit Will I Need to Get a Mortgage?
The amount of deposit you'll need for a mortgage varies depending on numerous factors, not just your credit score.
Nonetheless your credit history can have an impact on the amount you'll need in deposit. In general, the better your credit history, the lower the amount required in deposit.
Some lenders will ask for a bigger deposit if you have a poor credit score – they may also charge higher interest rates. The exact amount a lender will need in deposit will depend on their own criteria and your situation, including the nature and recency of any bad credit events.
To find out how much you'd need to provide in deposit, speak to one of our mortgage experts on 0330 433 2927.
What Is the Best Way to Apply for a Mortgage with a Low Credit Score?
The best way to apply for a mortgage with any credit score - but especially a low one - is to go through an independent, specialist mortgage broker such as John Charcol. We have access to high street, building society and subprime lenders from across the market and are familiar with their criteria, which means we can find you the most suitable lender with the best deal available for your situation.
Contact us today on 0330 433 2927 to find out more.