Compare tracker mortgages to find the best deals for you
John Charcol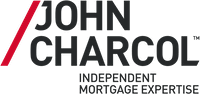 0330 057 5173
£
Cutlers Exchange, 123 Houndsditch London EC3A 7BU
1699 Total reviews
4.84 Average rating
Tracker mortgages are also known as variable or discount rate mortgages. The rate of interest charged can move up or down, following the Bank of England base rate. Our tool below allows you to compare thousands of deals to find cheapest tracker mortgages and the best rates for you.
When choosing the best tracker mortgage, expertise counts
Many of the tracker mortgage rates that you can find with our comparison tool are only available through independent brokers like John Charcol. When you've found a mortgage tracker rate that you think is right for you, call our experts so they compare it against thousands of mortgage products in the market.
It's important to remember that the best deals aren't necessarily the cheapest tracker mortgages. When you choose John Charcol, our experts will help you by researching the market and recommending the best tracker mortgages based on the criteria that you tell us.