What Mortgage Do You Need for an Airbnb?
Written on 15 May 2023 by Nick Mendes
---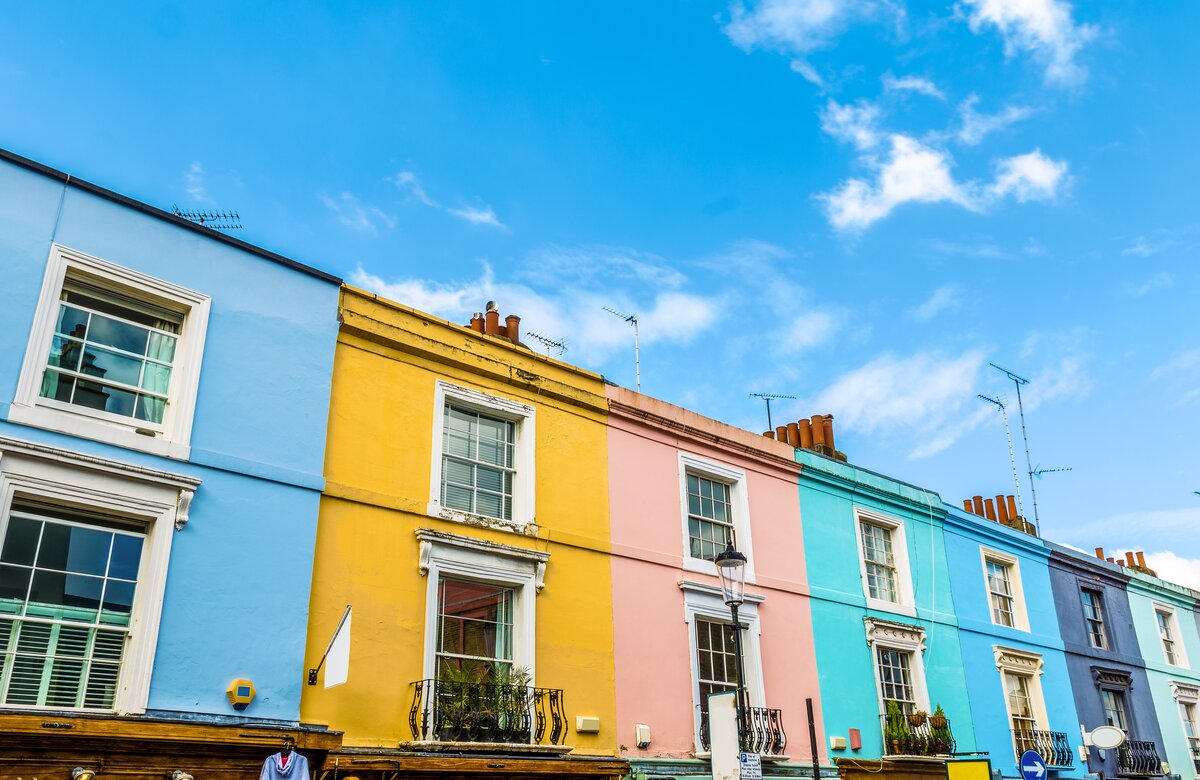 It's easy to see why Airbnb has exploded in popularity. It's great for travellers because it's flexible, cheap and – more often than not – you end staying somewhere that's still pretty nice, despite the fact it costs less than a hotel.
With such a demand for cheap, short term stay, setting up an Airbnb can also be extremely lucrative. But, how exactly do you set up an Airbnb? And what kind of mortgage would you need?
Setting Up Your Airbnb
Registering a property on Airbnb is rather straightforward: you simply sign up to their website and list your property for free. This side of things is easy.
It's a little more complicated when it comes to finding the right mortgage for your Airbnb property. Let us explain.
Mortgages for New Airbnb Properties
Unless you have the savings to buy a second property outright, you'll probably need a mortgage for an Airbnb.
The kind of mortgage you'll need will depend on your intention with the property, its location and its expected potential income throughout the year.
Some options include:
Holiday let mortgage

These are typically on an interest-only basis and lenders often work out maximum borrowing using the average of the high, medium and low seasons

Buy-to-let mortgage products that allow short term lets outside of the typical 6 - 12 months of ASTs (assured tenancy agreements)

If due to location or a lower holiday let forecast you can't secure a holiday let mortgage, you may be able to find a lender that will offer you a buy-to-let mortgage that allows you to rent out the property via Airbnb. The affordability will be calculated the same as for an AST (ASTs are let out for 6 - 12 month periods) but the lender will allow you to rent it out on a short term basis
How Do You Let Out a Property You Already Own?
If you already have a mortgage on a property but want to let it out, you'll have to check with your lender. Some options they may come back with include:
No change to your normal residential mortgage

If you already live in the property and plan to continue living in it while letting out a room on a short term basis, or you plan to continue living in the property the majority of the year and only let it out for short periods of up to a total of 90 days per year, you may be able to keep your standard residential mortgage depending on the conditions of your lender

Residential mortgage with consent to let

If you already have a residential mortgage on a property but you later want to let out the property for more than 90 days per year and will no longer be living in it yourself, you may be able to apply for consent to let with your current lender rather than remortgaging onto a new product. Even if they do grant you permission, you may face higher interest rates or additional fees
A lot of lenders won't allow letting at all, never mind the short term lets synonymous with Airbnb. If you're not granted permission, but you're set on letting out your property in this way, then you may have to remortgage onto a holiday let or buy-to-let product. Bear in mind that you may face an early repayment charge if you remortgage early.
If you own a property outright, with no mortgage remaining on it, then you can let it out how you choose. However, you'll have to meet certain criteria as a landlord and check your home insurance policy to make sure you're covered.
You'll need to contact your insurance provider whether you own the property outright or have a mortgage on it - some insurers may require that you pay a small premium due to a change in circumstances from when you originally took out the insurance.
If you own a leasehold, then it's likely letting out your property may violate the terms of your lease. Check with your freeholder before signing up to Airbnb.
Why Don't Lenders Like Airbnb?
A lot of lenders stay away from short term lets, like Airbnb, because the guest turnover is much higher – consequently so is the risk. You're likely to have a greater variation in guests, some of whom will take better care of the property than others.
Penalties for Violating Your Mortgage Contract
Letting out your property as an Airbnb without explicit permission from your lender can have serious consequences. Your lender could demand that you immediately repay your mortgage in full – but this would be extreme. It is likely, however, that your lender would raise your rate or demand a fee.
You could also face issues with your insurance provider. If you let out your property – and the nature of the lettings isn't covered by your policy, you may put your home at risk. Always check with your home insurance provider before letting out your property. You may need to find a more suitable policy.
How Do You Find These Mortgages?
You can do some independent research and approach lenders yourself, or you can use a mortgage broker.
At John Charcol, we're known for specialising in complex and unusual cases – and finding a mortgage for an Airbnb property certainly isn't straightforward! Most lenders won't even entertain the idea of short term letting! You've also got to find the right insurance for your property.
We can help you arrange all of this. Call us on 0330 433 2927 to speak to an adviser about your situation or send us an enquiry.
Categories: Buy-to-Let Mortgages, Nick Mendes
The blog postings on this site solely reflect the personal views of the authors and do not necessarily represent the views, positions, strategies or opinions of John Charcol. All comments are made in good faith, and John Charcol will not accept liability for them.