Not sure what type of house you want? We go through the different types in this guide, from semi-detached to bungalows – we've got you covered. You'll also find out whether the type of house you choose can affect your mortgage and the kind of insurance you'll need.
An exciting house-hunting mission can quickly become a hot mess if you don't know much about what type of house you're looking for. We've gone through the main kinds in this guide, so you can get off to a smoother start.
Property varies everywhere in the world. In the UK, we have quite a few different types of houses. Most people have heard the names but couldn't actually tell you which is which. If you're not sure, then read on - we explain everything below.
Detached
Detached properties stand alone, offering more privacy to residents. These houses sometimes come with sizable areas of privately-owned land and can be quite large. They're not all totally removed from the neighbourhood, but they never share a wall with any neighbouring homes.
Detached homes are highly sought after and usually more expensive than semi-detached houses because of the heightened privacy.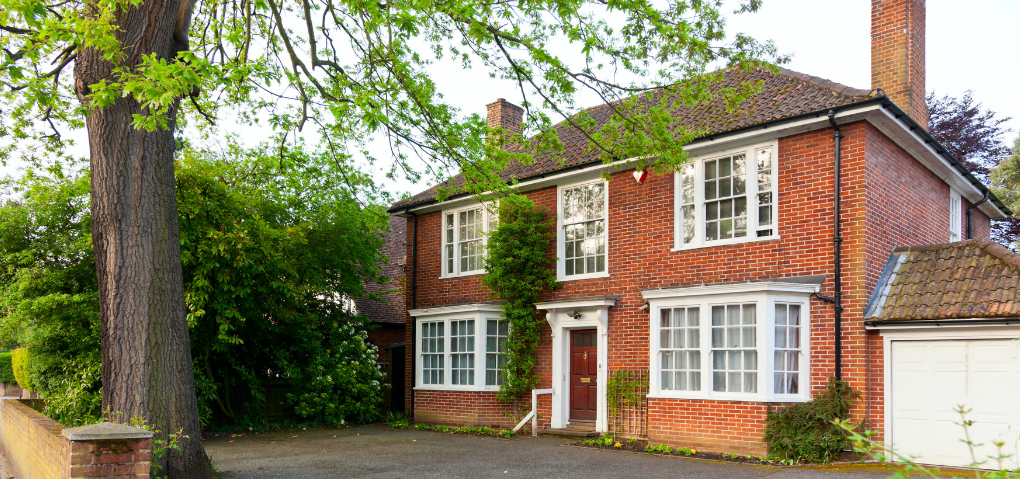 Semi-Detached
Semi-detached houses come in pairs. Typically, 2 houses are joined together by a single common wall. The other walls remain separate from any neighbouring properties. Sometimes, the houses mirror each other in appearance. Semi-detached houses are usually less expensive than most detached ones. They offer a reasonable level of privacy and can sometimes have space at the back to extend.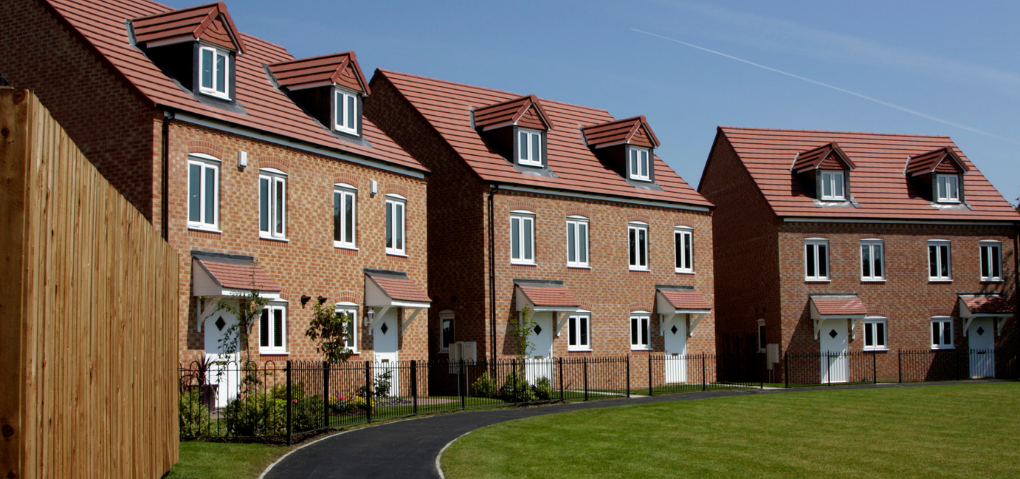 Terraced
Terraced houses typically come in rows and each house's structure is the same. A terraced house is one of the houses in these rows that's sandwiched between 2 other houses. This means that every room in your house will immediately adjoin your neighbours' properties. Terraced houses tend to be good value for money, but their situation usually means you'll have to keep the noise level down or risk disrupting your neighbours.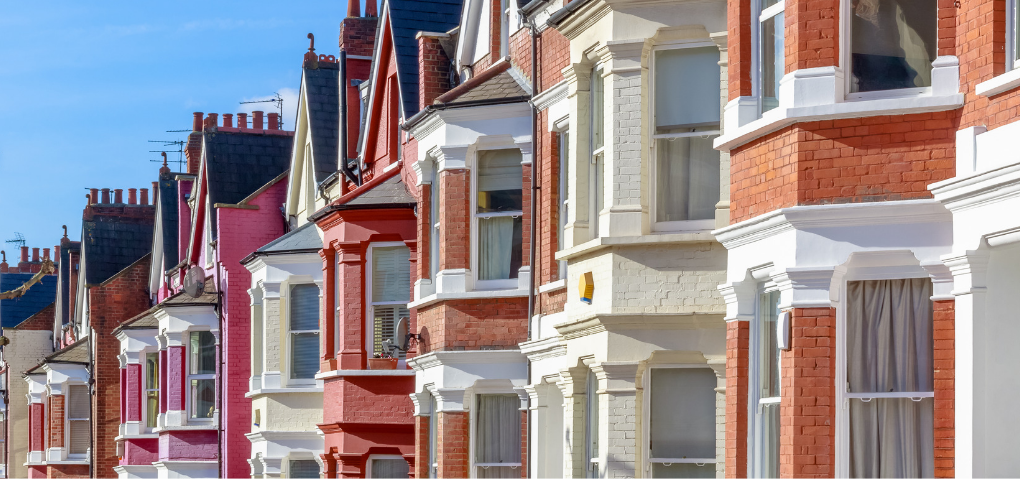 End of Terrace
The name says it all really: an end of terrace house is at the end of a row of terraced houses. It shares a common wall with a neighbouring house on one side and the other is detached. They're like semi-detached houses in this way but are classed differently because they're attached to terraced houses, rather than another semi-detached house.
Studios
Studio properties are compact, self-contained residential units typically designed for 1 or 2 people. Studios usually feature a combined living and sleeping area, a small kitchen and a private bathroom. These properties offer a practical living solution for individuals or couples wanting affordable accommodation in urban areas. For this reason, studios are often popular with young professionals, students or people looking for a convenient base in the city. While they can vary in layout and size, their focus on maximising space makes them a good option for people wanting an affordable yet functional living space.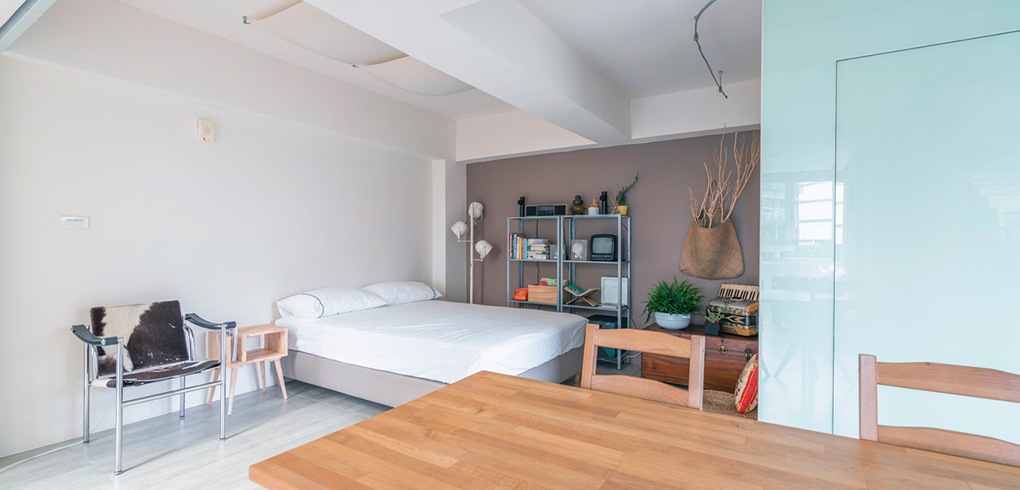 Flat
Although not technically a house, the flat is one of the most common types of residential property in the UK. Residences typically occupy a single storey within a larger building. A flat can take up part, or all, of a floor. They can sometimes occupy 2 floors, however this is less common. Flats vary greatly in price. Their size and area usually determine how much you'll pay, with more luxurious flats in high-value areas often costing more than some houses. Smaller flats in less expensive areas are usually much cheaper than most other properties.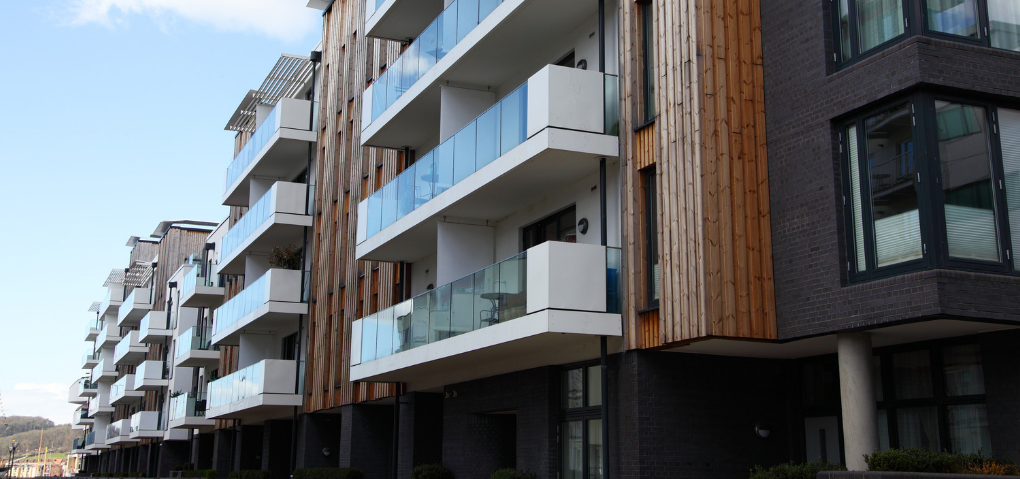 Maisonettes
Maisonettes are residential properties that occupy 2 or more levels within a larger building. They are designed to be self-contained units and usually have their own private entrance, similar to a house. Maisonettes have a unique layout with separate living spaces on different floors. You can find these types of properties in traditional and modern buildings, and they tend to offer more privacy and space than flats. Maisonettes can vary from small, compact units suitable for 1 or 2 people to large, more spacious dwellings that are ideal for families. They cater to different needs and budgets, making them popular among individuals, couples and small families.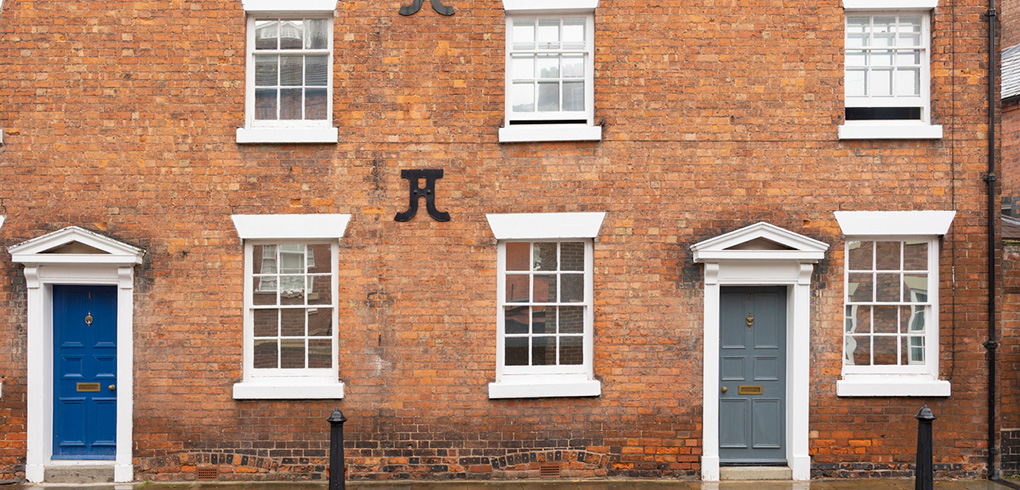 Cottage
Cottages typically have thick walls, small windows, low ceilings, structural pillars and a thatched roof. They're around 1½ storeys tall with 2 floors. The top floor is usually smaller than the ground floor. Cottages can be detached or terraced. They can come with quite a hefty price tag, despite their modest appearance. You tend to find cottages in rural and semi-rural areas.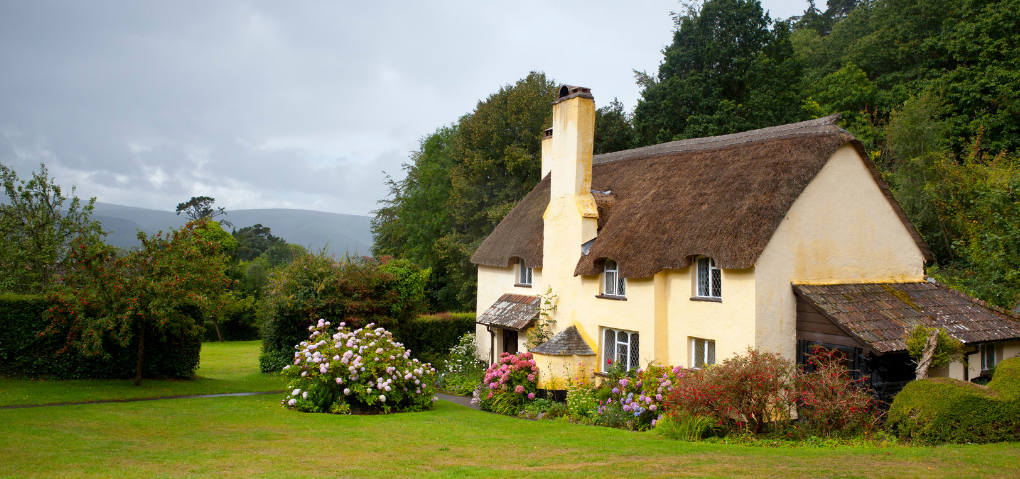 Bungalow
Bungalows are sometimes mistaken for cottages – and vice-versa. This is understandable, but it's also completely incorrect. A bungalow isn't that tall, as it generally only has 1 floor. They're ideal for people who want space, but perhaps can't use stairs. They can be detached or semi-detached. The fact bungalows are restrained to one floor can actually make them more, rather than less, expensive. This is because they take up more land for the same square foot area as a house with 2 floors.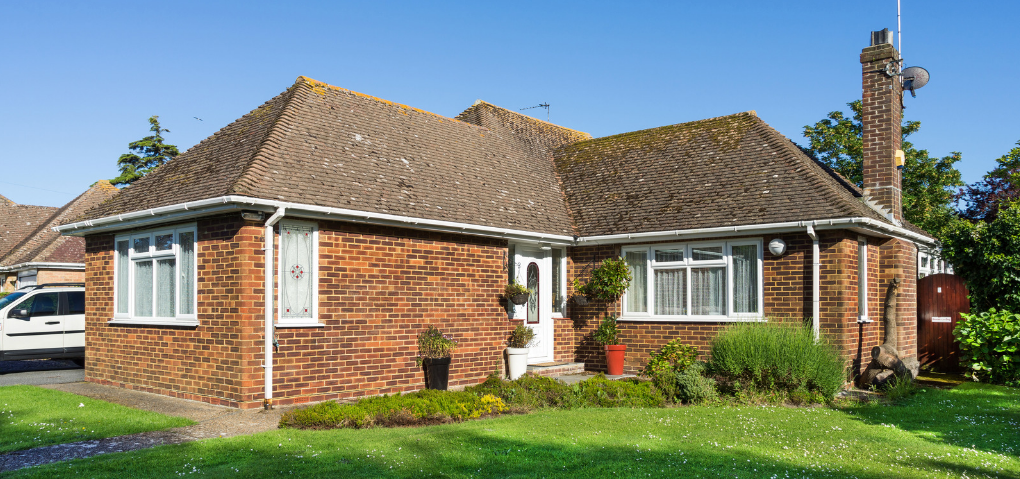 Work-Live Housing
Work-live housing is designed for dual use, allowing you to live and work within the same space. This type of housing is designed to seamlessly facilitate both residential living and work. These properties usually feature a dedicated studio or work area where you can operate your business or work from home. Work-live properties are neither commercial nor residential but sui generis (in a class of their own). These properties have become increasingly popular among individuals and small businesses, especially in London and other large cities around the UK. For freelancers, entrepreneurs, professionals and artists, they offer the convenience of having both work and personal spaces in 1 place, fostering a balanced lifestyle that minimises commuting.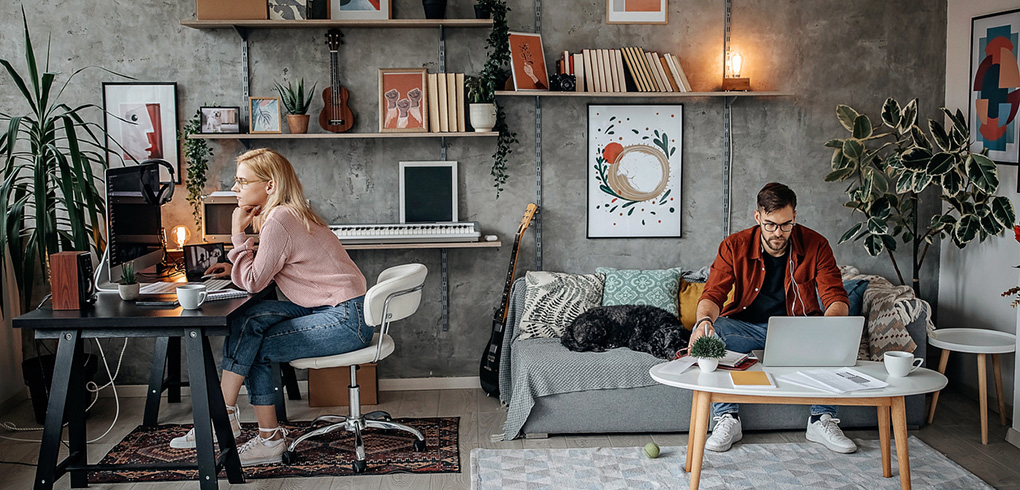 Does Your Property Type Affect Your Mortgage?
The kind of mortgage you need – e.g. a fixed rate, tracker, repayment or interest-only – doesn't vary depending on the type of house you choose. Regardless of the house style, the mortgage will need to fit your unique circumstances, as well as the purpose of the property you want to buy. For example, is it a residential or commercial property? A buy-to-let or a second home?
For more information on the different types of mortgages, see our guide..
What Kind of Insurance Do You Need?
Everyone needs building insurance. It doesn't matter whether you live in a modest flat or a 7 bedroom detached house; if you're purchasing property with a mortgage, you must have building insurance. It's a mandatory requirement for all lenders.
The ins and outs of your insurance will vary depending on what you need and what you're able to pay, as well as the type of property you buy. For example, a thatched roof cottage will likely require specialist insurance because of the increased fire risk, as will a home with a timber frame. On the other hand, a terraced house and a detached house could have the same insurance package, but the price would be scaled to suit.
Whatever the house type, it's also important that you insure the contents of your property. Contents insurance isn't compulsory, but it helps you protect the belongings that fill your home.
Our protection team at John Charcol find you bespoke insurance deals. We also make sure that your insurance is set up when it needs to be, alongside your mortgage application. That way, everything falls into place at the same time and you won't face any hiccups that could stop you from moving into your home.
Start Searching
Are you ready to find somewhere new? Let us walk you through the process in our guide: Buying Your First Home.
You can also call us on 0808 256 4469 to speak with an adviser about the kind of mortgage you need. Or simply make an enquiry and we'll get back to you.