Thatched roof cottages have a charm all of their own and are a quintessential feature of life in an English village. There are approximately 60,000 thatched cottages in the UK. Getting a thatched property mortgage can be a little more challenging than for a modern brick and slate roofed house, but it's far from impossible.
Alongside the quaint delights of living in a thatched cottage, there are very real downsides. Thatched roofs are a fire risk and need periodic costly maintenance, including a full roof replacement every 30 years. For those looking to live in a thatched cottage for the long run, these additional costs need to be factored into your financial planning and affordability calculations.
It's important to bear in mind that some thatched properties are also subject to non-standard construction, so you may need to discuss Non-Standard Construction mortgages with your broker.
Can You Get a Mortgage on a Thatched Property?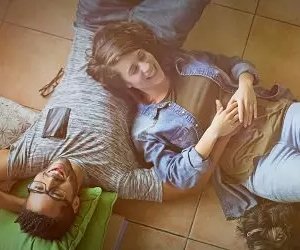 The majority of lenders offer mortgages on thatched properties, however you may find they'll have additional criteria that you need to meet – e.g. they may require that you arrange specialist insurance on the property and provide them with evidence of the insurance. Although thatched roofs are considered by most lenders to be non-standard construction as they're often several hundred years old and are listed buildings, most lenders will consider lending on a thatched roof property because they're a sought after house type and are normally situated in desirable locations.
Mortgage providers tend to have extra criteria requirements for thatched roof properties, just as they are with any non-standard building material. They'll require that you arrange a structural survey on the property to check that the roof is in a good state of repair, note when it was last thatched and check the history of its maintenance. The survey must also assess whether there are any possible structural issues with the property that may block a quick sale of the house in the case of repossession. The lender will look to the structural surveyor's assessment of the property and require a clarification on whether it can be insured and remortgaged in the future. The survey will inform the lender's decision on whether to grant or reject a mortgage application.
You should choose a surveyor that has expertise in assessing thatched properties to ensure that you get a detailed review of the building. The survey should include an electrical report.
The costs of insuring and maintaining a thatched roof may impact the mortgage lender's affordability calculations. Thatched roof properties are a fire hazard and the thatch needs maintenance every 10 – 15 years and should be replaced around every 40 years. These costs can mount up and will be factored into the affordability assessment. The mortgage lender will want to be assured that you can maintain your thatched roof, pay for specialist building insurance as well as keep up with the monthly repayments.
One tip when preparing to make an offer on a thatched roof property is to try to find out when the roof was last rethatched and whether the property has been surveyed before. You should also ask if there have been other recent assessments, such as an electricity report and whether the chimney has been inspected.
Both high street lenders and specialist mortgage providers require from 10% - 15% in deposit if you're applying for a mortgage on a thatched property. Buying a thatched roof property shouldn't really affect deals or rates available to you, but there will be certain extra criteria that needs to be met and things to consider – e.g. is it structurally sound, how much maintenance does it need, maintenance costs, etc.
Mortgage Eligibility
Alongside the issues specifically related to buying a thatched property, there are some standard criteria you'll need to meet when applying for a mortgage. The main assessment areas are:
Deposit size - mortgage lenders lending on thatched properties will usually limit the loan-to-value to 85% - 90%. This is more than most non-standard construction properties due to the popularity of thatched roof properties and the fact they're typically situated in desirable locations. This means you'll find a 10% - 15% deposit on the property
Affordability - lenders will typically offer 4.5x your income for most properties including thatched properties. Although it won't directly impact your affordability as far as your mortgage is concerned, they may ask questions during the underwriting stage about the added expense of maintenance and higher insurance costs to make sure you can afford to keep up with any repairs
Age - the age you'll be at the end of the mortgage term is factored into the lender's assessment. Many mortgage providers have rules around this and will limit the term of the mortgage to shorter duration products to avoid lending into retirement
Credit status - mortgage lenders will conduct a credit check as part of their mortgage application assessment. If you have a poor credit rating, you may not be offered the most competitive rates, or you may be forced to find a specialist lender who is used to dealing with customers with poor credit ratings
What Are the Pros and Cons of Buying a Property with a Thatched Roof?
Pros
Thermal insulation - the thatched roof makes for superb insulation. Together with the smaller windows reducing heat loss, a thatched cottage will mean smaller bills in the winter. In the summer, the roof will also provide good protection against heat and keep your house cool. Thatched cottages also tend to have thick walls, which also provide a good layer of thermal insulation.
Sound insulation – a thatched property with thick walls will also protect you from noise outside. Whether it's traffic sounds, or noises from a nearby an airport, a thatched house will provide more shelter from outside sounds than a standard property.
Eco-friendly - thatched roofs are either made from water reed, combed wheat reed or longstraw. Each of these materials are sustainably sourced. The type of thatch you'll find on your thatched property roof depends on the original material that was used and is local to the area.
Character - living in a thatched roof cottage means that you are inhabiting a slice of history, with many generations having lived in the property previously. This will also mean that the walls and ceilings may be crooked in places, with a design flavour you simply can't find in a modern house. If you dream of living in a house that could be several hundred years old and exudes character, you'll love living in a thatched cottage.
Cons
Fire hazard - thatched roof properties are a fire hazard because if the thatch catches fire, it will spread much more quickly than a tiled roof. If the thatch is bound by wire netting, the situation is worse as it will take the fire brigade longer to remove the thatch in case of fire.
Insurance - thatched cottages tend to require more costly specialist insurance than standard construction houses, especially if the roof has wire netting around the thatch. Building insurance can up to 3x more expensive than with a standard residential home construction. If your home is listed, then this will only add to the premium.
Maintenance - keeping your thatched roof in good order can be expensive. Depending on the material used, thatched roofs will need replacing around every 15 - 40 years. It's a good idea to find out when the roof was last replaced, alongside finding out about any recent surveys and inspections that may have been conducted on the property. The ridge of a thatched roof usually needs repairing every 10 - 15 years.
Pests - unfortunately, as well as looking quaint, thatched roofs can attract rats, mice and squirrels. The animals can burrow into the thatch and gain access to the house, leading to a potential infestation. Rats can chew their way across a roof, leaving mounds of debris. Birds can also carry stems of thatch material to build nests in spring, which runs the risk of a loosened roof that is more prone to damage. Thatched roofs are also home to thousands of creepy-crawlies such as spiders and flies and you may even find bees or wasps' nests.
Light - as most thatched properties have a large overhang to avoid water recess, as well as small and often recessed cottage windows, they can be a little dark and gloomy inside. This is especially the case with rooms with north-facing windows.
Leaking - in periods of heavy rainfall, thatched roofs can sometimes leak. This is more of a risk if the ridge is not well maintained. That said, if a thatched roof is well maintained and good ridge work, it will keep out the rain, even during a heavy storm. As thatched cottages do not have guttering, rainwater will fall down around the house from off the roof each time it rains.
Damp - as thatched cottages often have thick, solid walls without cavity insulation and there is often no damp proofing, there is a risk of damp. If you hire a surveyor prior to buying your house, it's essential that you ask them to check for damp.
Listed status - English Heritage notes that more than 75% of thatched houses in England and Wales are listed buildings. A property that is both thatched and listed will narrow your lender options and increase the costs of insurance. Listed status is also likely to increase the maintenance costs and further restrict your ability to conduct renovations or extensions on your home.
What Are the Risks of Owning a Thatched Property?
If you're determined to own a thatched cottage, it's important to be aware of the risks associated with properties of this type. The risk of fire noted above is the key issue. While thatched roofs are no more at risk of catching fire than buildings with slate or tile roofs, there is likely to be more damage done if a thatched roof does catch fire. This is because the fire will spread more quickly across the thatch than it would with a slate or tile roof. Therefore the risk of a completely devastated property from fire is far greater with a thatched roof cottage. Given that thatched properties are more expensive to replace, and are often listed buildings with unique features, your buildings insurance is likely to be up to 3x more expensive than for a house with a standard roof.
To mitigate the risk of a fire, you can add a fire-resistant membrane to the roof. This does not make the thatch fireproof, but it will give you more time to exit the building in case of fire and should help to reduce the costs of insurance.
How Much Does It Cost to Maintain a Thatched Roof?
As thatched roofs are made of plant material and more susceptible to weather wear than tile or slate roofs, they need periodic maintenance to stop any build-up of moss or algae. A build-up of either will leave your thatched roof looking unsightly and reduce its sales value. Unlike slate or tile roofs, the roof of a thatched property is also prone to rotting and obvious discolouring . You should investigate the costs of periodic maintenance prior to making a mortgage application, as this will likely impact the lender's affordability calculations. Only a well-maintained thatched roof will retain its resale value.
Thatched roofs can last between 15 - 40 years, depending on the type of thatch used. The ridge will need to be replaced every 10 - 15 years. These additional maintenance costs all add up. As roof thatching is a specialist skill and there are only a limited number of "master thatchers", labour costs can be very high.
You should get several quotes when it comes to re-ridging or replacing your thatched roof. Others with thatched cottages in the area may be able to provide advice and recommend a master thatcher. You might also want to check with your local council to see if they have any schemes to support the owners of historic buildings in the area. These grants are more often found in areas where there are quite a few thatched properties.
What Types of Materials Are Used to Thatch Roofs?
Thatched roofs are made of different types of plant material. The material used depends on the area and the historic availability of good quality thatch. Typical materials used are either water reed, longstraw or combed wheat reed. The material used will dictate the typical length of time the thatch will last before it needs to be replaced.
| | | |
| --- | --- | --- |
| Material | Area | Duration |
| Water reed | Norfolk, East Anglia, Devon and Cornwall | 25 - 40 years |
| Combed wheat | Predominantly Devon, Cornwall and Northampshire | 25 - 30 years |
| Longstraw | East Anglia | 10 - 15 years |
In some parts of England, master thatchers will use a combination of these materials and sometimes add in turf and lavender. As the reed harvest changes from year to year, you may not be able to rethatch your roof in the same way as the previous thatch. A well-trained and experienced master thatcher will be able to use what's available in the market to create your neat new roof.
Get in Touch
If you have any questions about mortgages on thatched roof homes, get in touch with our independent mortgage experts. At John Charcol, we have access to a huge range of mortgage products and lenders. We can help you find the right mortgage for your circumstances. Contact us today on 0330 433 2927 or submit an online enquiry to find out more.