With 89% of prospective property buyers wanting their next home to be sustainable and kinder to the planet, many lenders are expanding their offerings to offer green mortgages. This means that if you take steps to make your home greener or you move into an energy-efficient home, you'll be rewarded with cashback on your mortgage or a better interest rate.
Along with the numerous financial benefits, an eco mortgage can also give you a little satisfaction that you are helping the environment. After all, homes in the UK account for over a fifth of the UK's total CO2 emissions, so lowering your household's carbon footprint, even just a small amount, could make a big difference. In this guide, you'll find everything you need to know about green mortgages, from what they are to how to get one.
Eco homes may have non-standard construction, so you may need to discuss non-standard construction mortgages with your broker.
What Is a Green Mortgage?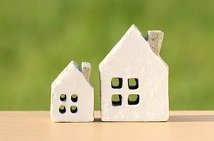 The idea behind green mortgages is to make it more appealing to own or build an eco-friendly property. Along with savings on your energy bills, you can also benefit from better rates of interest and/or cashback. Many lenders now give preferential treatment to borrowers with an energy performance certificate (EPC) or that have made energy efficiency improvements, including Nationwide, Virgin Money, Barclays and NatWest. Each lender has its own criteria for eco mortgages in the UK, but most lenders will offer these types of mortgages on homes with an A,B or C EPC rating. From a lender's perspective, energy-efficient properties as less risky purchases and more likely to hold their value, especially in this era of battling climate change. They also recognise that if a homeowner spends less on energy bills each month, they'll be more likely to meet their mortgage repayments.
What Does an Energy Performance Certificate Show?
An EPC scores a property on its energy efficiency, between A (the best) and G (the worst). The EPC estimates the property's energy consumption and is valid for 10 years. It also shows how to improve a property's rating. You can find EPC ratings for properties in England, Wales and Northern Ireland on the Government's website. Scotland has a separate register.
Is a Green Mortgage the Same as an Eco Mortgage?
In certain cases, the terms eco and green mortgage refer to the same products and are used interchangeably. But it's worth noting that an eco mortgage can also mean a property built using environmentally friendly construction methods and only using sustainable materials. These properties can prove a little more challenging to get a mortgage for than standard-built homes. In this case, you may be offered a specialist mortgage product that the lender refers to as an eco mortgage.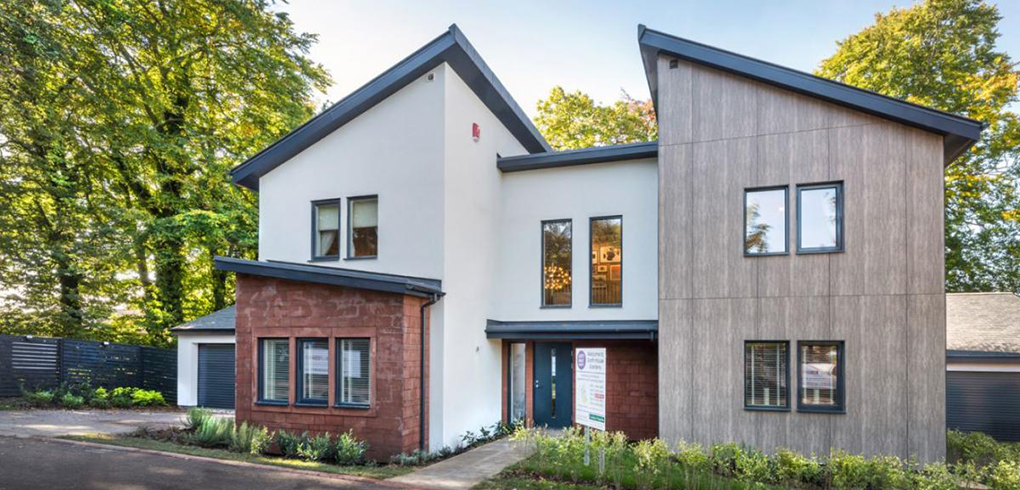 What Are the Benefits of Green Mortgages?
Eco mortgages offer a variety of benefits for buyers looking to purchase a new property, existing homeowners, landlords and even those interested in building their own home.
Lower Interest Rates
It's common for eco mortgage lenders to offer lower rates of interest than traditional mortgages. Borrowers will have lower monthly repayments and pay less for their homes in the long run.
Cashback
Many eco mortgages offer cashback to buyers of an energy-efficient home. The property must have an EPC A, B or C rating to qualify for the cashback. The amount of cashback is usually between £250 and £750, depending on the EPC rating.
Cheaper Borrowing Rates For "Green" Improvements
Some lenders offer loans that enable homeowners to make energy-efficient improvements to their property at lower rates of interest. Many also offer cashback incentives for home improvements, depending on how much the property's EPC rating will increase following the works.
Increased Property Value
Energy-efficient homes are not only increasing in popularity, but they can also command higher prices on the property market. Most energy-efficient homes sell for up to £40,000 more than less sustainable properties while also cost less to run.
Reduced Carbon Footprint and Lower Energy Bills
Purchasing an eco-friendly home or making green improvements to the property should result in lower energy bills. You'll also have the peace of mind that you'll be reducing your household's carbon footprint and doing your bit to help the environment.
What Are the Drawbacks of a Green Mortgage?
While there are numerous benefits to an eco mortgage, there are a few drawbacks to these homeowner loans that you should keep in mind. For instance, the number of eco mortgages available on the market is relatively limited, giving you fewer options. Green home mortgages can also come at higher rates than non-green mortgages. Meanwhile, eco-friendly renovations and home improvements may mean your property is eligible for an eco mortgage, but the work can be very expensive and time-consuming.
How Can You Qualify for a Green Mortgage?
To qualify for a green home mortgage, most lenders want your property to meet a minimum level of energy efficiency. Eco mortgages should be available to you if you want to purchase a property with at least an EPC C rating. Alternatively, if you're remortgaging a property, you can show that you have increased the EPC rating to C or higher. You may have achieved this through various green improvements, such as installing insulation or adding solar panels to the property. Eligibility criteria for an eco mortgage vary from provider to provider. Check with your preferred lender to ensure your home is eligible. You can use the government's website to check if a property has an EPC rating.
Like with any mortgage, lenders will also want to make sure that the mortgage is affordable and will look at your credit score, income, expenses and debt to determine your financial situation and affordability.
How Much Deposit Do I Need for an Eco Mortgage?
How much deposit you need for an eco mortgage depends largely on the lender and their specific criteria. Most lenders will also look at whether you're self-employed, a first-time buyer or an older buyer.
Are Green Mortgages Actually Green?
In most cases, there isn't anything green about the mortgage itself. What makes it a green mortgage are the eco-friendly credentials of the property you live in or are planning to purchase. Eco mortgages work in much the same way as any standard mortgage. You'll borrow a large amount of money from the lender to purchase a property and pay it back in monthly instalments, with interest going to your lender.
Which Lenders Offer Green Mortgages?
While the number of eco mortgage lenders is growing, the number of high street lenders offering them is still fairly small. Some eco mortgage providers are:
Barclays - offers preferential rates of interest to those buying a property with an EPC rating of A or B. However, they require it to be a new-build property purchased directly from the developer or builder
Halifax - customers can receive up to £1,000 cashback when carrying out eco-friendly home improvements
Nationwide - they offer customers a £500 cashback on mortgages for properties with an EPC rating of A or £250 for EPC B. Customers can also benefit from preferential rates of interest on money borrowed to carry out green property improvements
NatWest - customers can benefit from preferential interest rates on remortgaging or purchasing a property with EPC ratings of A or B
TSB - offers existing customers a preferential interest rate on cash for green home improvements. TSB also plants a tree for every property purchased with a TSB mortgage
Virgin Money - customers receive better interest rates when purchasing new build properties with an EPC A or B rating
Some smaller lenders also offer green mortgages, for example:
Gatehouse Bank - a sharia-compliant lender that offers a discounted rental rate on properties with an EPC rating of A or B and will offset the property's carbon footprint for the length of the fixed term
Kensington Building Society - offers customers a £1,000 cashback to those who improve a home's energy efficiency within 12 months of taking out a mortgage
Monmouthshire Building Society - offers a discounted interest rate to first-time buyers and home-movers if the property has an EPC A rating
Saffron Building Society - offers its customers a discounted rate with its 'retro fit' mortgage if you can prove that your green improvements have boosted your home's EPC rating
Swansea Building Society - offers homebuyers a fixed percentage discount off its standard variable rate for homes with an EPC rating of A or B
Are Green Mortgages Cheaper?
Whether a green mortgage is cheaper will depend on several variables. For example, if you're looking to buy a house with a high EPC rating, you may find that a green mortgage is the most cost-effective option.
Alternatively, you may find that you can get a more competitive rate with a standard mortgage through a different lender. If you're looking to borrow to make improvements to your home to make it even more energy-efficient, you may find a green mortgage is the best option. However, depending on what other lenders are offering at the time, it might not be the cheapest option for you. That's why it's always good to shop around when looking for a mortgage. You should also speak to an independent mortgage broker who can look through all the options to help you find the best mortgage for your needs.
How Much Can You Borrow with an Eco Mortgage?
How much you can borrow on an eco mortgage will depend on several factors, including:
Your age
Your income
Your employment
Your credit history
The property
The property's current EPC rating
Most lenders will consider lending up to four and a half times a joint or sole income. Therefore, if you have a sole income of £25,000, the lender may approve a mortgage of £112,500. However, if you're a couple with a joint annual income of around £50,000, a lender may offer you a mortgage of £225,000. Some eco mortgage lenders may also offer a discount on your standard variable rate if the property you're buying is energy efficient. This often depends on the property's EPC rating.
What Energy Efficiency Improvements Could I Make to My Home?
Taking advantage of the low-rate borrowing or cashback opportunities available with green mortgages means you can make various energy efficiency improvements to your home.
Solar Panels
With solar panels, you could save hundreds of pounds on your electricity bill each year. Solar energy will also provide power for sustainable heating systems like ground or air source heat pumps.
Insulation
Loft and cavity wall insulation can significantly improve your home's energy efficiency. Insulation helps keep the heat inside the home, lowering your carbon emissions and heating bills.
How Much Do Green Home Improvements Cost?
While eco-friendly improvements to your home can be a great investment, they'll come at a cost. The average cost of improving a home to achieve an EPC C band rating is £8,100. Installing a range of recommended energy improvement measures to enhance the rating of homes currently rated F or G could cost in the region of £25,800. It's important to keep in mind that while you'll see savings on your energy costs, the true financial payback of making these green improvements could take several years.
What Are Eco Self-Build Mortgages?
If you want to build your own environmentally friendly property from scratch rather than purchasing an existing one, you may require an eco self-build mortgage rather than a standard mortgage. You'll also need to use a builder with experience building eco-friendly properties and using green materials. The builder will be able to give you an outline of how much it will cost to build your green home, breaking down each cost into separate sections based on each stage of the build. Most eco homes are built using non-standard building materials, so these properties are categorised as "non-standard construction".
After each stage of the eco build is finished, an independent surveyor will visit the property to check that the work is completed so the lender can release the funds to the builder. With some construction loans, you only have to pay interest on the money drawn out each month and only start to repay the loan once the build is complete. If you are looking to build your eco-friendly home on a brownfield site, you may find it harder to get a mortgage, but certainly not impossible. Lenders are generally more hesitant to lend for this type of development as the land is often derelict or contaminated, and it is viewed as more of a lending risk.
How Can I Apply for a Green Mortgage?
Once you have found a suitable eco mortgage and checked that you're eligible, you can apply for a mortgage in principle with the lender in much the same way as applying for a standard mortgage. The documents you'll need for your green mortgage application will vary depending on the lender. In most cases, you typically need proof of ID, such as a full UK photocard driving licence or current passport and proof of address in the form of council tax or utility bills. You'll also need proof of earnings, such as payslips, bank statements, and evidence of your mortgage deposit. You'll probably have to provide evidence of your home's energy efficiency by supplying the lender with a valid EPC. If it's not built yet, you'll need to provide a projected energy assessment.
If you are looking for an eco mortgage, speak to our team of independent advisers at John Charcol. At John Charcol, we have access to an extensive range of specialist mortgage products, including eco self-build mortgages. Our expert advisers can help you find the right financing option. Contact us on 0330 433 2927 or submit an online enquiry to learn more.