Japanese knotweed can quickly make buying or selling a home far more complicated and potentially expensive. For decades, this plant has been causing problems for house buyers and sellers across the UK. There are many horror stories of the level of damage Japanese knotweed can have on a property, not to mention the problems it can cause for a mortgage application or property sale. But to what extent can Japanese knotweed affect mortgages and what can you do about it?
What Is Japanese Knotweed?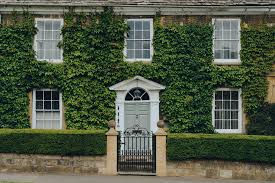 Japanese knotweed is a tall, fast-growing plant that originated in Japan. It has bamboo looking stems and white flowers, growing and spreading very quickly. It typically lies dormant during winter and then explodes into rapid growth in spring. It can grow as much as one foot in just a week. Knotweed is very difficult to kill and it grows in most circumstances and climates. It's not illegal to have Japanese knotweed on your property. However, homeowners are obliged under the Anti-Social Behaviour, Crime and Policing Act 2014 to control it.
How Did Japanese Knotweed Come to the UK?
The plant came to the UK in 1850 when German botanist Phillip von Siebold, who found the plant growing on the side of a volcano in Japan, sent a cutting of Japanese knotweed to Kew Gardens. He hadn't appreciated that, in order for the plant to survive in volcanic soil, it must have evolved to have extremely deep roots. Once Japanese Knotweed came to the UK, it became popular with railway companies to use on embankments for landslide prevention. Unfortunately, the plant spread rapidly. Since then, every outbreak of Japanese Knotweed in Britain, Europe and North America originates from that original cutting sent to Kew.
How Common Is Japanese Knotweed?
The likelihood of coming across Japanese knotweed will greatly depend on where you live in the UK. North West England, London, the Midlands and Wales are some of the most heavily affected areas in the UK. It's thought that the rapid spread of knotweed is made worse by the illegal dumping of garden waste, especially in rural areas. Japanese knotweed can rapidly spread across large areas, destroying plant species on its way to infecting residential buildings.
How Can I Identify Japanese Knotweed?
Japanese knotweed isn't always easy to spot, especially if you've never seen it before or are new to gardening. Its weed-like appearance can make it difficult to distinguish from wild plants. Fortunately, there are a few things to look out for.
Buds and shoots will appear from February to March and have a reddish hue. The shoots eventually become the plant's stems, which can often be identified by their bamboo-like appearance and purple spots. Leaves on the Japanese knotweed can be up to 14cm long. They typically start as a yellowy-brown colour before eventually turning a deep green in the summer. As we move into autumn, the plant produces tiny clusters of white flowers around 0.5cm wide.
Why Do Mortgage Lenders Have an Issue with Japanese Knotweed?
Will Japanese knotweed affect my mortgage? The quick answer is yes, knotweed will affect your chances of getting a mortgage if the infestation has not been professionally treated. Japanese knotweed grows very quickly and can spread so incredibly rapidly that it can overtake gardens and damage properties. While it can ruin a garden by strangling all types of plant life, the plant's roots can block drains, and if untreated, it can damage foundations.
This type of damage can seriously affect a property's value, so many lenders have restrictions on Japanese knotweed mortgages. Even when the plant seems to have been killed off, it can lie dormant under the soil and grow back again. This can cause serious problems if you want to lay a patio or build a conservatory or extension, as digging through the root system can reactivate the plant. This is why many lenders believe it affects existing and future structures, making them reluctant to approve mortgages on properties with Japanese knotweed.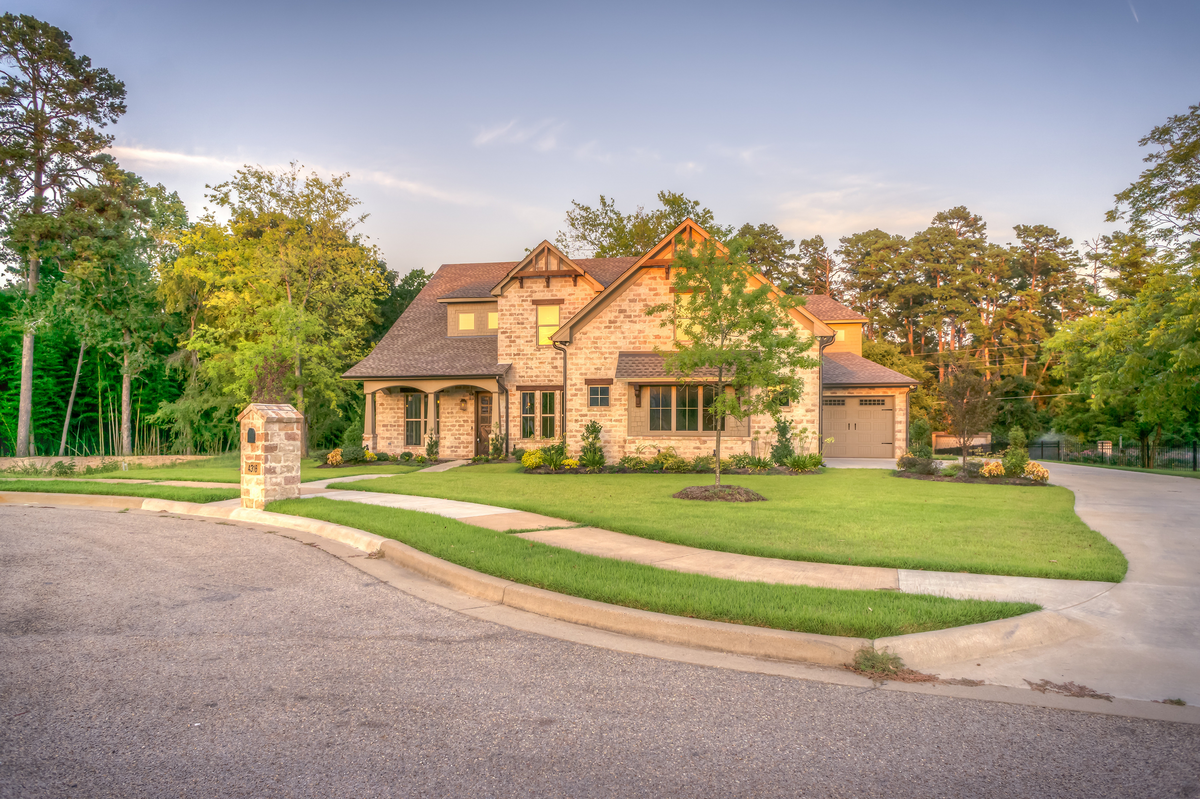 Can You Get a Mortgage with Japanese Knotweed?
So, will any lenders lend if Japanese knotweed is discovered at the property you're hoping to buy? Some lenders are much more flexible than others. However, every lender requires a mortgage survey to assess both the property and the knotweed. The surveyor will be able to determine the full extent to which the knotweed causes a risk, or a potential risk, to the property. The lender will then determine the property's suitability based on their specific criteria for Japanese knotweed mortgages.
How Do Lenders Assess the Risk of Japanese Knotweed?
Most lenders assess Japanese knotweed risk based on the following 4 categories:
Japanese knotweed is not on the actual property, but on a neighbouring property over 7 metres away from the boundary
Japanese knotweed is on a neighbouring property and within 7 metres of the boundary
Japanese knotweed is within the property boundaries, but over 7 metres from a residential property
Japanese knotweed is within 7 metres of the residence and causes significant damage to outbuildings, paths, drains, and boundary walls. This will require immediate intervention from a professional
Whether you can get an approval on your mortgage application will depend on how your property rates against these categories. If the mortgage survey shows there is Japanese knotweed, you'll need to get a follow-up survey done by a professional. However, some lenders may decide to reject your application at this stage. If your property falls into category 2 or 3, you may have to put down a larger deposit or pay a higher interest rate.
Many lenders will automatically refuse you if the property is in category 4. However, if you're accepted for a mortgage, the lender will require you to organise an independent examination and survey, including an appropriate treatment plan. Your lender may require you to have the knotweed removed completely and all damage repaired.
How to Get a Mortgage with Japanese Knotweed
Many borrowers encounter issues when trying to get a mortgage if the Japanese knotweed risk category doesn't align with the lender's requirements. Fortunately, certain lenders take a more flexible approach to knotweed, including specialist lenders who regularly approve Japanese knotweed mortgages. If you or the property's present owner have written evidence to show that the issue is being dealt with, you should still be offered a mortgage if the rest of your application meets the lender's criteria.
Once the seller has accepted your offer, they will send you a TA6 form stating if Japanese knotweed is present on the property. The seller should then organise for a specialist to treat the problem. They should also provide a transferable insurance-backed guarantee that lasts between 5 - 10 years. This should be sufficient to satisfy the criteria of most lenders.
You can find out which lenders are more likely to approve knotweed mortgages by speaking with one of our independent mortgage brokers for a no-obligation chat.
Could I End Up Buying a Property with Japanese Knotweed Without Knowing?
Sellers are legally required to declare if Japanese knotweed is on their property. The estate agent should already be aware of this fact and make sure that the seller understands the implications of not disclosing this information, as it can result in legal action.
If there is knotweed on the property, the estate agent should advise you or the seller to look for an appropriate firm to carry out the works and offer a warranty protected by an independent insurer. This gives both the buyer and seller reassurance that the property has long-term protection. If you'repurchasing the property at auction, you'll be reliant on the seller to disclose the information and the results of the survey.
If you buy a new build property, these rules don't apply. Developers aren't under any legal obligation to disclose if there are any historical Japanese knotweed issues on the site. That's why it's so important to organise a survey, even on new properties.
What Should I Do if I Have Japanese Knotweed on My Property?
Having Japanese knotweed on your property doesn't automatically mean that your garden or home will be destroyed. However, from a lender's perspective, it poses a risk of damage to the property, impacting its resale value and creating obstacles to lending. Therefore, even if it's unlikely to damage your house, you need to treat it as if it will.
To avoid any unpleasant surprises, it's a good idea to follow these steps:
Do your research: find out what Japanese knotweed looks like it so you can recognise it if it appears in your garden
Act quickly: if you discover it on your property, don't panic, but be sure to treat it immediately using a professional service
Written confirmation: if you spot knotweed on a property that you're viewing, speak to the seller or agent about it and be sure to get written confirmation that it's being treated. If the seller refuses to provide this, then it's best to walk away from the purchase
Request a survey: if you have any concerns about Japanese knotweed, organise for a RICs surveyor approved by the Property Care Association to survey your property
Neighbouring property: if you think that Japanese knotweed is growing on your neighbour's property, speak to them about it diplomatically. If you spot it growing on nearby communal ground, get in touch with your local council
Get advice from a broker: if you're looking to buy or sell a property that has, or may have, Japanese knotweed, it's a good idea to speak to one of advisers at John Charcol as they'll be able to tell you your options
How Can I Remove Japanese Knotweed if I Can't Get a Mortgage?
If Japanese knotweed is preventing your ability to sell a property, then you'll likely need to call a specialist to remove it.
If you want to buy a property with Japanese knotweed but you're struggling to find a lender who will accept the property as security because of the knotweed, you may need to consider getting a bridging loan to purchase property and deal with the knotweed before proceeding with securing a normal mortgage.
There are 3 levels of care for tackling Japanese knotweed, and each requires help from a specialist:
Entire plant removal, including branches and roots
Topical treatment of the plant: kills the plant off in stages and can last for several years
Using a membrane to seal the knotweed to stop it from coming out of the ground
You may require a combination of these treatments. A knotweed specialist should conduct a survey to determine the issue and advise on the best treatment. The costs involved in removing Japanese knotweed will depend on how much there is and which method you use. Ridding a garden of Japanese knotweed can cost up to £20,000, and there's no guarantee it won't return. Your lender may also require a specialist knotweed removal service to provide a guarantee before approving the mortgage.
Can I Remove Japanese Knotweed Myself?
It is not recommended that you remove or treat Japanese knotweed yourself. Removing it requires a lot more than simply pulling up a few stalks or branches from the ground. Specialists use strong herbicides that aren't available to the public to buy.
You could also risk making the problem worse by inadvertently spreading it to previously unaffected areas. Even when Japanese knotweed can no longer be seen, this doesn't mean it's gone, and it could come back again with more vigour than before. Specialists in knotweed removal will either dig it out completely from the ground, kill it off at surface level and seal it with membranes or use chemicals to poison it.
Does My Buildings Insurance Cover Japanese Knotweed Removal?
If you decide to opt for professional knotweed removal, will your building's insurance cover the cost? This will largely depend on your insurer and your specific policy. However, it's very unlikely your insurance will extend to knotweed treatment. You don't need to reveal the presence of Japanese knotweed when you are taking out insurance if you haven't been asked about it.
If you do decide to disclose it and the Japanese knotweed causes severe damage to your property, your insurer may refuse to pay out any damages if you submit a claim. As you're obliged to do everything possible to prevent your property from becoming damaged, failing to treat knotweed can be viewed as falling into this category.
Does Japanese Knotweed Affect House Prices?
Depending on which risk category it falls into, Japanese knotweed can impact house prices due to the complications, damage and expense it can cause. As it grows aggressively, you may move quickly between categories. If your neighbour refuses to treat their Japanese knotweed problem, or it begins to creep onto your land from other areas, it's a good idea to get professional advice. They may be able to put down a membrane that helps to prevent the knotweed from entering your property.
Should I Buy a House that Previously Had Japanese Knotweed?
You shouldn't necessarily rule out buying a house with Japanese knotweed. While it's a fairly widespread problem, you should ask for documents that prove the seller has carried out proper treatment before you consider making your offer. The seller should have already disclosed that knotweed has previously affected the property on a T46 Property Information Form, with evidence that there's been treated by a professional.
Don't accept DIY attempts at removal. Make sure you receive professional treatment certificates that show the situation has been properly dealt with, and if the knotweed does return, the treatment company are legally required to continue the removal.
Will I Be Able to Sell a Property Affected by Japanese Knotweed?
You should be able to legally sell your property in the future as long as you have proof that a PCA-accredited firm has professionally treated the Japanese knotweed infestation. Even if it has been some years since the treatment, you must be honest about knotweed having previously affected your property.
Mortgages with Japanese Knotweed: the Bottom Line
If you're concerned about Japanese knotweed affecting your mortgage application, get in touch with our independent mortgage experts at John Charcol. We have access to an extensive range of high street and specialist mortgages, so we can help you find the right mortgage product for your needs. Get in touch with us today on 0330 433 2927 or submit an online enquiry.