Landlords: Why You Should Be Talking to Your Tenants Right Now
Written on 14 April 2020 by Robyn Clark
---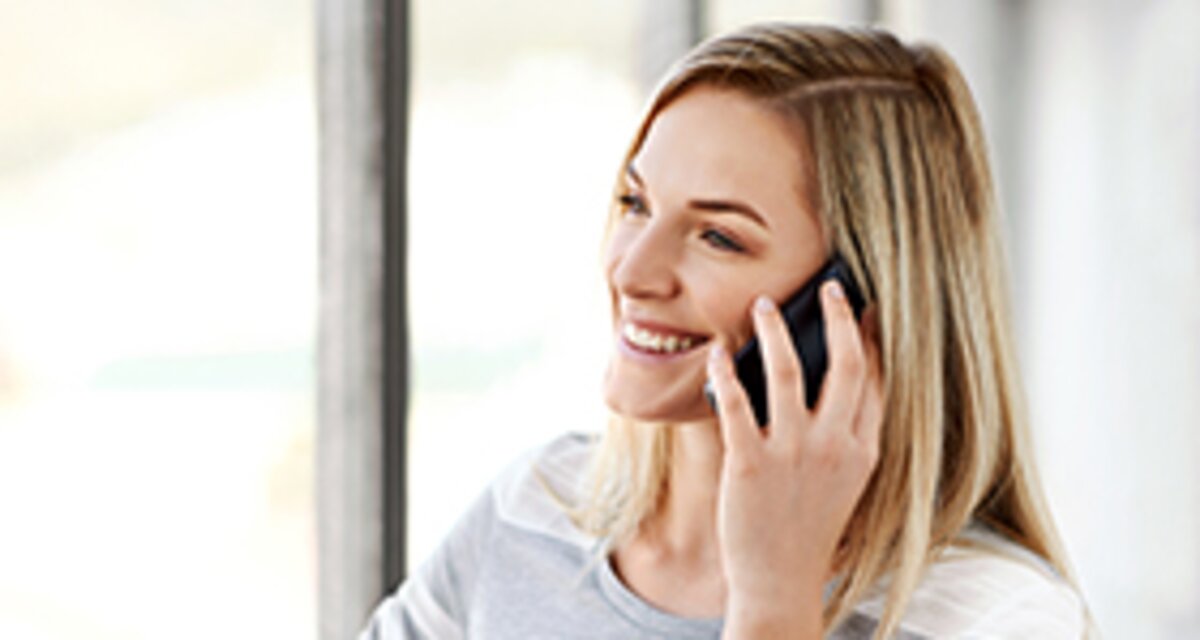 Many people are currently unable to work due to the ongoing COVID-19 pandemic – this could include your tenant(s). They could be unable to work from home, on furlough, on a reduced income, freelancing with fewer opportunities or - in some cases - out of a job or even ill themselves.
It's important you speak to your tenant(s) to find out how they're coping and what they're current situation is. If it turns out that your tenant(s) won't be able to meet their full rental payment for the next couple of months, you should consider allowing them to take a payment holiday or to make reduced rental payments until they're back on their feet.
Although it's not a legal requirement to grant any tenants in crisis a payment holiday, it's your best option as a landlord. Here's why.
Evicting a Tenant Could Be Costly and Will Take Time
The Coronavirus Act 2020 has created a moratorium on all possession proceedings, or evictions, until at least the end of June. This means that, if a tenant is unable to make their contractual rental payments, you'll be unable to progress any legal action until the moratorium is lifted – which will be June at the earliest.
What's more, before you can proceed with any legal action of this kind a Statutory Notice must be issued to the tenant and The Coronavirus Act has also extended the length of notice you need to give a tenant from the normal 14 days to 3 months. This only applies for Assured Shorthold Tenancies.
It's important to point out that, as with many of the new COVID-19 initiatives, the rules are nuanced and untested so the reality may not even be this simple.
The only other way to evict a tenant is by enforcement of a court order or by clear written agreement. The new legislation doesn't alter this but does make it more difficult to obtain.
Moreover, it's worth remembering that whilst the tenant occupies the property, whether they're paying rent or not, you'll be unable to arrange viewings without their consent and any viewing will be made more complicated by social distancing rules. Finding a replacement tenant could take longer and result in further rental voids.
It's therefore in your interest more than ever to speak with your tenant(s) and find an amicable solution, even if this means reducing the rent or offering a payment holiday for a few months.
You Can Take Mortgage Payment Holiday
The Government has said that lenders should allow borrowers who aren't in arrears 3 month payment holidays. This includes buy-to-let landlords and helps ease the strain many are facing because their tenants are unable to make their rental payments.
You could give your tenant a 3 month payment holiday in line with your payment holiday or have them make reduced payments in line with the reduced costs you face from not having to pay your monthly interest payment.
It's worth noting that it's unlikely your request for a payment holiday with your lender will be refused, even if your application wasn't triggered by a tenant that's struggling to make their rent.
You should also bear in mind that during your payment holiday mortgage interest will still accrue, however this could ease some cashflow in the short term.
You can find out more about how COVID-19 is affecting borrowers in our guide: COVID-19 and Your Mortgage Options.
You'll Increase the Likelihood Your Tenant Will Stay
Contacting your tenant(s) to find out how they're coping is the first step in ensuring clear communication that benefits you both.
If you speak to a tenant and make accommodations, you'll earn their gratitude and make it more likely they'll stay for longer. You'll also have more control over the situation as they'll be more willing to keep you informed, which could help you minimise or eradicate completely any potential losses.
You Can Make the Rent Back Later
You could make up the rental income you didn't receive from a tenant during the 3 month payment holiday or reduced rent period by signing the tenant on for another year and increasing the rent slightly to reflect the amount you temporarily missed out on. That way, you wouldn't lose out on any money and you'd still be able to give your tenant a break.
What Are You Waiting for?
Contact your tenant(s) and see if you need to work out some sort of arrangement. The sooner you find out what's going on, the sooner you'll be able to make a plan and put it to action.
Remember that you shouldn't need to grant a payment holiday to your tenant(s) if they're not struggling to meet their rental payments. Nonetheless, it'll still be worth speaking to them as it will ease your mind and help you budget for the next few months.
Categories: Buy-to-Let Mortgages, Robyn Clark
The blog postings on this site solely reflect the personal views of the authors and do not necessarily represent the views, positions, strategies or opinions of John Charcol. All comments are made in good faith, and John Charcol will not accept liability for them.