First-Time Buyers: How to Start Your Home Buying Journey with Confidence
Written on 16 November 2021 by Nick Mendes
---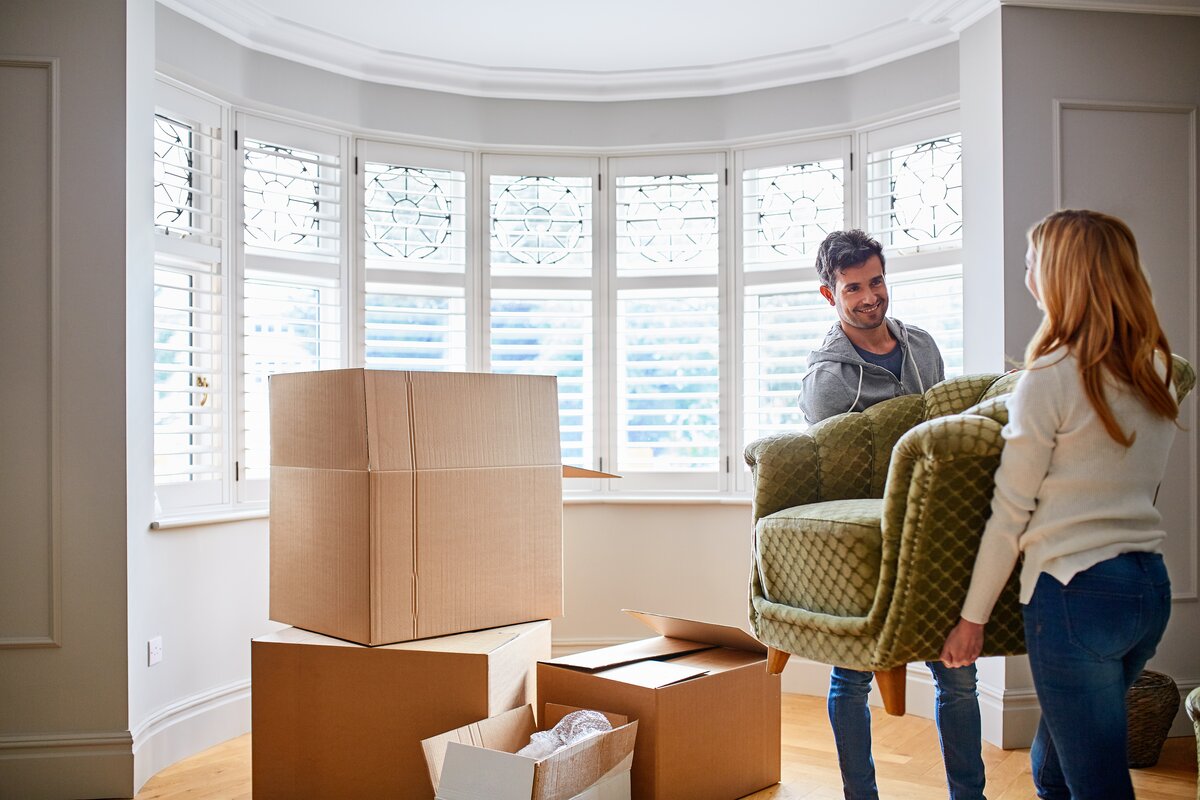 Whether this is the start of your mortgage journey, or you're just wanting to better your understanding, let this blog be your touch point for all you need to know.
A wise man once said: "You never know where you are going until you remember where you've been" – that's actually from a Will Smith song, but you get the gist.
On that note, let's start at the beginning.
For any first-time buyer, knowing where to start can be the difficult part. You may hear family members talking about how high interest rates were in their day and how important it is for you to own your own property - no pressure!
Take a moment, first of all well done! You're probably thinking about the next steps in life. Maybe you've settled in a job, thinking about a family or you've been renting and have decided "hey, it's better I pay my own mortgage than someone else's".
Now, lets talk you through the process. It may be overwhelming but don't worry we are here to support you every step of the way.
What to Consider Before Buying Your First Home
Finding the Right Property
This is probably going to be the most expensive purchase you will make in your life, so you'll want to be sure it's going to fit your needs. It's a good idea to have a look at multiple properties in your desired area to get an idea of property prices.
Let's take me for an example, I was engaged (with a real partner!) and we were looking to purchase a property that we could grow into together and hopefully start a family. For this reason, a house with 3 bedrooms was important, otherwise it wasn't going to fit our needs. Once you understand "why" it will put into perspective what you're looking to accomplish.
Once you have an idea, take a note of the locations and prices, as broadening your range may help you find properties that are more appropriate.
Loan-to-Value (LTVs)
LTV – this is important! This will determine how much you're putting down as a deposit and what lenders would be willing to offer you the mortgage.
Example:
The property is worth £100k, you have a £5k deposit: this would be 5%. This would mean you're looking for a lender that offers a 95% (£95k) mortgage to complete on the purchase.
Minimum Deposit is 5%
The more deposit you have the better rate you're likely to get. This is because the lender will see you as less risk due to there being more equity within the property.
Now you have a list of properties, and a saving goal in mind, this will be the point when you start to realise "great I have enough" or be thinking "great this is going to take ages to achieve". Don't worry either way - keep reading.
Affordability
Now you have a property in mind, as well as a deposit. Lenders will want to make sure that you can afford the mortgage. This is also the stage when you can establish how much you can borrow, but don't let this change anything. Whether or not you can borrow more or less than you thought, you always need to take into consideration the deposit, timescales, and extra fees.
How lenders look at affordability depends on your individual circumstances:
If you're employed, lenders will consider your basic pay, bonus commission and overtime. If you receive other benefits, for example car allowance, they're not always considered for affordability.
If you're self-employed, lenders will look at your last two years tax calculations and either take the average or use the latest years for affordability. Minimum period of self-declared income will be 1 year, but 2 years is more desirable as this will open you up to more lenders that may consider your application.
Lenders may also be able to consider other forms of income – benefits and trust income to name a few.
You'll often hear the old saying, take your income and multiply that by 4.5 to get an idea of max borrowing. This is a fair analogy, but to get a truly accurate idea of your borrowing it's always best to speak to a broker.
There are other aspects to consider for affordability. Lenders will look at dependants, any other commitments, the term and potentially how long you fix your mortgage.
The Broker
A broker is not a lender, they're there to support you and your application. Their job is to work for you and support you through getting a mortgage. By not telling them about any adverse in the past, you're likely to only detriment your own application, as the lender will find out.
A broker will want to understand who is going to be on the mortgage, who will be living in the property, your income, and your outgoings.
They will look to understand what your circumstances are, both now and for the future. As well as a budget to ensure the mortgage is affordable.
This is also the point at which you may look to get a decision in principle. This shows, based on the discussion with your broker and confirms what you're looking to achieve, that the lender is happy to lend to you.
The Offer
Once you have a decision in principle, it's now time to find that property. Until you've had an offer accepted no application can be made. But your broker will always be on hand to run through an illustration or make changes to the borrowing you want based on the property in question.
Once you've had an offer accepted, we'll review the market to ensure you're getting the best deal and run through the application process and documents required for the lender.
Other Helpful Factors to Remember
Saving Schemes
There are several schemes to help assist you with the purchase of your property. Help to buy, shared ownership, government-backed mortgage scheme and the deposit unlock scheme. All of these have various conditions and affordability requirements. We'll help go through these with you and relate to your circumstances if applicable.
Term vs Budget
Essentially, the shorter the term the less interest you would pay overall. But this would also mean a higher monthly mortgage payment, as this is over a shorter period. By having a longer term i.e. 35 years, the monthly payments will be lower, but you're also taking out the mortgage over a longer period as a result paying more interest overall.
Fixed or Variable
A variable mortgage means that your payments could increase or decrease depending on the base rate – this would suit individuals who are looking for flexibility or want to benefit from rate reductions.
Fixed rate mortgages give you stability. Stability in knowing that regardless of what's happening in the mortgage market that your monthly repayment stays the same. How long you fix for is equally important, if you fix for 2 years this gives you the ability to review your options on a regular basis, whereas a 5-year fixed give you stability over a longer period.
Repayment or Interest-Only
A repayment mortgage would mean you're paying off the mortgage through regular monthly payments, through the term of the loan, and eventually end up debt free.
Interest only is when you're only paying the interest and the original loan remains outstanding. At the end of the term, you'll still owe this amount. Interest only is dependant on the LTV, repayment vehicle (how the outstanding balance will be paid at the end of the term) and your income.
Overpayments
You'll often be able to make overpayments on the mortgage, typically 10% of the outstanding balance without any penalties. This is worth considering as part of your budget.
Lender Fees
Often called a product fee, this is typically around £999, and by paying the fee you'll get a better interest rate. This could be paid upfront or added to the loan, but you would pay interest on the fee for the duration of the loan. Speaking to a broker will establish if a mortgage with a fee is suitable, and if you add this to the loan it could be financially beneficial against a mortgage without a fee.
Whether you're simply doing some research or you're ready to start the process now, it's important to know how everything works and what you need to take into consideration. Getting in touch with an independent mortgage broker like John Charcol, will allow you to not only get the support you need but also give you access to a mortgage that will best suit your needs and affordability.
For more information on your options, don't hesitate to enquire now or speak to an expert on 0330 433 2927.
Category: Nick Mendes