Airbnb Considerations for Homeowners and Why Lenders Need to Adapt
Written on 19 January 2023 by Nick Mendes
---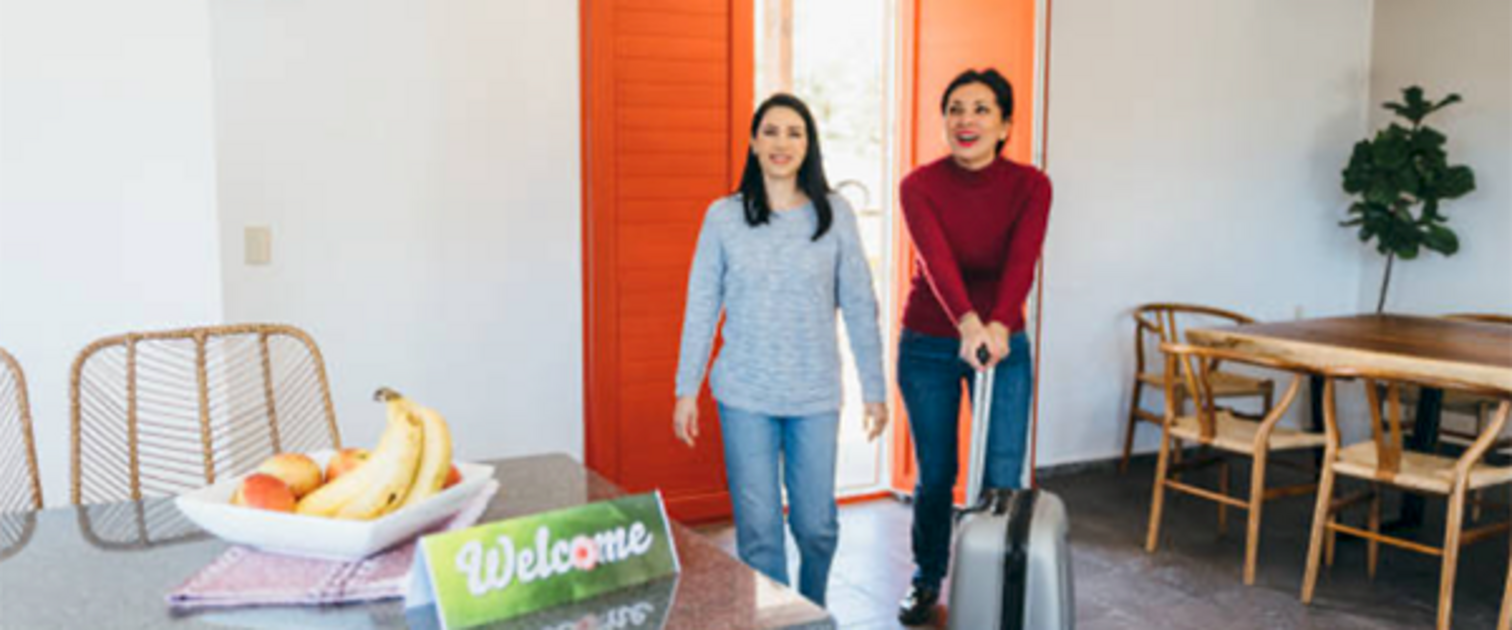 Airbnb is calling on banks and building societies to update their mortgage policies and allow borrowers to supplement their income by letting out their homes.
Research commissioned by Airbnb from a sample of 2,000 homeowners found that 77% of people were looking for ways to boost their income to cover rising mortgage rates and living costs. Almost half (47%) said they would list their home or a room on a short-term lettings platform such as Airbnb, but two fifths said their lender didn't allow this.
It's becoming a lot more common for homeowners to consider using sites such as Airbnb to let their property on a short-term basis. The flexibility as well as the potential earnings are the biggest incentives to homeowners as short-term letting sites offer homeowners the ability to earn without going into the worries of being a landlord.
London, city centres and desirable retreat locations prove to be the most popular areas in which homeowners have discussed the prospect of letting their property out, or have mentioned during the application process their intentions to let through sites like Airbnb rather than letting the property as a BTL.
Initial Considerations for Residential Homeowners
You're only renting out a room on a short-term basis and therefore don't need to declare this to your lender
You're living in the property for the majority of the year and only rent it out for up to 90 days per year
You get consent to let from the lender and let out the whole property for more than 90 days
After taking the above into consideration and now intending to let the property through Airbnb homeowners should ensure the following to avoid any issues:
Think About the Lender in Advance
If you're about to purchase a property and take out a mortgage, with the intention of letting it out as a form of income, make sure you think about this well in advance. The type of mortgage products available will be dependent on the lender. For example, Metro Bank and Barclays are two leading lenders that allow borrowers to share their space on platforms like Airbnb for up to 90 nights a year.
Check for Restrictions
If you already have a mortgage, it's essential to check in with your current mortgage provider that there are no restrictions, as well as understanding the terms in which you can let out.
Review Your Insurance
Not only do you need to consider the requirements of your mortgage provider, but it's also equally important to review your insurance to ensure your policy remains valid. Building and contents premiums may increase with the knowledge of non-family members occupying the property and the increased risk of damage and theft.
Price Point is Key
If you're considering letting out a room or even an entire property, make sure you do your research when it comes to price point, considering both typical budgets and locations for those you're looking to let to.
Don't Forget Tax
Under the Government's rent a room scheme, you can earn £7,500 tax-free each year from letting out a spare room or your whole property. If your rental income is below the threshold, no further action is required as the tax exemption is automatic, but if you go over the allowance don't forget to complete your tax return form.
Lenders Need to Adapt to Change
Unfortunately, despite sites like Airbnb having been around since 2009, there's still an overwhelming majority of both residential and holiday let lenders who'll not consider properties to be let via Airbnb. Lenders that offer holiday let mortgages need to adapt to a growing market which shows no signs of slowing down.
A survey of 2,000 UK adults conducted by specialist lender Together has found that 24% of Brits are considering becoming a holiday let owner. This figure rises to 51% amongst 18 to 34-year-olds. For 48% of people, the biggest incentive was the potential profit to be made. For those aged 55 and over, supplementing their income was a biggest motivator with 65% citing this as a reason for their interest.
It will be interesting to see if the holiday market continues to grow long term and how this compares with the longer strategies of BTL investors as they contend with higher mortgage rates, regulatory tightening, capital gains and renters reform bill as the new preferred route of investment.
Likewise for residential lenders, as Bim Afolami MP, chair of the All Party Parliamentary Group on Financial Markets and Services, said: "Allowing homeowners the flexibility to occasionally let out their property as a means of earning some extra income is a clear win for mortgage providers and could provide an important lifeline to those who might be struggling in these difficult economic times.'
If you'd like to speak to one of our specialist brokers, regarding a holiday let mortgage, get in touch today on 0330 433 2927.
Category: Nick Mendes