Help to Buy vs Shared Ownership
Written on 1 February 2019 by Robyn Clark
---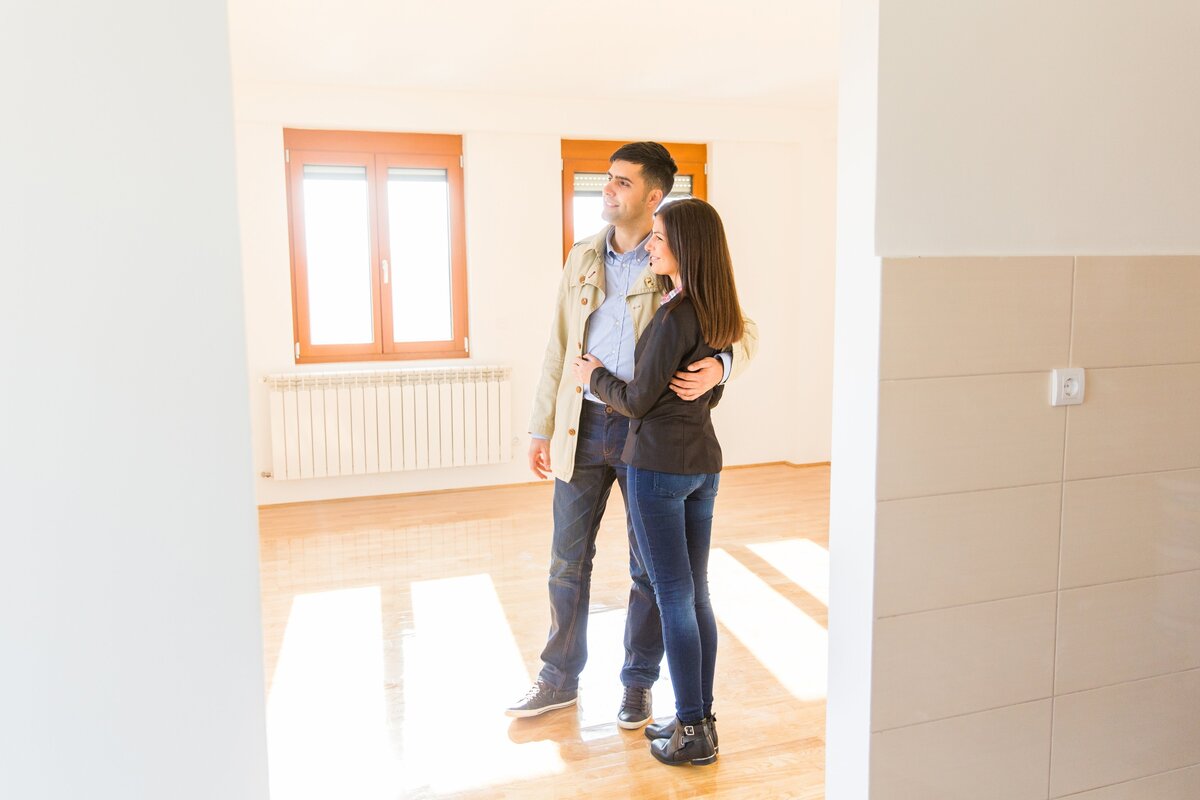 When it comes to buying your first home, there is often one factor that gets in your way - your deposit. However, there are a few alternatives for those struggling to buy a home, these include: the Help to Buy Equity Loan and Shared Ownership scheme.
Sometimes confused with one another, they're actually quite different. We'll outline the features of these 2 schemes to give you an idea of which could suit your individual situation.
Help to Buy: Equity Loan
Available for both first-time buyers and homeowners looking to move, the Help to Buy Equity Loan is a government-backed scheme whereby the government provides a loan of up to 20% - or up to 40% in Greater London - of the property value you intend to purchase. This means that, you'd only need to save a 5% deposit and arrange a 75% mortgage – or 55% in Greater London - instead of your typical 90% mortgage.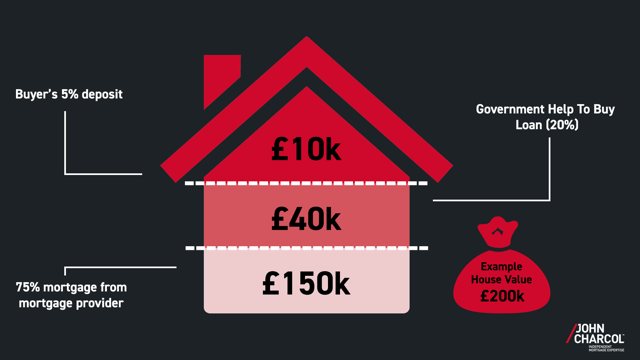 Example
You purchase a new build home worth £200,000
You need a deposit of 5% = £10,000
The Government will give you a help to buy loan of 20% = £40,000
The remaining 75% (£150,000) is covered by your mortgage provider
Those living in Greater London can have an equity loan of up to 40%, rather than 20%. This means you could receive £80,000 instead of £40,000. The remaining balance of £110,000 would then be covered by your mortgage.
Conditions of the Help to Buy Equity Loan
You're at least 18 years old
This will be your only home - as long as your old one sells before this one completes
You're buying a new build property
The property is worth no more than £600,000
You're buying a property in the UK
You won't sublet this home or enter a part exchange deal on your old home
You don't own any other property at the same time that you buy your new home
Positives of the Help to Buy
You may be able to buy a home quicker
You can buy with a smaller deposit
You can borrow interest free for five years
You have access to a competitive loan rate after the interest free period
You can get access to potentially cheaper mortgage rates
Potential Negatives of the Help to Buy
Your loan amount may be increasingly expensive
The loan you take out will not be fixed
You are limited to new build homes
You only have access to certain lenders
Fees and other charges are likely to change during the process
Repayments
The Help to Buy Equity Loan is interest free for 5 years, meaning that you don't accrue interest during this period. You also don't start paying anything back until year 6. For those first 5 years, you'll only be required to pay a monthly management charge of £1. However, you'll still have to make your mortgage repayments each month.
After these initial 5 years come to an end, you'll be required to pay an annual fee of 1.75% on the outstanding amount of your Help to Buy Equity Loan. This fee will increase each year in line with inflation.
You'll also have to pay back the government loan if you come to sell your property before the end of your mortgage period. The government will reclaim a percentage stake in your home at the value of sale. This amount is calculated on the value of your home at the point of sale, rather than the initial amount borrowed.
Example
You buy your home for £150,000
You took out an equity loan for 20% = £30,000
You sell your home for £200,000
You'd need to pay back 20% of £200,000 = £40,000 (not 20% of £150,000)
Before you can sell your property, you have to obtain an independent valuation which will determine the value of your home at the point of sale, and therefore the amount you'll need to repay to the government.
If you would like to know more about help to buy, take a look at our helpful guide on the help to buy scheme.
Shared Ownership
Like the Help to Buy, the Shared Ownership scheme is an option for first-time buyers and home movers. It's a way for those who can't afford the whole mortgage on a new home to take that first step and buy into the property market. To put it simply, instead of owning 100% of your property, you buy a share: 25% - 75%. You then pay rent on the remaining share that you don't own. Over time, you can increase the size of your share and buy more of your property, bit by bit.
If you opt into a shared ownership scheme, you only secure a mortgage on the share that you're looking to buy.
Example
You want to purchase a house worth £200,000 but can only afford 50% of that property
Luckily, it's available on shared ownership so you can purchase 50%
You arrange a mortgage for the £100,000 you want to buy
You pay rent at often below market value to a housing association on the remainder
Conditions of Shared Ownership
You're at least 18 years old
The property you're looking to buy is available on a shared ownership scheme
Your household earns up to £80,000 a year outside London or up to £90,000 a year in London
You're a first-time buyer, or you used to own a home but can't afford to buy what you need now, or you're an existing shared owner looking to move
Positives of the Shared Ownership Scheme
You can get on the property ladder quicker
You can buy with a smaller deposit
Your monthly repayments can often work out cheaper than a mortgage outright
You have the option to own 100% when you can afford to, this is also known as 'staircasing'
You can get access to potentially cheaper mortgage rates
You can sell the shares you own at any time
Potential Negatives of the Shared Ownership Scheme
You only have a limited amount of lenders
You have to pay 100% of the ground rent and service charge on your property
There may be restrictions on decorating your home and what improvements you can do
You will have to pay stamp duty on the whole value of the property when your shares equals or exceeds 80%
Repayments
When you use the Help to Buy Shared Ownership scheme, you're only required to make repayments for the mortgage you took out on your home in addition to the rent you'd pay each month. If you were to gradually increase your share, your mortgage payments would increase and your rent payments would decrease. Once you own 100% of the property – you'd only make mortgage repayments and the rent payments would cease.
Like with every home purchase, you're required to pay Stamp Duty Land Tax on shared ownership properties. The amount you'll will depend on the value of your property and the kind of buyer you are.
If you would like to know more about help to buy, take a look at our helpful guide on the shared ownership scheme.
Help to Buy vs Shared Ownership: Which One?
After going through both options, you should have a better understanding of each scheme and how they could apply to your current situation. This doesn't mean you need to know which one will suit you best already.
Whether you're buying your first property or moving home, it's simply a good idea to know all the options available to you so you know where to start your research and which questions to ask.
If you're still not sure, don't worry – you don't have to decide by yourself.
At John Charcol we're always here to help you. You can talk to an experienced mortgage adviser about these schemes. They'll explain everything to you in more detail, as well as guide you through your next steps.
You can call us on 0330 433 2927 or request a call back using our enquiry form.
Categories: First-Time Buyers, Robyn Clark
The blog postings on this site solely reflect the personal views of the authors and do not necessarily represent the views, positions, strategies or opinions of John Charcol. All comments are made in good faith, and John Charcol will not accept liability for them.