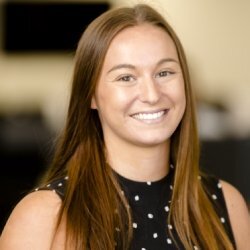 Sophie
Waugh
Mortgage Technical Manager
Her Work for John Charcol
Sophie Waugh is John Charcol's mortgage technical manager. She works with our entire team of advisers, offering support on complex and specialist cases, and sharing her expert knowledge.
Sophie works hard to ensure the relationship between John Charcol and the lenders we use, is always clear and defined. If there are any issues with a client, Sophie liaises with the lender to find out what the problem is and to help solve it. She will also work alongside lenders to improve their polices, criteria, products, and approval processes, as well as John Charcol's lender relationships.
Career
Having worked within the industry for a high street bank, an estate agent based mortgage brokerage and spending the last few years at John Charcol as a whole of market mortgage adviser, Sophie has gained extensive knowledge of the mortgage and property market. Sophie has helped many clients buy their first home, move to their forever home, borrow in later life, and obtain successful investment properties which has led her to the role she is in now.