Self-Employed Mortgage Calculator
Try our calculator to work out how much you could potentially borrow on your mortgage as a contractor or someone who's self-employed. Simply enter your recent annual income or daily rate and press Calculate.
Getting a mortgage when you're self-employed or a contractor isn't that different from getting one as a person in regular employment - you just need to provide the lender with different information about your income.
Learn more about self-employed and contractor mortgages and compare rates on our page.
This is not a quotation under the Consumer Credit Act. Figures are subject to validation of income, credit checks and a property valuation.
The Contractor and Self-Employed Mortgage Calculator is a great way to start – though it's certainly not a definitive answer. If it's not the answer you're looking for, our experts can review your full situation and advise on the most appropriate course of action, including products you might not previously have considered.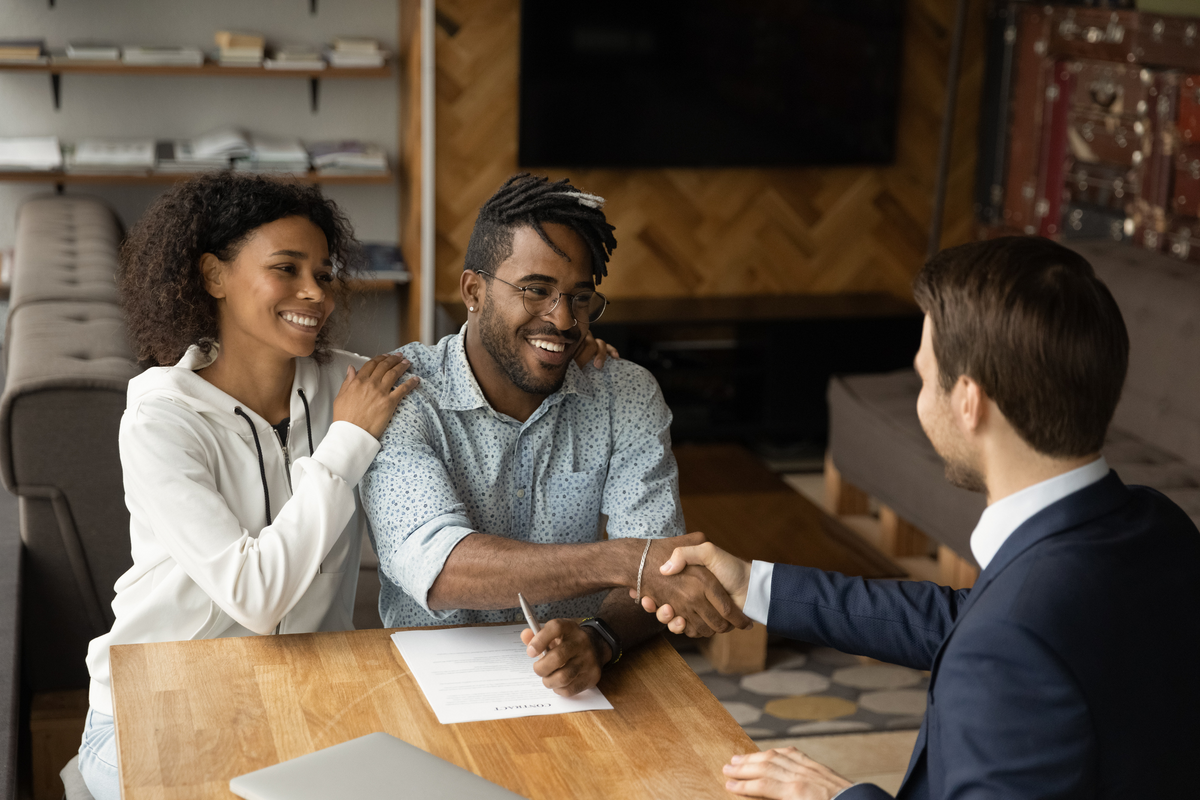 How Will Lenders Assess My Income?
For a self-employed borrower, lenders will usually look at your accounts and tax returns to assess your income. This will let them see how much you can borrow and what mortgage deals are available to you. Nonetheless, bear in mind that the exact way a lender will assess your income will depend on your specific self-employment as well as the lender's own methods and calculations.
Sole Trader
For sole traders, the calculations will typically be done based on your end-of-year accounts. Lenders might want to see your personal accounts, verified by a chartered accountant, or they might want to see your HMRC tax calculations. You'll usually need to provide 3 or more years' worth of accounts, though some lenders will accept fewer.
Partnership
If you're a member of a partnership, lenders will usually want to see much of the same proof that sole traders have to provide. Lenders will often use your tax calculations or your trading accounts. Your trading accounts might be weighed alongside your stake in the partnerships to ensure you can afford the mortgage you're applying for.
Company Director
For the director of a limited company, there'll be some differences in how lenders look at your income. While primarily it will be based on your trading accounts and year-end tax calculations, some lenders will also consider dividends that you've received. It's also possible to find lenders that will look at your income based on shares of company profits. You can work out how much you can borrow as a limited company director on our website.
Contractor
Some lenders will ask contractors to show their accounts or year-end tax calculations and/or assess income based on the daily rate of their current contract.
CIS Worker
For contractors in the Construction Industry Scheme, most lenders will look at income on a case-by-case basis. Often, these lenders will want to see 3 - 12 months of payslips to evaluate your overall income. They'll also consider how long your contracts typically last, as well as your time in the industry, to assess how reliable your income is.
How Will My Mortgage Be Calculated if I'm Self-Employed?
The maximum mortgage amount you can take out will be calculated based on your income, and the income of anyone else you're applying with. Different lenders will have different income multiples for self-employed borrowers. You can get an estimate of how lenders will calculate your mortgage with our contractor and self-employed mortgage calculator.
How Many Years Do You Have to Be Self-Employed to Get a Mortgage?
Different lenders will have different requirements when it comes to your income history. The longer you've been self-employed with consistent income, the more reliable and stable your income will appear to lenders. Most lenders will want to see 2 or 3 years' worth of income at a minimum, though some lenders will offer a mortgage with only 1 year of accounts.
How Much Deposit Will I Need for a Mortgage if I'm Self-Employed?
As with employed borrowers, lenders will usually expect a minimum deposit of 5% - 10% for self-employed borrowers looking to purchase standard residential properties. This could be higher for certain property types.
If you're looking at non-standard properties or a second home, your minimum deposit could be closer to 15% or 25%. For buy-to-let properties as a self-employed borrower, you may have to put forward a deposit of at least 25%.
Of course, you can voluntarily put down a higher deposit which will lower your LTV and give you access to better rates.
Our self-employed and contractor mortgage calculator above can show you how much you can borrow. You can then use our mortgage deposit calculator to work out how much you need to save each month to reach your deposit goal and our repayment calculator to see what your monthly payments will look like. You can also look at specific deals with our self-employed best buys.
Contractor and Self-Employed FAQs
How Are Self-Employed Mortgages Different From Standard Mortgages?
There is very little difference between self-employed mortgages and mortgages for employed people. The same deals are available to both types of borrowers. The main difference is that income isn't assessed in the same way and what lenders consider will vary depending on their criteria and your kind of self-employment - e.g. soletrader, contractor, company director, etc.
Can I Self-Certify My Mortgage?
You cannot usually self-certify your mortgage, as self-certification has not been an option in the UK for mortgages for a number of years. Lenders will require proof of your income before they're willing to lend to you. However, a broker can help you find lenders who will work with complex income streams to help ensure all your income is counted. These lenders will look at your income on a case-by-case basis, increasing your options.
Will I Need a Bigger Mortgage Deposit than Usual as a Contractor?
No, you won't typically have to put forward a higher mortgage deposit as a contractor. You'll usually find the minimum deposit is 5% - 10% for a standard residential property.
You will need a larger deposit if you have bad credit and are a contractor or are looking at a non-standard property, a second home or a buy-to-let property.
You can choose to put forward a higher deposit to get better interest rates and lower the amount you intend on borrowing.
What Documents Do I Need to Get a Mortgage as a Contractor?
To get a mortgage, you may be expected to provide proof of income, tax documents, your current contract, trading history, and of course proof of identification, proof of address and any other relevant information.
How Do I Get a Mortgage if I Contract Under a Limited Company?
To get a mortgage when you contract under a limited company, you might need to find a specialist lender that will happily consider self-employed applicants. You'll also need to provide proof of income and your current contract. You might also have to provide previous contract information if you've only been working with this limited company for a short time.
Can I Get a Buy-to-Let Mortgage as a Contractor?
Yes, you can get a buy-to-let mortgage as a contractor. These mortgages can be more expensive but they aren't assessed based on your personal income. The lender will look at your expected rental income and use that to estimate what you'll be able to borrow.
Can I Get a Contractor Mortgage with Bad Credit?
It's possible to get a contractor mortgage with poor credit, but you might need to use a mortgage broker who can find a specialist lender. You might also need a higher deposit, and you could find that bad credit mortgage rates are higher. If your bad credit includes house repossessions or bankruptcy, you might struggle to get a mortgage.
Can I Use Help to Buy or any Other First-Time Buyer Assistance Schemes?
Most first-time buyer assistance schemes are open to self-employed applicants, and they view self-employed applicants as no different from standard applicants. If you're unsure, a broker can help you work out what schemes you're entitled to access.
Can I Get a Mortgage with 1 Year's Accounts?
While most lenders will want to see at least 2 or 3 years of accounts, some will consider applicants with 1 year of income proof. You'll have more options if you can provide more than 1 year of accounts.
Can I Get a Self-Employed Remortgage?
You can still get a remortgage offer if you're self-employed. As with getting a standard mortgage, you'll have a lot of the same deals available to you as an employed person would - your income will just be assessed differently. Our mortgage calculator for self-employed borrowers above can be used to work out your maximum borrowing amount based on your income. You can also use our remortgage calculator to work out how much you could possibly save each month by switching to a new mortgage rate.
I've Become Self-Employed Since Taking Out My Mortgage. Should I Remortgage with the Same Lender?
You wouldn't normally remortgage with the same lender, but you may be able to get a product transfer with the same lender.
When looking at switching to a new mortgage deal, you should compare offers from your current lender and other lenders. If you're unsure, a broker could help you find the best offer from a lender that can consider someone who is more recently self-employed. Nonetheless, you'll have access to more and better deals if you've been self-employed for at least 2 - 3 years and provide that in accounts.
What Are the Best Mortgage Lenders for the Self-Employed?
Many mortgage lenders are willing to offer mortgages to self-employed applicants, but what's best for you will depend on your situation. Each lender will have their own requirements and methods for assessing affordability. Using a broker is the simplest way to ensure you get the best deal as a self-employed person. You can also compare deals currently on the market with our self-employed best buys tool.
What Are the Average Mortgage Rates for Self-Employed People and Contractors?
As a self-employed borrower, you could expect mortgage rates to be the same as those available to employed borrowers. To see what kind of rates could be available to you, try our self-employed mortgage best buys and get in touch.