A remortgage for a shared ownership home is slightly different from a remortgage where you own 100% of the house. Understanding why a shared ownership remortgage is viewed a little differently by companies lending you money will help you to make the best decision for you.
What is Shared Ownership of a House?
Shared ownership is an agreement where you live in a house and pay both a mortgage for the part of the property that you own and rent for the part that you don't own.
Some housing associations and your local councils offer shared ownership to help people who can't save a large enough deposit for their first home. Shares in a house are usually between 25% and 75% of the value of the property. In most cases, a person will own 75% of the house with a mortgage and then pay their local housing association or council rent for the remaining 25%. There are sometimes options to buy out the other part of the shared ownership so that you can own 100% eventually.
What is a Shared Ownership Remortgage?
A shared ownership remortgage is a new agreement between you and a company lending you money for the part of the house that's owned by you.
By remortgaging your shared ownership house, you have options to:
Change the time you take to repay the mortgage, depending on how much you can afford
Pay off the other person who owns part of your home
Choose a new company to lend you money and select a mortgage that suits your current circumstances
Select a new product with new charges to borrow money (interest rate), which might be more or less than you pay now
Change the type of borrowing to a fixed rate (same amount every month for a set number of years), variable or tracker rate remortgage (monthly payment changes based on the Bank of England base rate)
Borrow more money (further advance) to improve your house or invest in another one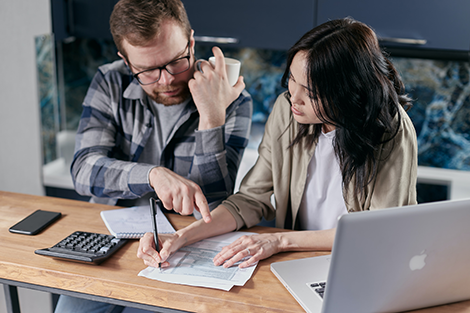 Can I Get a Shared Ownership Remortgage?
Whether you can get a shared ownership remortgage will depend on your financial circumstances, payment history (credit), and how much you want to borrow. A shared ownership remortgage is a little different as you don't own 100% of your home.
The company lending you money needs to take both your financial responsibility into consideration as well the agreement you have with the Council or Housing Association. For this reason, not all lenders provide a shared ownership remortgage, but many do.
It's strongly recommended that you speak to an experienced shared ownership remortgage adviser who can discuss your options with you.
An adviser will help you to look at the full costs to remortgage your shared ownership home and look at any charges you might have to pay to come out of your current agreement.
Can I Own 100% Of My Shared Ownership House?
You can often buy the remaining percentage of the shared ownership on your house, which is called 'staircasing' - find out more in our Help to Buy Mortgage guide.
Staircasing allows you to gradually climb the stairs from part ownership to 100% by gradually purchasing a greater share of the property. So, you borrow more money on your remortgage so that you can buy back a percentage from the other owner (buying shares back).
However, there are often limits to the number of times you can do this, so it's essential to check the terms and conditions of your agreement with the housing association or shared owner. Your rent on the shared ownership portion should decrease as you buy an increased share of your home, but this may mean that your remortgage payments increase if you increase your borrowing for the purchase of this share.
How Do I Get a Shared Ownership Remortgage?
As not every lender offers shared ownership remortgages, it's best to speak to a qualified adviser. Your remortgage adviser can discuss which companies will lend you money and compare deals to get the best shared-ownership remortgage for your circumstances.
Compare Shared Ownership Remortgage Deals
As with any mortgage, it's important to look at the bigger picture when it comes to cheap shared ownership remortgage deals. Almost all lending has costs and fees attached, and it's essential to look at both the rate and the fees together when comparing products.
An adviser will explain this in full along with other features of the shared ownership remortgage deal, such as flexibility to overpay (pay your mortgage off early), payment holidays, and even potential cashback.
How Do I Leave Shared Ownership Remortgage?
If you no longer wish to own the property and wish to leave a shared ownership remortgage, you'd need to sell the property and repay an agreed share to the other owner in line with their terms and conditions. You'll need the agreement of the shared ownership partner to do this.
If you'd like to keep the property but leave the shared ownership agreement, you'd raise funds via a remortgage to buy out the shared ownership partner. The property will need to be valued, and the shares calculated. Also, there may be costs for exiting your shared ownership agreement and current mortgage early.
What Happens When I Sell a Shared Ownership House?
If you'd like to sell your shared ownership house, you can choose to buy out the shared owner on receipt of funds from the sale or negotiate with the Council or Housing Association to sell the house on a shared ownership basis. You'll need to contact the shared owner for permission to sell and proceed with any sale of the property.
If you sell your house on a shared-ownership basis, you will need to ensure that any property details clearly state these terms. You'll also need a solicitor to manage the financial transaction and transfer of shared ownership to a new property owner.
To get in touch with one of our experts, give us a call on 0330 433 2927 or enquire online today.
There are many valid reasons to remortgage. If you're considering remortgaging your home but need help finding the right option for you, contact John Charcol. Our team of experienced mortgage advisers can recommend a range of remortgage options to suit you. Request a call back or call us on

0330 433 2927

to get in touch.