Your credit report is an essential piece of financial information when it comes to remortgaging. It reveals what credit and loan debt you have outstanding and your history of meeting your mortgage and other debt repayments. With this in mind, how easy is it to remortgage with bad credit?
Having bad credit doesn't mean a lender will automatically turn you down for a remortgage. However, you may have to work harder as remortgaging with bad credit can be harder than getting approved for a standard mortgage. This is especially true if you have a bankruptcy, defaults, CCJs (county court judgments), or IVAs (individual voluntary arrangements) in your credit history. But even with bad credit, there are still remortgage options available to you.
What Affects Your Credit Rating?
When a mortgage lender checks your credit file, they'll view certain financial behaviours as a red flag that you may not be a responsible borrower, including:
Frequently setting up new accounts – your credit score should drop for a small amount of time when you open a new bank account. But doing this frequently can mean your credit score doesn't have enough time to recover
Too close to your credit limit – using your entire overdraft or maxing out your credit card can make lenders think you're struggling financially or over-reliant on credit
Applying for credit too frequently – making multiple credit applications can impact your score, even if those applications are successful. Each application records a hard search on your credit report
Borrowing more than you can afford – if you cannot pay off your debts, you may have had to get an IVA (individual voluntary arrangement) or debt relief order. Alternatively, lenders may try to recover the debt with a CCJ (county court judgement) or applying to make you bankrupt. Any of these can significantly impact your credit rating and make it very difficult for you to get credit in the future
Missing regular payments – if you miss several regular payments to your lenders, a default is recorded on your credit report, which can lower your credit score significantly for up to 6 years
Little or no credit history – never having credit can leave you with a low credit score. Lenders can't see whether you're a responsible lender or not
Can I Remortgage with Bad Credit?
It's often possible to remortgage even with bad credit. But you may find that your remortgaging options are limited. Mortgage lenders carry out credit checks on anyone who applies for a mortgage or remortgage. This is to check how reliable you are at managing and paying back the credit. Certain issues on your credit report will carry more weight than others, although this largely depends on how much time has passed and the amount of money involved.
Some lenders automatically refuse remortgage applications from borrowers with a bad credit history. However, some mortgage lenders are more flexible such as specialist bad credit mortgage lenders who specifically lend to people with bad credit. These types of lenders often require larger deposits and charge higher than average interest rates.
Can I Remortgage with a Low Credit Score?
Credit scores can vary depending on which credit reference agency is used. Each credit reference agency and mortgage lender will calculate your credit score by looking at various aspects of your credit history. This is then combined with your income, age, and loan-to-value. If you have a bad credit history, most lenders will probably give you a low credit score. Therefore, you may benefit more from going to a specialised lender. These mortgage lenders are more flexible towards borrowers with a chequered credit history and those without any credit history.
Can I Remortgage with Mortgage Arrears?
It can be difficult to remortgage when you have mortgage arrears, especially if you have other poor credit issues on your file. Mortgage arrears are considered one of the most serious forms of missed or late payments by lenders. However, some bad credit remortgage lenders are more flexible if the issues occurred some time ago and you can explain why payments were missed or demonstrate that the situation is now resolved.
Can I Remortgage with Defaults?
A common reason for a remortgage application to be declined is because there are defaults on your credit file. However, there are specialist default mortgages available that can assist you in these circumstances. Lenders will want to assess:
Your loan to value ratio
How many defaults you have
The type and seriousness of the defaults
Whether the defaults are satisfied or unsatisfied
When did the defaults occurred and the circumstances surrounding that time period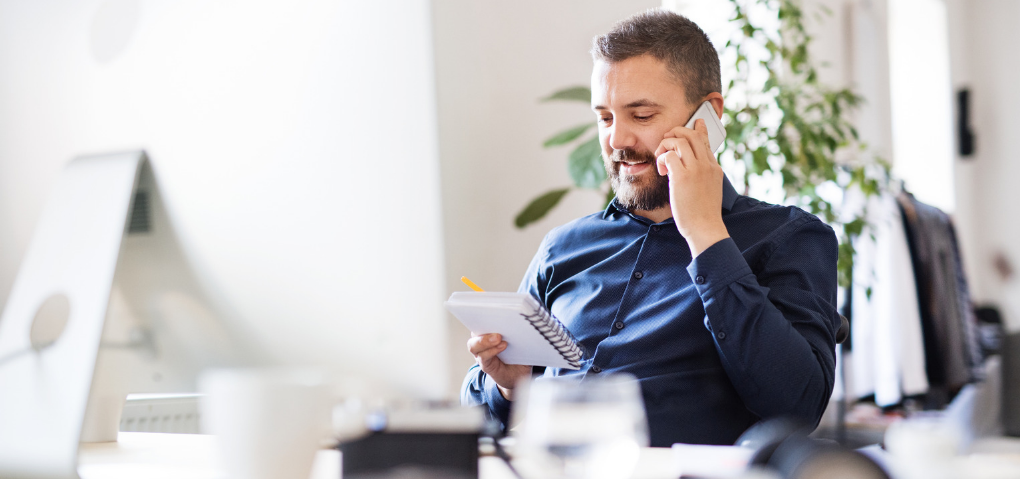 Can I Remortgage with a CCJ?
While each lender has its own lending criteria, some will accept you for a remortgage if you have a CCJ. It generally depends on when the CCJ took place. If it occurred more than two years ago, you are more likely to be accepted than if it was within the last 12 months. Lenders will also want to know how much the CCJ was for, how many CCJs you've had, whether they were satisfied or unsatisfied and your ability to afford the new mortgage. The type of mortgage you're applying for also makes a difference. You're more likely to be accepted with a CCJ for a remortgage than a buy-to-let mortgage With any CCJ, whether this be for a remortgage or buy-to-let, the rates will likely be higher.
Can I Remortgage with an IVA?
An IVA, or an individual voluntary arrangement, can affect your options for remortgaging. However, that doesn't mean to say it'll stop you from remortgaging entirely. Depending on the lender and your particular circumstances, you can still remortgage while on an IVA and after an IVA. However, you'll need to show lenders that you have been diligently making repayments during the time you've had an IVA. Lenders also want high equity to balance out the potential risk, especially with a recent IVA. A lender may ask you to provide proof of the last 12 to 24 months' worth of payments.
Can I Remortgage While on a DMP?
It's usually possible to remortgage during or following a debt management plan, as long as you meet the lender's relevant criteria. You'll need to know how much of the property you own. The allowed loan to value percentage is slightly higher (maximum of 80% to 85%). If your existing loan to value is at the minimum requirements, you cannot release equity by remortgaging. The lender will also want to look closely at affordability and the amount of debt you've had. As you might expect, if you have completed a DMP, you're in a much better position to apply for a remortgage than if it was currently active.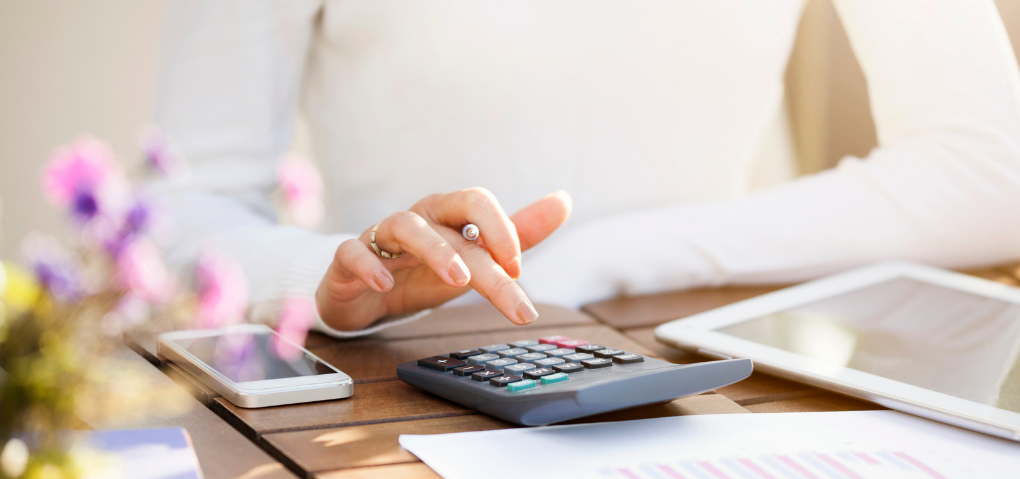 Can I Remortgage if I've Been Bankrupt?
There are many lenders who automatically reject mortgage applications from those who have experienced bankruptcy. However, there are some specialist mortgage lenders who will approve remortgages for borrowers who have been bankrupt.
Can I Remortgage After Repossession?
It's possible to remortgage after repossession. However, lenders will have strict criteria you'll need to meet - such as being able to demonstrate your financial stability since the repossession occurred.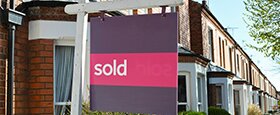 How Easy Is It to Remortgage with Bad Credit When You Own the Property Outright?
It doesn't make much difference to getting a remortgage with bad credit if you already own your home. When you own a property outright, it means all the equity is yours, which is known as an unencumbered property. However, lenders treat a remortgage the same as any standard mortgage, depending on why you want to borrow. Unencumbered properties and bad credit mortgages are treated the same and assessed as regular mortgages.
How to Get a Remortgage with Bad Credit
Whatever your reason for wanting to remortgage, there are steps you can take in the months before you apply that can help improve your chances of being accepted.
Organise Your Finances
It's a good idea to postpone your remortgage application until you're in a much better financial position. Give yourself time to rebuild your credit rating by making all your loan and credit card repayments on time. It could take several weeks, months, or even years for this to positively impact your credit rating. However, in time, it'll give you access to a much wider range of competitive mortgage deals, saving you money in the long term.
Check Your Credit File
There are free services such as Experian, Equifax and TransUnion that let you look at your credit report and see when you've had CCJs or missed payments. These credit check services will show you your credit score, giving you an idea of your creditworthiness and how lenders view you. Each lender has their own criteria, which they'll score you against.
Rebuild Your Credit Score
Once you've checked your credit report and been able to assess your credit issues, you can begin working on fixing them. Issues from bankruptcy to missed payments can affect your chances of remortgaging. Start working on improving your credit score well before applying for a remortgage by repaying all your bills and debts on time. You can boost your credit score by taking out an adverse-specific credit card and repaying the balance in full each month. This shows lenders that you can borrow responsibly and gradually improve your score.
Get Expert Advice
One of our advisers at John Charcol will help you find the right remortgage deal for your needs and help you with your application.
If you want to remortgage but are concerned that your bad credit may affect your chance of getting approved, get advice from one of our expert advisors. We'll discuss your remortgaging options to help you find a solution that's right for you. Request a call back or call us on 0330 433 2927.
There are many valid reasons to remortgage. If you're considering remortgaging your home but need help finding the right option for you, contact John Charcol. Our team of experienced mortgage advisers can recommend a range of remortgage options to suit you. Request a call back or call us on

0330 433 2927

to get in touch.