If you're about to remortgage your house, then you're also probably looking to find the best remortgage rate to reduce or maintain your monthly repayments.
Managing anything financial on top of an already busy lifestyle can often seem overwhelming. Still, it's vital to take time to understand your remortgage deal choices, as once signed, you only have days to change your mind (cooling-off period).
Type in cheap remortgage rates or remortgage deals into Google, and you'll be presented with a host of banks and building societies with low remortgage rates.
Unfortunately, though, these remortgage products also have a wide variety of fees and terms and conditions, which once understood, might make them less competitive than you thought.
The Topics Covered in this Article Are Listed Below:
Are the Best Remortgage Rates Really a Great Deal?
Sometimes you can get an excellent remortgage deal, yes, but that depends on how it compares overall. Whether you get a great deal or not is also very personal to you and your circumstances. As with all companies, the remortgage world is very competitive -- with banks all trying to get your business as a new customer.
One way of attracting your attention is a headline-grabbing, cheap remortgage rate, which might also have cashback and other incentives. Top remortgage deals with no fees are perhaps the best of all, but they're all a trade-off in one way or another. If you look, you'll see that remortgage rates with no fees are sometimes higher than those with fees.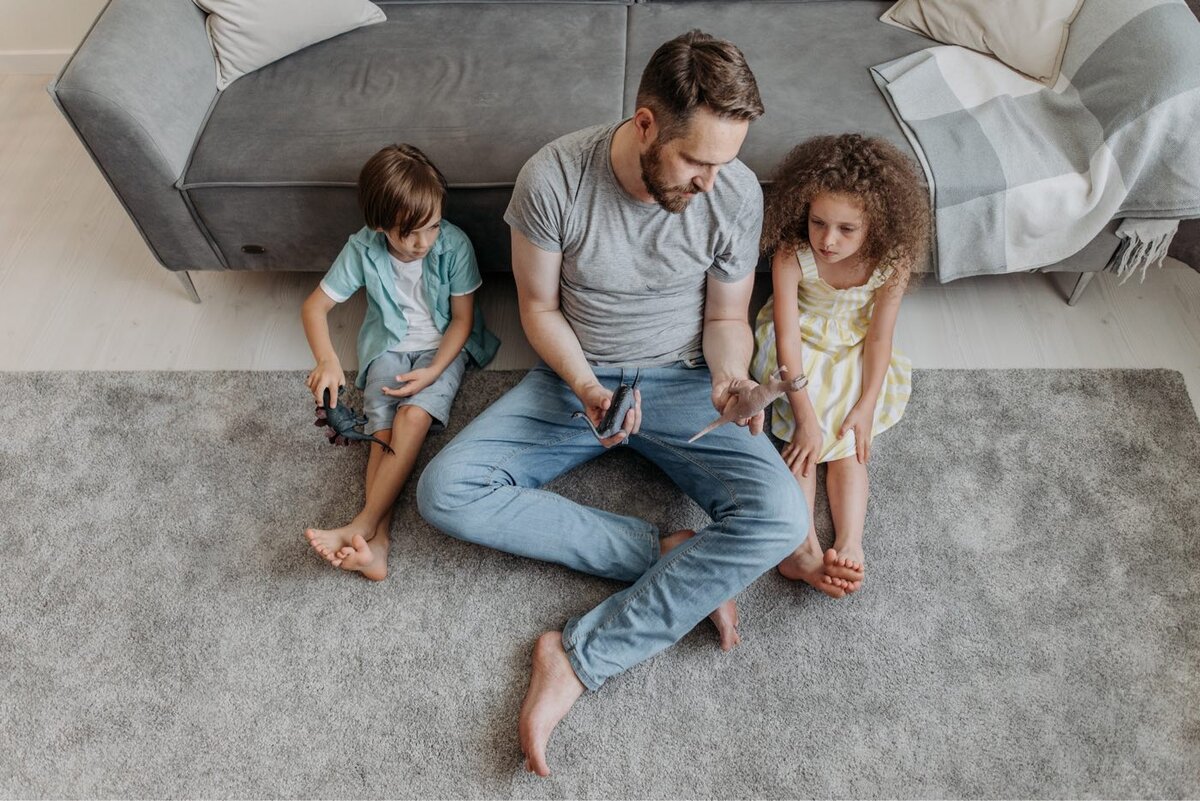 Remortgage Comparison
To ensure you can balance out what's on offer, it's a good idea to draw up a remortgage comparison list and look at all the information on your cheap remortgage deal options:
Interest rate or cost of borrowing (usually a percentage)
Term (how the long the remortgage agreement is for)
The type of remortgage (fixed, variable, tracker, or even offset)
Set-up fees (application fee, product fee, and valuation fee)
Cashback, other incentives, and freebies
APRC (the overall cost for comparison, which is cost over the life of the mortgage)
SVR (standard variable rate, which is the cost of borrowing after the agreement ends)
Flexibility to overpay or take payment holidays
Early repayment charges (penalty fees if you overpay or come out of the remortgage agreement early)
Maximum loan-to-value (LTV), which is the remaining mortgage amount as a percentage of the current value of the property (your equity)
Minimum and maximum loan amount
Why is it important to compare all of the above? Because you might end up paying a large fee for a cheap remortgage rate, which could be more expensive than a slightly more expensive rate with no fees. Fortunately, there are remortgage advisers that can help you to compare remortgage deals.
Remortgage Review
If you're about to review your remortgage choices or need help with the remortgage process, it's best to speak to a remortgage broker.
A broker will listen and take the time to understand your circumstances, ask you about any future plans, and help you to understand not only what choices you have but also the likelihood of a remortgage offer.
You do have the option, however, to pay off some of your mortgage when remortgaging, so if you've managed to save a little, it's worth discussing this with a remortgage adviser.
Paying off some of your mortgage can mean that you pay less interest (cost of borrowing) over time and may even pay your mortgage off a little earlier.
Remortgage Companies
It's also worth mentioning that there are far more remortgage deals and providers than those listed below:
Halifax remortgage deals
Santander remortgage deals
Barclays remortgage rates
HSBC remortgage rates
Natwest remortgage rates
Each remortgage company (lender) is like any other company -- they have their own idea of a perfect customer, and unfortunately, you may not be their perfect customer if you don't meet their criteria. Fortunately, there are also lenders that are happy to speak to people who don't tick all of the usual remortgage boxes -- the imperfect customer is perfect for them.
Often called specialist lenders, you won't find them in the remortgage best buy tables as their rates and deals aren't their focus. A specialist lender will sometimes consider different types of income (multiple jobs or self-employed), a level of bad debt or credit history blips, security against other properties, and much more.
A remortgage adviser will help you to understand your choices, so you can have peace of mind that you have made the right decision for you. Get in touch with one of our experts today, and we can guide you through the remortgaging process, no matter your circumstances. Give us a call today on 0330 433 2927 or enquire online.
Remortgage Calculator
The costs of a remortgage will depend on the amount you need to borrow, the type of mortgage, the interest rate you agree to pay, how long the term of the loan is and the fees you are charged when setting it up.
Find out how much you could save to help you find the best remortgage rates for your property with our mortgage calculator below. We also have mortgage calculators for home extensions and mortgage overpayments.
What Our Customers Think
John Charcol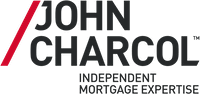 0330 057 5173
£
Cutlers Exchange, 123 HoundsditchLondonEC3A 7BU
Excellent
5

★★★★★

SC

Great service and advice, the specialist team Harry and Emily talked me through a range of options before we decided on the best approach for bridging finance. They really know their market and are extremely client- responsive. SC

Posted

5

★★★★★

Cherry

Finally in our forever home thanks to the first class service provided by Jordan Tomlinson and John Charcoal. A complicated expat mortgage with many other brokers turning us down at the first phone call. Jordan took her time to understand our personal circumstances and offered much needed reassurance and support throughout every step of the way. Forever grateful!!

Posted

5

★★★★★

Elsa

Kevin Lachasseigne and Fiona Allan were amazing. My mortgage journey was challenging as the owner had made changes in the property without having building regulations certificate and the mortgage was initially declined. The estate agent was not helpful so I had to work with the owner directly to get this done. To make things worse, the lender was giving us conflicting instructions every day, delaying the process to the extend that the owner put the house back in the market. Fiona and Kevin escalated the matter with a formal complaint, going the extra mile liaising with the senior team of the lender, while trying to reassure the estate agent. We finally got the mortgage approved 6 months later. Everyone thought that this was a lost case at some point, but it was our determination, the hard work and resilience of Fiona and Kevin who made this happen. It was very stressful for all of us, but I can imagine how draining is to go through this for every client. I really can't thank them enough for all the efforts and care during this journey that got me finally in my first home!

Posted

5

★★★★★

Harry

Excellent support from Shaahid Quinn and Katherine Hollyoake. My mortgage setup wasn't easy as i was overseas for the majority of the time and they made the process as easy as possible and secured a product that I'm very happy with, well worth the cost.

Posted

5

★★★★★

Michael

Bruce Anderson, our long-standing mortgage adviser, was able to expedite two mortgage renewals both of which were completely without hassle, even in this ever-changing market. It speaks volumes about having an adviser who knows and understands his clients.

Posted

5

★★★★★

Joanne

We were delighted with the advice we received from Randeep. The remortgage process on the flat was straightforward and we completed as planned. Thank you Randeep and the team at John Charcol.

Posted

5

★★★★★

AK

John Charcol have been amazing, they have the specialest knowledge, expertise and infrastructure to make the purchase of your dream property possible. My deal was complex and challenging, yet JC presented it in a simple way that made perfect sense. They provided support through the whole of the process and communicated with all parties quickly and efficiently. I can't recommend enough anyone considering John Charcoal to assist in a property purchase. There is a reason they one of the best mortgage brokers in the UK. wishing my best to all the team at John Charcol.

Posted

5

★★★★★

John

You guys are great! Thank you Perfect Agent for connecting us!

Posted

5

★★★★★

Anonymous

Thanks to Jordan and Holly for tirelessly progressing my mortgage. Exceeded my expectations by some way.

Posted

5

★★★★★

Anonymous

The team at John Charcol are just brilliant Emily Gould and Tiara Hardy go beyond the extra mile . They do what it takes to get everything across the line . I would highly recommend them both Phenomenal service and support Thank you Tiara Emily and the team

Posted
Do you want new home insurance to go with that new mortgage? Our in-house team can arrange bespoke buildings and contents insurance to suit your new requirements, for free.
With John Charcol, you'll have the option of speaking to your very own expert protection adviser who'll learn about your situation and find the right cover for your needs.
We can find you a solicitor to manage the conveyancing part of the process with JC Legal. We choose from an exclusive panel of carefully selected solicitors and conveyancers, saving you time and ensuring you receive excellent service.
It's easy to overlook your property as part of your finances, but your home is probably the biggest asset you have. Release money from your home with John Charcol's partnership with Key Retirement. Find out more and start the process today.
There are many valid reasons to remortgage. If you're considering remortgaging your home but need help finding the right option for you, contact John Charcol. Our team of experienced mortgage advisers can recommend a range of remortgage options to suit you. Request a call back or call us on 0330 433 2927 to get in touch.