Remortgaging can save you money or allow you to release equity from your property to pay for home improvements, consolidate debts, or even buy a second home. But while it may offer many benefits, how long does remortgaging take?
You can expect a simple remortgage to complete in around 8 weeks. Given the amount of money you could save by remortgaging and the relatively small amount of effort the process requires, it's worth considering.
Why Should You Consider Remortgaging?
Remortgaging is when you switch your mortgage to either a new deal or to a different lender. Your new mortgage will replace your old one. There are many reasons why you might consider a remortgage, including:
Your mortgage is coming to the end of its rate, and your lender is about to put you on its more expensive standard variable rate (SVR)
You want to lower your monthly repayments
You are on a variable rate mortgage but want more payment stability
You want to make overpayments on your mortgage
You want to release the equity in your home for home improvements, to consolidate debt or a large purchase
When Is the Right Time to Remortgage?
The right time to remortgage your home will depend on your particular circumstances. However, it's common to remortgage when your current deal is coming to an end. It's usually a good idea to start the process of getting a mortgage around 2 to 3 months before the end of your deal – however it's possible to start as early as 6 months before your deal ends. Applying for a remortgage 6 months prior to its expiration means you may be able to lock-in to lower rates in the market rather than waiting to see what happens with the Bank of England Base Rate.
When a deal ends, the lender will move the mortgage to its standard variable rate, which is usually higher than the introductory rate. Rather than just accepting this more expensive rate, you can look to remortgage before your current deal ends so you can move to a better rate immediately.
You also don't always have to wait until your mortgage ends before moving to a new deal. If your lender is not going to charge you any early repayment fees, you could consider leaving your deal at any point if you can reduce your costs by moving to a different rate. Even with early repayment charges, it can still be more cost-effective to switch. An experienced broker will advise you of the relative benefits and pitfalls to inform your decision.
How Long Does Remortgaging Take?
How long the remortgaging process takes is often not as long or as complicated as people expect. It typically takes around 8 to 12 weeks to remortgage after you make your initial application. The exact timeframe depends on your circumstances and whether you move to a new lender or remortgage with your existing provider. Lenders treat a remortgage as a new application. Therefore, the mortgage provider will want a valuation of your property and to review your income and expenditure to check affordability.
Any discrepancies with the property's valuation can cause a delay, as can the legal and conveyancing process. A remortgage is often quicker if you stay with your existing mortgage lender as it is treated, typically, as a product transfer, and you may avoid the need for any extra legal work.
Why Does Remortgaging Take So Long?
If you choose not to product transfer with your current lender and instead remortgage with a new mortgage provider, it will be treated the same as a brand-new mortgage application. Therefore, it will take a similar length of time as your first mortgage did. The new mortgage lender will want to be certain of your finances and affordability. They'll also want to be sure of the property you wish to remortgage. Your remortgage application is subject to a full valuation and underwriting process; this is what usually takes the most time when remortgaging. Fortunately, as you aren't buying a new house, the remortgaging process won't hold up other people in the chain and solicitors' searches. However, solicitors are involved in a remortgage.
How Does Remortgaging Work?
Here are the key steps you'll need to take to remortgage your home:
1. Research Your Options
You'll quickly see that there are many different mortgage deals available on the market. Therefore, it is a good idea to shop around to ensure you can find the right one. Ask your current mortgage provider about what rates they can offer you and whether they'll let you switch to a new mortgage rate with them. It's a good idea to do this first before you start looking elsewhere. Check to see whether you'll need to pay any costs to switch your mortgage to a new provider. This will help you determine whether switching to a new lender is financially worthwhile. These costs may include early repayment charges or exit fees set by your current lender or completion fees charged by the new lender.
Brokers have access to a wider range of mortgage offers than talking directly to your bank; so, it pays to shop around. Bear in mind that specialist brokers and larger intermediaries may have access to a broader range of lenders and 'niche' products, unavailable to smaller mortgage practices – experience and access to rate offers is not universal!
2. Get a Decision in Principle
A decision in principle (DIP) is based on your specific circumstances and outlines how much you could borrow. You can expect it to include a soft credit check that looks at your credit history but doesn't impact your credit score. A DIP is not a guarantee that the lender will accept your mortgage application, nor is it an offer of a loan. However, it is a useful way of checking your options and what you could afford.
3. Apply For a Remortgage
Most mortgage lenders will let you apply for a remortgage online or over the phone. Regardless of the method you use, your application will include a credit check, and your lender will ask you to provide several documents, including:
Proof of earnings
ID (driving licence or passport)
A breakdown of your outgoings and financial commitments
4. Review Your Mortgage Offer
The lender will request a valuation of your property. This could be a desktop valuation or a physical visit to your home. Once the valuation is completed and the lender approves your mortgage application, you should receive your mortgage offer. You'll then need to review this offer carefully, and if you're happy, you can accept it.
5. Complete The Legal Work
The mortgage paperwork and the transfer of funds are managed by your solicitor or licensed conveyancer on your behalf. They'll ensure your new mortgage is enough to pay off your existing mortgage provider and send the legal documents to you to read and sign.
6. Completion
Once your new mortgage is in place, and the legal work is signed off, you're ready for completion. The date of completion is when your old mortgage is paid off, and your new mortgage begins. Your new mortgage lender will contact you to tell you the date and how much your first mortgage payment will be.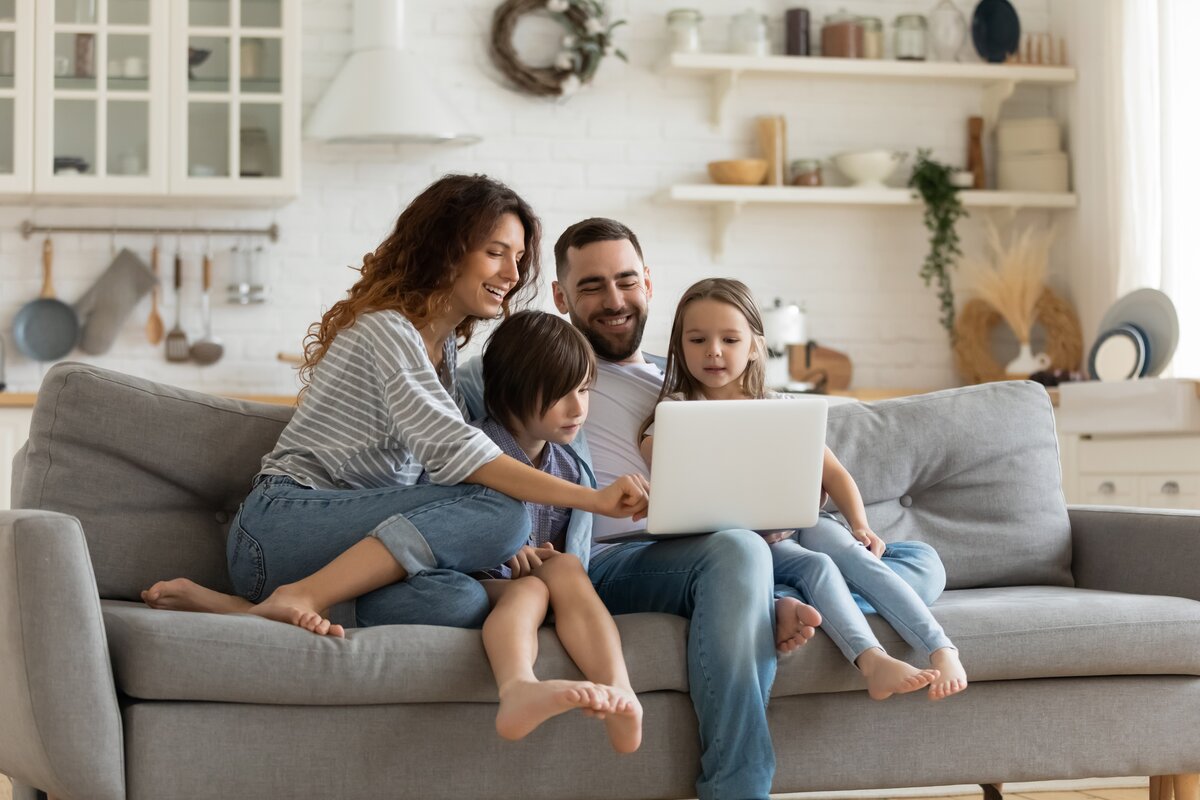 How Long Does It Take to Release Equity and Receive the Money?
It can take anywhere between 4 and 8 weeks to release the equity in your home and receive the money. The process may take longer if you're switching lenders or there are complications with your remortgage application.
Your home's equity is its current market value, minus your outstanding mortgage and any other debts you have secured against it. Equity release is when you turn that equity into cash without the need to sell your home.
Remortgaging is a relatively simple way to release the equity you have built up in your home. Once you release the equity, you can spend the money however you wish. If you decide to remortgage to a cheaper interest rate, you may be able to release some of the equity and keep your mortgage repayments the same or lower than what you currently pay.
How Much Does It Cost to Remortgage?
While remortgaging to a lower rate can save you a significant amount of money on your monthly mortgage repayments, there are several fees and charges involved which can impact the overall cost of switching your mortgage.
There may be a product fee involved with a remortgage that could cost you anything from a few hundred pounds to thousands of pounds. If you use a mortgage broker, they may charge you a fee for their services. You may also be required to pay valuation and legal fees or early repayment charges to leave before the end of your term. However, it can often be worth paying these additional costs to get a decent rate.
Do You Need a Solicitor to Remortgage?
You'll only require the services of a solicitor if you remortgage with a new lender. If you switch to a new mortgage with your existing lender, it's treated as a product transfer. The lender will already know who you are, so there's no extra legal work required other than amending the Land Registry data to reflect the value of the loan you have on the property.
However, if you remortgage with a new lender, they'll require conveyancing. This will confirm your identity, that you own the property, and will amend your property documents with the new lender and loan amount.
If you need more information from one of our expert advisers, please don't hesitate to get in touch on 0330 433 2927 or enquire now.
There are many valid reasons to remortgage. If you're considering remortgaging your home but need help finding the right option for you, contact John Charcol. Our team of experienced mortgage advisers can recommend a range of remortgage options to suit you. Request a call back or call us on

0330 433 2927

to get in touch.