If you're looking to remortgage your home, you might be thinking back to when you first obtained a mortgage and wondering if you need a solicitor again.
The good news is that you don't always need a solicitor for your remortgage.
If you're staying with the same lender and you're simply selecting a new remortgage deal, then you won't need a solicitor (as this is known as a product transfer).
You also won't need a solicitor if you need to borrow extra money from the same lender.
You'll need a solicitor if, for instance:

You need to remove someone's name from the remortgage
You need to add someone's name to the remortgage
You choose to remortgage with a new lender
You need to use the money from a remortgage to purchase a new property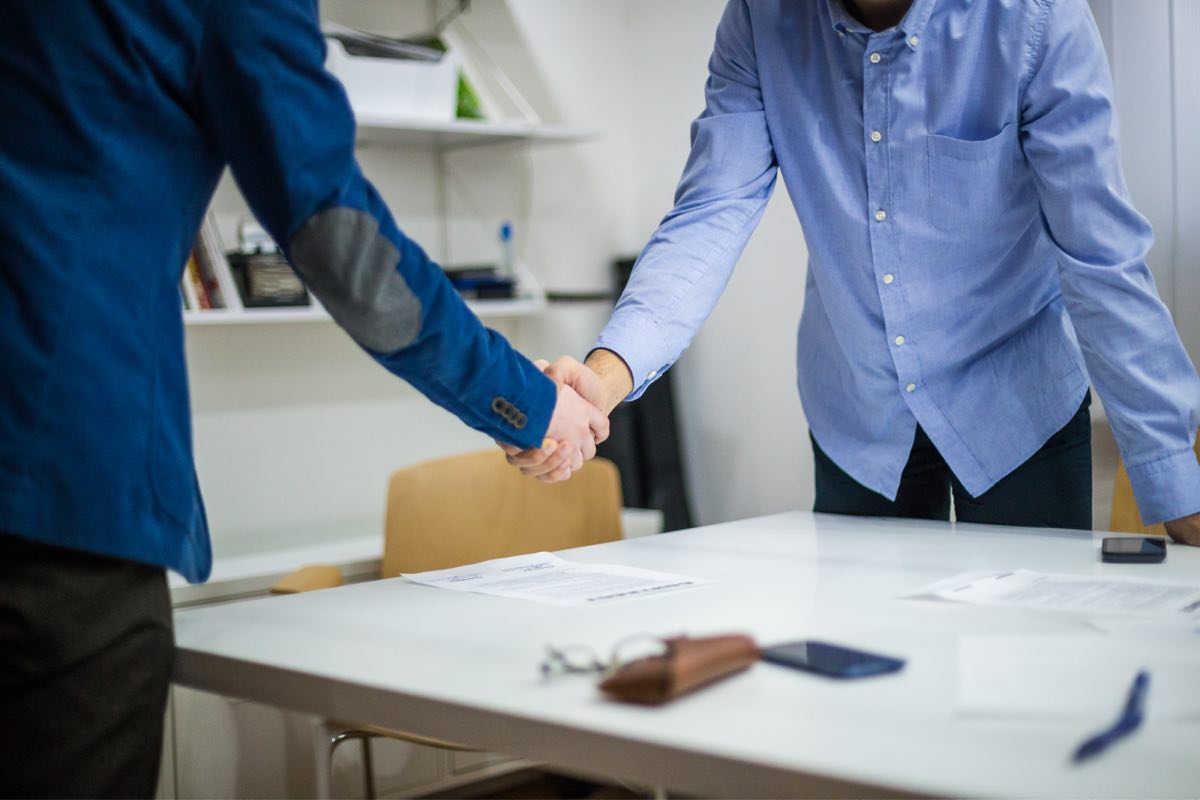 A lot of companies who offer remortgages now provide a solicitor for free, which is usually marked as "free legals" on the product -- not all, though, so check before you submit an application.
A remortgage broker will be able to discuss your options with you and highlight any remortgage deals that offer free legals. John Charcol Legal can help you find a conveyancer to help with the remortgage process.
How Long Do Solicitors Take to Remortgage?
Your solicitor will take between 4 - 8 weeks to complete your remortgage if there are no complications along the way.
Do I Need a Valuation for my Remortgage?
Yes, you do need a valuation with a remortgage, but it differs slightly depending on if you stay with your current lender or if you change to a new remortgage provider. Read our comprehensive Guide to Valuations.
If you stay with the same lender, they may use an automated valuation model (AVM) to determine the value of your house, which can be quite quick. This model needs a good amount of recent sales data for houses in your area, which will determine whether it's used or not.
If you change to a new lender, they might use an AVM or a qualified valuer to look at the market value of your house. As with "free legals" you can obtain a "free valuation" with some new remortgage products, but it's important to check. Checking the fees, cost of borrowing and any other incentives like cashback is essential to be able to properly compare different remortgage deals.
The reason why you need a valuation for your remortgage is because the company lending you the money needs to understand the risk (amount you want to borrow) in comparison to the value of the house. As you would expect, low risk would be a small amount of money borrowed against a house that's worth four times that amount. High risk would be the opposite.
Your level of risk determines whether you can apply for certain remortgage products. You can see this by looking for "minimum loan-to-value (LTV)".
Here's an example:
House value: £200,000
Amount to borrow: £150,000
You have a 75% LTV
Do I Need a Deposit for my Remortgage?
You need equity to obtain a remortgage as opposed to a deposit, which you'd have required when you obtained your first mortgage.
Unlike a cash deposit (money in your bank), equity refers to the amount of your property which you own (without debt) as part of the total value of your house.
As above, this refers to how much you'd like to borrow in comparison to the value of your property (LTV).
You do have the option, however, to pay off some of your mortgage when remortgaging, so if you've managed to save a little, it's worth discussing this with a remortgage adviser.
Paying off some of your mortgage can mean that you pay less interest (cost of borrowing) over time and may even pay your mortgage off a little earlier.
Do I Need a Survey for my Remortgage?
You may need a survey as part of any new agreement for a remortgage, but it's less likely if you stay with the same lender. There are many types of survey, each with a different level of detail.
The company lending you the money will read your description of the age and type of house and that will determine the type of survey (along with the construction material). A remortgage lender will consider some construction types as riskier than others when it comes to letting you borrow money.
Do I Need a Mortgage Adviser for my Remortgage?
It's strongly advised that you talk to an adviser about any new financial agreements concerning your property.
Any decision that concerns money needs careful consideration and you'll need to understand all the facts and what options you have.
If we take some of the above examples, a remortgage broker will understand:
Your finances and current circumstances
Whether you need a solicitor or valuation, and which products offer "free legals and valuations"
What equity you have and be able to calculate your LTV to see your options
What the total cost of borrowing will be and whether a remortgage product is actually the best deal for you
To get in touch with one of our expert advisers, call us today on 0330 433 2927 or enquire online.
Remortgage Calculator
The costs of a remortgage will depend on the amount you need to borrow, the type of mortgage, the interest rate you agree to pay, how long the term of the loan is and the fees you are charged when setting it up.
Find out how much you could save to help you find the best remortgage rates for your property with our mortgage calculator below. We also have mortgage calculators for home extensions and mortgage overpayments.
Do you want new home insurance to go with that new mortgage? Our in-house team can arrange bespoke buildings and contents insurance to suit your new requirements, for free.
With John Charcol, you'll have the option of speaking to your very own expert protection adviser who'll learn about your situation and find the right cover for your needs.
We can find you a solicitor to manage the conveyancing part of the process with JC Legal. We choose from an exclusive panel of carefully selected solicitors and conveyancers, saving you time and ensuring you receive excellent service.
It's easy to overlook your property as part of your finances, but your home is probably the biggest asset you have. Release money from your home with John Charcol's partnership with Key Retirement. Find out more and start the process today.
What Our Customers Think
John Charcol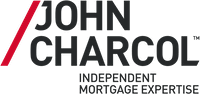 0330 057 5173
£
Cutlers Exchange, 123 HoundsditchLondonEC3A 7BU
Excellent
LocalBusiness
2256 reviews
LocalBusiness

5

Nancy

Excellent from start to finish. We were in a bit of a unique situation to get a mortgage and Maz (Mufazzal Choudry)has been brilliant at every step. Communication has been clear and helpful and we couldn't recommend him highly enough.

Posted

LocalBusiness

5

Anonymous

We had excellent service from Samm Walker when arranging our life insurance recently. Samm was very friendly, helpful and patient with us whilst going through the whole process. Highly recommended! Thank you!

Posted

LocalBusiness

5

David

Verified Buyer

Excellent service from start to finish. From initial consultation, to getting the offer finalised, Mufazzal Choudhury was great at guiding us through the process and taking the lead on sorting everything out. Would highly recommend Mufazzal/Maz and John Charcol as a mortgage broker. Maz was open to questions at most times of the day fitting us in around our busy schedules. He's been continuously diligent, continuing to provide us revised offers and reduced rates as lenders lower their products.

Posted

LocalBusiness

5

Anonymous

Verified Buyer

As a self-employed expat looking for a buy-to-let mortgage, I needed a broker who could track down a competitive deal for niche borrower, and Charcol brokers Mark Brazier and Hollie Yeates did it. As well as finding me the perfect mortgage, they offered brilliant support throughout the process, and everything went very smoothly their end.

Posted

LocalBusiness

5

Lisa

We recently used John Charcol for the second time. This time our broker was Mark Brazier, who was brilliant throughout the whole process. He was really down to earth, which made it easy for me to discuss any concerns I had. He went through a few different options and we worked out what would best suit us. Emma Moores helped progress the purchase and was also fantastic, responding quickly to calls / emails and she couldn't do enough to help. I can't thank either of them enough. Would use again in the future without a doubt.

Posted

LocalBusiness

5

Robert

There was no flaw in the service. From start to offer the mortgage process was smooth. As a self employed person this is sometimes difficult but Mufazzal Choudhury took the reins and delivered. From my offer on the property being accepted it was a few days until the final mortgage offer was secured. I barely lifted a finger. Maz was efficient, helpful, gave sage advice and reassuring at those times when you have your fingers crossed. He chased the bank and the underwriters and secured a fantastic mortgage deal. Right time, right cost and right now! I misread the documents and initially thought the cost of service was £99. MY MISTAKE. Although, even after I realised the correct price for the service it is still great value! Use this company, ask for Maz - you will not be disappointed. Cannot praise the service enough. A sincere thank you!

Posted
There are many valid reasons to remortgage. If you're considering remortgaging your home but need help finding the right option for you, contact John Charcol. Our team of experienced mortgage advisers can recommend a range of remortgage options to suit you. Request a call back or call us on 0330 433 2927 to get in touch.