What Is Remortgaging and How Does It Work?
Remortgaging is the process of changing your mortgage on your existing property to a new one, switching from one mortgage lender to another. This new mortgage takes the place of the previous mortgage you had on the property. Many homeowners choose to remortgage when coming to the end of their existing rate, looking for better mortgage deals or planning to borrow more money against a property.
When Is Remortgaging Suitable?
Remortgaging may be suitable for you if:
The introductory deal on your current mortgage is due to end soon and you'd like to avoid being transferred onto your lender's SVR (standard variable rate)
You want to consolidate multiple other debts
You need money to fund home improvements
You have a large expense coming up - like a wedding or school fees, or you want to help your children with a deposit, etc
Your property has increased in value and you want to benefit from a lower rate by going onto a lower LTV product
Your existing lender's product transfer rate is high and remortgaging would be more cost-effective
Remortgaging may be unsuitable for you if:
You need a small mortgage below £20,000
You took out your current mortgage within the last 6 months
Your mortgage has high ERCs (early repayment charges)
Talk to Our Experts Today
Compare the best remortgage rates and cheapest deals currently on the market.
Why Use a Remortgage Broker like John Charcol?
We Take Care of Everything
With over 45 years of service, we've seen it all. We can save you money, time and make remortgaging your property easy.
We're Highly Recommended
We have over 1,800 5* reviews on reviews.co.uk, so you can feel confident that your mortgage is in the right hands.
We Give Personal, Expert Advice
We work around your schedule to help you arrange a mortgage that suits your circumstances, no matter how complex.
Remortgage Process
1. First Call
When you contact us, we'll arrange an appointment between you and one of our advisers – this can be over the phone, via video chat or in-person. Your adviser will ask you some questions and, once they have all the right information, they'll go away and find you the best mortgage for your current and future needs. They'll then organise a follow up appointment to tell you about their recommendation.
2. Decision in Principle
After your adviser has presented you with their recommendation and you're happy to proceed, they'll work on securing your DIP (Decision in Principle). Your DIP is a promise from the lender that they'll loan you the money on the condition that the information you've provided is correct and subject to a valuation on the property.
3. Pre-Application and Submission
Once we've helped secure your DIP, we'll start to prepare your mortgage application. We'll send you a pack that explains all the different documents the lender needs. You'll be assigned a client relationship manager who'll go through your documents and get everything ready for submission. Your adviser will then submit your full mortgage application.
4. Lender Underwriting and Valuation
The lender carries out a process called "underwriting" where they check all the information and documents you've provided in your application. They'll also instruct a mortgage valuation on the property to make sure there are no significant problems with it. Sometimes a lender will only instruct a desktop valuation – rather than a physical valuation – as your property would have likely had a valuation and internal inspection when you took out your first mortgage.
5. Mortgage Offer
Following a successful underwriting process and valuation, the lender will accept your application and send you a mortgage offer. They'll also send a copy to us.
6. Conveyancing
After you accept the mortgage offer, you'll go through conveyancing which is where a solicitor arranges all the legal paperwork so you can transfer from one lender to another.
7. Completion
Finally, after you've signed all the paperwork, your solicitor will set a date to draw down the new money to clear the outstanding balance with your current lender. Any excess funds will be returned to you. This is called completion.
Is Remortgaging a Good Idea?
Benefits
You Can Save Money
When you come off your introductory deal you'll go onto your lender's SVR, which will be higher than your original rate. Switching to a new deal can help you make significant savings.Find out how much you could save with our mortgage comparison calculator.
---
It Can Help You Avoid Moving Home
Remortgaging and adapting or adding an extension to your current property can be cheaper than moving home. Find out how much value an extension could add with our house extension cost calculator.
---
You Can Raise Money
Remortgaging for an amount that's larger than the outstanding balance on your remaining mortgage can help you pay for major outgoings, rather than borrowing separately - and in some cases more expensively - from other sources.
---
It Can Help You Accommodate a Change in Your Circumstances
If your financial situation has changed, you may need a new mortgage that accommodates different needs – like higher overpayments or a lower monthly rate. Remortgaging is a way to replace your current mortgage with one that better suits your requirements. Try our mortgage overpayment calculator to see how repaying your mortgage early could shorten your mortgage term and save you money.
Potential Issues
You May End Up Paying More Overall When You Consolidate Debts
Remortgaging can help you pay off urgent debts but, as you would typically have a mortgage for a long period of time, you could end up paying more interest in the long term even though mortgage interest rates are usually lower than those for a lot of other types of loan.
---
You Could Face ERCs (Early Repayment Charges)
If you try remortgaging too early - i.e. before the introductory deal on your current mortgage ends - you could face ERCs which can make it expensive.
---
It Can Take Longer than a Product Transfer with a Further Advance
When you remortgage and switch to a new deal with a new lender, you have to go through conveyancing which is the legal part of the process – although this isn't as extensive as when you purchase a new property. Therefore, if you need funds quickly, you may find a product transfer with a further advance more suitable as there's no conveyancing involved.
What Fees Are Involved When You Remortgage?
When you remortgage a property, there are sometimes fees including lender fees, conveyancing fees and valuation fees - although some lenders may offer conveyancing and valuations for free as part of your remortgage deal.
Average Remortgage Fees and Costs
| Lender's Product Fee | Valuation Fees | Legal Fees | Booking Fees |
| --- | --- | --- | --- |
| £0 - £1,499* | £0 - £1,500* | £0 - £500 (Plus VAT)* | £99 - £250* |
Remortgage Calculator
The costs of a remortgage will depend on the amount you need to borrow, the type of mortgage, the interest rate you agree to pay, how long the term of the loan is and the fees you are charged when setting it up.
Find out how much you could save to help you find the best remortgage rates for your property with our mortgage calculator below. We also have mortgage calculators for home extensions and mortgage overpayments.
What Our Customers Think
John Charcol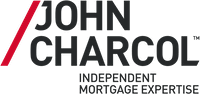 0330 057 5173
£
Cutlers Exchange, 123 HoundsditchLondonEC3A 7BU
Excellent
5

★★★★★

Giles

Thank you so much to Ezra and Fiona for their help, not only finding us a great mortgage deal but being really helpful with all the bumps along the road. They provided an excellent, friendly and professional service. We got very quick responses to our emails and had very good experiences on the phone. I would certainly recommend John Charcol to anyone looking for a mortgage and will definitely be coming back for our future mortgage needs.

Posted

5

★★★★★

John

We are very grateful to Harry Limburn and Emily Gould for their assistance over the last few weeks in procuring our bridging loan. The works to our house are now underway. Efficient, friendly, encouraging, thoughtful …… we could go on but you get the gist! Based on the was that they looked after us I would thoroughly recommend John Charcol to anyone.

Posted

5

★★★★★

Anonymous

Friendly, competitive, flexible, and made the whole process easy to navigate! Damien worked tirelessly to find us the best rate and terms for a mortgage suited to our needs, and made sure we had very regular updates on the progress of our application from start to finish.

Posted

5

★★★★★

Laura

Damien was brilliantly helpful and made the whole process stress free. Excellent service.

Posted

4

★★★★★

Christopher

Gracias a todos puntualmente

Posted

5

★★★★★

Anonymous

I had a complex mortgage requirement that I couldn't get ant other broker to help with Shaahid picked it up and managed to get a lender that could get us the finance we needed Absolutely now way this would have happened without his help

Posted

5

★★★★★

Sophie

Steven was really helpful throughout the whole process. Always available to discuss any queries I may have and explain everything in an appropriate way. I would wholly recommend his services.

Posted

5

★★★★★

Anonymous

Recently contacted Andrew Ireland from John Charcol to help with remortgaging my daughters property and changing details of ownership. From the beginning, he was extremely helpful, professional and informed us of the ongoing process. Any queries were promptly answered and the whole experience was a positive one. I would definately recommend Mr Ireland and will use him again, if required.

Posted

4

★★★★★

Michael

competent salespeople make concessions to people very satisfied with their work

Posted

5

★★★★★

Ben

I just completed on my first property and am immensely satisfied to have had Jon Charcol as my broker. Katie Thomas and Maisie Reeves looked after my mortgage application, and I'm very grateful to them for the service they provided. Katie was able to clearly articulate the complicated world of mortgages to me when it was wholly new and unclear. Her advice I trusted, and this is invaluable as a first time buyer. Maisie dealt with my application during the closing stages and was very personable in her communication and interaction with the agents and solicitors. This was also greatly appreciated. One area for development would be a little more communication with the client in relation to expected timescales for the mortgage offer. That said, I'm still highly satisfied with the services provided, and will remain a client in the future. Thank you both!

Posted
Remortgages FAQs
How Long Does Remortgaging Your Home Take?
Remortgaging takes about 4 - 8 weeks on average. It can take slightly less or slightly more, depending on your circumstances and needs.
Providing clear, accurate and relevant documents when required can help speed up the process.
What Mortgages Are Available?
With John Charcol, you can find the latest rates from all types of mortgages available from lenders. Your adviser will help you decide whether to choose a repayment mortgage or an interest-only mortgage. They'll also help you figure out whether to opt for a fixed rate mortgage or a variable rate mortgage.
Do I Have to Get My House Valued if I Remortgage?
You'll need to get your house valued if you're changing lenders; this could be either a desktop valuation or a physical one. You won't need a valuation if you're doing a product transfer with your current lender.
Do I Need to Wait Until My Current Deal Ends?
Remortgaging before your introductory deal ends is possible, however it's likely you'll face ERCs which can make doing this expensive.
You can start arranging your new mortgage up to 6 months before your current introductory rate ends. If it's ready early, your solicitor can wait until any ERC period passes before taking the final steps to put it in place.
Can I Raise Money on My Current Property to Buy Another House?
Remortgaging can be a way to raise funds to buy another property, whether it's a second home, holiday let, buy-to-let, etc. These funds can form part or all of the deposit on another property or, if you raise enough, you can buy the property outright with cash. You'll need to declare to HMRC and/or your lender(s) which property will be your new main residence.
If you want to release equity from your existing property to buy another and convert your existing property to a buy-to-let at the same time, you'll go through a process called let to buy.
Will Having Bad Credit Affect My Options?
Having bad credit will limit your choice of lenders, depending on the extent of the bad credit and how recent it was.
Can Remortgaging Help Me Pay Off Debt?
Remortgaging can help you pay off your debt in the sense that it can allow you to consolidate multiple debts – e.g. car loan, credit card balances. The new mortgage that you would take out would need to be for an amount that's higher than the amount remaining on your current mortgage. This would enable you to release some equity that you could use to pay off your debts.
It's important to note that remortgaging to consolidate debts can sometimes result in you paying more overall as, although mortgages have lower interest rates than a lot of other loans, they come with longer terms which means you earn and pay interest for a longer period.
Nevertheless, this may be a suitable option for you if your current debts have high interest rates or you need to pay them off soon.
How Does Remortgaging for Home Improvements Work?
Remortgaging can be a way for you to borrow some extra money to fund home improvements. Essentially, you borrow more on the new mortgage than the amount you have outstanding on your existing mortgage. This extra amount can then be used to pay for improvements on your property.
One major benefit of raising funds this way is that all of your mortgage will be on the same introductory product rather than some of it being on a further advance rate, as these can often be higher than introductory rates. Another benefit is that the value of your property should increase after the work's done - assuming there are no sudden decreases in property values.
Will I Need a Solicitor When Remortgaging?
You'll need a solicitor as you still have to go through conveyancing, although it will be much more straightforward than buying a new property since there won't be an exchange of contracts or change of ownership.
Will Remortgaging Be Cheaper than Being Transferred onto My Lender's SVR?
A lender's SVR is often at least 2% higher than their current products. Many people choose to switch to a new deal with a different lender when their existing introductory deal ends as another lender's deal will almost certainly always be cheaper than going onto their existing lender's SVR.
What Information Is Required to Remortgage?
Your lender will request a few documents as part of your remortgage application. These might include:
Bank statements from the last 3 months
Pay slips from the last 3 months
Last 2 - 3 years of accounts/tax returns if you're self-employed
Your latest P60 tax form
A passport or driving licence
Proof of address - as shown in a utility or Council Tax bill
Do you want new home insurance to go with that new mortgage? Our in-house team can arrange bespoke buildings and contents insurance to suit your new requirements, for free.
With John Charcol, you'll have the option of speaking to your very own expert protection adviser who'll learn about your situation and find the right cover for your needs.
We can find you a solicitor to manage the conveyancing part of the process with JC Legal. We choose from an exclusive panel of carefully selected solicitors and conveyancers, saving you time and ensuring you receive excellent service.
It's easy to overlook your property as part of your finances, but your home is probably the biggest asset you have. Release money from your home with John Charcol's partnership with Key Retirement. Find out more and start the process today.