Compare the best offset mortgage deals on the market
John Charcol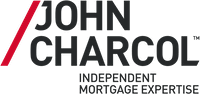 0330 057 5173
£
Cutlers Exchange, 123 Houndsditch London EC3A 7BU
1687 Total reviews
4.84 Average rating
Looking to offset your savings against your mortgage to reduce the amount of interest you pay? Our offset mortgage comparison tool provides an indication of the best offset mortgage deals currently on the market.
We can save you time and money
An offset mortgage links your savings, and in some instances your current account, to your mortgage. As a result, instead of earning interest on your savings, you pay less interest on your mortgage.
Many of the offset mortgage deals highlighted by our offset mortgage comparison tool are only available through independent brokers like John Charcol. Once you've found a deal that you think is right, call our experts to see how we can we save you time, effort and money.