What Home Improvements Add the Most Value to Your Home – and How Can You Pay for Them?
Written on 25 September 2018 by Robyn Clark
---
An Englishman's home is his castle, or so the saying goes. But here at John Charcol we think that wherever you go in the UK you'll find that we are a nation of home lovers. And this love is evident in the amount we spend on our homes each year, research conducted in 2015 found that we collectively spent over £22bn on home improvements.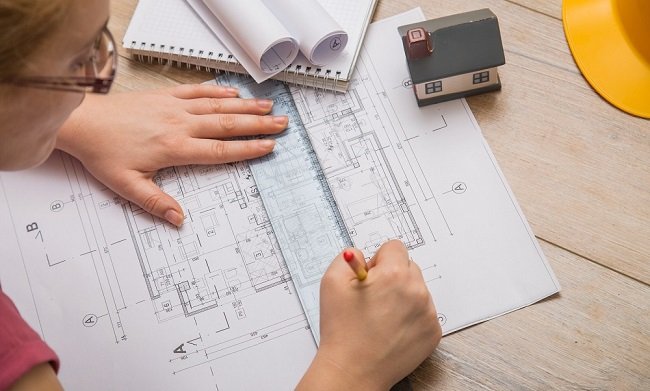 Staying put and looking to improve your home can be a great way to breathe new life into a property, and if you're clever about it, add value at the same time. You can spend thousands improving your home, building a new kitchen, improving the bathroom or adding a new conservatory, but what home improvements will add the biggest boost to your home's value? In this article we look at our tips for the top home improvement projects and how you can fund them.
Before you start
Before you plough ahead with an extension or conservatory it's important to consider why you are doing the work and how long you plan to stay in the property. If you're planning to stay put for some time then you'll probably not be as worried about adding value in the short term. But if your plan is to renovate and move on in the short to medium term it's important to work out the cost of work and see how much value it might add to your property. Ultimately the goal of doing this is to establish whether the time and effort is worth it.
Add an extensions
The cost of an extensions can vary hugely. Whether you're looking at a two-storey ones that almost double the size of your house or the addition of an extra downstairs room, the good news is that a well-planned extension nearly always adds value. It's important though to look at the prices in your local area and see how much value you'll add with the addition or an extra bedroom or more floor space. It's also important to understand the types of buyer in your area and make sure you don't overdevelop your property. An extra bedroom adds on average 8%* to the value of your home.
Get a loft conversion
If you've got the space the number one way to increase a property's market value is to convert a loft in to an extra bedroom. You'll need to secure planning permission and it's important to make sure that you add an en-suite bathroom, but according to reports last year adding a loft can on average add 22% to your home's value. With loft conversion costing in the region of £30,000 and £40,000 it can clearly be worth it, but if your home is only worth £100,000 the potential increase would only be £22,000, so you might want to think twice. Location also plays an important factor in the cost-to-value equation. If you live in London or the Home Counties, for example, where the average house prices are above the national average a loft conversion will add far more value than elsewhere. On average though a loft extension will add 7.1%* value to your home.
Remember! If you add an extra bedroom to your property you will need to make your insurer aware. Find out more about building and contents insurance.
Add an extra bathroom
Depending on the number of bedrooms in your house the addition of an extra bathroom, especially if it's an en-suite, can provide an additional selling point when you come to sell your home as well as also adding value (on average 6%*). If you're considering adding a bathroom think about the type of person that would buy your house, how many floors your property has and how many bedrooms / people could potentially live there. While there's no hard and fast rule we'd recommend at least one toilet per two bedrooms.
Get a new kitchen
The heart of the home, a kitchen is often the focal point that reflects an owner's taste and personality. It can also be one of the most expensive rooms of the house to do-up, so if your kitchen is in need of a bit of TLC it can pay in terms of saleability and value to provide buyers with a ready-made, attractive space. The trend in recent years has been towards open-plan kitchen, dining and living spaces. The cost of a kitchen will vary depending on the size, style and the quality of the fixtures and fittings but could add around 5.8%* to the value of your property.
Consider a conservatory: If you've got a large garden and want to add space in a cost-effective way a conservatory provides an extra room in your house. The great thing about conservatories are that, so long as they are under a certain size, you won't need planning permission and could do it under permitted development. It's important to speak to your local planning department and see what the rules and regulations are in your area. A conservatory could boost your property value by 5%*, but expect to pay between £4,000 and £10,000.
How can I use the equity in my home to pay for home improvements?
Remortgage: If you're at the end of a fixed term mortgage you could remortgage to release some of the equity in your current house and take advantage of the low rates that are currently available.
Second charge mortgage:Second charge mortgages are often called second mortgages because they have secondary priority behind your main (or first charge) mortgage. They are a secured loan, which means they use the borrower's home as security and are popular if you are tied in to your current mortgage deal and want to avoid paying early repayment charges, in which case some clients choose to repay the second charge through a remortgage when your main deal expires.
Further Advance: It may be that you can get the finance from a further advance from your current mortgage lender.
For more advice on how you can pay for your home improvements call our experts now on 0330 433 2927 or submit an enquiry here.
*Average value added figures from MoveWithUs
Categories: Remortgaging, Robyn Clark
The blog postings on this site solely reflect the personal views of the authors and do not necessarily represent the views, positions, strategies or opinions of John Charcol. All comments are made in good faith, and John Charcol will not accept liability for them.