Make Your Home Make You Money! 5 Ways to Make Your Property Profitable
Written on 11 September 2018 by Robyn Clark
---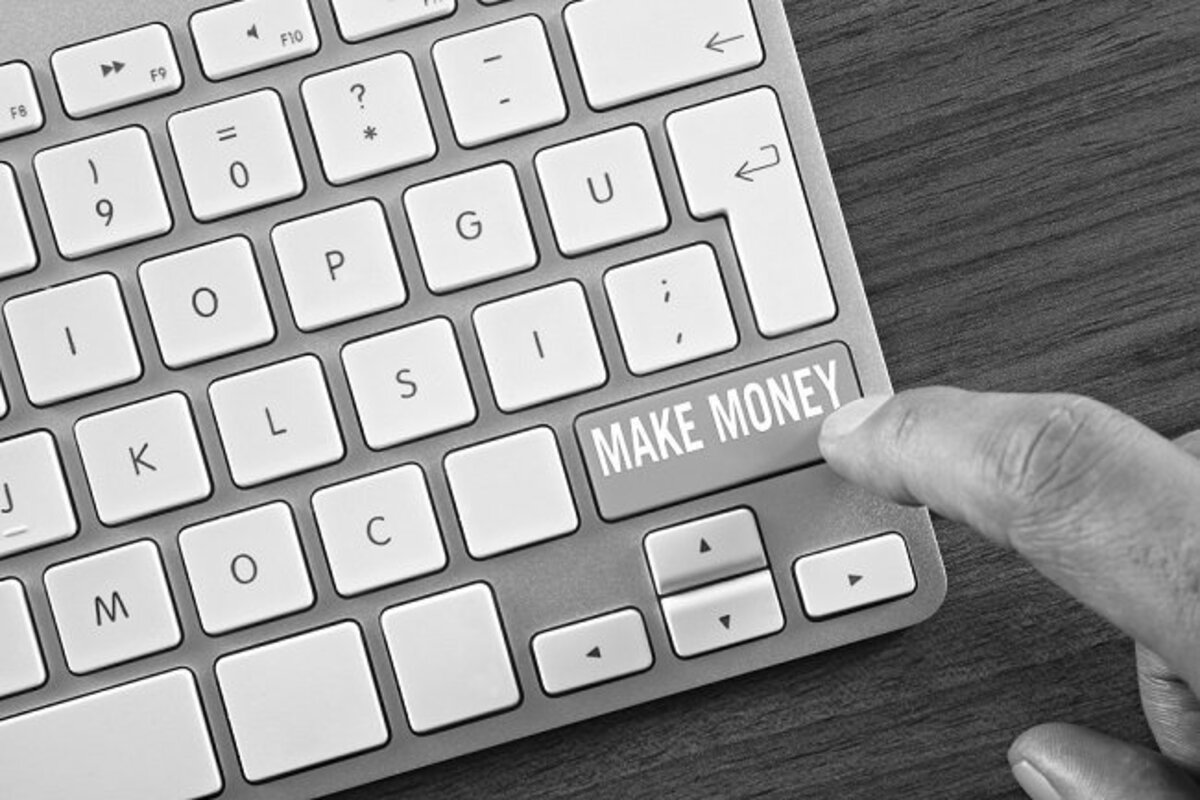 Getting a mortgage and owning our own home will be for many of us the single biggest financial commitment we'll ever make. And once you're on the ladder there's no denying the fact that owning a home is expensive, from the monthly mortgage payment to the upkeep, utilities and everything in between.
In recent years though there's increasingly been a growing trend towards recognising that our homes aren't just appreciating assets but also resources that we can use to make money.
And this idea isn't anything new, from Tupperware parties to getting in a lodger to generate extra cash, there have always been initiatives we've turned to make money from our homes. But with the advent of the growing global 'sharing economy' there are now many more options online* you can use to turn your property into an assets that can help make you money!
Here we look at the ways you can make you home make money for you:
1. Turn Your Spare Room into a Boutique Hotel Room
If you've a spare room, or two that you don't really use then sites like Airbnb can help you link up with travelers or tourists looking for a short-term place to stay. It will help if you live someplace interesting, like a major city, by the seaside or a historical place of interest but equally people may be looking for a room to rent for sporting events like Wimbledon. If you prefer something a bit more consistent, with the same person coming to stay, then sites like FiveNights.com offer the options to rent out a room during the week for people who travel for work. But remember, it's always advisable to check with your lender and insurance provider before you rent out a room in your house.
2. Rent Out Unused Loft, Attic and Storage Space
If you've got a secure garage, room or a loft that's not crammed to the rafters with your beloved possessions then you can rent it out on sites like Storemates.co.uk. They take a percentage of your overall income but for space totaling 20ft you could earn as much as £600 a year.
3. Rent Out a Parking Space
Got a car parking space but no car, or a drive with ample room for another? If you live near a city centre, airport, train station or a major events space like a football stadium your driveway may literally be paved with gold. Sites like YourParkingSpace.co.uk allow homeowners to list and rent out a car parking space and get anything from £40 to £450 a month for doing so!
And don't forget your home can save you money!
So far we've looked at ways your home can make you money but it's also vital that you keep on top of things like your mortgage and utilities to make sure you're home saves you money also!
4. Remortgage and Potentially Save Thousands
At the end of a fixed term mortgage deal before you move from your lender's preferential rate to their standard variable rate it's vital that you speak to a mortgage broker. They can help you compare the market but also see if your existing lender can offer you the best deal. You could save potentially hundreds to thousands of pounds each year by doing so. Check out our new interactive remortgage tool to see how much you could save on you monthly mortgage payment by switching to a new deal
5. Review Your Utility Providers Regularly
It's also important to keep on top of your household utilities, from gas and electric to broadband, telephone and building and contents insurance. At the end of a contracted period you're existing provider will more than likely invoice you at a higher rate. You should always look to see if there is a better deal on the market and then call you existing provider, who might match the deal, but if not then it might be time to switch!
For advice on remortgaging or to renew your building and content insurance call our experts now on

0330 433 2927

or enquire here.
*John Charcol is not affiliated and does not endorse any of the companies mentioned in this article. You should read all terms and conditions, privacy policies and end user licenses that relate to these websites before you use them. You should also always consultant your mortgage provider and insurance provider.
Categories: Remortgaging, Robyn Clark
The blog postings on this site solely reflect the personal views of the authors and do not necessarily represent the views, positions, strategies or opinions of John Charcol. All comments are made in good faith, and John Charcol will not accept liability for them.